Burgundy En Primeur 2020: Bouchard Pere & Fils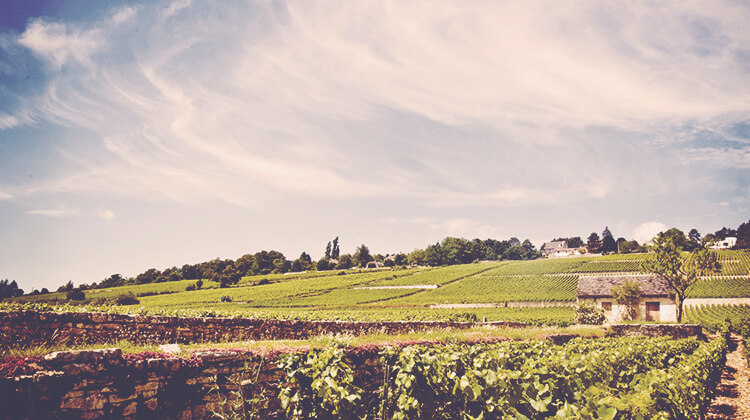 Philippe Guittard, Head of Purchasing
6 January 2022
Burgundy En Primeur 2020 is in full flow and today we are shining a spotlight on the newly released 2020 vintage from Bouchard Pere & Fils. A widespread misconception is that Bouchard is a large négociant, when in fact it is smaller in size than many others and – importantly – a large proportion of their portfolio is from their own vineyards.
As Neal Martin simply put it "Since Joseph Henriot acquired Bouchard in 2005, they have produced some excellent wines that have shone in blind tastings, a reminder that trendy artisan growers do not implicitly offer the finest wines." We could not agree more and in 2020 we think that Bouchard have crafted some outstanding wines all the way from Grand Cru to Village level.


The Whites
In 2020 the Chardonnay was fantastic in Burgundy, ripe with good levels of acidity; the best wines are intensely aromatic and have great balance. We tasted through a wide range of the Bouchard whites at the end of last year and they were beautifully balanced with great texture, ripe fruit and minerality - most importantly they were showing very good freshness despite the warm weather during the 2020 summer.


Smart Buys
We believe these Bouchard 2020s are very much worth buying for two reasons: first, they are seriously brilliant wines; second, the challenging weather conditions in 2021 have decimated many vineyards across the Cote d'Or – therefore volumes look set to fall to impossibly tiny levels. On top of this, global demand continues to grow so prices look certain to continue rising, making these 2020s look an even smarter buy.

Across the range there are plenty of smart buys. The more affordable 1er Cru should not be overlooked, in an outstanding vintage like 2020 they punch well above their weight and will provide plenty of early drinking pleasure while being able to age for 10 years+.
The Beaune Clos St Landry for example gets a great 91-93 points score from Jasper Morris who praised its "striking elegance with an underlying tensile strength". For the reds, the Volnay Caillerets Ancienne Cuvée Carnot is one of the highlights of the range this year with, again, a whopping 92-95 points score from Jasper.


Grand Cru
On the Grand Cru the Corton Charlemagne and Clos de Beze stand out for their fantastic value; they will cost you a fraction of the price of some of Bouchard's prestigious neighbours in their respective appellation… Both wines come very highly recommended!
2020 1er Cru from Bouchard - the Puligny Montrachet 1er Cru Les Chalumaux is a small 1er Cru (whose name comes from a medieval musical wind instrument) situated north-west of the Puligny appellation, right at the border with Meursault. When we tasted through Bouchard's range of 2020, we loved the wine so much that we immediately decided to snap up the entire UK allocation. Burgundy collectors will know that top quality 1er Crus from Puligny are some of the best buys you will find in Burgundy, being beautifully crafted, built for the long term and more sensibly priced than the prestigious Grand Crus nearby.
Simply put, this is an astonishingly clean, pure expression of Puligny Montrachet capable of ageing for one decade or more…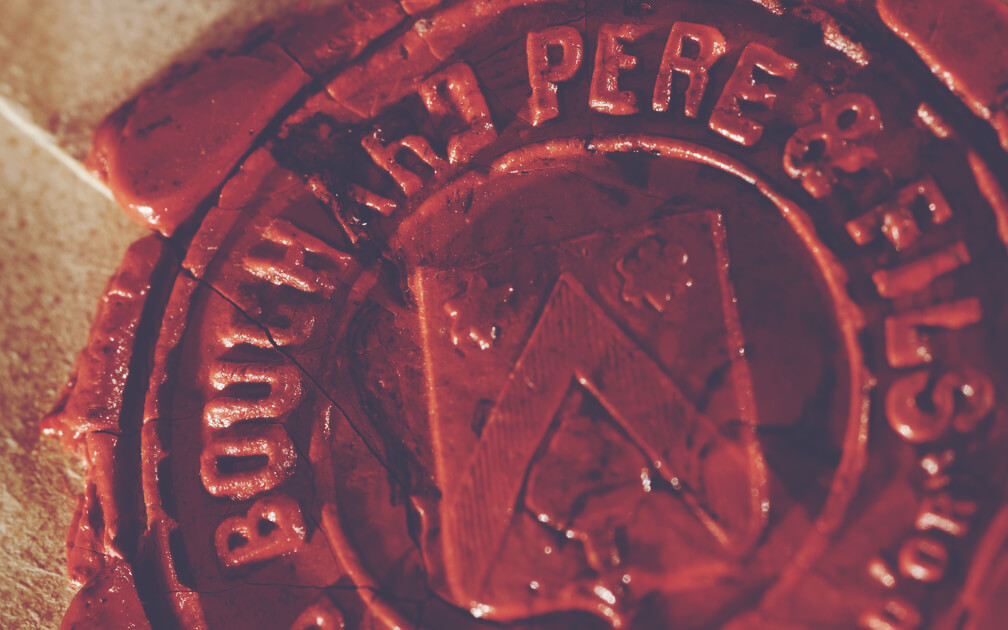 1er Cru Reds


Beaune du Chateau 2020
88-90 pts Neal Martin "The 2020 Beaune du Château 1er Cru has a lively bouquet with brambly red berry fruit, wild mint, just a light garrigues-like scent. The palate is smooth and pliant with fine acidity, quite mineral-driven with touches of citrus peel and black pepper furnishing the harmonious finish. Very suave."
Beaune Clos de la Mousse 2020
90-92 pts Jasper Morris MW "Like the Savigny Lavières, Clos de la Mousse is another spot with cooler clays. Very dense purple. Some plums on the nose, a little rounder, with good acidity behind, more red fruit notes emerge beneath. This shows considerable promise."



Volnay Caillerets Ancienne Cuvée Carnot 2020
92-95 pts Jasper Morris MW "Absolutely black centre to this with a massively concentrated bouquet, thus far hiding the detail. Inky depths. I would like to see this again after racking. The wine is not destabilised on the palate and the concentration is certainly exceptional, fresher at the finish. There is certainly an awful lot of wine here: buy it if you want a wine for 25 years time!"

Beaune Greves Vigne de l'Enfant Jesus 2020
91-94 pts Jasper Morris MW "This is a free draining soil, but deep enough that it did not dry out during the parched summer. Dark purple black, one of the more sunshine laden bouquets but with a joyous plump fruit on the palate refreshed at the back by a little useful acidity. Good length, no undue heat."

Grand Cru Reds
Le Corton 2020
92-94 pts Jasper Morris MW "The Bouchard 2020 Corton has coped well with the drought. Vinification included 40% whole bunches, slightly higher than the other Côte de Beaune vineyards. Deepish colour with a more crimson edge. The stems show with a slightly smoky nose. A brooding powerhouse but it is also light on its feet with an interesting complex mix of red and black fruit, plus the more open structure from whole bunch."



Clos Vougeot 2020
93-95 pts Jasper Morris MW "Just from the upper section of the vineyard. Dark purple, one of the inkier noses where the fruit concentration outweighs any use of stems. Significantly weighty, dense sturdy dark fruit, some black raspberry, slightly drier tannins but that is Clos Vougeot normal. Very different in style to the Echezeaux but promises well for the longer term."



Echezeaux 2020
93-95 pts Jasper Morris MW "From En Orveaux, a usefully cooler site, making a pleasingly ripe wine but with good detail too. Look for aroma rather than body here, and this certainly has a floral note, while the stems infuse the finish and open this out very well."


Bonnes Mares 2020
94-98 pts Jasper Morris MW "At the moment the top of the Bouchard plot is not in production, so this is all from the terre rouge terroir. A rich imperial purple. The whole bunches come out on the nose but they prevent any inkiness settling in. This is beautifully orchestrated, nuanced, multi-textural, silky and then matt in alternation, very long, with a superb quality of dark red fruit."


Chambertin Clos de Beze 2020
92-96 pts Jasper Morris MW "Purchased grapes, but from the same plot each year and Bouchard can choose when to harvest, which was 29th August in 2020. Dark colour, 30% whole bunch, a suave intensity of fruit, very backward, not overdone, with a little coconut sweetness alongside the dark raspberry. It is a little too massive to display its quintessential elegance yet, but I think that lies beneath and will come out after racking. There may yet be more of an up-side to my conservative score."

1er Cru Whites
Puligny Montrachet 1er Cru Les Chalumaux 2020
94+ pts Bordeaux Index "On the nose it shows upfront complex aromas of perfumed honeysuckle, spicy ripe orchard fruit, citrus and floral notes. The palate is rich, detailed and has great balance between pure crystalline fruit and beautifully integrated minerality. It has excellent volume and displays very fine persistence on a racy, saline and delicate finish that goes on and on. A wonderful combination of ripeness and refinement."



Beaune Clos St Landry 2020
91-93 pts Jasper Morris MW "Fine fresh pale lemon. The bouquet has a delicacy yet with intensity that is very classy. This site really does work well in white. There is nothing like the weight of a Clos des Mouches but there is a striking elegance with an underlying tensile strength. Pure ripe lemon notes to finish."


Meursault Charmes 2020
93-95 pts Neal Martin "The 2020 Meursault Charmes 1er Cru has the finest aromatics of Bouchard Père's Meursault with delineated, very focused citrus fruit, walnut and light white flower scents. The palate is very well balanced with a fine acidic spice, a clever touch of reduction with very good persistence on the finish. Bon vin."


Meursault Gouttes d'Or 2020
91-93 pts Neal Martin "The 2020 Meursault Les Gouttes d'Or 1er Cru has a more complex bouquet than the Bouchères with lanolin, dried honey and hazelnut aromas that unfold in the glass. The palate is well balanced with a zest opening: pink grapefruit, orange zest and a touch of spice, this has good weight on the finish. Fine."


Meursault Genevrieres 2020
92-94 pts Jasper Morris MW "Fine lemon and lime colour, with a detailed elegant bouquet and a sense of class all the way through to a slightly richer bouquet. The Bouchard 2020 Genevrières certainly has the detail, with a mix of white fruits, a little apple and also some citrus. A fine Genevrières for the medium term."


Meursault Perrieres 2020
93-96 pts Jasper Morris MW "Pale lemon colour. Here the bouquet is the most backward of the Meursault 1ers crus, but the wine builds beautifully on the palate, gaining in flesh and with a powerful underlying stoniness. Discreet but fine with significant intensity and a saline touch at the finish."
Grand Cru Whites
Corton Charlemagne 2020
95-98 pts Jasper Morris MW "Pale lemon colour, considerable concentration on the nose, not yet much detail. Oof, there is a really impressive wealth of fruit here, taking the upper hand over the terroir for the moment but there is so much still to come. 20% new wood. The stones are waiting! Really very long, a majestic Corton-Charlemagne in the making."



Chevalier Montrachet 2020
94-97 pts Jasper Morris MW "A blend from the four terrasses. This has a beautiful nose, all the class with a certain extra opulence. But it is lifted, ethereal up front, a little more opulent behind with yellow plums and a light banana touch. The 2020 Chevalier-Montrachet from Bouchard certainly comes across as riper than some but still extremely pleasing."



Chevalier Montrachet La Cabotte 2020
95-97 pts Neal Martin "The 2020 Chevalier-Montrachet La Cabotte Grand Cru, which was undergoing its élevage in foudres, has a very sophisticated bouquet with mineral-rich citrus fruit, hints of hazelnut and lanolin. The palate is well balanced with fine acidity. There is a little more density and concentration compared to the regular Chevalier-Montrachet and though there is a patina of oak to be subsumed, this will surely age with style. Excellent. (Readers should note that no 2021 will be produced due to frost and there will just be a tiny amount of Chevalier-Montrachet.)"


Le Montrachet 2020
96-98 pts Jasper Morris MW "Excellent fresh clear lemon yellow. Very backward, very promising. Just little traces of all sorts of things, a little bit of oak, a little bit of citrus, a wealth of ultra-pure white fruit and of course the extraordinary intensity and persistence of this great vineyard. So many nuances to follow, I think this will be a great example. They made the perfect choice of picking date, I suspect."