Chateau Rayas: A Comprehensive Guide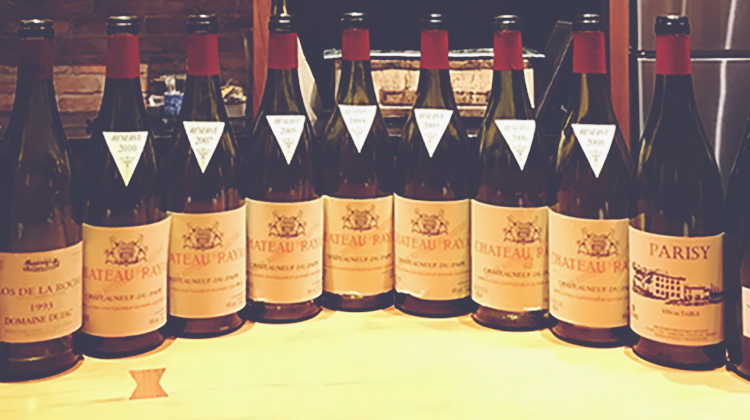 Hamish Orr Ewing
16 December 2022
A focus today on one of the world's most iconic wines. Chateau Rayas is an enigma, wrapped in a cloak of beguiling aromatics and ethereal texture; unique and becoming near impossible to find, it can match and beat any of the very greatest wines in Burgundy or Bordeaux. It is a wine to try before you die, and if you can, to drink as many times as possible in the meantime! A focus here on the history, the terroir, the wine and the market.
The Chateau: Albert Reynaud bought Chateau Rayas in 1880 and ran it on a traditional polyculture farming basis, with grapes, apricots and olives grown. His eccentric son Louis began estate bottling their own wines in the 1920s, with 13 hectares of vines, situated in a relatively cool climate for the appellation. Louis did well, building new cellars for Rayas and added Ch. de Tours in Vacqueyras in 1935 and Ch. de Fonsalette – just north of the borders of the Chateauneuf AOC – in 1945. Louis handed the reigns to his sons in 1978, with Jacques Reynaud taking Rayas and Fonsalette and brother Bernard inheriting Ch. Des Tours. Jacques was a discreet character, who it is said followed his father's habit of hiding in ditches or behind trees to avoid wine critics or even his own importers who came for appointments. The quality of his wines alone brought the estate and his genius into the limelight though. Robert Parker noted his remarkable resemblance to Star Wars Jedi Master Yoda, with his impish grin, sense of humour and supernatural winemaking powers. Reynaud died in 1997, leaving the estate to his nephew, Emmanuel Reynaud, who had been running Fonsalette and Des Tours since 1989. Emmanuel, after a teething period (not helped by the relatively young vines that had been replanted by Jacques between the 1980s and his passing), continued the fine run of form of all of the estates. He completed replanting of Rayas and Fonsalette that his uncle had begun and today keeps a slightly less low profile, whilst revealing none of their secrets.
The Vines & Cellar: Chateau Rayas' vines and their non-descript, run down cellars are hidden away in a forest in the north east of the appellation. The 8 hectares of Grenache used to make Rayas are planted sparsely due to the Provencal heat straining the naturally low-yielding, old vines here, with only 3,000 vines per hectare, as the soil cannot sustain more. Production is just 1,700 cases a year (Petrus for comparison make about 4,000 cases). White is also produced from 2ha of vines planted equally with Grenache Blanc and Clairette, producing around 400-450 cases a year. Key to the terroir of Rayas is that the vineyard lacks many of the huge, heat-retaining pebbles which other 'CNDP' producers hail as the reason for their rich wines. Rayas has a notably cool micro-climate by contrast, which demands that vines are harvested very late, requiring long-hang time to rper bottle full fruit ripeness, during which time they develop superb phenolic ripeness (bringing structured, yet integrated, soft tannins). In the cellar fermentation is in cement tanks, thereafter there is no new oak to be found and only lager demi-muid barrels (600L+) and larger foudres, most of which are 70 years old or more.
The Wines: The cool terroir and hands off wine-making is critical to understanding Rayas and what makes it unique: The wines are packed with extraordinary and unmistakable sweet fruit, with unreal complexity, yet they remain transparent in colour (in all but the hottest vintages) and have remarkably delicate structure – completely opposite to the other wines of CNDP. This makes Rayas probably the most instantly recognisable wine to taste blind in the world, none other has such intensely candied, ripe and delicious fruit, married with a simply ethereal structure. There is nothing like it in the world, comparisons are simply impossible, but when you do try it you will never forget it.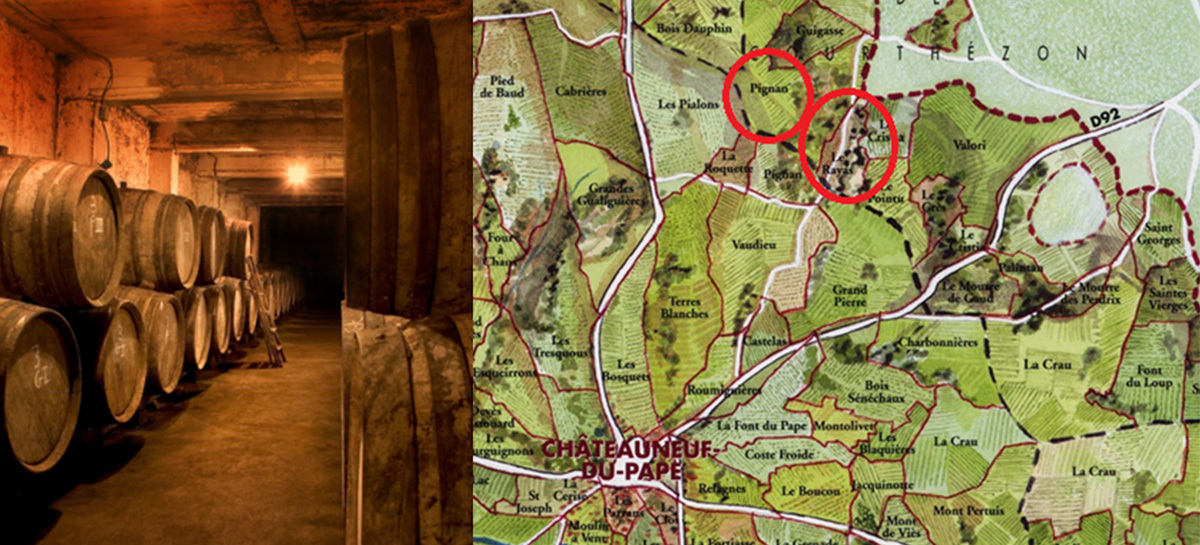 The Market: Prices of Rayas have shot up in the last few years for a combination of reasons. Firstly the global fine wine market has seen a huge increase in overall demand, driving prices of all wines, but especially those of the highest quality and smallest productions. Wines like Rayas, which has had the spotlight thrust on it as collectors seek equal thrills to top Burgundy, especially if at lower prices (it is extraordinary, but DRC, Rousseau, Liger-Belair etc. do still make Rayas look very affordable). Secondly Rayas have produced, but seem not to have not released to market any vintage since 2012, this is somewhat remarkable for any producer, but extraordinary for such a great name. This has seen a feeding frenzy on the same mature vintages that are already on the market, increasing their rarity several fold faster than might have otherwise happened, due to a lack new releases to bear some of the demand. One can only speculate as to the reasons and finding more information is difficult, due to the secrecy of the Reynaud family and also the very opaque distribution network for their wines, via restaurants and sporadic, historic relationships. When new vintages will finally come to market is hard to say, but one thing is near certain – given the prices of vintages that are available – it is highly unlikely that the new vintages will be cheap. Taking the opportunity to stock up now, whilst dwindling supplies last, looks a sensible move for anyone who wants to drink the greatest wines on the planet.
The Tasting: We recently hosted a small but spectacular Rayas dinner in Singapore. Tasting a vertical of vintages from 2005-2010, with a cameo appearance of the legendary 1989, widely considered the greatest Rayas ever produced (it didn't disappoint). It was a fascinating education in the wines, which showed huge vintage style variation, surprising almost for a wine from a normally hot region. This again highlighted Rayas' cool micro-climate though, allowing for such variation year to year. 1989 obviously stole the show (after taking about two hours to come alive from its slumber). Then interestingly it was the lighter, least expensive vintages which everyone loved most on the night, as they were the most ready to drink and at peak maturity now, these being 2006, 2008 and to my surprise 2009. 2009 is normally a huge, powerful vintage for French wines, but for Rayas it showed no heaviness at all at was at peak already. A heavyweight battle then ensued between the 2005, 2007 and 2010, all hot Rhone vintages that produced relatively brooding Rayas examples, tasting notes to be found below…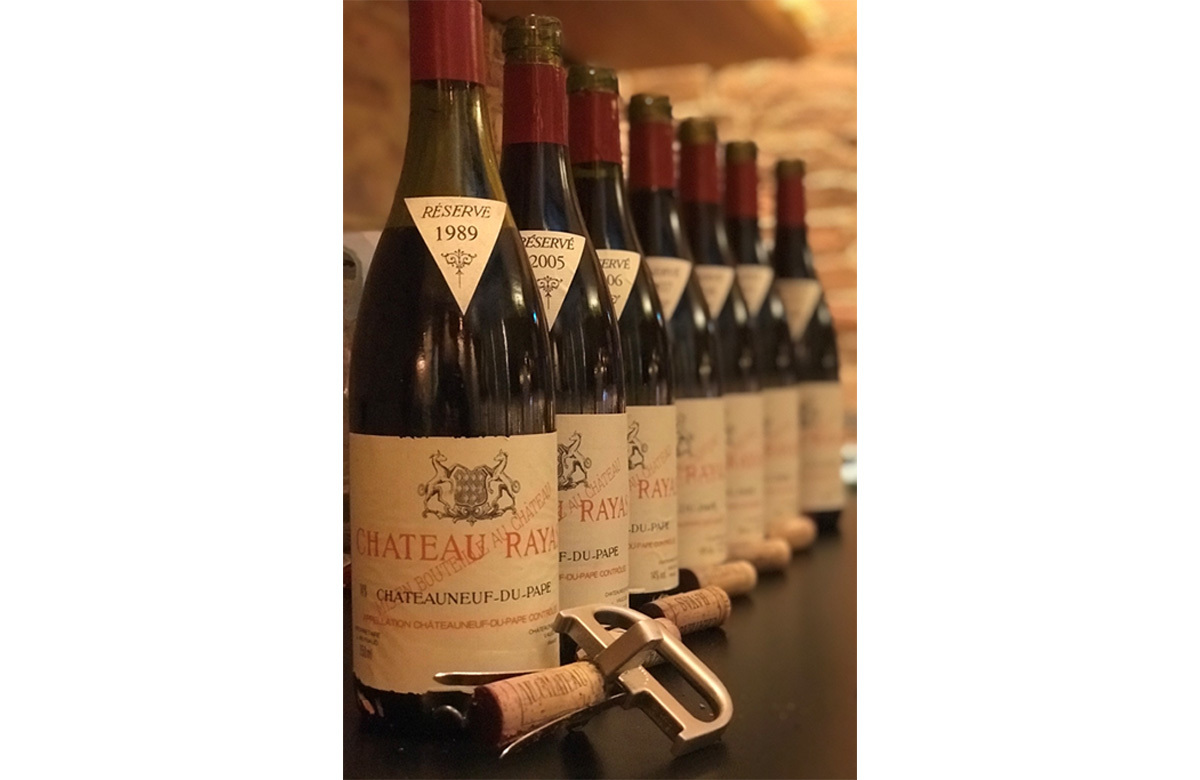 1989:
Walked the walk. Took 2 hours to open up and find its feet, then showed why it is a French legend. Indescribable.
2005:
Superb, but a dark, heavy, brooding beast, full of roasted meats and provencal herbs, matches with classic, sweet Rayas fruit. This needs another 5 years minimum.
2006:
The most popular wine on the night, charming, perfumed and fresh, this was the wine at its most perfect point of maturity.
2007:
Easily the best of the modern vintages, with huge structure, aromatics, depth and acidity – all turned up to 11 – but all perfectly balanced. The 2007 stood head and shoulders above the rest and the clear heir to the 1989. A legend in the making.
2008:
Soft, sweet, easy drinking and utterly charming. A close second to the 2006 for sheer drinkability and peak maturity.
2009:
This is the opposite of what you would expect from one of France's hottest ever years. Not heavy in any way; super floral and elegant, it tasted like summer strawberries and was the most Burgundian of the wines.
2010:
An absolute beast. Like 2005 but even denser, more monolithic and colossal, with huge seams of black fruit, a huge contrast to the 2009. Stunning depth and quality, but not drinking for another 10+ years.