Discover 7 of the Greatest Vintage Champagnes, with insights from our experts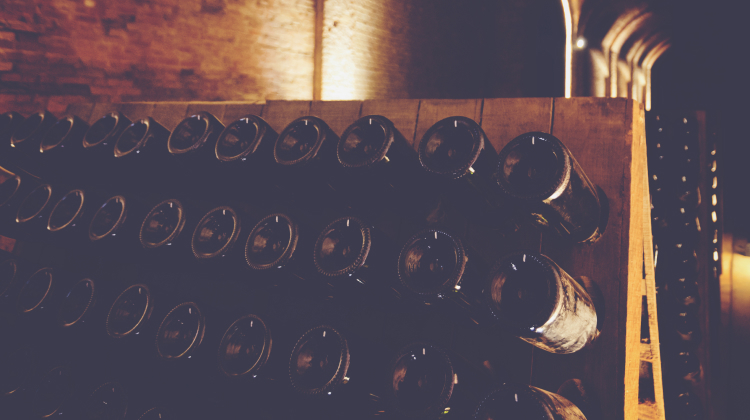 Bordeaux Index Team
2 March 2021
Famous for its high altitude and cooler temperatures, the Champagne region in France undoubtedly produces some of the finest sparkling wines in the world. The finest of all we would argue are the vintages, making up 10-20% of the Champagne market.
To earn this desirable vintage status is no easy task. The Champagne must be made from a single year's harvest that is of outstanding quality, which is in contrast to non-vintage Champagnes that can be made up of grapes from multiple harvests, sometimes spanning 20 years. Of course, natural elements play a pivotal role in the quality of the harvest and if the conditions aren't quite right, it won't result in a vintage year. In high demand and often very small quantities - it's no surprise that vintage Champagnes are often more than a little pricey.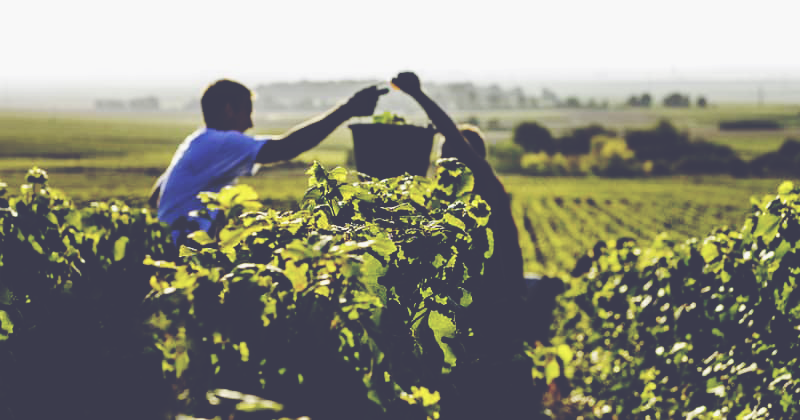 You will only find Pinot Noir, Chardonnay and Pinot Meunier grapes in a bottle of Champagne, with Houses such as Taittinger famous for their pure-Chardonnay varietal and Krug for their blend of all three. Alongside the importance of the grapes and harvest, the aging process is paramount. A vintage Champagne must be aged for a minimum of three years in the bottle allowing those all important flavours to develop.
Throughout this article we are going to shine a spotlight on 7 of the best vintage Champagnes to date. Of course, what is considered to be 'the best' is down to personal taste preference but rest assured our experts have years of experience in the field and give a professional view to the quality, taste and overall panache of the 7 vintages you are about to discover. If you are looking for expert insider knowledge, or simply love an indulgent bottle of bubbles, you are in the right place.


"As soon as we tasted through the first few barrels, we pretty much knew La Grande Année 2012 was going to be a good vintage." Guy de Rivoire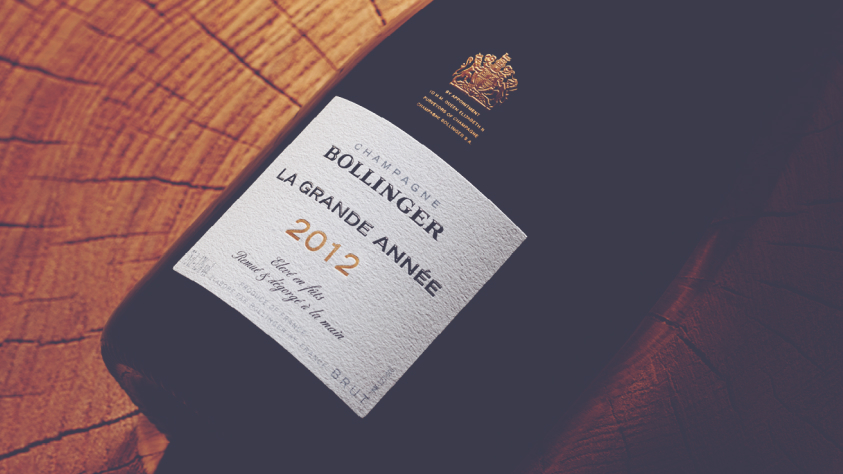 Considered one of the 'Great' Champagne houses, Bollinger is renowned for producing powerful Champagnes with body, depth and power. As Charles-Armand de Belenet, Managing Director of Bollinger states that Bollinger is all about "craftsmanship, simplicity and the essence of ingredients".
The 2012 La Grande Année is no exception. Released only a year later than the previous 2008 vintage, this Champagne more than lives up to expectations.
As is expected with a Bollinger Champagne, the 2012 La Grande Année vintage is dominated by Pinot Noir grapes, 65% to be precise, with the remaining 35% Chardonnay. The blend described by Bollinger's head of sales, Guy de Rivoire, as a "classic".
To produce a vintage of this quality, there are many elements that pull together and work in harmony, creating a show stopping Champagne. A very mild winter without an inch of snow followed by frost and snow later on in February resulted in 6% of the crop being lost. The unfavourable weather conditions continued until 'the Champagne miracle' happened. August and September saw warm and dry weather with the crop being harvested in late September. Thanks to the mild winter, the number of grapes produced, or as referred to in the wine world, the yield, was below average. This low yield created concentration and richness in the Champagne, without losing the acidity.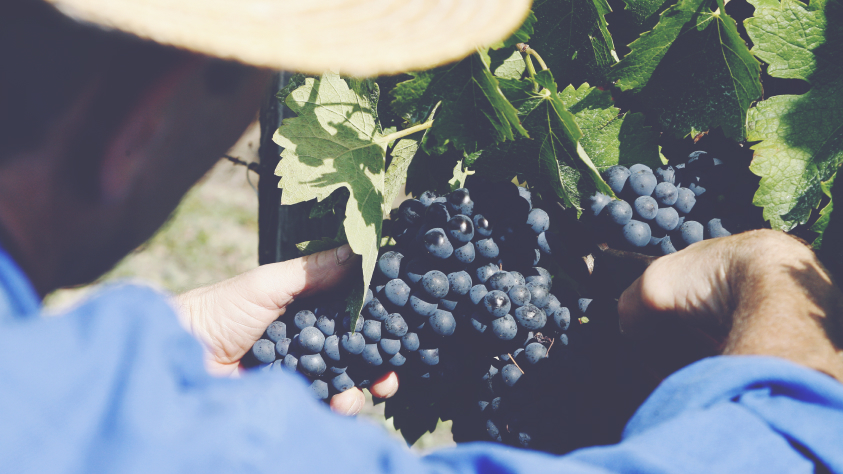 Not only does the weather during the growing and harvesting play a key part in the birth of a vintage but every element of the wine making process plays a vital role. An interesting differentiator for this particular vintage is the bottle shape. Magnums are often the preferred bottle size for Champagne as they allow less oxygen into the bottle, reducing the risk of a negative effect on the flavour. Introduced for the 2008 vintage, the super-slim and graceful neck of the bottle mimics the magnum effect.
It is important to note that between the 2008 and 2012 vintages, Bollinger bottled no other La Grande Année. This is a testament to the appeal of these vintages and highlights their special and rare status. The difference between these two vintage years is abundant. The 2008 vintage was much more understated than the wildly indulgent 2012. The 2012 vintage has body and that all important 3 dimensional quality with the iconic Bollinger creamy mousse, the fine stream of bubbles synonymous with great Champagne.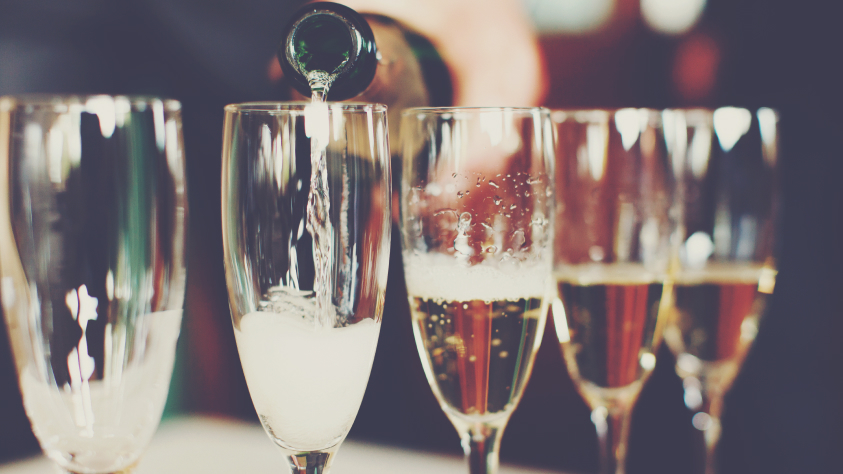 Tasting Notes
Apricot, almond and hazelnut, followed by notes of honey and cereals intertwining in a symphony of aromas.
96-98 Essi Avellan
"Promising palate with power and persistence where an overall harmony enhances the feeling of sophistication."
The Perfect Pairing
This Champagne is truly exquisite and the perfect accompaniment to food. The launch of the 2012 vintage at St John's Restaurant saw famed chef Steve Darou and founders Fergus Henderson and Trevor Gulliver choose the pairing. They decided on a fresh platter of pink langoustines. A superb choice as the sharper elements in this vintage perfectly complement seafood. We think this Champagne really shines with scallops paired with sorrel and vanilla or grilled oysters with smoked butter and sea purslane. Truly indulgent and sophisticated pairings, fit for the 2012 La Grande Année.


2008 Louis Roederer Cristal Rosè & 2008 Louis Roederer Cristal
Cristal - "A wine of pure pleasure and a sophisticated gastronomic wine, Cristal is both powerful and delicate, combining subtlety and precision."
Cristal Rosè - "Intense, refreshing, and exceptionally precise, the bouquet reveals a comprehensive and complex range of flavours—the ensemble is silky, full-bodied, luscious, and light, with a wonderful aromatic purity."
Jean-Baptiste Lécaillon, Cellar Master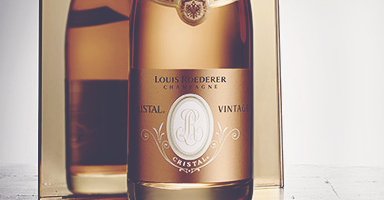 One of the remaining family-run Champagne houses, Louis Roederer, was built on the guiding principles of its founding father, "all great wine depends on the quality of the soil, a passion for tradition, and an astute vision of the future". Now being run by the seventh generation of the lineage, these principles are still evident today and are the backbone of the fame and reputation of the Champagne house.
2008 was not shaping up to be a vintage Champagne year. With a freezing spring and gloomy summer, it wasn't looking good. Until the weather turned, the fruit started to ripen and experts started to get excited. And rightly so, 2008 is now hailed as one of the best vintage years of the generation. More than living up to this accolade is the 2008 Cristal, described as the "best Cristal to date," by Jean-Baptiste Lecaillon, Chef de Cave of Louis Roederer. Thanks to a cool and dry summer, the 2008 vintage Cristal and Cristal Rosè have a remarkable intensity and saline freshness. They are dense and powerful owing to their exceptional concentration. A blend of 60% Pinot Noir and 40% Chardonnay was used in the 2008 Cristal and a 56% Pinot Noir, 44% Chardonnay blend in the Cristal Rosè.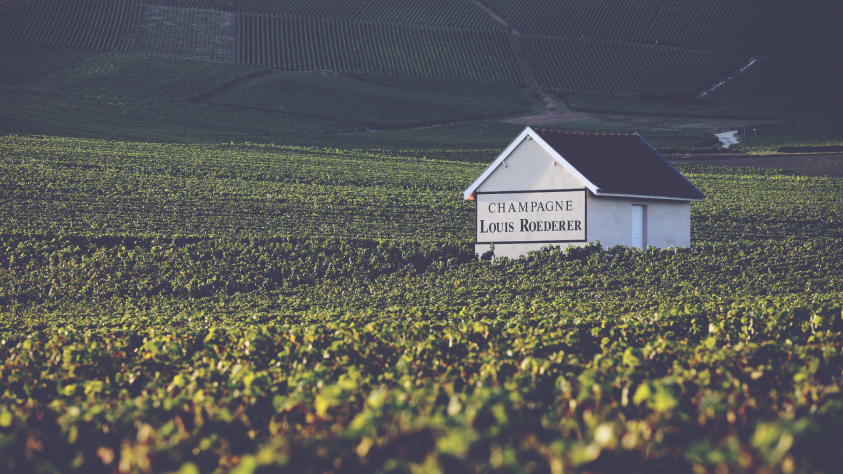 Tasting Notes
Cristal - White peach, lemon and yellow grapefruit, with a hint of vanilla bean and light spices, lemon and white nectarine sorbet flavors.
Cristal Rosè - Red fruits, white flowers and caramel.
CRISTAL 100 James Suckling
"Staggeringly concentrated, yet the balance makes it seem airy and light. Acidity is perfectly positioned, and the power is intense and long."
CRISTAL ROSÈ 99 James Suckling
"Super fresh with all the DNA of the regular '08 Cristal. It heads on a chalky, restrained tangent of delicately spiced cherries with fine white pepper and crushed stones."
The Perfect Pairing
CRISTAL - Hakkasan Hanway Place shook up tradition by launching, 'Cristal Dim Sum Sunday', pairing the vintage with truffle chicken shumai and Fois Gras chicken roll playing to the acidity, salinity and minerality of the Cristal, while the crispy duck salad, oven baked lamb puff and sweet and sour prawns bring out the richness, depth of fruit and complexity of this multi-layered wine. We absolutely love the flavour combinations, enhancing and accentuating the complex and concentrated flavours of the wine. Buckle up for a roller coaster ride of flavour discovery.
CRISTAL ROSÈ - Sticking to the more traditional pairings we love and know with pink Champagne, we think this vintage Champagne goes beautifully with lobster and beluga caviar, or a gourmet salad: lobster and foie gras. For something a little less extravagant, it also works well with seared salmon or poached sea trout.


"The 2004 Clos des Goisses is dense and powerful in the glass, with all of the pure, unbridled energy that has always been such a signature here." Galloni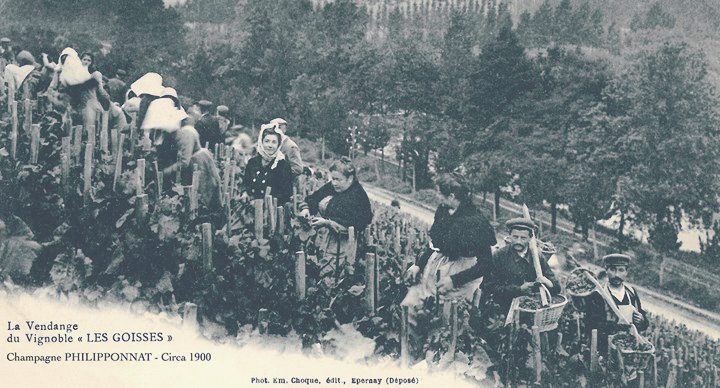 Arguably one of the best vineyard sites in Champagne, in Philipponat's nearly 85 years of producing Clos des Goisses, there have been only a dozen vintages in which the wine was not produced. An impressive accolade. This is partly down to the vineyards terrain, facing perfectly south, with hard, chalky soil on some of the steepest slopes in the entire Champagne region. To top it off the site is home to its very own microclimate, about 3 degrees warmer than the rest of Champagne. It is no wonder that it produces such a string of sensational vintages.
The 2004 vintage marks yet another installment of an archetypal Champagne, testament to these unbeatable life beginnings. It was a hot, dry and windy year in 2004, yielding healthy and ripe grapes of premium quality. The intense September sun was the icing on the cake for this perfectly balanced 2004 Clos des Goisses Champagne. It is fresh and bright but with a layered complexity, power and drive, unusual for a vintage. The mineral intensity and acidity of the 2004 sits in perfect harmony with Clos des Goisses signature richness. Similar to the 2012 Bollinger La Grande Année, this 2004 vintage is a blend of 65% Pinot Noir and 35% Chardonnay.
Tasting Notes
Ripe cherry, plum, strawberry, raspberry, mushroom, apple, pear, peach, apricot, lemon, lime, orange, pineapple, kiwi, butter, cream and vanilla.
97 Antonio Galloni
"The 2004 Clos des Goisses is dense and powerful in the glass, with all of the pure, unbridled energy that has always been such a signature here. Hints of lemon peel, mint, spice and crushed rocks emerge with time in the glass"
The Perfect Pairing
This golden wine with a fine and delicate froth completes flavour-packed dishes. Punchy and rich cuisine such as game, truffles and caviar are the ultimate companion for this creamy and refreshing vintage.


2002 Taittinger Comtes de Champagne
"It is easily one of the very best Champagnes I have ever tasted, and simply a must-have wine." Antonio Galloni
The third oldest Champagne House in the region, and one of the last big family-owned Houses, Taittinger is renowned worldwide. Famed for their high percentage of Chardonnay, their Champagnes are elegant, delicate and fresh. The treasure of the House is their pure-Chardonnay Comtes de Champagne, of which the 2002 vintage is truly spectacular. We would go as far to say that the House's reputed ex-cellar master, Loic Dupont, had hit the jackpot with this vintage.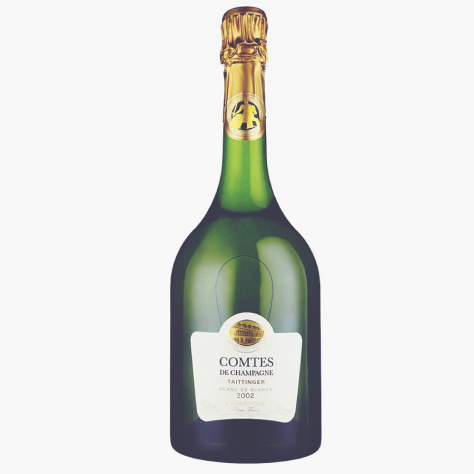 Elegant and aromatic, this 2002 vintage is one of the greatest. With a 100% Chardonnay blend, sourced from 6 of the finest Grand Cru sites of Côte des Blancs, the grapes really are the crème de la crème. The subtly toasted flavour of the Chardonnays, giving the characteristically clear, pale yellow colour, combined with the delicate fruitiness, produce a strong, smooth and intense flavour.
The weather could not have been better for the 2002 crop, with a mild spring and long sunny summer with sufficient showers, the vines were in prime condition. A far cry from the 1999 vintage which saw late spring hailstorms and a damp September - a challenging year for producers.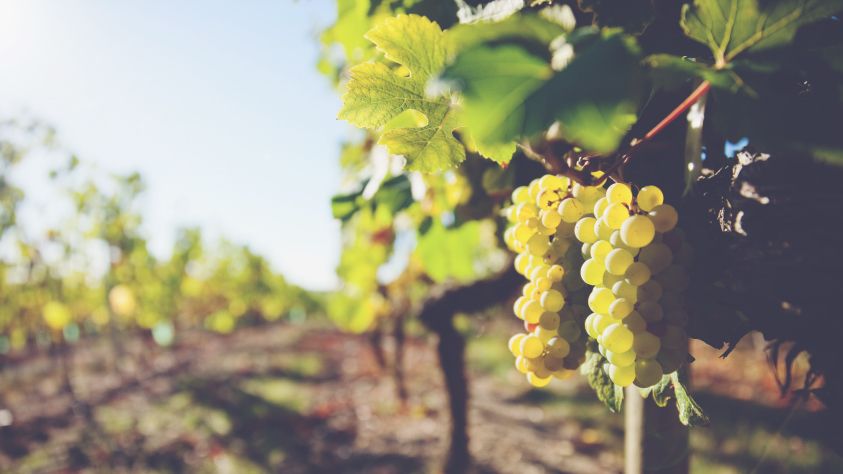 Tasting Notes
Fresh almonds, vanilla and verbena are balanced by a generous biscuity, spicy brioche character and then a firm and discretely indulgent finish.
98 Antonio Galloni
"Taittinger's 2002 Brut Blanc de Blancs Comtes de Champagne is off the charts. I have tasted the 2002 now many times, and it has never been less than thrilling. A vivid kaleidoscope of pure Chardonnay aromas and flavors opens up in the glass. The 2002 is at once incredibly rich yet also totally weightless and impeccable in its balance. All the classic Comtes notes are there, but with a level of detail and nuance I don't think I have ever seen before."
The Perfect Pairing
This utterly brilliant pure-Chardonnay Champagne is a winner with seafood and shellfish.


"The presence of the wine on the palate is immediately captivating." Dom Pérignon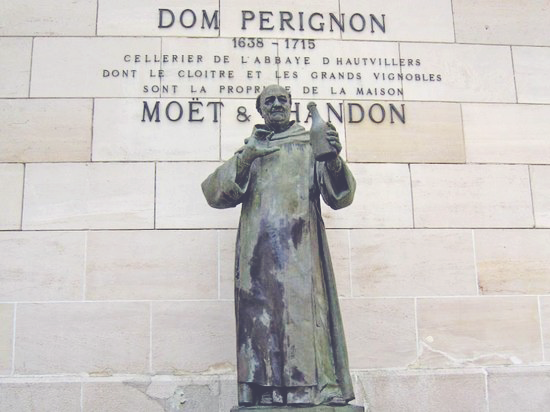 Dom Pérignon, the 17th century Bendictine monk, of whom this brand is named after is celebrated as the 'inventor' of Champagne. A brand steeped in history, and after being sold to Moët & Chandon, the Dom Pérignon brand now produces only vintage Champagnes.
As mentioned above, 2002 really was a harvest like no other. The 2002 Dom Pérignon also prospered from the glorious conditions and is regarded as one of the best vintage Champagnes around to date. With a typically Dom Pérignon blend of Pinot Noir, and Chardonnay grapes, the beautiful straw yellow gives a creamy texture with a flavour focusing on the fruit. The mousse of millions of tiny bubbles is a magnificent sight. In comparison to it's older brother, the 2000 vintage, this is on another level.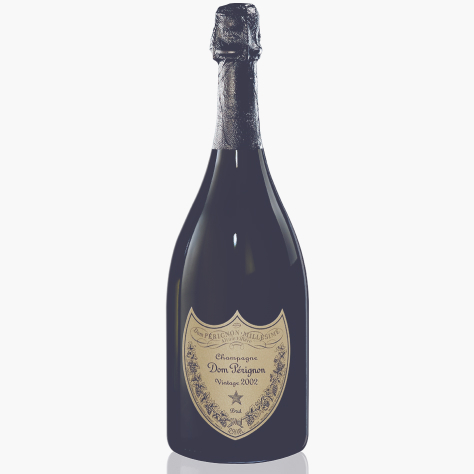 Tasting Notes
The first hints of fresh almond and harvest aromas immediately open up into preserved lemon and dried fruits, rounded off by darker smoky and toasted qualities.
98 Antonio Galloni
"Rich, layered and voluptuous in the glass, the 2002 shows off its flamboyant personality with flair. Butter, cooked apple and tropically-leaning fruits mesh together effortlessly. Interestingly, with time in the glass the 2002 gains in freshness and energy without losing its essential opulence."
The Perfect Pairing
For a more modern pairing this Champagne is the yin to sweet, slightly spicy, sour and floral Asian notes yang. If Asian fusion is not your thing then perfectly cooked Dover Sole with a creamy, acidic beurre blanc would be a match made in heaven for this vintage.


"One of the best vintages we have ever produced in Champagne" Didier Depond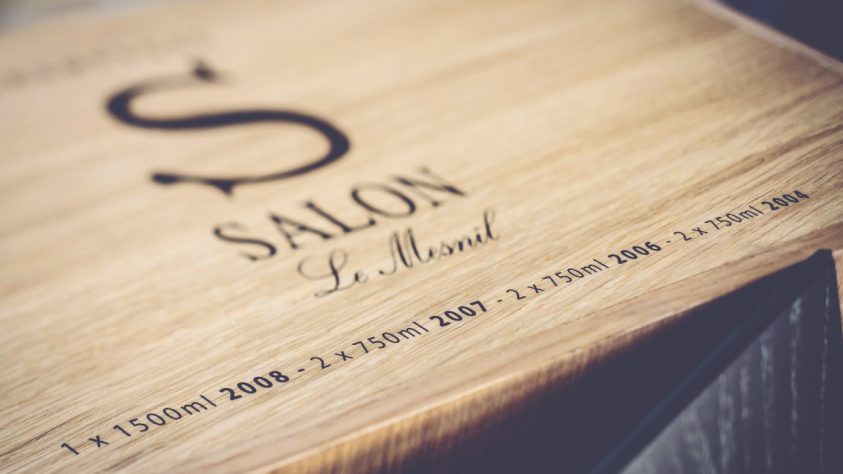 Salon is a very small Champagne House on the prestigious Côte de Blancs, producing quintessential pure-Chardonnay Champagnes. It is the only House in Champagne not to produce wine every year, Salon is a rare treat and we think it should be on most Champagne lovers wishlist.
Produced from a number of small plots in the southern Grand Cru village of Le Mesnil-sur-Oger, Salon is a statement Chardonnay-Champagne. Being one of the few Salon Champagne's produced in the decade, the 2002 vintage is exclusive and in high demand. Didier Depond, President of Salon, stated that the 2002 vintage was, 'one of the best vintages we have ever produced in Champagne'. Considering he refused to make Champagne from 2009-12 due to unacceptable quality this should not be misinterpreted as an inflated opinion. We have to agree, this vintage lives up to its hefty price tag explained not only by its uniquely small quantities, but it's phenomenal quality too.
2002's predecessor, the 1999 vintage had a turbulent season. With one of the warmest springs, a flurry of storms then followed by impressive heat leading up to the harvest, the result was a complex and lively vintage. The 1999 does not hold the same credentials as the prestigious 2002, a truly exceptional vintage Champagne.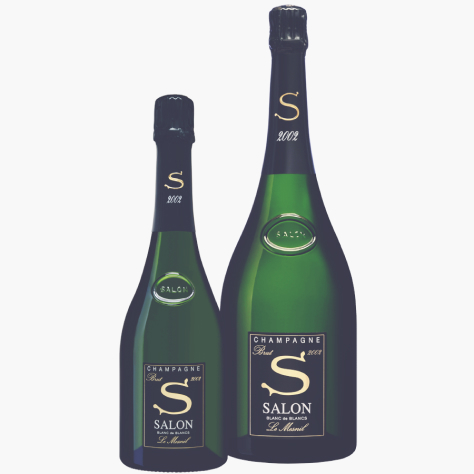 Tasting Notes
Honeyed orange and candied citrus fruits, lilac, minerals, sliced lemon, apple, and white pepper.
96 Antonio Galloni
"The 2002 Salon is utterly mesmerizing. I have tasted the 2002 six or seven times since its release and even during those two months or so the wine has developed quite dramatically, as some of the exuberance that was present at the outset has begun to recede, revealing the wine's intense underlying minerality. The 2002 is a huge, dense wine loaded with fruit. All of the classic Salon citrus, slate and floral notes are present, but it is the wine's superb textural richness that stands out most. Even though I have not followed my own advice, I suggest readers to plan on cellaring the 2002 for a good number of years."
The Perfect Pairing
The balance and elegance in this stunning vintage pairs perfectly with the delicate flavours of crayfish, lobster, scallop carpaccio and truffle risotto. If you have a sweeter tooth why not treat yourself to a homemade cheesecake or a fresh fruit pudding to accompany this world class Champagne.


"1996 was a very special year in Champagne, said to be one of the best vintages of the century. For Krug, the year 1996 gave birth to wines exhibiting high levels of freshness, as well as great balance and potential." Krug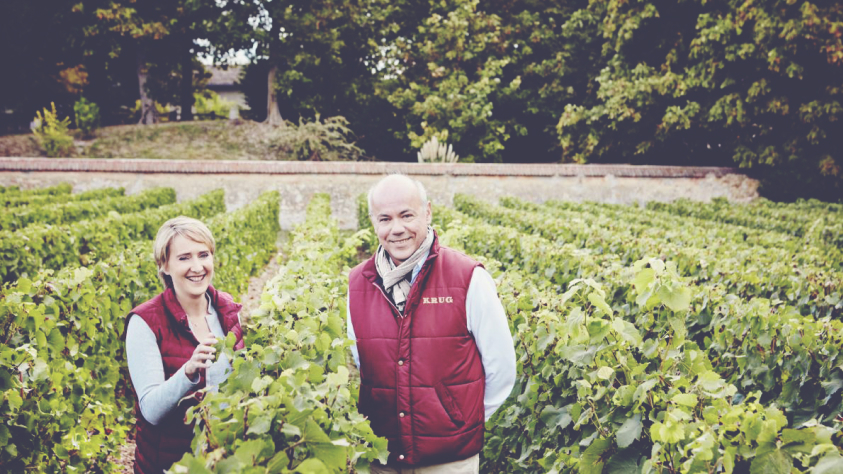 Specialising in prestige Champagnes, Krug is renowned for their intense bouquet or fragrance, and complex flavours. An important element to the flavour and quality they achieve in their wines is that they produce all of their Champagne in small oak casks and are the only house still doing so today.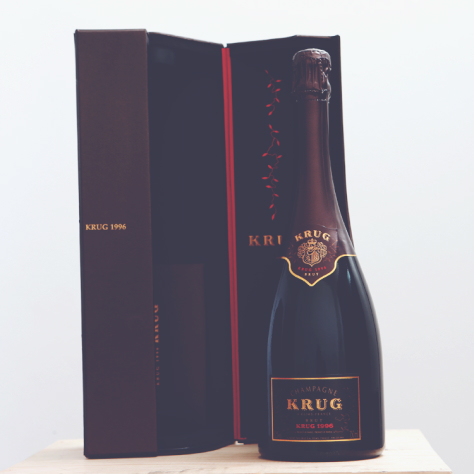 1996 was a year for Champagne's history books, often compared to the legendary 1928. The season was a rollercoaster of temperatures and a summer of polar opposites, scorching heat and heavy rainfall. As the harvest was in sight, the weather plateaued bringing warm sunny days and very cold nights, the perfect conditions for exquisite grapes. Marrying the highest levels of sugar and acidity, this vintage was incomparable to previous years, enjoying the very best circumstances vineyards had seen for decades.
Critics are united on this particular vintage, the regality and class that Krug exudes is more than evident. 1996 Krug was a blend of 48% Pinot Noir, 31% Chardonnay and 21% Pinot Meunier, culminating in a gloriously rich gold colour and mature aromas emanating freshness.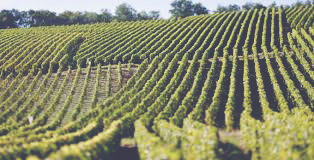 Tasting Notes
Full, ripe flavours are followed by notes of fresh pear, candied lemon, ripe summer fruit, honey, gingerbread and hints of delicate mocha.
99 Antonio Galloni
"The 1996 Vintage is magnificent. A towering, explosive Champagne, the 1996 delivers the house's signature breadth in a full-bodied, structured Champagne with enough pure density and acidity to age well for decades. Warm nutty and spiced overtones add nuance on the finish. The 1996 is just beginning to enter the early part of its mature stage, where it is sure to remain for several decades. Krug's Vintage is one of the truly epic wines of the year."
The Perfect Pairing
Krug 1996 pairs beautifully with scallops or shrimps in a rich basil and mustard sauce, they will accentuate the flavours and aromas of this Champagne.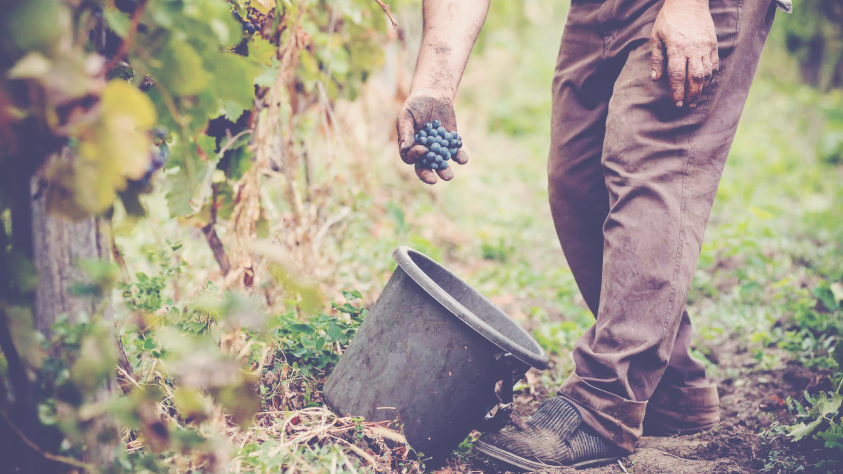 Behind the Bottle
As we have discovered delving into the detail of these 7 fabulous vintage Champagnes, there are many elements that play a role in the birth of a vintage and that all important end result. From tending to the vines to choosing the perfect blend - the love, care and time invested in producing a bottle of Champagne is exceptional. It is clear that weather conditions play a huge part in determining if a year will be a vintage year or not. And more than that, they have a huge influence over the flavour. As much as the Champagne Houses can use the wealth of knowledge and experience they have gathered over the years to try and produce the best harvest possible, no amount of experience can control the elements that are out of their hands. It is simply left to fate. And this is what sets vintage Champagne apart. A vintage year is rare and unique and something that will always be treasured. One thing is certain and will remain a constant, Champagne is the go to drink for a special occasion. Yes it has a premium price tag but its delicate flavour and unique fizz make it worth every penny. If these 7 knock out vintages have whet your appetite and you would like to hear more, please contact our experts.