Legendary Bordeaux: 42 years old? Come back when you're 92.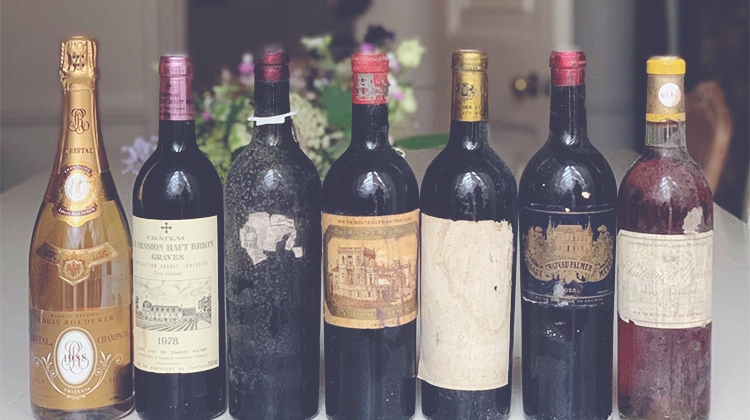 Giles Cooper
5 October 2020
I'm a firm believer in the old Groucho Marx quote – "I refuse to join any club that would have me as a member". So when an invitation came to dine with one of London's most exclusive clubs – so exclusive it doesn't even have a name, formal premises, a dress code, or any rules – it was met with trepidation. Fortunately it was quickly made clear to me that I was not being invited to join, merely make up the numbers. So I get to go and stick to my Marx rule. Perfect.
---
The only premise of this 'club' (I'm being silly – it's just a very small group of friends) is that the grouse must be fresh and perfectly cooked and the wine must be other-wordly. I'd seen some previous efforts – you may have read about them on a certain wine website, with one guest wearing a Viking helmet (although it was the suit and tie he was wearing that was more surprising. Hugo Boss, don't you know?). I didn't ask about the details and I wasn't told. Just where, and when.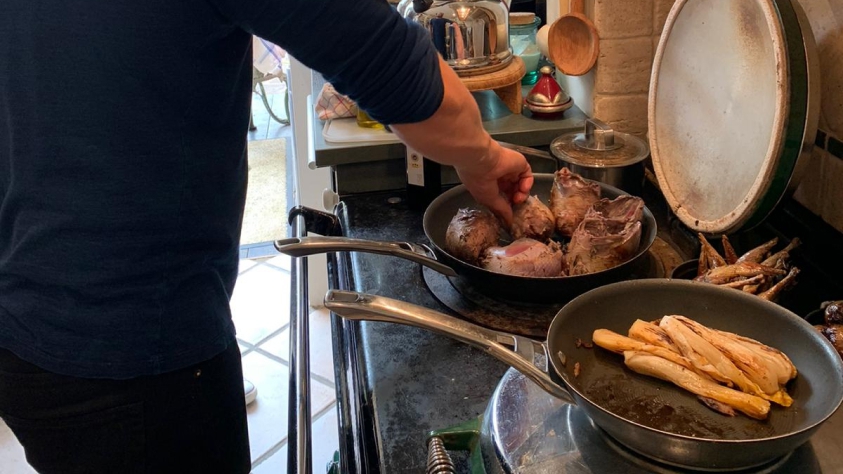 Point one, the grouse, was solved with the talents and provisions of one Brett Graham, chef-proprietor of The Ledbury and holder of two Michelin stars (plus the one he has at the Harwood Arms).
Point two, the wine, was covered with the generosity and quite extraordinary cellar of our own beloved Andrew Brudenell-Bruce, Bordeaux Index Director since the late noughties and cellarmaster extraordinaire. ABB also kindly provided the venue, his home, and the sous-chef, his fabulous artist wife Sophie.
Having been told specifically to bring nothing (impossible. I took flowers) I arrived at the allotted time. The guest list, myself, ABB, former Bordeaux Index wunderkind Gareth Birchley, and Vinous.com's Essex legend Neal Martin. Sophie and Brett would of course join us for the meal to make a happy band of 6 around a table; god, I've missed that.
What's the point in telling you the food was fabulous? Of course it was. We opened with a few canapes: mini crumpets with cheesy cod milt (you won't like the sound of this if you look it up. You would have liked the taste); tartare of heart of Aynhoe Park Fallow Deer on bruschetta; and some pan-fried slices of the heart. Enjoyed in the garden (it was an unseasonally hot day and Brett had the range and the outdoor grill pumping out the heat) with a perfect bottle of Cristal 1988. Proving the quality of the vintage and producer, this was a huge, mouth filling experience with layers of lemon custard, quince, brioche and roasted hazelnuts. It drove through the mid palate with relentless charm, panache and no little drama. What an extraordinary wine. 98pts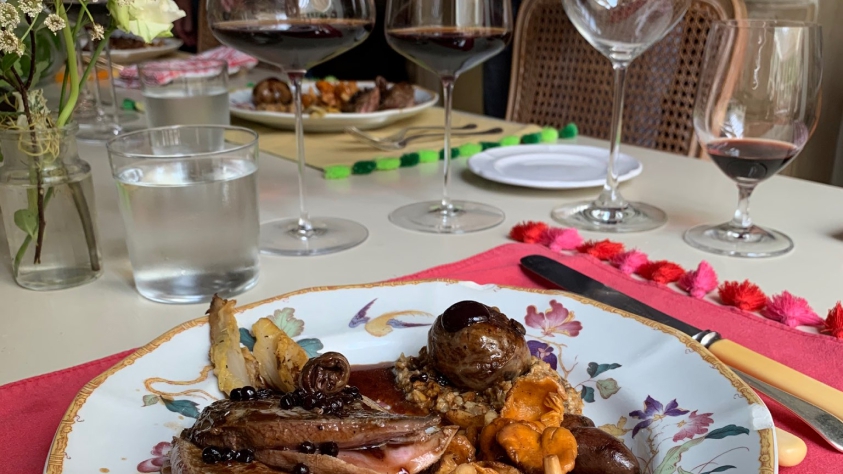 Our main course was perfectly cooked breast of grouse, with legs on the side, a mini faggot, a heart or two, sautéed and fricasseed wild mushrooms, crunchy roast potatoes, fermented and griddled hispi cabbage. Just imagine the best single plate of food ever and you have it.
If the browsing was A+, the sluicing (all kept a secret until the day) was jaw-dropping. A selection of clarets from the famed 1928 vintage. All four bottles were in condition, testament to their acquisition, ownership and storage.
We kicked off with the first pairing, two St Juliens in the form of Ducru Beaucaillou 1928 and Gruaud Larose 1928. Given recent form, one might be forgiven for thinking the Ducru would sing loudest; but this is to forget the quite brilliant history of Gruaud Larose. The Ducru was ethereal and fresh, with a whisper of baked black fruits, black tea, woodsmoke and a not unpleasant fungal note that echoed the mushrooms in the dish. It was clean and had some persistence, but it would have seen better days before this one. 92pts. By contrast the Gruaud had a richer core of dense fruit, still showing ripeness and a purity of mineral characters and blackcurrant fruit that lifted it to another level. Silky of texture and still with some present tannins, it didn't even feel like it was at the end of its life. A beautiful wine, replete with talent and pedigree, with more to give. 96pts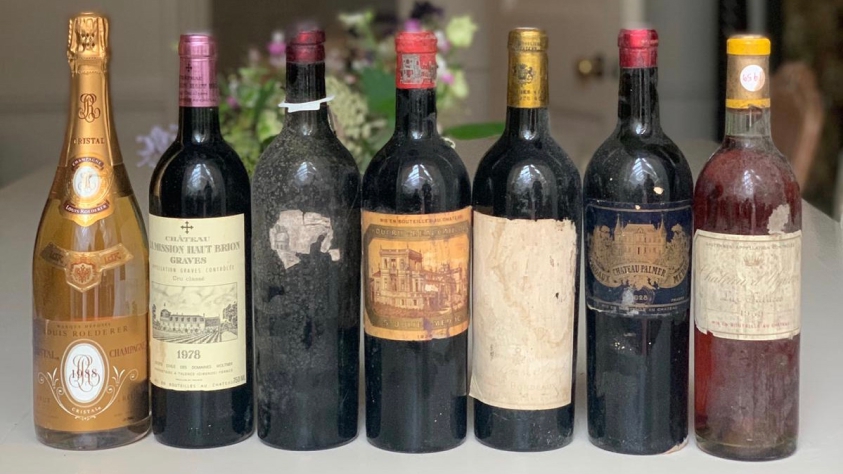 The second pairing was another surprise. The first wine, a low-level Latour 1928; the second, a glowing Palmer 1928. The Latour was the closest to out of condition (it wasn't out of condition) with a slightly cloudy presentation. Unmistakably Latour on the nose, with gravel, black fruits and a determined rancio note, it had a marginally unwanted tomato note which just pushed it behind the Gruaud in terms of overall quality and enjoyability. It still showed a phenomenal balance of texture, freshness, and length, with a soy and Earl Grey tea note on the finish. 93pts. Now, the Palmer. Where to start… well, let's say it will likely be the most memorable bottle of wine I enjoy this year. Maybe not the best, but probably the most memorable. The colour hits you first off – it's deep and rich, never like a 92-year-old wine – and the nose is so immediate. There's a touch of acetone at the start but with air it fades into a more floral tone, very violet, very Margaux. The fruit is just so pure, with layers of blackcurrant, blackberry, plum and baked cherry. This wine is a time capsule! The palate is quite amazing, with present, firm tannins and notable freshness giving a linear nature to the wine that carries the pure, vibrant, textured red and black fruit through into a crescendo of a finish. It's a real 'close your eyes you can still taste it' wine. 98pts.
To finish, with Sophie's incredible flourless chocolate cake and some assorted cheeses, we have a pair of wines; a stunning bottle of D'Yquem 1959 and, as a tip of the nod to my birthday (just a few days prior), my birth year La Mission Haut Brion 1978. (We actually opened this before lunch but it needed air so we let it rest a few hours.) If you've tasted mature, well stored Yquem you know what to expect – but it's never disappointing. Layers of honey, quince jam, tarte tatin, a smoky lapsang note, grapefruit freshness and a really fascinating bandage/plaster of paris note. Quite amazing richness but never cloying, you could drink this all day. Wonderful. ABB says it's up there with the best Yquem's he has tasted, and who am I to argue? 98pts (I think ABB went higher). The most fascinating thing about the La Mission was that after the 1928s, it felt ridiculously young; you could even smell the new oak, 42 years on, and the density of fruit and signature warm brick characters tell you this wine is not even in middle age yet. 42 years old? Come back in 50 years and we'll see what you're really made of (that's me – and the wine). 98+pts
A couple of pints at the Harwood Arms afterwards to just soak up what we'd experienced was just the ticket. NB whilst the Ledbury remains closed, I can't urge you enough to visit the Harwood; it's not the Ledbury and has no pretensions to be so – but it has a new décor (which Brett undertook most of himself) and the standards are being driven ever higher. Chef Sally Abe (you'll have seen her getting the highest non-winning score on this year's Great British Menu) is one of the best chefs in London right now and with Brett on hand to steer and guide, the standard can only go up.
Huge thanks to our hosts who gave so generously and to Brett who remains a true visionary and master of his craft. If I never get invited again – at least I did it once. Cheers.