Château Latour 2014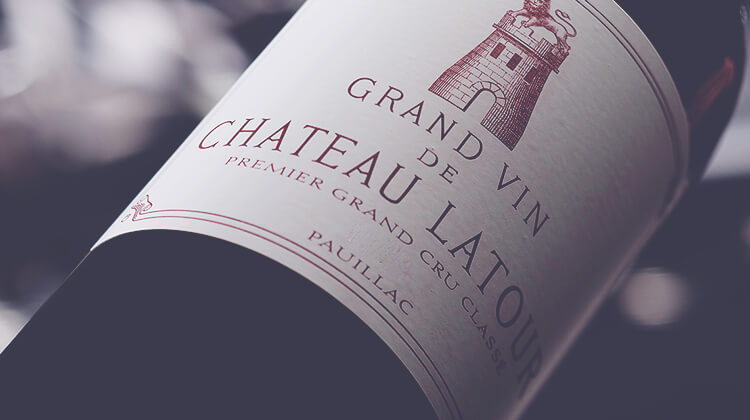 Bordeaux Index Team
15 March 2022
"I loved the 2014 when it was first shown, about five years ago, and I love it today. It is a super-classic Pauillac." Antonio Galloni, vinous
Today we see the release of a brand-new vintage from Château Latour, the impressive 2014. This is arguably the most exciting new vintage release since the fine folks at Château Latour made their exit from the En Primeur system; prior to this, the most compelling action has been around those vintages which had already made their debut – the mighty 2005, for example. However the never-before-seen Château Latour 2014 is a very welcome addition to the Latour canon, and as "easily one of the wines of the vintage" (Jane Anson).


"The 2014 Grand Vin will undoubtedly live up to collectors' expectations of a great Latour" Lisa Perrotti-Brown, The Wine Independent
2014 was the most successful vintage in Bordeaux since 2010 and certainly paved the way for the golden half-decade that followed it, despite being slightly topsy-turvy in a traditional sense: a positive start to the growing season was temporarily derailed by a dull, cool, and cloudy July and August – the sort of weather that would really ruin your long-awaited fortnight in the Dordogne. Then September arrived, bringing with it the summer conditions that had been so sorely missed for the two months prior, and the days remained pleasantly warm and sunny deep into October.


"The depth, power and just sheer confidence of Latour shines through" Jane Anson

As Bordeaux fans will be well aware, an Indian summer is manna from heaven for Cabernets and the well-drained gravelly soils of the best Medoc vineyards delivered small bunches of intensely flavoured berries. Intense and focused work in the winery, making further use of the optical sorting equipment which proved so vital in 2013, meant only the very best fruit made it through the estate's hallowed doors. If you think that sounds like a recipe for a bloody good Château Latour – well, you'd be right.
96pts LPB, The Wine Independent
Deep garnet-black in color, the 2014 Château Latour needs a little swirling to unlock sophisticated scents of unsmoked cigars, Indian spices, smoked meats, and espresso over a core of cassis, baked plums, and boysenberry preserves, plus suggestions of dried mint and crushed rocks. The light to medium-bodied palate has a solid foundation of firm, grainy tannins and compelling tension framing the savory flavor layers, finishing with great length and impressive earthy fireworks. This vintage delivers a remarkably understated, quiet intensity, making it as deliciously drinkable as it is cerebral. Possessing approachable tannins and emerging tertiary notes while maintaining its core of black fruit preserves, it is delicious right now. It should continue to improve over the next decade and cellar for another 15+ years beyond that. The blend is 89.9% Cabernet Sauvignon, 9.2% Merlot, 0.6% Cabernet Franc, and 0.3% Petit Verdot, while the alcohol weighs in at 12.89%.
96pts Jane Anson
The depth, power and just sheer confidence of Latour shines through. This is an extremely classic 2014 - everything in focus, with clarity, grip and poise, sculpted blackcurrant and blackberry fruits, touches of raspberry leaf and crushed rocks. Cabernet Sauvignon dominant, still strict and muscular in its tannins, with heft and width through the palate. As it opens graphite, violet and campfire smoke curls through the centre of the wine, along with slow and steady waves of saffron and sage spice. Easily one of the wines of the vintage, and one to take your time with, allowing the slow progression of flavours and textures to unroll at their own pace. It will benefit from another few years in bottle before really getting underway, and has decades ahead. Eric Boissenot consultant, Hélène Génin technical director. Harvest September 18 September to October 15.
96pts Antonio Galloni, vinous
The 2014 Latour captures the personality of the year in its linear, lithe construction. It's a decidedly understated Latour that is more about finesse than brawn. Bright red cherry/plum fruit, spice, mint and sweet tobacco open over time, but at this level, wines are more about a feel, an expression of place and a vintage. The 2014 Latour embodies all the best this cool, late-ripening growing season had to offer. I loved the 2014 when it was first shown, about five years ago, and I love it today. It is a super-classic Pauillac.
99pts James Suckling (October 2017)
So much violets, licorice, pencil, flowers and currants define this on the nose before it moves to fresh mushrooms. It's full-bodied yet compacted with tension and a compressed center palate. Incredible, fine-grained tannins and energy. The length is truly great. Should be even more beautiful in 2024. Give it time.
96pts Jeb Dunnuck (November 2017)
Deeper, richer, more concentrated, and stately than the Les Forts De Latour, the 2014 Château Latour is the wine of the vintage from the Médoc. Possessing a flawless, full-bodied, sexy and surprisingly open style on the palate, it's relatively closed aromatically and only reluctantly gives up notes of cassis, chocolate, and lead pencil shavings. With incredible tannin quality, a layered, concentrated mid-palate, perfect balance and a great finish, it's a classic Latour, as well as one of the few 2014s that demands cellaring. Hide bottles for 5-7 years and I suspect it will continue drinking nicely over the following three decades.

Get in touch if you would like to find out more.