New Vega Release: Unico 2012 and Reserva Especial 2022 blend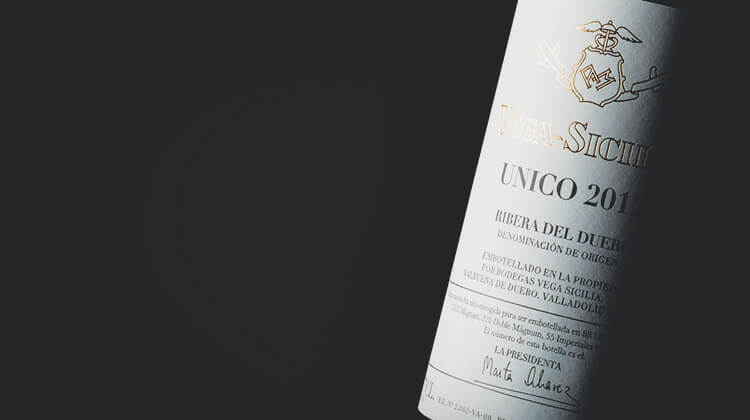 Giles Cooper, Buyer
26 January 2022
The annual new release from Tempos Vega Sicilia is eagerly awaited by those who recognise the other-wordly quality and character which is so regularly delivered by this remarkable producer. Today we see the release of the 2012 Unico and its much smaller-production blended sibling, Reserva Especial – which in this release is a combination of the 2008, 2010 and 2011 vintages.
Characteristically Vega is quite different to anything else. It is defined neither by length nor breadth; nor by fruit, nor structure, by power or by freshness. Somehow it manages to combine all these in a way that is reminiscent of great Bordeaux but with a unique and effortless sense of untapped energy rumbling underneath. The very fact that it ages so magnificently, and yet can be approached at almost any time during its life, is testament to its balance. Under winemaker Gonzalo Iturriaga de Juan, Vega has arguably never been better and he brings to bear his extraordinary ability to 'tame' the wild nature of Ribera de Duero with incredible skill and precision in these new releases. His tannin management is among the very best anywhere in the world creating a sense of structure and power and yet always allowing the fruit and freshness to take centre stage.
Those of us who have been fortunate to taste back vintages of Vega have never failed to be wowed by them; in 'mixed' tastings they have made serious competition, including some of the very biggest names from Bordeaux, Italy and California, look pale in comparison. One observation from a colleague, who tasted over 30 vintages during a two-night-spectacular, was that of this haul not a single bottle performed anything less than immaculately. Considering the tasting included many old vintages this is quite some accolade.

2012 was a classic Ribera vintage with a dry winter, wet Spring and very hot, dry summer. September rains helped to garner the all-important freshness to counterbalance the powerful structure and intense fruit, leading to a decadent, glamorous Unico in the mould of 2006. The Reserva Especial is a blend of serious vintages, with the cooler 2008 and 2010 adding nuance to the power of the 2011 vintage – and the result is a very classy, detailed Reserva Especial which can be enjoyed sooner than the regular Unico 2012 but which has the capacity to age very gracefully.


Vega Sicilia Unico 2012
97pts James Suckling
Berry, smoke, violet and sandalwood aromas follow through to a full, layered palate that shows super polished tannins that are caressing and long. It's tight and very long. Give it two or three years to soften. Drink after 2023.
96pts Luis Gutierrez, robertparker.com
The 2012 Único is released 10 years after the harvest. They produced it with the grapes from 40 of the 210 hectares of vineyards they have, with a total of 55 separate plots and 19 different soils. It's mostly 95% Tinto Fino (Tempranillo) and 5% Cabernet Sauvignon grapes that are cooled down for 24 hours and then fermented in oak vats with indigenous yeasts. Malolactic fermentation was in stainless steel and the aging in 225-liter oak barrels and 20,000-liter oak vats for a long time as this was bottled in June 2018. 2012 is a concentrated year, warm and dry with some rain at the end of September that helped the end of the ripening process of healthy grapes with lots of color and ripe tannins. The wine has a ripe nose, with intoxicating notes of black fruit, fresh meat and blood, a spicy touch from the American oak and an earthy twist. It's a voluptuous and decadent vintage for Vega Sicilia, for those that favor years like 2006, a bit atypical, or 1999. The wine finished with 14.5% alcohol, a pH of 3.88 and 5.1 grams of acidity (tartaric). 88,188 bottles, 3,537 magnums, 328 double magnums, 55 imperials and five Salmanazar produced.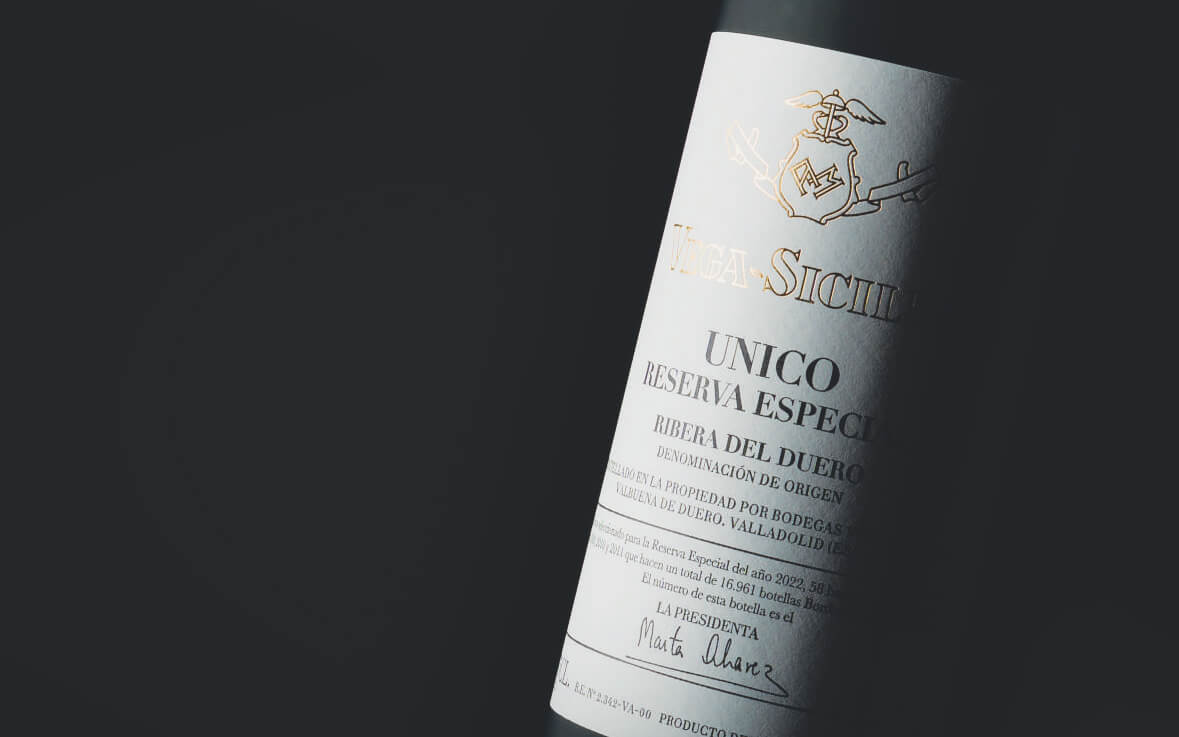 Vega Sicilia Reserva Especial 2022 Release
99pts James Suckling
Sweet-berry, walnut, licorice and violet aromas that follow through to a full body with round, chewy tannins that are polished and beautiful. Notes of iron, too. The tannins are broad and mouth filling, giving a caressing and exciting texture on the palate. If you give this a year to two to soften, it will deliver even greater richness and flavor. A blend of 2008, 2010 and 2011. Great after 2023.
98pts Luis Gutierrez, robertparker.com
The NV Único Reserva Especial 2022 Release is a blend of wines from 2008, 2010 and 2011, mostly Tinto Fino with some Cabernet Sauvignon mixing lots from the Único wines from those years. In the past, the blend was older vintages, but now it's wines that are around the same age as the Único. It has the complexity of mixing terroirs, vintages and grapes with parameters very similar to Único, 14.5% alcohol and good balance with a pH of 3.83 and 5.4 grams of acidity (measured in tartaric acid per liter). In the blend, they look for keeping the style of past blends, combining the more aged notes of the older wines and the freshness of the younger ones. I was very pleasantly surprised by the performance of this Reserva Especial, which seems to be going back to the character of the blends from yesteryear, with more finesse, elegance and nuance. This is perfumed, elegant, harmonious and balanced. It has very fine, already polished tannins and integrated acidity. 2008 and 2010 are cooler years, and they seem to give the blend this freshness and elegance. It has all the components, and especially the balance between all of them, to age nicely in bottle. 16,961 bottles and 201 magnums were filled in June 2018.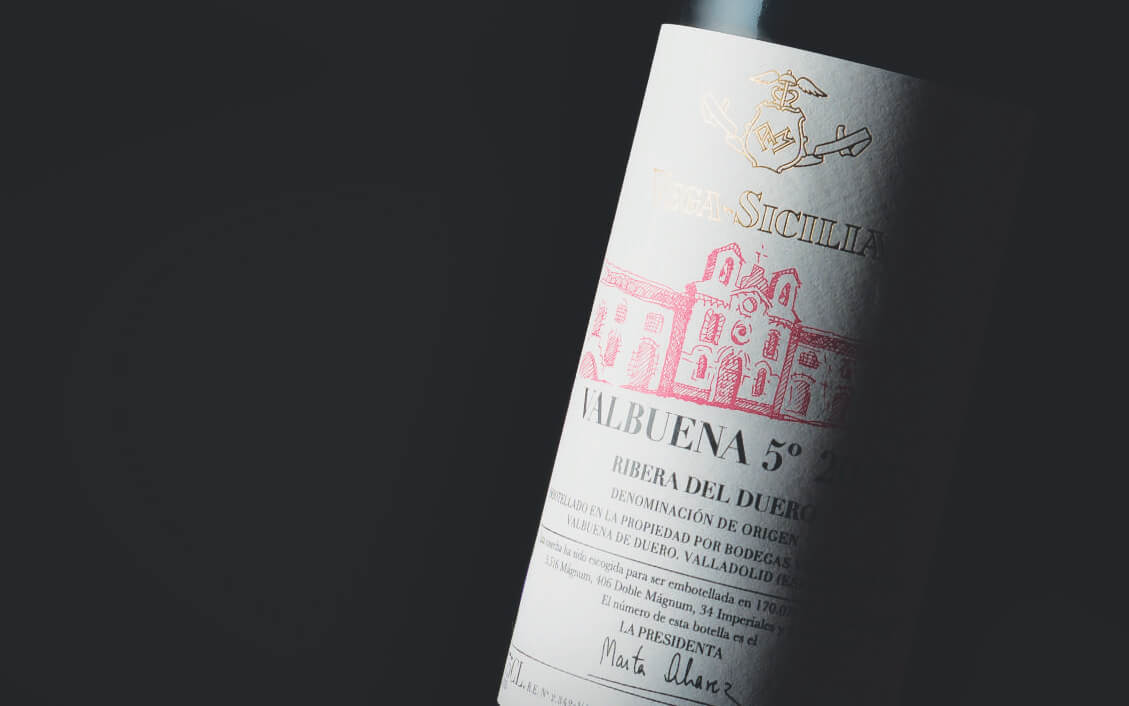 Today we see the release not only of the 2012 Unico but also its increasingly sought-after baby brother, 2017 Valbuena. Valbuena, or Valbuena 5 as it is technically known, is Vega Sicilia's purest and most accessible expression of Tinto Fino – the local variant of Tempranillo. With around 95% in a typical blend, albeit 94% in this 2017, with the remainder of Merlot, it spends 5 years between barrel and bottle before release. Aged for one year in 75% French and 25% American oak, before transfer to older, neutral wooden vats before bottling, it shows a hint towards the density and richness of Vega's flagship wine Unico without the essential waiting for maturity that comes with the purchase of said wine. And whilst it can indeed be enjoyed straight from release it will also age effortlessly for at least 10 years before drinking beautifully for 10 more. 2017 was a challenging vintage in the region but, as Luis Gutierrez (96 points) opines, "It's an amazing Valbuena that clearly transcends the character of the vintage."
Vega Sicilia Valbuena 5 2017
96pts James Suckling
This shows wonderful aromas of blackberries, violets and sandalwood with vanilla undertones. Full-bodied with racy tannins and gorgeous fruit. Linear and very long. Slightly chewy. Needs time to come together, but already excellent quality. Drink after 2023.
96pts Luis Gutierrez, robertparker.com
2017 was marked by the frost of the night between April 27 and 28 that Vega Sicilia fought with their anti-frost towers. The end of the season was warm, and the overall rain was low, 235 liters. The 2017 Valbuena is marked by these circumstances, produced with 94% Tinto Fino (Tempranillo) and 6% Merlot, with good ripeness (14.5% alcohol) and mellow acidity (4.65 grams of tartaric acid and a pH of 3.85). The grapes were cooled down and took three to four days of maceration to start fermenting with indigenous yeasts. The wine matured in a combination of new and used French and American 225-liter oak barrels and 21,000-liter oak vats for almost three years. The result, for whatever reason, was nothing short of spectacular. The wine is perfumed, floral, expressive and balsamic like few vintages before. It doesn't feel like a 2017 at all; it is harmonious, and the tannins were fine. It's an amazing Valbuena that clearly transcends the character of the vintage. What I see here is that since 2010, the wine has a very high consistency. And in 2017 it excels.