Storage Subscription FAQ's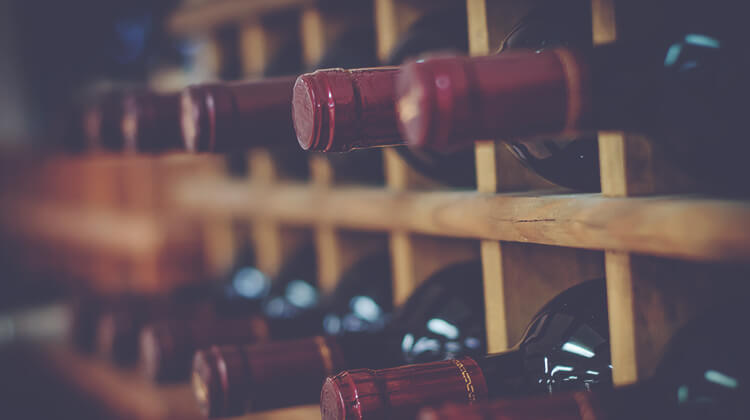 Bordeaux Index Team
14 July 2021
Clients who store their wines/spirits with Bordeaux Index can sign up to have their storage charges settled via subscription (similar to Direct Debit). Please note that unless otherwise specified the subscription service is for payment of storage charges for wine and bottled spirits products only. It currently does not include cask storage.
By using the subscription service the user declares that they have read the contents and agree to our Storage T&CS.


How do I subscribe to your subscription payment method?
To subscribe to our service, go into your account to the section 'My Storage Payment Card' and add a new card for your subscription. You can sign in to your account and sign up for the subscription service whenever you wish. If you sign up for the subscription service, the annual fee is £12.50 per case/12 discounted to £12. Sign up by December 2022 to take advantage of the reduced rate for July-December 2022.



What are the Charging Periods?
Bordeaux Index storage fees are charged monthly in arrears and billed bi-annually in January and July. Please find our storage fees listed under 'Our Detailed Rates' on the storage page.
If you have signed up to our subscription service then charges will be billed and collected in January for storage charges accrued in the proceeding July – December and in July for storage charges accrued in the proceeding January – June.


How and when can I sign up?
At any point prior to the end of a 6 month charging period. Favourable storage rates will then be retrospectively applied back to the start of that charging period. For details on our rates please see our Storage T&Cs.


How to cancel my subscription?
Simply unlink your card details on the Manage my Account page. You will need your login and password details. Once unlinked the change is effective immediately however please note that the discounted rate will not be applied to any storage fees accrued in that 6 month charging period and the full rate will be applied. For details on our rates please see our Storage T&Cs.


How are subscription fees calculated?
The bi-annual subscription fees charged by Bordeaux Index will not be fixed but will reflect the movement in stock stored in Bordeaux Index managed reserves in any given 6 months charging period. Fees charged will include storage, VAT and any surcharges if appropriate. You remain responsible for any uncollected amounts.
Bordeaux Index reserves the right to increase subscription charges in line with changes to our Storage rates. All and any changes to rates will be communicated in advance to you before the start of a particular charging period.
What surcharges are applied?
Surcharges will apply for any credit cards registered outside the EEA which are used to make payments. Please refer to the Managing your Subscriptions page for details of any surcharges.
Understanding my billing date and amount?
Before payment is taken, you will be notified by email with at least 7 days notice. If you have any queries regarding the amount to be deducted please refer to your recent storage invoices which can be found on My Account.
What happens if I cannot process payment?
In the event that a card has been provided but Bordeaux Index is unable to process payment due to incorrect details supplied, insufficient funds, payment method expiration or otherwise then Bordeaux Index reserves the right to cancel the storage invoice calculated using the discounted rate and reissue based on full rates. We may suspend your access to this subscription option until we are in receipt of cleared funds.
Are my details held securely?
Bordeaux Index does not hold your details on file. Card details are held securely at a 3rd party provider in compliance with PCI standards, for full information on how card details are stored securely please see our privacy policy.
How to Resolve payment issues?
If your bank / institution decline the charge then please do the following
Check the payment information provided such as post code, security code and expiry date are correct here. You can also add a different payment method.
Please email

[email protected]

if you continue to experience issues
Please note that your subscription will renew automatically and will continue unless cancelled by you.