The Bordeaux Index South African Fine Wine Roundup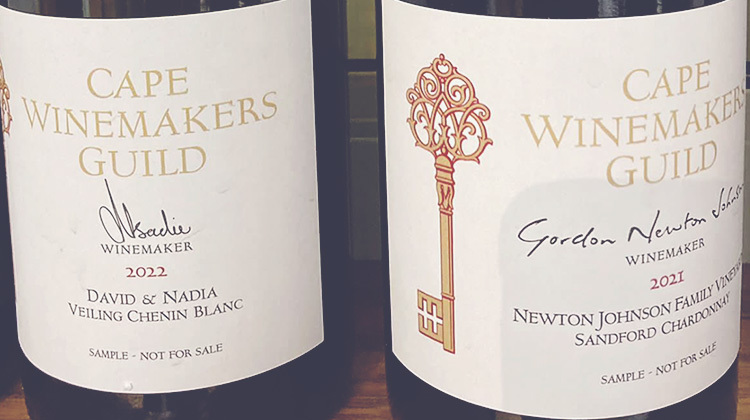 Bordeaux Index
24 October 2023
Bordeaux Index have been very busy focusing on South African fine wine over the past couple of months, highlighting two of South Africa's key strengths in the wine world: Stellenbosch Cabernet and Swartland Syrah.
With the very successful new release at Bordeaux Index of Le Riche Reserve Cabernet Sauvignon 2020, followed by our exclusive event with Callie Louw of Porseleinberg to celebrate the new 2021 release of his Syrah, and all topped off with our huge achievements at the Cape Winemakers Guild earlier this month, Bordeaux Index is gearing up for South Africa's indisputable rise in the fine wine world, both in popularity and investment potential.
Our recent involvement in the South African fine wine world makes Bordeaux Index the number one destination for lovers of South African wine. Read on to get the Bordeaux Index South African Lowdown:


New Release of Le Riche
Le Riche Reserve Cabernet Sauvignon 2020, hailed as "the Latour of South Africa" by Tim Atkin, saw a wildly successful release at Bordeaux Index with the entire allocation selling out in one day. Run by Etienne Le Riche and his son Head Winemaker Christo, Le Riche, established in 1996, are almost entirely focused on Stellenbosch Cabernet Sauvignon and know the different sub-regions of Stellenbosch intimately. Le Riche is a "garagiste" producer and effectively started in a shed! This small but mighty fine wine producer promises a great future and we're looking forward to Etienne and Christo's future vintages.

Our excellent relationships with some of the top winemakers in South Africa provide our clients with the latest new releases, sometimes giving them access ahead of the rest of the UK market. You can sign up to our emails or follow us on Instagram to hear about the latest South African fine wine offers.
Sign up to our emails here.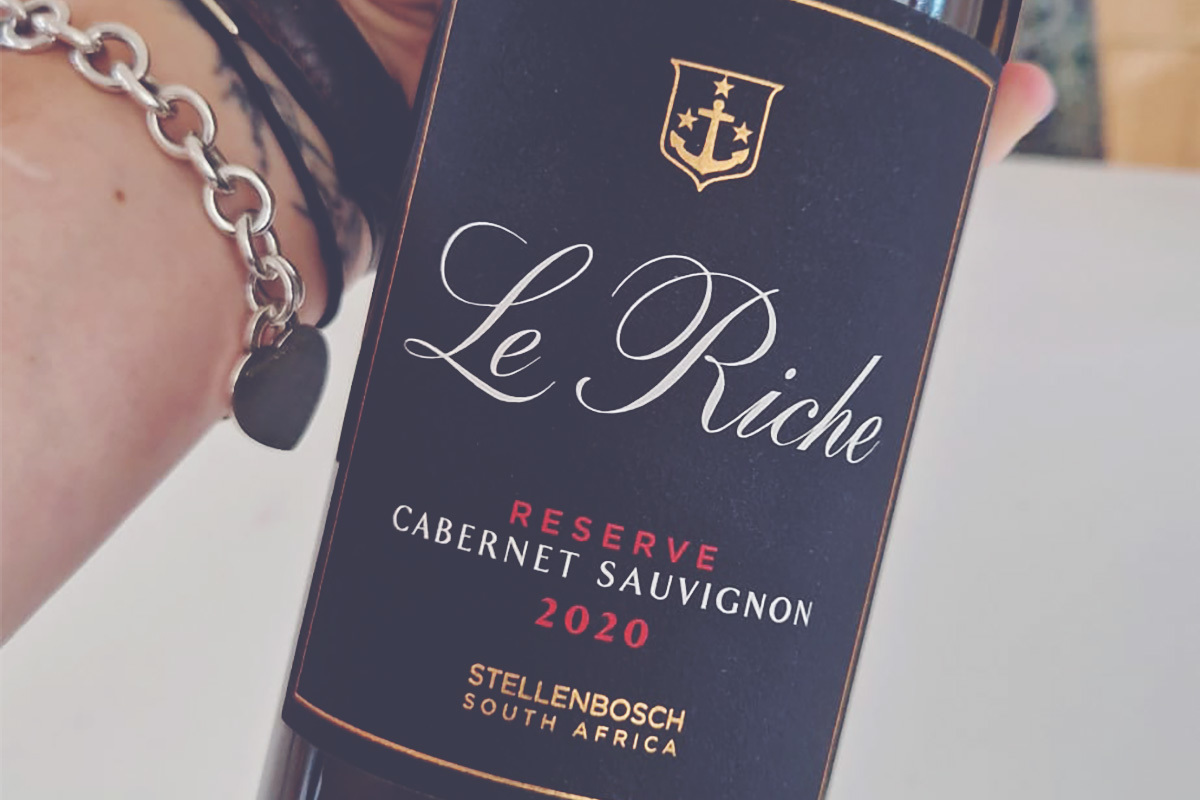 Tasting Le Riche 2020 in the office



Porseleinberg New Release and Event
To coincide with the release of Porseleinberg Syrah 2021, Bordeaux Index held an exclusive fine dining dinner with Porseleinberg winemaker and farmer Callie Louw. The dinner was hosted at South African restaurant High Timber who's mouthwatering steaks served as the perfect accompaniment to the incredible lineup of Porseleinberg Syrah.
Guests had the opportunity to hear firsthand from Callie himself as well as enjoy a first taste of the 2021. Accompanying the new release, guests were also served Porseleinberg Syrah 2015⁠, 2017, 2019 and 2013. Because Callie was influenced by their submerged cap technique, attendees were also treated to Jamet Cote Rotie 2019. This event was so popular that we had a huge waiting list!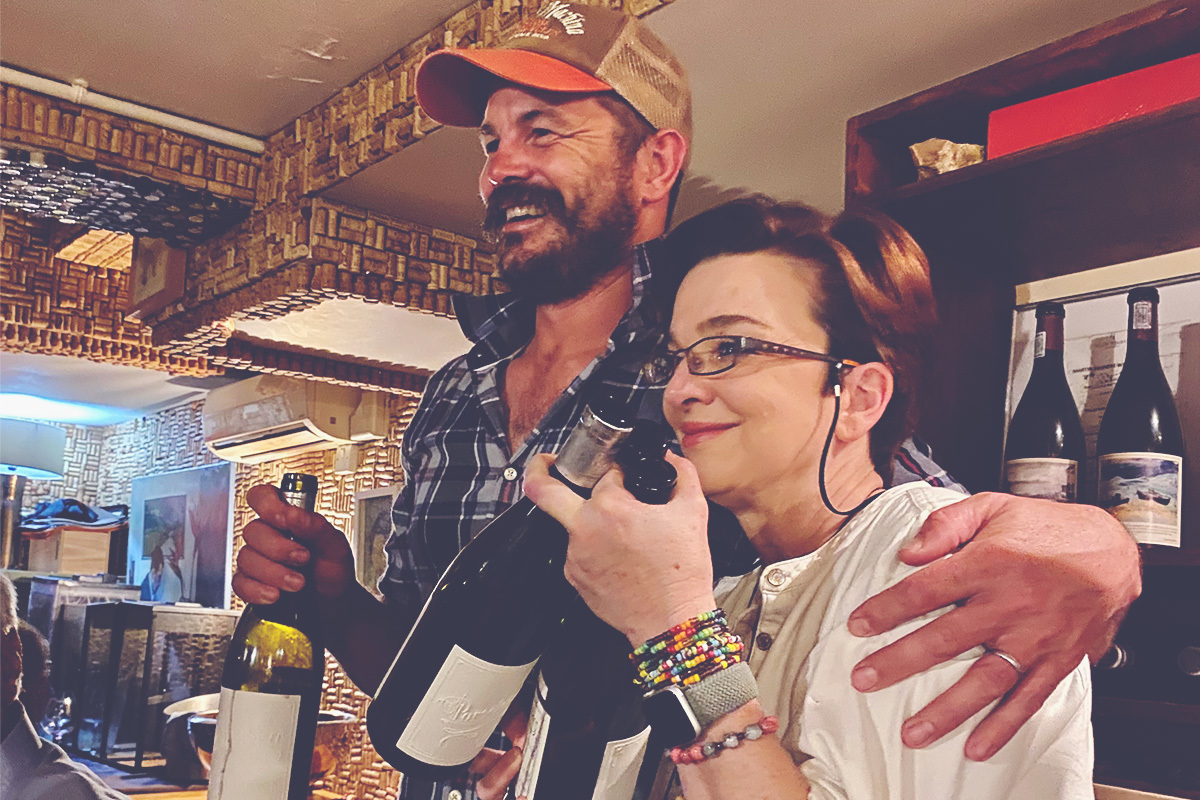 Callie Louw of Porseleinberg with Neleen Strauss, owner of High Timber.
Callie Louw is one of the original "Swartland Revolution" producers. To find out more about these South African fine wine revolutionaries you can read our full blog here.

Porseleinberg only produce a single wine – the Syrah. It is grown in the South of the Kaseelberg in the Swartland atop windy, wild and brutally exposed hilltops with extremely rocky blue schist soils.
Events at Bordeaux Index
Has our event with Porseleinberg piqued your interest? We hold multiple events throughout the year with a range of wonderful and exciting producers. Many of our events are exclusive to Bordeaux Index. Be the first to hear about our upcoming events by signing up to our emails where you'll receive invitations to our latest events, as well as access to brand new releases and top offers, curated by the experts in the Bordeaux Index team.
Sign up here.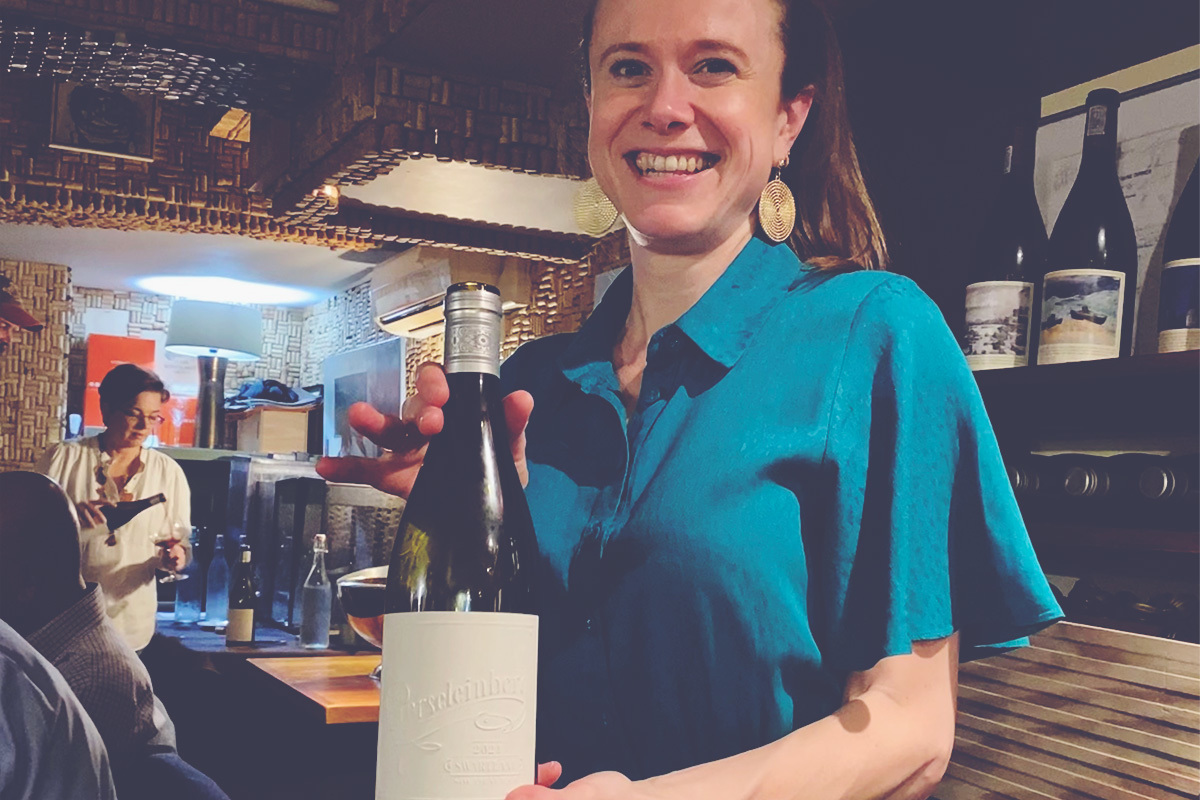 Senior Fine Wine Buyer Victoria at our Porseleinberg event.



Cape Winemakers Guild Auction 2023
On the 6th and 7th of October, the 39th Cape Winemakers Guild Auction was held. Bordeaux Index participated for the first time and emerged as the single largest buyer worldwide, emphasising our rapidly growing prominence in the South African fine wine market. Our purchases contributed more than 10% of the total auction value in what was a record-breaking year for the CWG.
This year's auction's success underscores the rising recognition and demand for South African wine across the globe. Victoria Mason, Senior Fine Wine Buyer commented: "By bidding at the Cape Winemaker's Guild Auction this year, for the very first time, and enthusing our clients about the incredible quality of these wines, we are showing that Bordeaux Index believes in, and fully supports, South African fine wine and its future potential."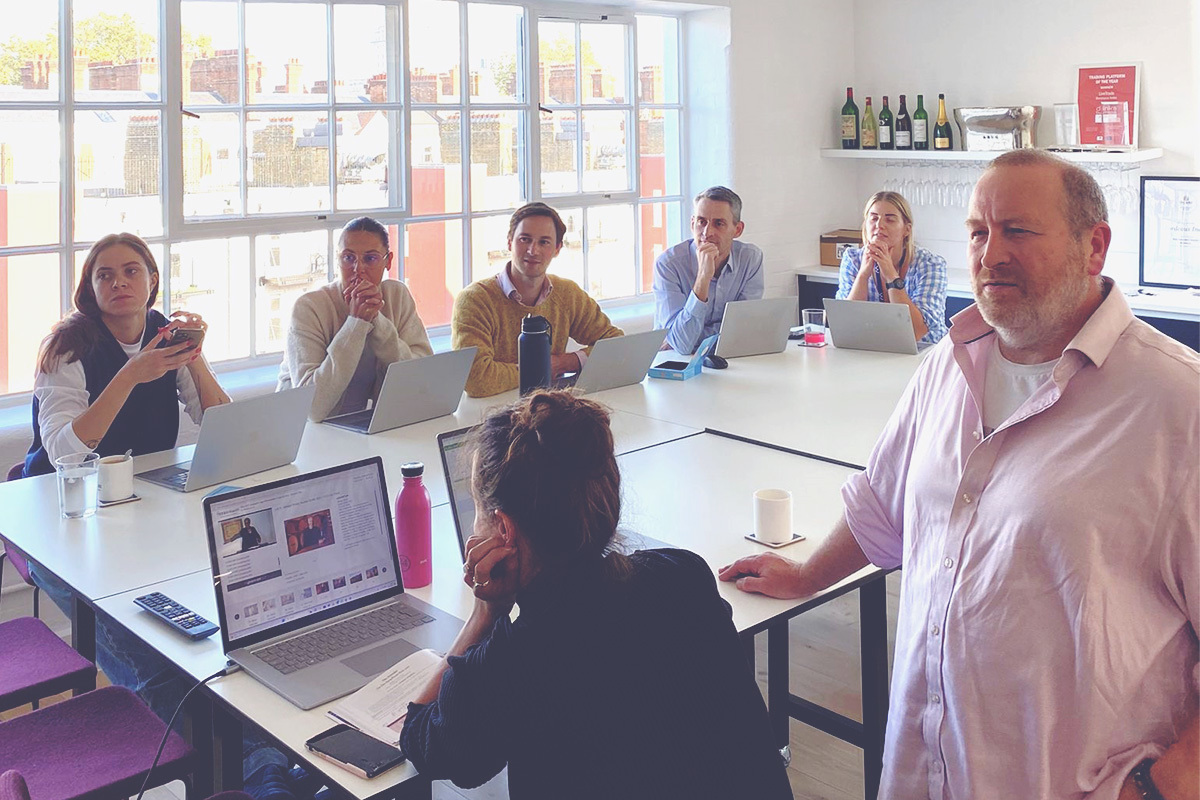 The buying team taking part in the auction in our London offices.
The wines on auction at the Cape Winemakers Guild are incredibly unique due to their tiny production and their outstanding quality which makes us very excited to be able to offer them to our clients.
The Cape Winemakers Guild was founded in 1982 at a time when the South African wine industry was focused primarily on quantity. The establishment of the CWG was something of a revolutionary moment – with leading winemakers coming together to put quality in the spotlight. In the forty-one years since then, the South African wine industry has undergone an incredible transformation… Now it is one of the most exciting and dynamic wine-growing countries in the world, and the calibre of the Cape Winemakers Guild members is extraordinary.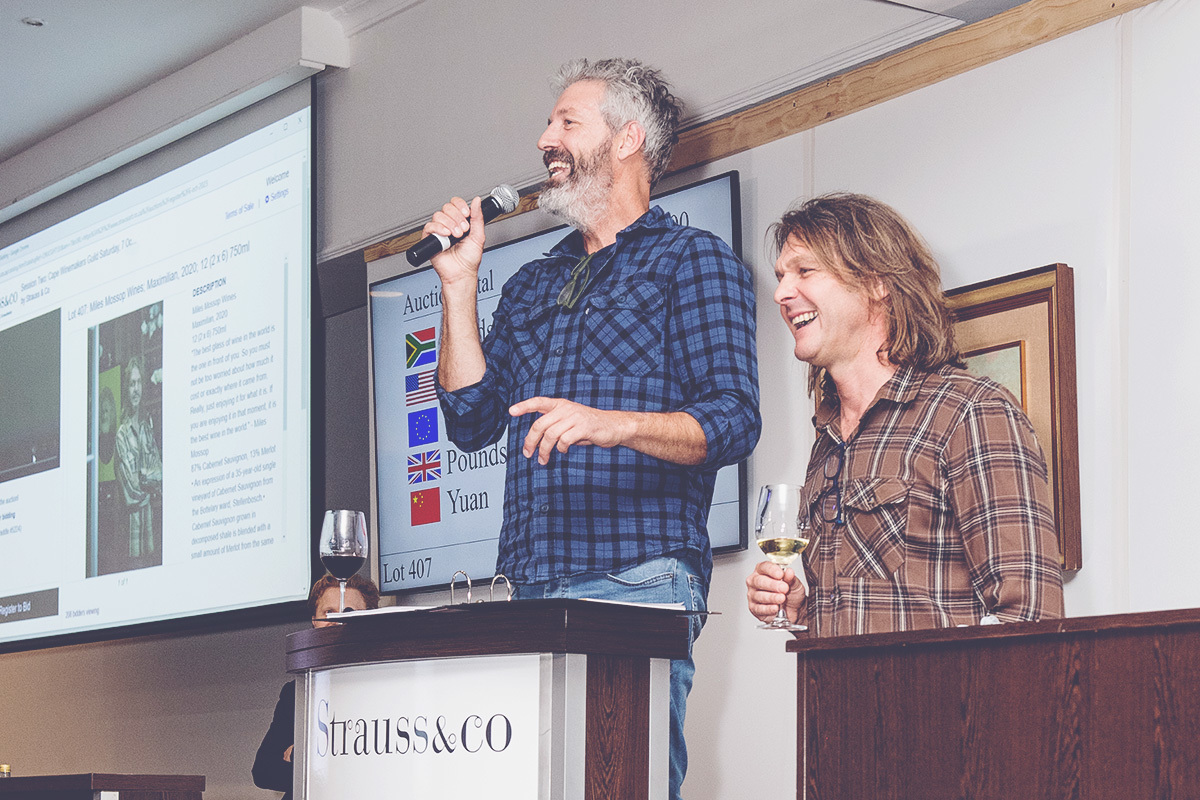 Duncan Savage auctions Miles Mossop's wine at the Cape Winemakers Guild Auction.



Get in touch with our sales team to register your interest in South African fine wine: [email protected]




Keep up to date with our latest releases over on our Instagram: @bordeaux_index