The Dream Christmas Wine Line Up
Amanda Sutcliffe
4 January 2021
Bordeaux Index Private Sales team member, Amanda Sutcliffe has shared the phenomenal array of wines she and her family enjoyed over Christmas. From world class Burgundy's to highly sought after Bordeaux, Amanda delves into the detail of these exquisite wines.


It just goes to show how a large format bottle can help extend a wine's longevity.
Ordinarily the 1993 vintage would have dropped off substantially by now and any fruit would probably be rather tertiary. Indeed, the Wine Advocate's drinking window for this wine is up to 2013. However, the double magnum we opened at the end of last year was nothing short of downright delicious. Although the nose was led by sous bois and saddle leather (a gorgeous example of mature Cabernet Franc) with the fruit taking a back seat, the palate had plenty of both red and black fruits going on to ignite the senses. Redcurrants, raspberries, black cherries and a hint of kirsch, I also detected some subtle prune notes which only added to the moreishness of the wine rather than tip it towards the overly tertiary. Pencil lead nuances and a hint of cured meat added to the complexity, and the finish went on and on. It may be time to drink up any bottles of this, but the large formats will serve you well far longer than their recommended drinking windows suggest. It just goes to show what a great winemaker can produce in a so-called "off-vintage".


2011 Rousseau, Gevrey Chambertin
Neal Martin has dubbed this "easy drinking Rousseau" – and although this seems like an absurd observation for a stunning wine from a producer that can hardly be bettered, it is irrefutable that this is extremely easy drinking – a little too easy considering the number of bottles we went through with canapes before even sitting down for the starter!
That said, the 2011 Gevrey Chambertin's impeccable pedigree shone through easily with layers of glace cherries and wild strawberry, notes of mocha and subtle chocolate shavings, and a hint of savoury herbs and spices. It is beautifully structured with fine silky tannins and a long finish.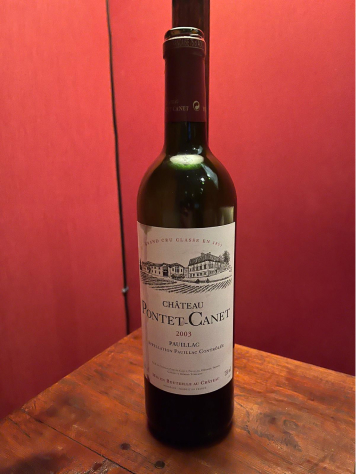 I was surprised how young this tasted still at 17 years of age. Full bodied, deep purple in colour, it perhaps needed an extra couple of hours in the decanter to stretch its legs but this beautiful Pauillac has character in spades.
A rich fruit core hints at the heat of the vintage, but the delectable rounded tannins and elegant structure point towards the excellence of the terroir and winemaking from this vineyard just next to Mouton Rothschild. Kirsch notes, ripe juicy blackberries and plums, sous-bois, pencil lead and roasted coffee beans all come together in this gorgeous young wine, together with a long and lip-smacking finish.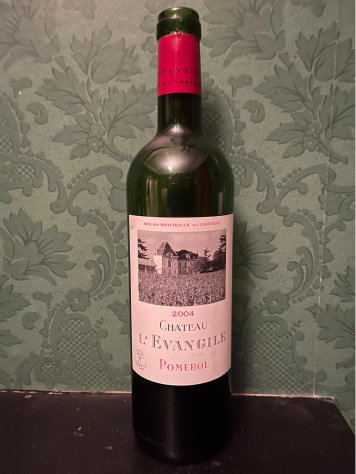 2004 l'Evangile
Although the 2004 vintage isn't coveted like the 05s, it is a source of great value if you know where to look.
L'Evangile is an excellent example of an off-vintage performing wonderfully, and of course for a fraction of the price of following and preceding years. Drinking beautifully now, this went down exceptionally well with the roast beef and roast potatoes it was served with. It has a classic Pomerol nose, plummy and opulent with a subtle smokiness to it. This all came through on the palate with ripe summer fruits alongside some savoury spices and a hint of anise. All in all, delicious, especially with food.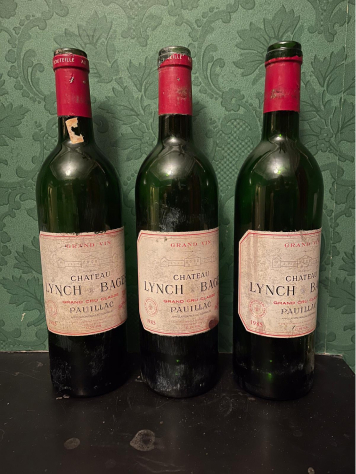 I have been fortunate enough to try the 1985 Lynch Bages on a number of occasions and have never had a bad bottle.
A few varied bottles perhaps, with some more fruit-driven than others, but they have always been delectable whether more tertiary or not. At 35 years old, this has still got plenty of fuel in the tank and is the gift that keeps on giving. Eucalyptus and a hint of menthol on the nose, black cherries and some herbal notes too soar from the glass and lure you in alongside some charming mineral nuances. The palate is beautifully smooth – the flavours don't jostle for position here, instead its profile is well-balanced and harmonious – and the tannins are still present, albeit well-worn now and fine. Rich black fruits, cedar box, saddle leather and a hint of truffle all come together with a long, long finish. Stunning.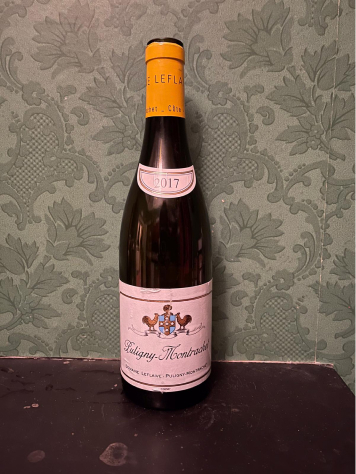 I know these white Burgundies have lots of ageing potential, especially when it's a producer like Domaine Leflaive (pre-mox irony aside), but I do enjoy a fresh Puligny that's in its initial stages as well as when age has leant them a few more layers and more developed flavours.
There's just so much vibrancy and freshness here, but it's all in balance despite its youth, there's no tartness to be had or hyped up acidity. The structure is elegant and combines the weight of the fruit – namely Mirabelle, lemons and green apples – with the beautiful minerality that the region does so well. Wet slate, crème patissiere, jasmine, and a subtle smokiness all come together in this stunning expression of village Puligny. Few do it better than Leflaive.