Wine Storage: bringing together professional storage and home cellar solutions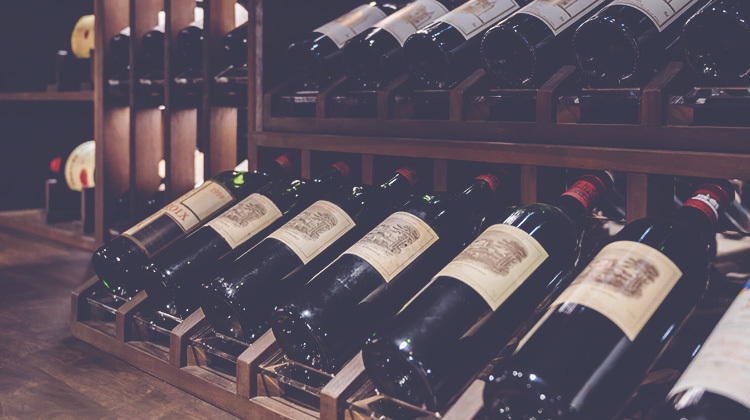 Bordeaux Index
27 June 2022
Whether you're looking to commission a sleek above ground wine space in your home, or are seeking a best-in-class storage facility for your prized wine collection, our 'how to' guide to cellaring has got it covered.
While wine cellars traditionally evoke images of dark, dank subterranean spaces full of cobwebs and cubbyholes, with advances in storage technology, contemporary cellars are being built in all sorts of weird and wonderful places, and have become snazzy showrooms for people's prized collections.
The pandemic led to a boom in cellar commissions, as people sought to turn their homes into entertainment spaces while restaurants remained shuttered. "We've seen a large increase in commissions over the past two to three years. With everyone working from home at the start of the pandemic, people were looking to improve areas of their home. Also, with traditional investments during the pandemic being volatile, many investors have used funds to make improvements to their properties, and many of these include wine cellars," says Ben Austin, a sales director at wine storage specialist Tanglewood, who has seen a widening of interest in bespoke cellar solutions since the pandemic took hold.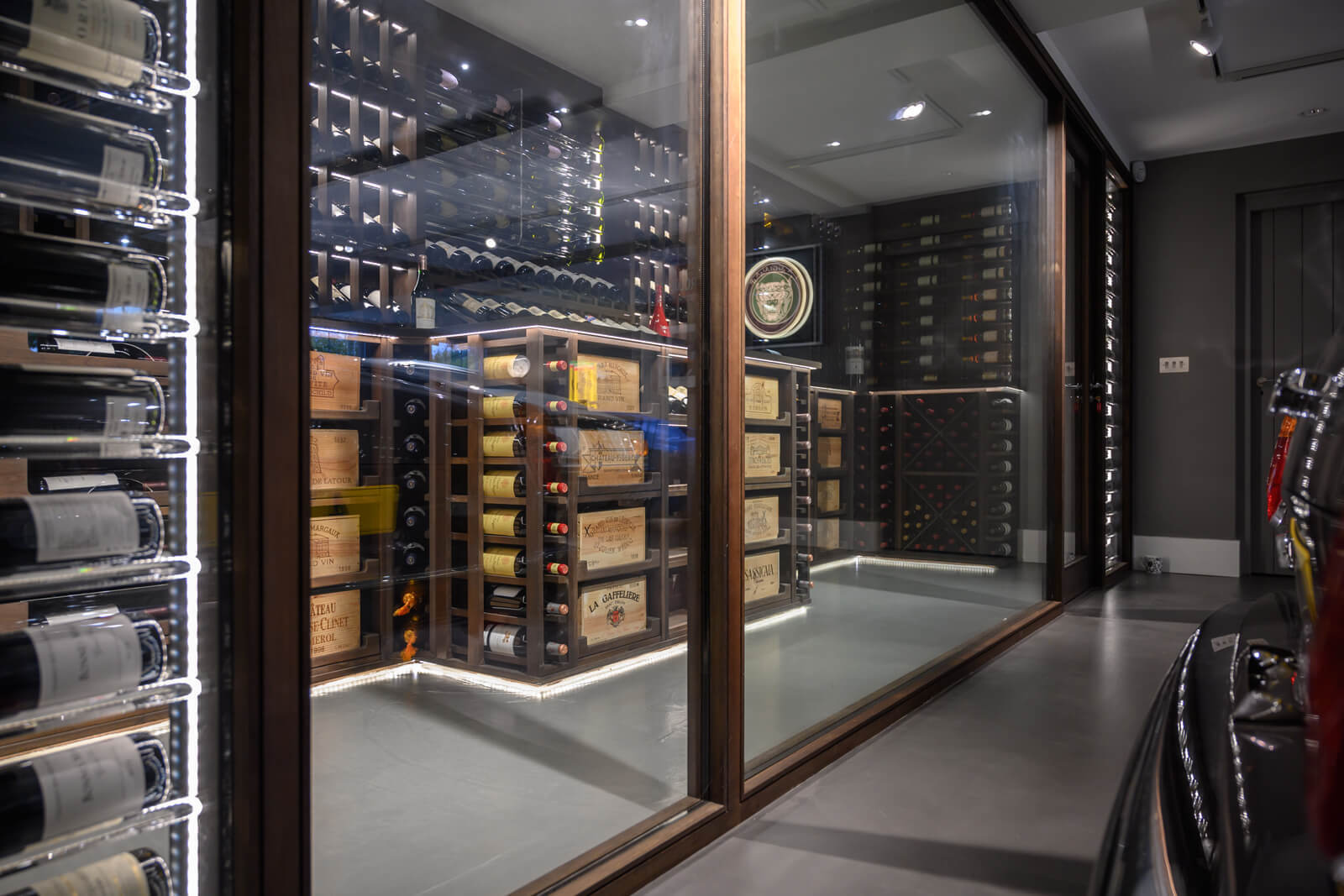 "Our traditional demographic has been 55+, male, and high net worth, but in recent years there has certainly been a vast drop in the average age of our clients, and at least a 25% increase in female clients. The South East of England is still our key area, but we're increasingly receiving commissions from the North West. We also work a lot throughout Europe, the US and certain Asian markets," he says. Creating the perfect storage environment for your beloved bottles is paramount if you want to keep them in pristine condition. Everything from lighting and humidity to air quality needs to be taken into account.


Trending above-ground wine spaces
Austin has noticed a growing trend for above ground wine spaces, which are fast replacing subterranean cellars in contemporary homes, becoming conversation-starting showpieces in their own right, like a walk-in wardrobe.
"In terms of where to install your new cellar, many areas are suitable for a wine space due to advancements in glazing and temperature control. In fact, we are now doing far more above ground wine spaces than underground. With the requirements for the wine storage spaces to be design-led, having them in areas such as understairs locations creates focal points within the property," says Austin. "Another element to consider is what the client is looking to store within the space. Storing a huge amount of large format bottles such as magnums and Jeroboams will reduce the capacity of the space, but won't reduce the cost of the project, so it's good to have a mix of formats. However, these spaces are bespoke, so if the client requirement is a room of magnums, then we'll do it."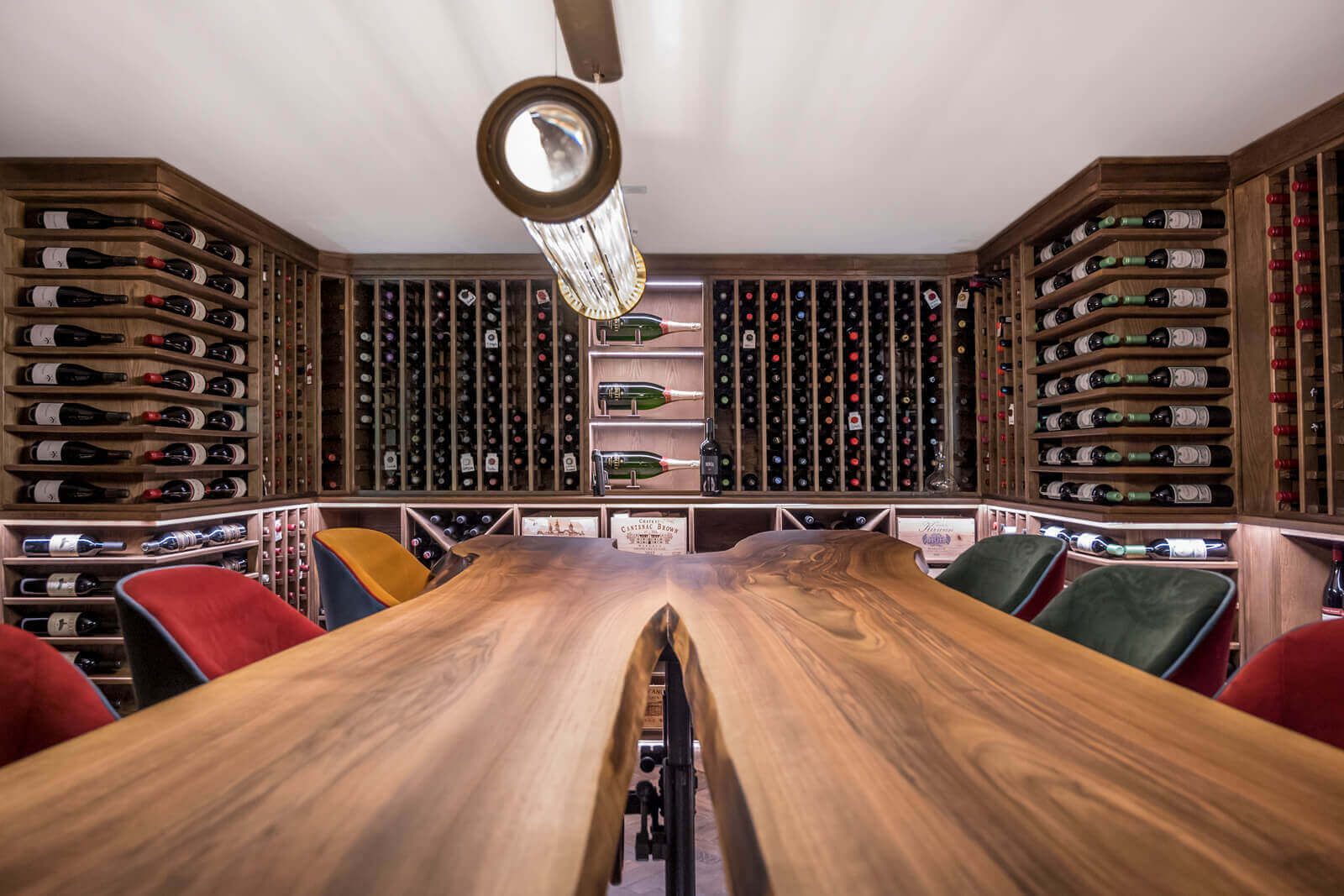 Tanglewood
Tanglewood's services are in high demand – while it isn't able to disclose names, the firm has designed cutting-edge cellars and wine spaces for royalty, financiers, celebrities and a large number of high-end restaurants and hotels around the world.
Among its more 'out there' commissions was a three storey, cylindrical cellar with a robotic arm to collect the bottles. "That came in just shy of £2.5m – sadly, it was over budget," says Austin, adding, "One person's ostentatious is another's perfection. Some people mainly care about storage conditions while others care a lot about the prominent visibility of the wines."
Some wine collectors are fortunate enough to have natural ("passive") cellars at home – usually in country houses in a UK context – and these have particular benefit in having no requirement for active temperature management and the conditions fluctuating only gently across the year, usually due to thick walls and being underground. But for those not in such a position, the choice of "active" cellars to augment properties has never been greater or led to more exciting results.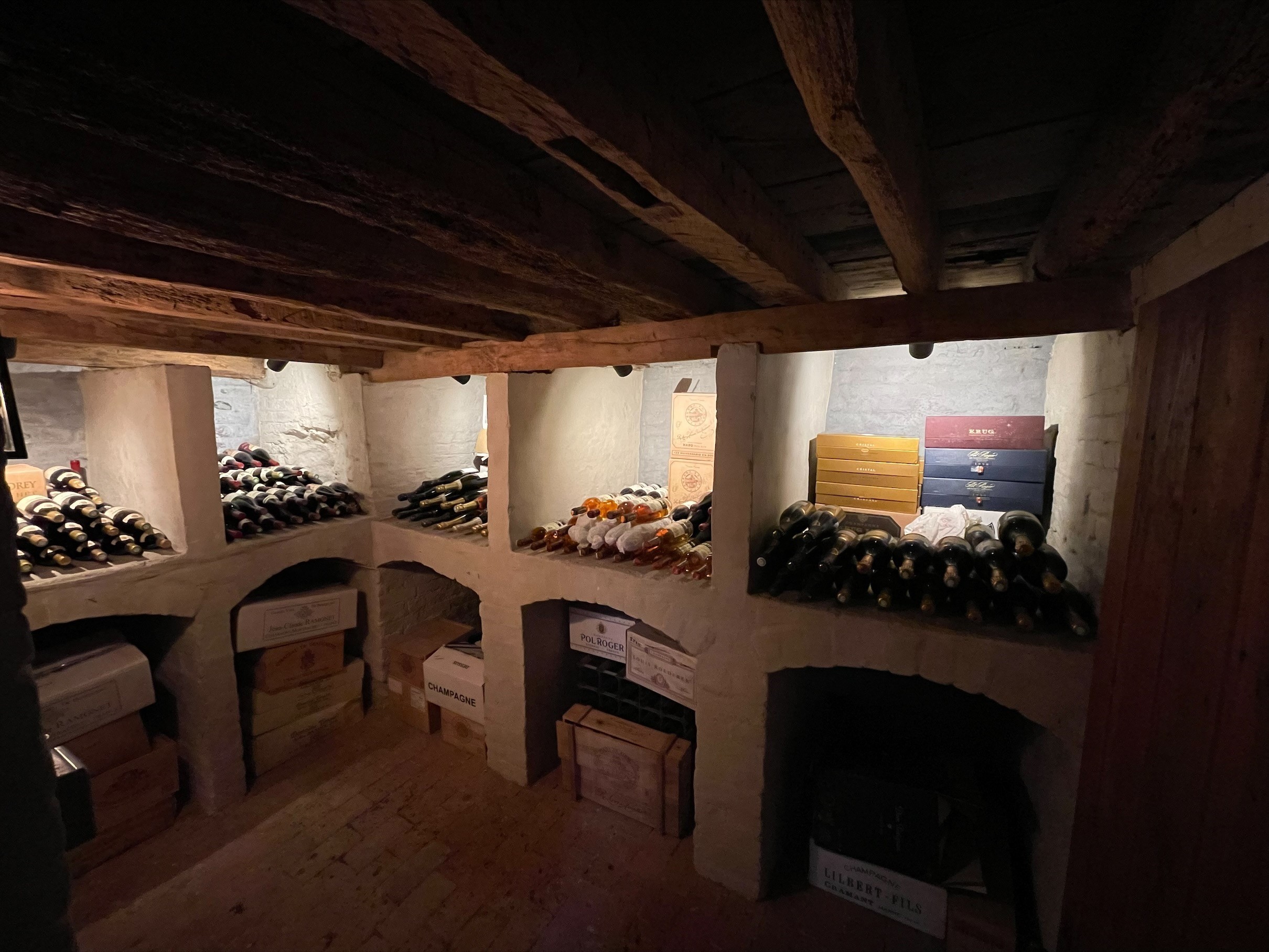 The benefits of storing wine professionally
However, while storing wine in home cellars is convenient and can make a fine showpiece, the reality of fine wine – especially nowadays - is that values are high and wine has superior resale potential (and economics as VAT will not have been paid) when it is stored professionally. Wine is usually therefore only moved to home cellars only once collectors have made the decision to drink the wine over the near to medium term.
Thankfully the UK has carved out a reputation not just as the global centre of fine wine trading, but also as the premier fine wine storage location. The magic combination of a cool climate, centuries of wine-trading nous and a number of nifty repurposed military type facilities has led to a majority of top wine collectors choosing to store their precious drops in bonded warehouses on British soil. Indeed, according to Jancis Robinson MW, the late Baroness Philippine de Rothschild believed that bottles of Château Mouton Rothschild stored in the UK tasted better than those stored in Bordeaux.
For those seeking a safe space to store their wine collections in optimal conditions, leading specialist Octavian is perfectly placed to help. Founded in 1989 by Nigel Jagger, Octavian's 30-acres of honeycomb tunnels at Corsham Cellars and bespoke hangers at Colerne combine to comprise the largest and most sophisticated wine storage facility in the world, with considerable investment having been ploughed into creating and maintaining perfect storage conditions.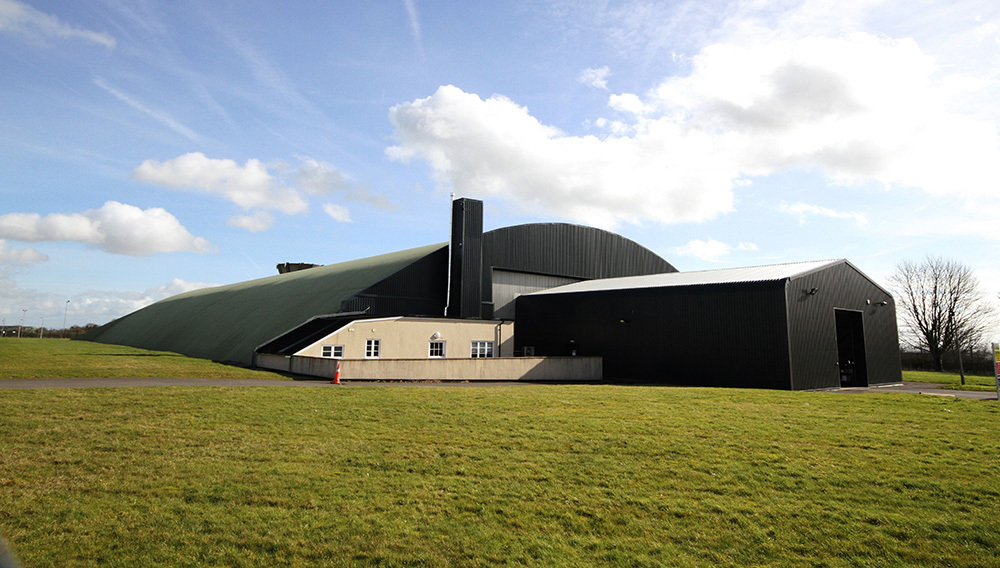 In professional storage, "investment grade" fine wines need to be kept in closely controlled conditions in order to keep the labels and the liquid inside the bottle pristine, so that they hold their value.


The importance of the perfect temperature and humidity
Keeping wine at the perfect temperature is vital. This is not just a case of wine not being too hot such that the rate of ageing significantly increases; rather even smaller fluctuations in temperature cause corks to expand and contract, letting air into the bottle and damaging the wine.
Closely monitored by internal and external sensors, wines at Octavian are kept at a constant temperature between 13-14 degrees. "Your fine wine doesn't just need time to mature. It needs the right temperature, too. Wine is a living thing that needs to mature slowly to achieve greater complexity," says a spokesperson for Octavian.
It's not only the temperature of the air that's important – the quality of the air also has a bearing on storage conditions. Stagnant air and poor ventilation can have a negative impact on wine, as can strong or musty smells, which can penetrate corks and affect a wine's flavour, which is why wine should never be stored near pungent cheese, for example.
Maintaining the correct level of humidity – an average of 75-80% – is essential for fine wine storage in order not to lose wine through evaporation, but it's difficult to achieve.
Corks need to be kept moist to prevent wine gradually escaping from the bottle, but labels don't like moisture. Octavian's precisely engineered systems constantly monitor humidity levels, introducing dry air from outside when necessary.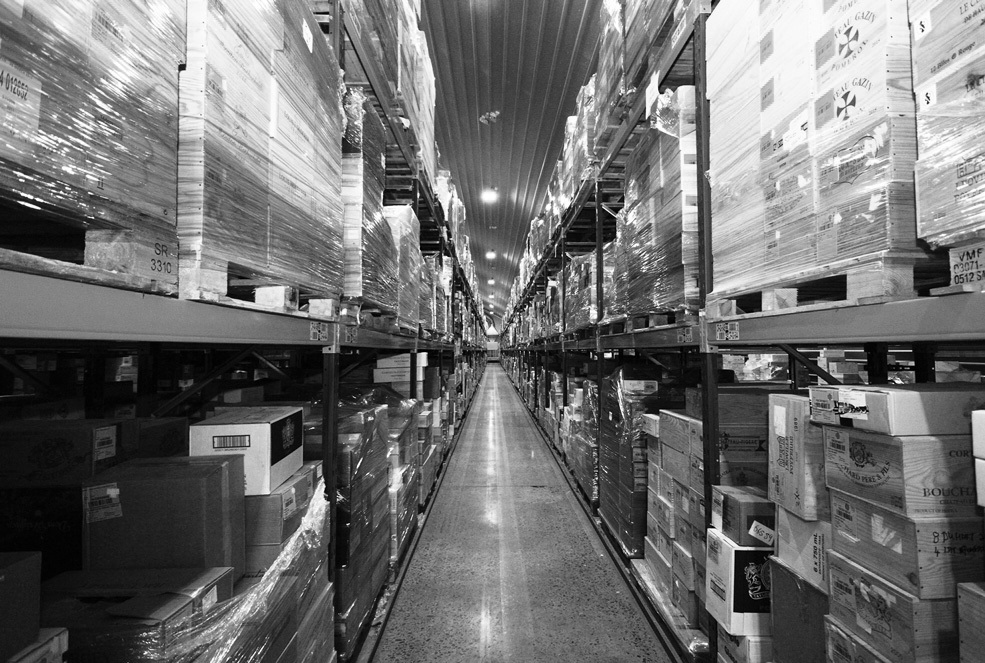 If needed, the humidity can be increased through a system of ceiling-based water nozzles, which dissipate the mist before it reaches the bottles. Octavian note that "We have left no stone unturned when it comes to finding and installing the latest technology. This is essential in order for us to monitor even the most minute details and boost the quality and value of your fine wines."
Like gremlins, fine wines are sensitive to bright lights and need to be kept in dark or in dimly lit spaces, as UV penetration speeds up a wine's maturation. Octavian's comprehensive LED lighting system minimises the amount of light that reaches the bottles. Its lights operate on sensors, meaning bottles spend the majority of their time in the safety of the dark.


Fine wine's answer to Fort Knox
With patrolling security guards, 24-hour CCTV cameras and the same motion-sensor beams used to protect bank vaults, the fenced off Octavian site is also fine wine's answer to Fort Knox, though the wine is regardless insured at market replacement value for full confidence.
Bordeaux Index have one of the largest sets of client reserves in Octavian and is based at the Colerne site, as the company prefers the more modern facility and full ability to fine-tune the conditions. Bordeaux Index has its own team at the facility working to its exacting specification: checking every case in and out and inspecting the wine with great care and expertise along the way, giving customers the reassurance that their valuable wines are in safe hands.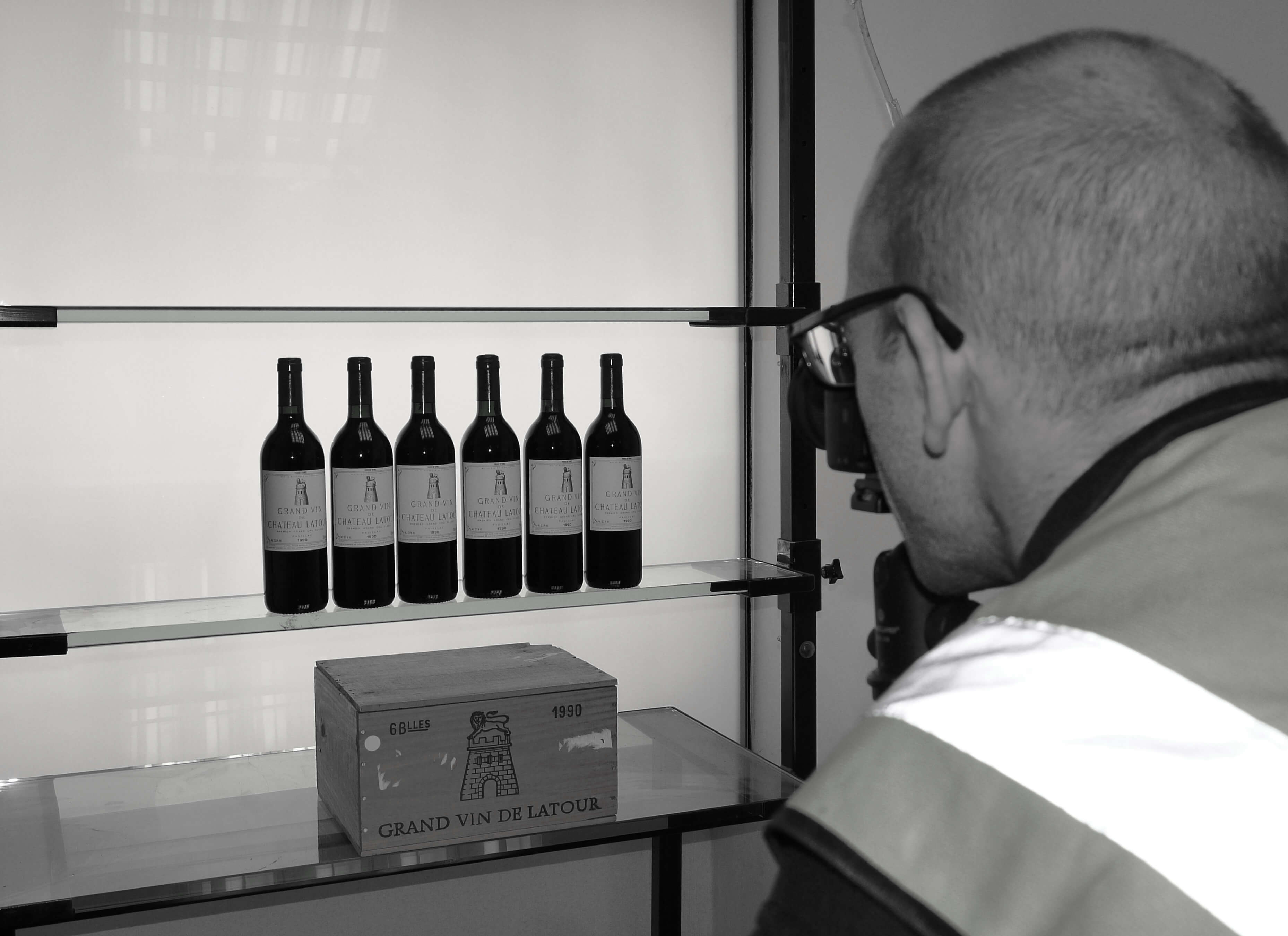 Bordeaux Index's storage at Octavian gives clients the ability to access best-in-class professional storage for the life of wines and spirits purchased from the company or indeed anywhere else. Even beyond the excellent conditions and service, there is a further benefit in the ability to trade wine from the facility on Bordeaux Index's market-leading LiveTrade platform without any further logistics or admin required. It is not surprising that in recent years it has seen a large inflow of client wine and spirits from other storage merchants and providers, something it expects to continue and indeed gather pace.


Giving you peace of mind
And of course, when the wine is ready to drink, Bordeaux Index can deliver to clients' home cellars across the globe. The confidence of the wine arriving from Octavian to home cellars in pristine condition drives great peace-of-mind, giving the bottles the greatest chance of being able to be enjoyed at their absolute peak.