A Day in the Life of Gillian Macdonald, Head of Analytics & Whisky Creation at Glenmorangie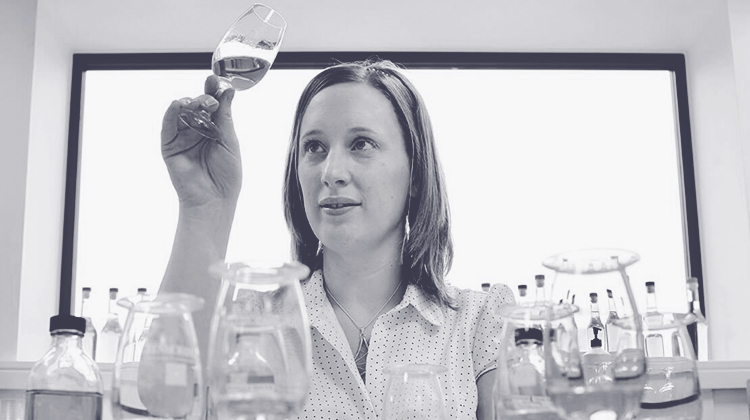 Gillian Macdonald
4 January 2022
My alarm goes off at…
My alarm is mostly my four-year-old daughter! I always set an alarm, but I rarely get to it. I am mum first and foremost, I have two children, Rhys who is seven and Megan who is four. First thing in the morning my time is spent with them and trying to get them ready to get out of the house to school and nursery!


My commute is….
We now have a hybrid of working from home and going into the office a few days a week. On the days I head into the office, I drive to Edinburgh or Livingston, depending on my plan for the day. The Whisky Creation Team are based in the head office, which is in Edinburgh and the bottling plant is in Livingston.


I'm responsible for ….
I sit in the team who oversee the quality and sensory aspects of the spirit from start to finish. From sourcing of the raw ingredients, nosing the newly distilled spirit every week, cask selection for filling and for final recipe selection for core and limited releases. We nose and taste every batch of Glenmorangie to ensure it is exactly as we want it.


My typical day…
It is very untypical! If I am in the office, then I spend most of my time in the sensory lab. Working from home consists of computer days, mundane emails and spreadsheets! Days in the office are mostly sensorial work, I usually take in large boxes of samples and we taste them as a team. We have a sensory lab at both sites. Bill, myself and others in the team spend all day in the lab working on a variety of projects for future products. Sometimes we are working on polishing a prototype sample, sometimes we are tasting the final recipe and writing tasting notes. We work really closely with the marketing department, describing to them how we have made the whisky and all the flavours and their origins. This helps them with ideas on what to call the whisky and how to market the end product. When I am at the bottling plant, my main role is sampling and quality control. We sample the tanker, receipt vat and bottling vat samples. Ensuring any whisky that is sent out to market is exactly how we want it.


My most memorable moment…
I joined in 2012 and when you first join, everything is memorable! One of the first products I was working on was called Ealanta, I worked on it with Bill, and it was just 'wow', it went on to be the world whisky of the year! So that was amazing. I think one of the other memorable moments I have had was when samples of new make spirit that had been up in the international space station came back down to earth and we had to do an assessment on the spirit. Now that was cool, a real once in a lifetime and unique experience.
What I am most proud of….
Professionally, doing your level best, keeping a high standard and being inquisitive. When we developed the yeast with Lallemand, that was a proud moment, it was unusual and different and had never been done before. I think also being part of the whisky industry, it is such a fun, inviting and all-encompassing industry, people love our product, and that makes me very proud.
What would your Plan B have been?
I am a bit of a pyromaniac, I probably would have tried to do something with fireworks. Maybe a Pyrotechnician! I think the other thing I would have loved to do would be something on the radio, my family are big cricket fans, I grew up listening to test match special and the radio was always on so I have had a real fascination with it, so that could have been plan B.