A Day in the Life of Jeff Stewart, Winemaker at Hartford Court
Jeff Stewart
3 August 2021
Founded by Don and Jennifer Hartford in 1994 Hartford Court is now recognised as one of the best producers in Sonoma and their Russian River Pinot Noir, Hartford Court 2018 is in our prestigious Merchant's Collection. Born and raised in South Lake Tahoe, California, their head winemaker Jeff Stewart learned his skills in the Napa Valley, we chatted to Jeff and delved into the detail of the winemaking process at Hartford Court. Find out what his typical day looks like...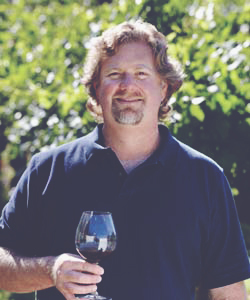 My alarm goes off at…

I wake up early – no alarm needed. I'm usually out of the house by 6:30 am and either into a vineyard or to the winery to begin the day. Good coffee is critical to get the day going. The early hours of the day are always the most productive for me!
My commute is….
I have a very easy 12 minute commute from a little town called Sebastopol to an even smaller town called Forestville, where the winery is located. No freeways, just vineyards and apple orchards on my route. The short trip allows a little time to appreciate what a beautiful place we live in each day!
I'm responsible for ….
My position as General Manager and Director of Winemaking means almost everything at the winery falls onto my desk at some point. I have teams in Winemaking, Hospitality and Sales at the winery that ultimately make everything happen for us, but I love the fact that I get to be part of all parts of our business.
My typical day…
All my days are different (which is one of the best parts of my job!) But my favourite days are during harvest when everything is happening to allow us to produce another vintage of wines.
My most memorable moment…
There are too many for me to pick just one most memorable moment! But when you taste a fermenting wine in barrels or a tank and you see the glimmer of what that grape and juice are going to give you as wine someday – that's pretty special.
What I am most proud of….
My kids!
What would your Plan B have been?
I didn't have one! But I probably would have ended up as a ski bum in a mountain town somewhere.