En Primeur Releases: 27 May 2021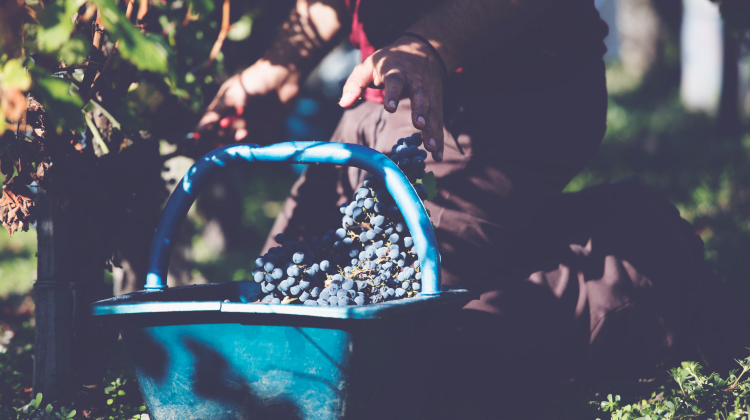 A long-standing Bordeaux Index favourite is the delicious Chateau Cantemerle, which has been released today at GBP 218. It remains one of the most obvious wines to buy every year, and in 2020 they have captured the pleasantly austere, classical style for which this estate has become so well known and well loved – as attested to by the Oracle on Bordeaux classicism, Michael Schuster:
"A great success, and likely to be great value. What a wine on which to finish a career for Philippe Dambrine!" Michael Schuster
Cantemerle is considered by many to be the 'Gateway to the Medoc'. Given its astonishing consistency and quality/value ratio it was probably the gateway to Bordeaux for many of us – and if they keep this standard up, it will continue to be for many decades.
Located on the left bank of Bordeaux, this magnificent Grand Cru Classé of Haut-Médoc (yes, a classed growth for under £20 per bottle IB!) testifies to a rich wine history with origins dating back to the 12th century. The 91 hectares of 30 years vines are planted in silicio-gravelly soil, giving the wine a beautiful dark colour with a lot of richness and concentration.
This timeless wine will give pleasure in its young age or can be kept over the years to become even more refined. A sure bet, given its great price. Isn't this what Bordeaux En Primeur is all about...?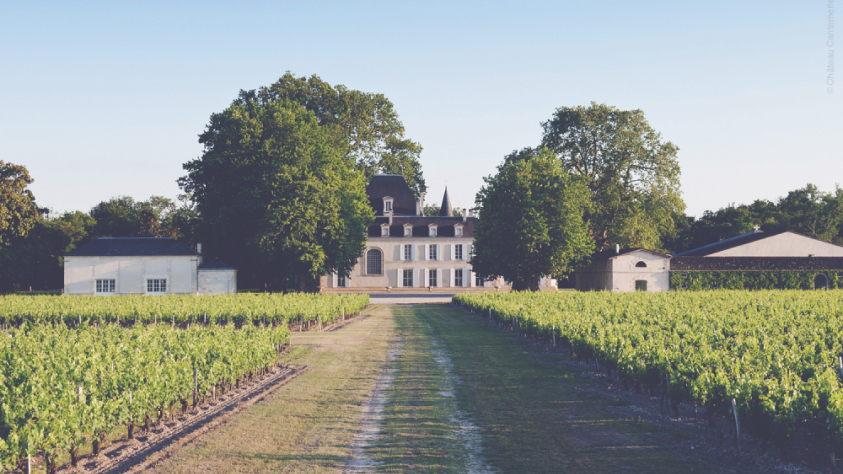 Cantemerle 2020 tasting notes and prices
93-94pts James Suckling "Lots or richness and fruit for this winery, showing blackberry, blackcurrant and dark-chocolate character. It's full and layered. Well done."
93pts Jane Anson, Decanter "This has the tight tannins of the vintage with damson and an edge of bitter dark chocolate, but it is a success all the same - confident, succulent, elegant and classic. Philippe Dambrine retires as director of the estate as of this vintage, replaced by Laure Canu from Château Angélus. A yield of 45hl/ha, 40% new oak, 6% Petit Verdot completes the blend."
16+/20pts JH, Jancisrobinson.com "Dark purple crimson with black core. Distinctive aroma that brings together not just cassis and damson but also the more lifted scent of Cab Franc and Petit Verdot. Gently leafy (not unripe) and with a light floral note like peony. Really pretty. On the palate, darker fruited but also with a marked dark-chocolate-like sweetness. Smooth, chewy tannins. Lots of flavour and a fruit and oak sweetness on the finish (though of course it is as dry wine), as well as the more savoury side from the dry tannins. Well integrated even now."
91-93pts Michael Schuster, WOFW "A red-fruit fresh, vivid, and minerally nose; elegantly balanced medium-full wine, lively, very finely tannic, a perfectly proportioned Médoc; sweetly red- and black-fruit ripe, clear in mineral aromas, with tannins so silky as to be almost imperceptible; a lovely, rich yet restained classic style, packed with flavor, long, graceful, effortless, refreshing, and with gorgeous black-fruit sweet persistence. You sense the richness conveyed by the now old vines, planted in the early 1980s when the property was the first to be purchased by an insurance company. A great success, and likely to be great value. What a wine on which to finish a career for Philippe Dambrine, director since those early days!"
GBP 218 per case/12 IB
Other formats are available:
Halves – GBP 238 per case/24 IB
Magnums – GBP 228 per case/6 IB
Double magnums – GBP 308 per case/3 IB
Imperials – GBP 190 each IB
It's no secret that we have long been admirers of the wines of Denis Durantou, the legendary, mercurial winemaker who so tragically passed away in early 2020. Since then, the Durantou estates led by the great Pomerol L'Eglise Clinet have been managed by his daughters Noemie and Constance alongside long-standing cellarmaster Olivier Gautrat, with the 2020s being the first wines made completely under their control. As daunting as this sounds, the sisters were full of a heady mix of fear, joy, excitement, nostalgia and anticipation as we tasted the range with them via Zoom – but they need not have worried: the 2020s maintain the exceptional run of quality from 2010-today. These magical 'satellite' estates spread across the Right Bank display the results of hard work and well-chosen terroirs and at the price, they are absolute must-haves.
We are delighted to offer our two favourites from this beautiful collection of wines, of which Noemie and Constance (and no doubt their late father) can be rightly proud.

"One of the best I have had for a while." James Suckling
GBP 138 per case/12 bottles
GBP 148 per case/6 magnums
GBP 81 per double magnum
Saintem, traditionally know as Saintayme, is the Durantou's St Emilion Grand Cru, produced from 100% Merlot. It has the capacity to age, as a recent parcel of 2000 showed so effortlessly. This is a supple, but incredibly pure wine with superb structure – one with long term potential.
94-95pts James Suckling "A gorgeous red with so much black fruit and salty, mineral character. It's medium-to full-bodied with creamy, polished tannins and a long finish. The precision and fine texture is impressive. One of the best I have had for a while."
91-93pts Jeb Dunnuck "Another gem from Denis Durantou, the 2020 Saintayme should be snatched up by savvy readers, as it's a year-in, year-out value, and in a vintage where Merlot excelled, it's a real standout. Black cherries, mulberries, camphor, chocolate, and subtle oak notes all emerge from the glass, and it's medium to full-bodied, balanced, and has a great mix of richness and freshness. Drink bottles over the coming 10-12 years."
92pts Jane Anson, Decanter "Deep crimson colour, plenty of deep bilberry fruits, firm tannins and good tension; a lot to like about this wine. Closes in on the finish, pretty serious in feel overall, muscular, but has the deft kick upwards that you find in many limestone-led wines in the vintage. The first year with Constance and Noemie Durantou at the helm, having taken over from their late father Denis"

"serious for now but with plenty to give" Jane Anson, Decanter
GBP 181 per case/12 bottles
GBP 191 per case/6 magnums
GBP 95 per double magnum
Montlandrie is a beautiful hillside estate of 9 hectares in the Castillon Cotes de Bordeaux region, famed for the ancient stone tower in its centre. A truly grown-up wine with a real backbone for ageing at an excellent price.
92-94pts LPB, robertparker.com "The 2020 Montlandrie is a blend of 75% Merlot, 20% Cabernet Franc and 5% Cabernet Sauvignon. The Merlot was picked between the 18th and the 22nd of September, and the Cabernet Franc and Sauvignon were picked from the 23rd to the 25th of September. It has an alcohol of 14.5% and is aging in French oak barrels, 40% new. Deep garnet-purple colored, it bursts from the glass with vibrant notes of crushed blackberries, fresh, juicy black plums and mulberries, plus hints of bay leaves, cardamom, ground black pepper and black truffles. The medium to full-bodied palate possesses impressive freshness with a solid backbone of soft, rounded tannins and bags of ripe black fruits, finishing long with a peppery kick."
93pts Jane Anson, Decanter "Denis Durantou estate up on the limestone plateau of Castillon, now vinified by his daughter Noémie Durantou. Deeply coloured, ruby in colour with fleshy fruit, not giving a whole lot away right now, but this is a fairly discreet vintage in many ways. The dominant impression is of a rough linen and wet stone texture that reflects its limestone soils. Width and depth as it opens in the palate, serious for now but with plenty to give."