En Primeur Releases: 7 June 2021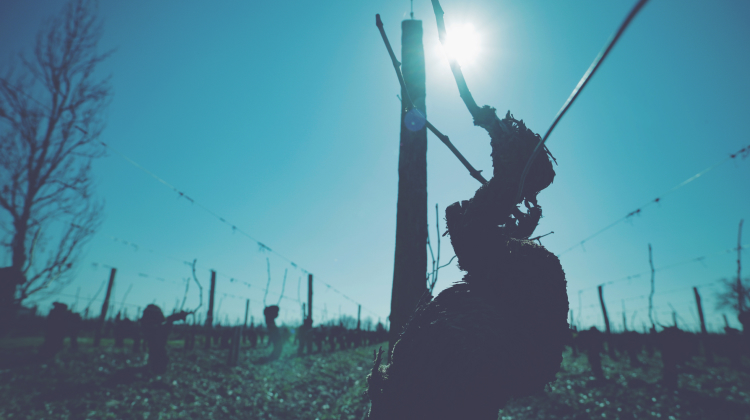 STYLISH SECOND: Alter Ego 2020 from Chateau Palmer
Chateau Palmer's second wine, its Alter Ego, is never less than a stylish crowd-pleaser that nods to the beguiling sophistication of the Grand Vin yet stands distinct. Their 2020 has been released this morning at GBP 606/12.
On its own merits Alter Ego can claim to be one of the finest wines of this enigmatic appellation. Whilst the correctly handled Cabernets were stately and elegant in 2020, it is the Merlots that are stealing many of the headlines – although as they did not ship samples around the globe, only those hardy souls who made it to (or who live in) Bordeaux have tasted the wine. The observations are extremely positive, and as one of the flagbearers for Merlot on the Left Bank, Palmer can be justly proud of the wines they have produced – under strict biodynamic rules, no less – in this less than straightforward vintage. However if there is a downside, it is a significant reduction in volume… in the region of -40%.
"Over the course of 2020, this year like no other, it was as if time had been suspended, forcing us to place some of our activities on hold. But this parenthesis also gave us an opportunity to refocus our efforts on the essentials: cultivating our vines, genuinely observing and listening to our environment, and striving to live wholly in rhythm with the life pulse of a thriving vineyard." – Thomas Duroux, Chateau Palmer
A blend of 46% fleshy Merlot, 50% succulently structured Cabernet Sauvignon and 4% perfumed Petit Verdot, the 2020 Alter Ego will be a celebration of this unique vintage (for many reasons) and most definitely deserves a place in your cellar.
Alter Ego de Palmer 2020
17+/20pts JL, jancisrobinson.com "Very much in the Alter Ego mould – lively, fruit-driven with that vineyard-fresh feel but with a little more structure than previous years. Pure and appetising but will age."
93pts Jane Anson, Decanter "Chocolate shavings and smoked coffee bean on the nose, it's a vintage where you can't get away from the tannins, but here they have sinew and juice, like the best translation of the tannins in the year. This has real purity of fruit (very low SO2 addition at Palmer), together with the gourmet touch that you want in Alter Ego. 45% of overall production. 3.73pH. Survived mildew better than in 2018 because of experience in dealing with the conditions. August 15 to 29 for the harvest. A yield of 31hl/ha."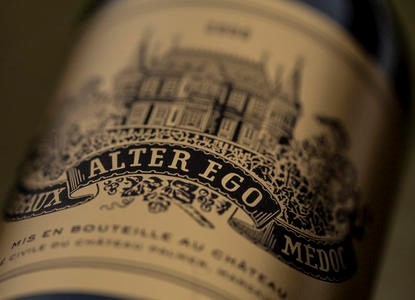 GBP 303 per case/6
Other formats are available:
Halves – GBP 318 per case/12 IB
Magnums – GBP 309 per case/3 IB
Double magnums – GBP 237 each IB
Imperials – GBP 449 each IB
Chateau Le Gay
A wine which burst onto the Bordeaux Index scene in the 2015 vintage when we sold virtually the entire UK allocation of this tiny, 1500-2000-case property, Le Gay has continued to make strides in quality. Their 2020 has been released this morning at GBP 900 and not only does it have an epic 98-99pts from James Suckling, it stands out as one of Neal Martin's highest rated Pomerols coming in just a point behind the great L'Eglise Clinet and La Conseillante – both of which are likely to be double the price if not more.
"This is a wonderful Pomerol, Le Gay fulfilling its potential as one of Pomerol's dark horses. Superb." Neal Martin
"velvety texture and seamless freshness, finishing with epic length. A hedonic powerhouse!" Lisa Perrotti-Brown
"something very special." James Suckling
This beautiful, bijou Pomerol which sits just to the north of Lafleur (and indeed which was formerly owned by the same family) was brought back to life by the late Catherine Pere-Verge and has since been run her son Henri Parente. Innovative, questioning, ambitious, but always with a strong belief in the traditions and fundamental style of Pomerol, under Parente, Le Gay has for some years been a serious favourite of ours. This new 2020 is clearly something very special.
We can also offer the chateau's 2nd wine, Le Manoir de Gay at GBP 258/12 – always one of the best value Pomerols you can buy and one of the top 'deuxieme vins' of the year by all accounts: "Full-bodied with layers of chewy tannins. It's a big style for this appellation and even a little old-school, but it brings you back for more." 94-95pts James Suckling
Le Gay 2020
98-99pts James Suckling "This is a young red with great intensity and vision that starts off slowly and builds with energy and verve. It's so minerally with salty, chalky and spice undertones to the cool and vibrant, purple and subtle-fruit flavors. The tannins are wonderfully toned and polished and build on the palate to deliver something very special."
95-97pts Neal Martin, vinous "The 2020 Le Gay needs a little coaxing from the glass, but responds with blackberry, bilberry, pressed iris and subtle brine scents that gain intensity with aeration; the oak is very well integrated. The medium-bodied palate features fine, grainy tannins and beautiful, very pure black fruit tinged with licorice. Superb delineation toward the finish, which fans out with style. This is a wonderful Pomerol, Le Gay fulfilling its potential as one of Pomerol's dark horses. Superb."
94-96+pts LPB, robertparker.com "Deep purple-black colored, the 2020 Le Gay erupts from the glass with scents of molten licorice and dark chocolate, giving way to a tantalizing core of baked black cherries, prunes and blackberry preserves, plus a hint of cardamom. The full-bodied palate is rich and decadent, featuring layers of black fruits and exotic spices with a firm yet velvety texture and seamless freshness, finishing with epic length. A hedonic powerhouse!"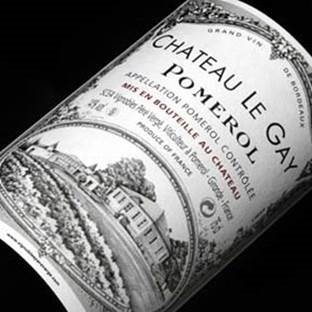 GBP 900 per case/12 IB
Other formats are available:
Halves – GBP 920 per case/24 IB
Magnums – GBP 910 per case/6 IB
Double magnums – GBP 990 per case/3 IB
Imperials – GBP 645 each IB
Tiny volumes produced... the uber-boutique La Violette 2020
Also from the owners of Chateau Le Gay, the tiny 5 acre vineyard property Chateau La Violette has been released.
Nestled between Chateaux Le Pin and Trotanoy, this small patch of clay, limestone and gravel soil is planted to 50+ year old Merlot vines and produces a wine of Burgundian-styled elegance. In 2020 they have combined this natural silkiness with layer upon layer of decadent fruit and masses of complex minerality.
"As its name suggests, the hallmark of La Violette is its striking floral character. In many ways it is a more flowery version of La Conseillante, which comes from the gravelly soils on the St.-Emilion border." – Robert Parker
La Violette's terroir is cooler than that of Le Gay, often with degree less alcohol and stylistically it speaks of perfumed elegance and restrained power. Even by Pomerol standards it is an uber-boutique property that has become something of a collector's item amongst Pomerol cognoscenti. And given its tiny production it is certainly worth buying on release if you can find it!
La Violette 2020
94-96pts LPB, robertparker.com "The 2020 La Violette has a medium to deep garnet-purple color and fragrant notes of chocolate-covered cherries, plum preserves and wild blueberries, followed by nuances of rose oil, sandalwood and ground cloves. The medium to full-bodied palate gives layer upon layer of black and blue fruit preserves, framed by silky tannins and lovely freshness, finishing with fantastic length and incredibly perfumed."
94-96pts Jeb Dunnuck "Emerging from the team at Château Le Gay, the 2020 Château La Violette is just a stunningly elegant, medium to full-bodied Pomerol that's as pure as they come, offering gorgeous notes of red, blue, and black fruits, violets, iron, and chalky minerality. It's relatively forward and supple on the palate, with moderate acidity, but the balance is spot on, it has silky tannins, and it just sings on the finish. This thrilling Pomerol is going to benefit from 2-4 years of bottle age and cruise for two decades."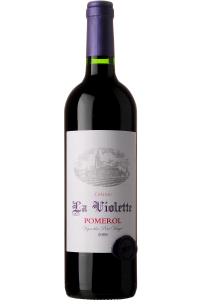 GBP 1440 per case/6 IB
Other formats are available:
Halves – GBP 1455 per case/12 IB
Magnums – GBP 1446 per case/3 IB
Double magnums – GBP 2970 per case/3 IB
Imperials – GBP 1965 each IB