En Primeur Releases: 9 June 2021
This morning two top 2020 quality/value ratio picks have been released: sister St Julien estates Saint-Pierre at GBP 462/12 and Gloria at GBP 317/12. Continually picking up excellent scores from the leading critics, these represent some of the best examples of St Julien in this vintage – and prices remain refreshingly under £40 per bottle.
"heady and unctuous, but not at all overdone. It is one of my early favorites in this vintage" Antonio Galloni
Saint-Pierre burst onto the scene following the amazing Parker reviews of 2009 and 2010, in which he awarded the estate 96 and 97 points respectively. Suddenly everyone began to take notice of this little corner of St Julien which was blessed with excellent gravel-over-clay soils and some of the oldest vines in the appellation. Perhaps as a result of their new found fame (and income from these two great, and bountiful, vintages), owners the Triaud family undertook a considerable restoration of the estate and the wines have just got better and better. 2020 is no exception with its score (94-96) in the same league as Beychevelle and Lynch Bages from Lisa Perrotti-Brown in The Wine Advocate.
"What a wonderful Gloria! This might actually surpass its sibling" Neal Martin
Gloria is a lesser-known St Julien which we at Bordeaux Index have loved for years, and which always features in the 70 or so wines that make the cut for our "Bordeaux 10 Years On" tastings. Its propitious terroirs including vines close to Beychevelle (their holdings do also include a small plot just over the border in Pauillac close to Pichon Lalande, which they are allowed to include in this wine via a special dispensation) and the addition of a brand new, state of the art winery has taken this estate to new heights. Unlike its sibling Saint-Pierre, which is a bona fide 4th Growth in the 1855 classification, Gloria did not exist when these 'gongs' were given out; indeed it took Henri Martin, the founder of the estate, many years to pull together the loose pieces of vineyard which had been scattered in ownership through years of neglect and casual sale...
A great value pair to follow over the years – highly rated and recommended.

Saint-Pierre 2020
94-96pts LPB, robertparker.com "Deep purple-black in color, the 2020 Saint-Pierre bursts with baked blackberries, stewed plums and cassis, followed by hints of dried mint, chocolate box and tapenade with a waft of pencil lead. The medium-bodied palate is elegantly styled with impressive freshness and ripe, fine-grained tannins supporting the energetic black fruits, finishing on a lingering fragrant earth note. The blend is 79% Cabernet Sauvignon, 15% Merlot and 6% Cabernet Franc, aging for around 14 months in French oak barrels, 50% new. The alcohol is 13.3%."
93-95pts Antonio Galloni, vinous "The 2020 Saint-Pierre (Saint-Julien) is shaping up to be a jewel of a wine. Inky, rich and explosive, the 2020 possesses magnificent intensity from start to finish. Crème de cassis, lavender, spice, chocolate, licorice, graphite and menthol infuse the 2020 with striking depth. The 2020 is heady and unctuous, but not at all overdone. It is one of my early favorites in this vintage, within its peer group. Tasted two times."
94-96pts Jeb Dunnuck "The 2020 Château Saint-Pierre (Saint-Julien) looks to be beautiful, with a fresher, focused, yet still powerful style that fits nicely into the vintage. Lots of black and blue fruits, crushed stone, and graphite define the nose, and it's full-bodied, with a great mid-palate, ripe yet building tannins, and a great finish. It's going to need time to integrate its oak, but the purity of fruit, quality of the tannins, and balance are all spot on. Tasted twice with consistent notes."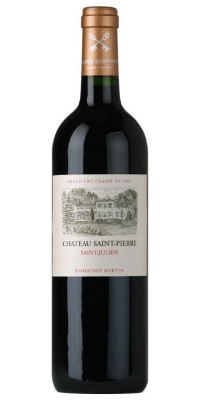 GBP 462 per 12/IB
Other formats are available:
Halves – GBP 482 per case/24 IB
Magnums – GBP 472 per case/6 IB
Double magnums – GBP 552 per case/3 IB
Imperials – GBP 353 each IB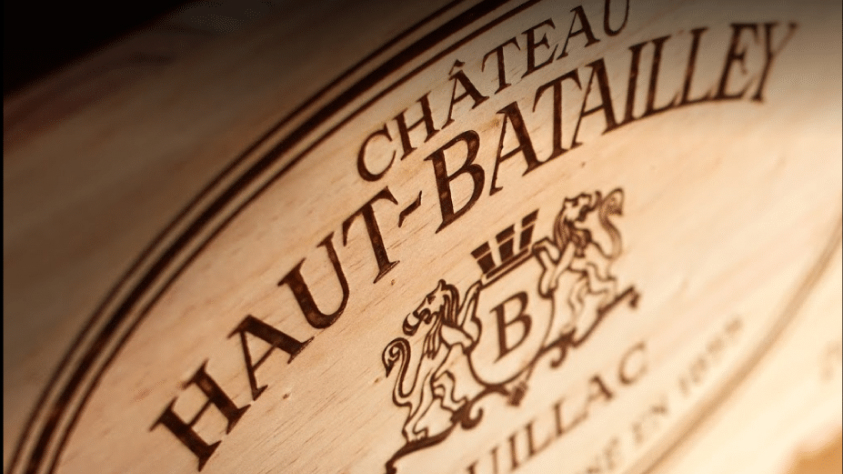 Gorgeous texture here, this has real balance" Jane Anson, Decanter
Haut Batailley is a bona fide Pauillac created as recently as 1942 when the Batailley estate was divided between two members of the Borie family. The vineyards are around a mile inland from the estuary, surrounded to the west by the vineyards owned by Latour (dedicated to Les Forts), to the east by Pichon Baron, to the north by Batailley, and to the south, over the St Julien border, by Talbot.
"they've done a wonderful job with the tannins, the purity of fruit is spot-on, and this will certainly be an impressive Pauillac" Jeb Dunnuck
Back in 2017, Haut Batailley – long one of our favourite, top-value Pauillac estates – was sold to another of our other favourite producers: Lynch Bages. Since then they have undertaken considerable investment, and through focusing on sheer quality they are moving the perception of this wine much closer to its more illustrious neighbours. Whilst Lynch Bages has become increasingly large-scaled and built for the long haul over the past decade, Haut Batailley in 2020 is a wine of tremendous harmony, balance and restraint which will be much more approachable in its youth than its venerable sibling: Neal Martin calls it a "classically sculpted and very harmonious Haut-Batailley (which) conveys superb energy".
Haut Batailley 2020
92-94pts LPB, robertparker.com "A blend of 62% Cabernet Sauvignon and 38% Merlot aging in French oak barriques, 60% new, the 2020 Haut-Batailley weighs in with 13.6% alcohol, a pH of 3.85 and an IPT of 81. Deep purple-black in color, it opens with seducing, beautifully pure notes of blackcurrant jelly, juicy blackberries and warm plums, plus hints of chocolate mint, lilacs and forest floor with a touch of ground cloves. The refreshing, medium-bodied palate gives a great burst of crunchy black berries, framed by finely grained tannins, finishing with a minty lift."
92-94pts Neal Martin, vinous "The 2020 Haut-Batailley was opened for a good hour before I commenced penning my note. This will be matured for 14 months in 60% new oak. It gently unfolds in the glass to reveal blackberry, faint sea spray scents (a whiff of the old Gironde estuary) and just a touch of crushed stone. This is well defined though not powerful. The palate is medium-bodied with fine-grained tannins on the entry that frame the bright blackberry and raspberry fruit. This Pauillac conveys superb energy, especially toward the Japanese nori-infused finish, awakening and revivifying the senses. It is a classically sculpted and very harmonious Haut-Batailley that will give 25–30 years of drinking pleasure, but should be cellared for 5–6 years."
93-95pts Jeff Leve "Richly colored, right off the bat you find tobacco, cedar, savory herbs, earth and spicy red currants on the nose and mid-palate. Full-bodied, concentrated and with a big blast of sweet, juicy cassis that carries through to the finish, this is a soft textured, fruit-filled, elegantly styled Pauillac that should provide a lot of pleasure before it hits its 10th birthday. The wine blends 62% Cabernet Sauvignon with 38% Merlot."
92-94pts Jeb Dunnuck "Also made in a more medium-bodied, elegant style, the Grand Vin 2020 Château Haut-Batailley offers a beautiful perfume of both black cherry and darker berry fruits as well as classic Pauillac cedar, chocolate, and leafy herb-like aromas and flavors. Medium-bodied, beautifully balanced, and seamless on the palate, they've done a wonderful job with the tannins, the purity of fruit is spot-on, and this will certainly be an impressive Pauillac, with 20-25 years of prime drinking ahead of it."
93pts Jane Anson, Decanter "Clear salinity and the fennel aniseed touch that I get in Verso de Haut-Batailley also. Gorgeous texture here, this has real balance and a sense of careful walking through the palate, a juice and a tension, with a saline kick. An enjoyably sleek wine, not as powerful as the Lynch Bages, and not intended to be either. Some chocolate notes as it opens, but this has an elegance to it that almost makes it more of a St-Julien, certainly not the powerhouse Pauillac that you get in Lynch Bages. Harvest from September 14 to 29. 3.85pH, 60% new oak, for 14 months. The Cazes family has almost doubled the size of the vineyard since taking over, up to 39ha."

GBP 470 per case/12 IB
Other formats are available:
Halves – GBP 490 per case/24 IB
Magnums – GBP 480 per case/6 IB
Double magnums – GBP 560 per case/3 IB
Imperials – GBP 359 each IB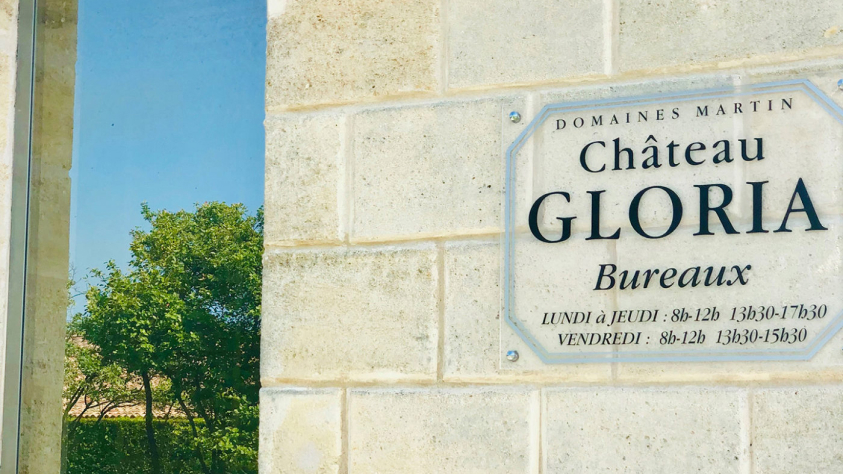 Gloria 2020
93-95pts Neal Martin, vinous "The 2020 Gloria has an intense nose of penetrating blackberry, raspberry, crushed violet and crushed stone aromas. After 20 minutes, this just blossoms in the glass. The palate is medium-bodied with sappy black fruit, fine acidity and just a touch of espresso and orange peel toward the finish, which remains taught and focused. What a wonderful Gloria! This might actually surpass its sibling, Château St. Pierre, this year."
93-95pts Jeb Dunnuck "Playing in the same class as the 2016, 2018, and 2019, the 2020 Château Gloria reveals a vivid purple hue as well beautiful blue fruits intermixed with gravelly earth, graphite, and crushed stone. I was able to taste this on two separate occasions and it was brilliant both times, offering medium to full-bodied richness and a powerful yet weightless mouthfeel as well as silky tannins. It also has a terrific sense of freshness. It will drink well relatively young yet keep for two decades."
92-94pts LPB, robertparker.com "Opaque purple-black colored, the 2020 Gloria comes soaring out of the glass with notes of blackcurrant cordial, preserved plums and blueberry compote, followed by suggestions of powdered cinnamon, cedar chest and menthol, plus a waft of graphite. The medium to full-bodied palate is completely coated with juicy black fruits, framed by grainy tannins and just enough freshness, finishing long and spicy. The blend is 50% Cabernet Sauvignon, 34% Merlot, 4% Cabernet Franc and 11% Petit Verdot, aging for approximately 14 months in French oak barrels, 40% new. The alcohol is 13.3%."

GBP 317 per 12/IB
Other formats are available:
Halves – GBP 337 per case/24 IB
Magnums – GBP 327 per case/6 IB
Double magnums – GBP 407 per case/3 IB
Imperials – GBP 257 each IB