Bordeaux En Primeur 2021: Left Bank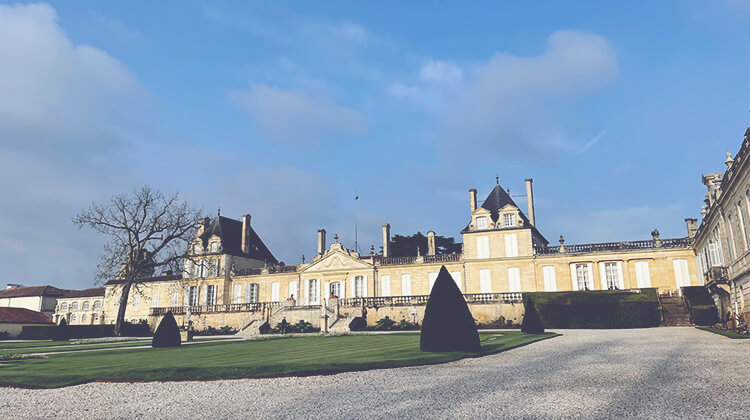 Giles Cooper, Bordeaux Index Buyer
27 April 2022
Back to glorious Bordeaux after a two-year hiatus and the weather had arrived to meet us. After two years of Zoom tastings and home delivered samples galore, turning my domestic glass recycling from a mere embarrassment to the verge of neighbours staging an intervention, we were finally able to return to our favourite wine region and the sun was most definitely shining – something of a surprise considering the egregiousness of the weather forecast. In our collective absence 'EP Week' has moved almost a month from the beginning to the end of April, a most welcome change for many reasons, the weather being one and the advancement of the young wines being another. Having been good boys and girls we had done our homework prior to the trip, reading the early critical reports but more importantly the annual study forthcoming from the University of Bordeaux which rates the likely success of a red wine vintage by assessing the 5 key points from flowering to harvest. Reactions were, shall we say, 'mixed'; it was clear that this was to be a very different vintage to the Solar Trilogy of 2018-2020 which preceded it – but one must remember that Bordeaux requires more than one 'type' of vintage in order to be successful. Quality was there to be found; style was there to be assessed; and questions were there to be asked. So we set about our duties with aplomb – after a small dinner to start us off.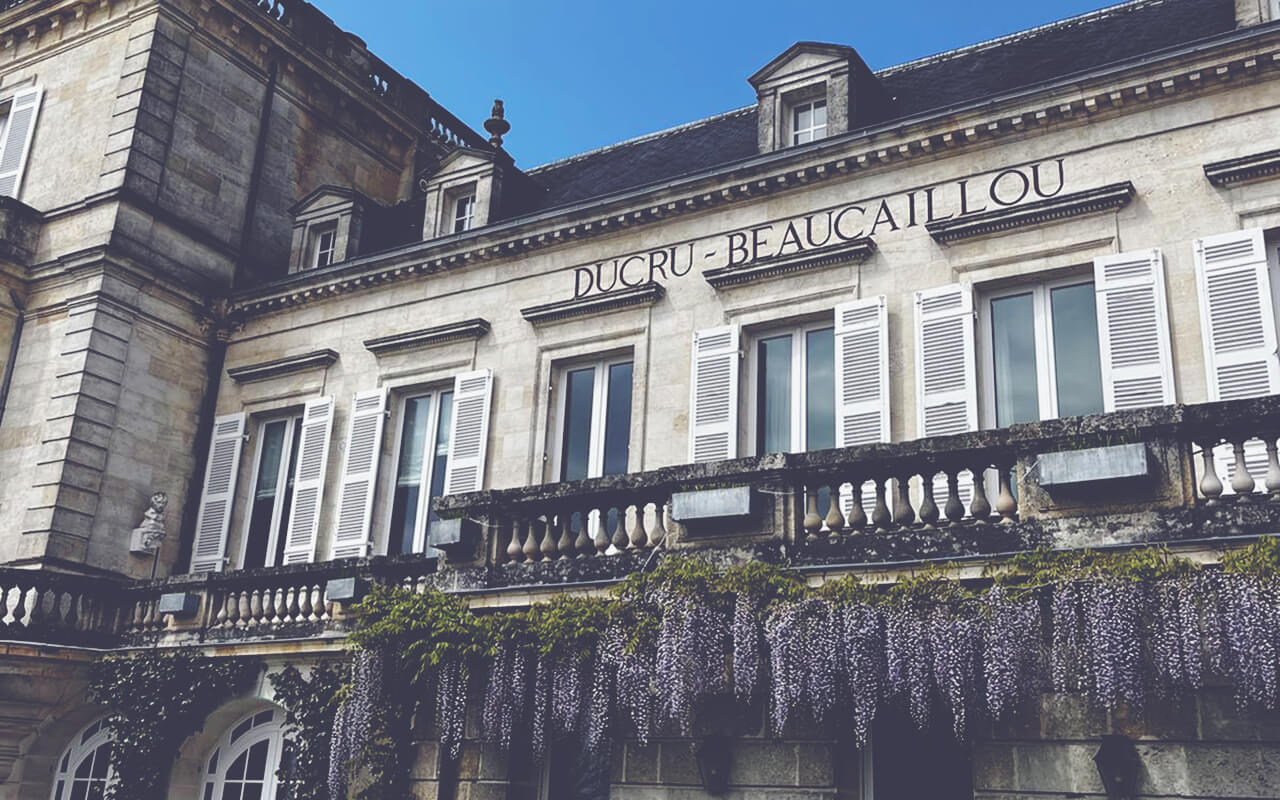 Sunday evening's starter for 10 was at Moelleuses et Persillees – a small neighbourhood restaurant close to the river in Bordeaux centre, well away from the wine scene, according to our resident Bordelais… and yet at which we bumped into several doyens of the British wine trade. It seems news about good restaurants travels fast… After a very good dinner, an uncharacteristically sensible night, and a welcome snooze, we were off to the Medoc under cover of low cloud rolling in off the Atlantic. St Julien was our first port of call with Gruaud Larose and Beychevelle, and we worked our way via Talbot and the Leovilles until Ducru Beaucaillou. Not only were the wines here as impressive as you might think, host Bruno Borie also treated us to a sterling lunch which kicked off with freshly carved Jamon and a magnum of 2006 Salon. Not too shabby. It was then something of a First Growth afternoon taking in Lafite, Mouton and finishing at Latour, with a couple of eye-popping visits in between: Pichon Baron have turned in some pretty remarkable homework in 2021, and the new cellar at Lynch Bages simply has to be seen to be believed. However given we were finishing the day at Latour the good folks there decided they ought to feed us too… a mighty fine dinner in the company of estate director Jean Garandeau was washed down with a series of vintages ending in '1', all en magnum, from 2011 to 1971. We were warned there would be a 'ringer' from the theme too – and by jingo, it's a good job M. Garandeau was born in 1982… a truly astonishing wine, as good as we've ever had it, and in unforgettable surroundings.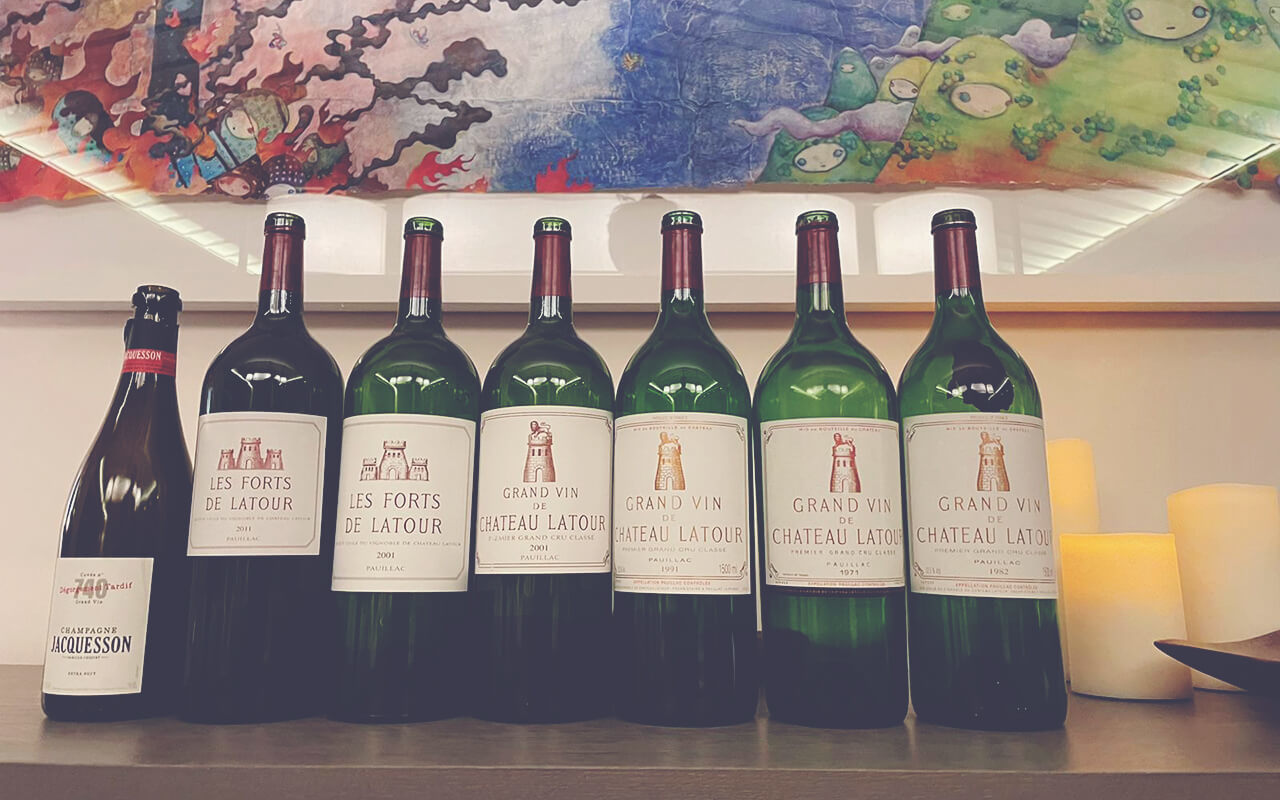 Day 2 took in the upper and lower reaches of the Medoc, kicking off with some extremely impressive wines from both Montrose and Calon Segur – plus a resurgent Lafon Rochet – before we headed south to Margaux, via the glorious annual lunch put on by some very good negociant chums at Chateau Belgrave. This is always a welcome respite from the intensity of EP tasting with Champagne and Oysters served in the blazing sunshine. And yes, we do get paid for this job. For clarity, both Chateaux Margaux and Palmer have delivered extremely fine 2021s with Palmer in particular proving the exception to the supposed 'not a Merlot year' rule, with over 50% in the blend and one of the wines of the vintage on the Left Bank. And with this we bade farewell to the grandeur of the Medoc and dragged our sleepy bodies over the river to St Emilion. There was a dinner that evening at Chateau Figeac to celebrate the inauguration of the new Chai – but that will come in a separate blog…
We won't go into too much detail regarding the vintage itself as we are only half-way through, having completed our visits on the Left Bank. However the key factors were the cool conditions in the early summer followed by warmer, but wet weather, followed by a very pleasant late August and September then the threat of rain in early October, right around harvest time. There were also isolated frost issues in certain spots, generally further away from the Gironde (so not really affecting the best Medoc terroirs), which served to lower yields for some. Overall production looks to be broadly in line with 2020, perhaps a little lower for some; but it's the marked difference in style from these three warm, sunny vintages that shows the clearest effects of a rather topsy-turvy growing season. Wines are generally low in alcohol, many around 12.5-13%, with very pleasant, well-integrated acidities. Fruit character is more muted than in the warmer years, leaning into red fruits (but certainly not avoiding black fruits at all), and tannin levels are again very comparable to 2020, despite the vast difference in growing conditions. The lion's share – well, about a hundred lions' worth – of work had to be done in the vineyard, including a total reassessment of the French concept of 'le weekend' (indeed, Saturdays and even Sundays were required to keep the vineyards healthy during the most humid parts of the summer where mildew pressure was at its highest), and any manner of techniques from de-leafing to green harvesting to gambling with the rain around picking time were all dutifully employed. In many cases, plots that looked to have survived well turned out to deliver disappointing ferments, whilst others that had been near written-off delivered fruit of surprising elegance and concentration.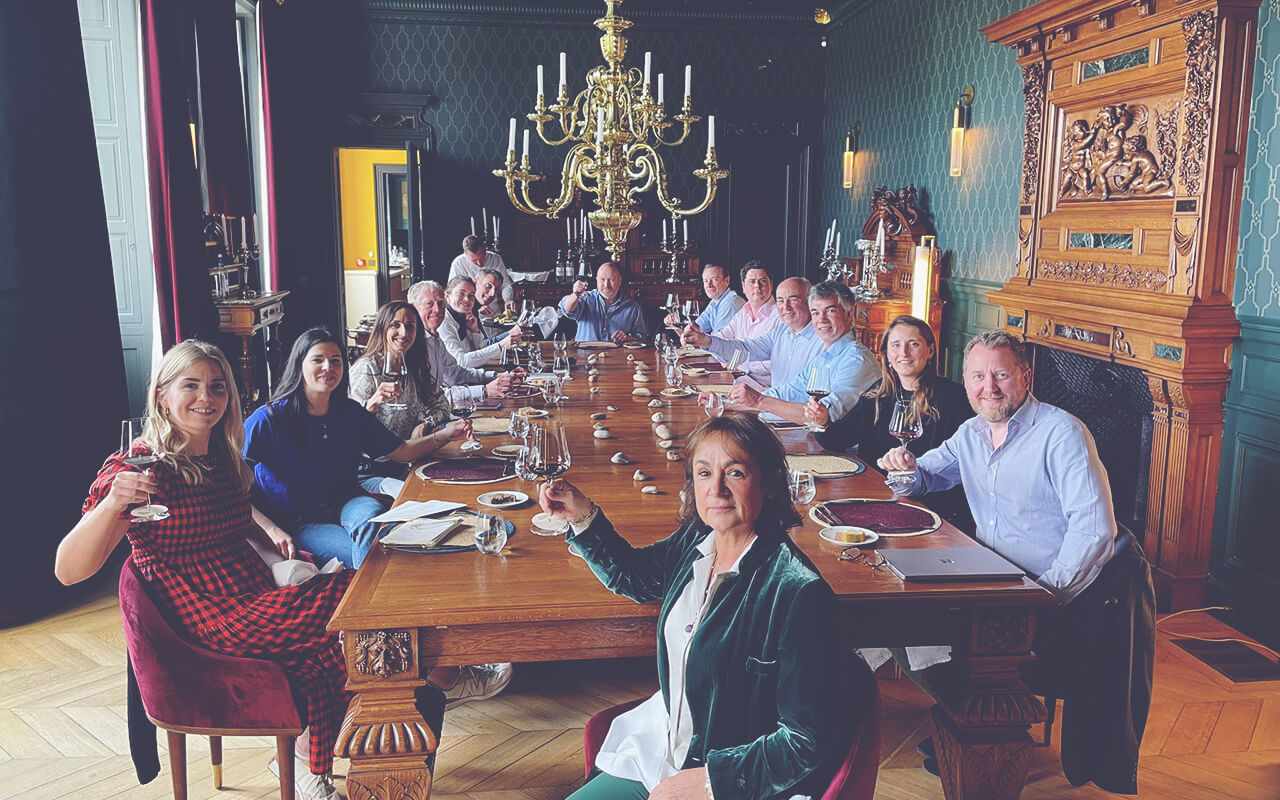 Furthermore it appears to be as much the touch in the winery that has affected the success of the wines. Extremely risky decisions had to be made around extraction, in order to gather as much ripe fruit from the grapes without creating harsh or impeding tannins. It was very much a case of accepting the fruit that was there, and allowing it to speak, rather than allowing too much 'house style' to creep in. A very fine example of this was at Pichon Baron where Christian Seely used very low yields of old vine Cabernet Sauvignon planted on gravel to create a wine of real transparency, class and integrity – and no little ripeness or power – whilst accepting that there would obviously be less wine to sell. Winemakers had to work extremely hard to stay invisible, in other words. Others who achieved similar results have made classically very fine clarets which have the capacity to age and also express their terroir very clearly. And it is perhaps this that we have learned most thus far about 2021: because of the lower alcohols, more restrained fruit, and thus a lesser sense of richness, we get ever more vineyard expression. On the Left Bank this translates as a very fine saline character, with both gravel and limestone soils really coming through on both nose and palate. It makes for wines of great refreshment, elegance and intellect, many of which have surprised us.
We begin the Right Bank today with much to discover. Stay tuned.