Burgundy En Primeur 2020: Domaine Lignier-Michelot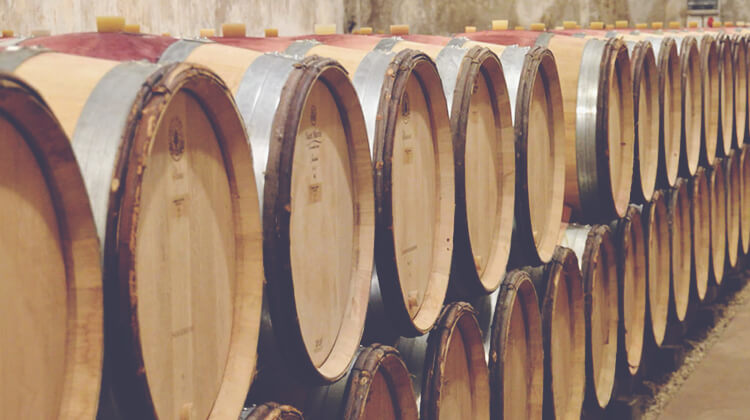 Philippe Guittard, Head of Purchasing
13 January 2022
Today we see the release of the 2020 vintage from one of our favourite Burgundy producers: Virgile Lignier of Domaine Lignier-Michelot.
Virgile's family have owned vineyards since early in the 20th century; but like so many others, the family had been happy to sell its entire production to negociants until Virgile, a fourth generation grower, joined his father at the Domaine in 1992 – not coincidently the first year they estate-bottled and sold the wines direct. It was not until 2000 that Virgile was granted full control of the production and in truth it has taken him 10 years to fully get to grips with the vineyards that he works. Through discussing ideas and theories with other growers such as the venerable Rousseau or Roumier he has come to understand that "less is more", and that delicate and graceful equates to greater complexity thus allowing the vineyard to speak in his wines.
We are pleased to offer you a range of Virgile's outstanding 2020s. In his excellent Burgundy 2020 Report, Jasper Morris has been very impressed with the Domaine's wines. From village to Grand Cru level they have all been showing very well and Jasper rated them very highly as you can see from the great scores he has given them.
We loved the wines too when we tasted them at the end of last year. They showed amazing depth and intensity and Virgile has also managed to retain a fantastic freshness to them. As Jasper Morris rightly points out "One can sense that things are going well for Virgile, and that is certainly reflected in the quality of his 2020s." We could not agree more and for us they are the perfect example of how a grower should handle fruit ripeness in a warm vintage like 2020.
Without further ado, therefore, here is the list of wines we are offering from this most charming and gifted of winemakers. Given the small volumes and enormous demand, we will be confirming orders once we have garnered interest and preference will be given to balanced orders.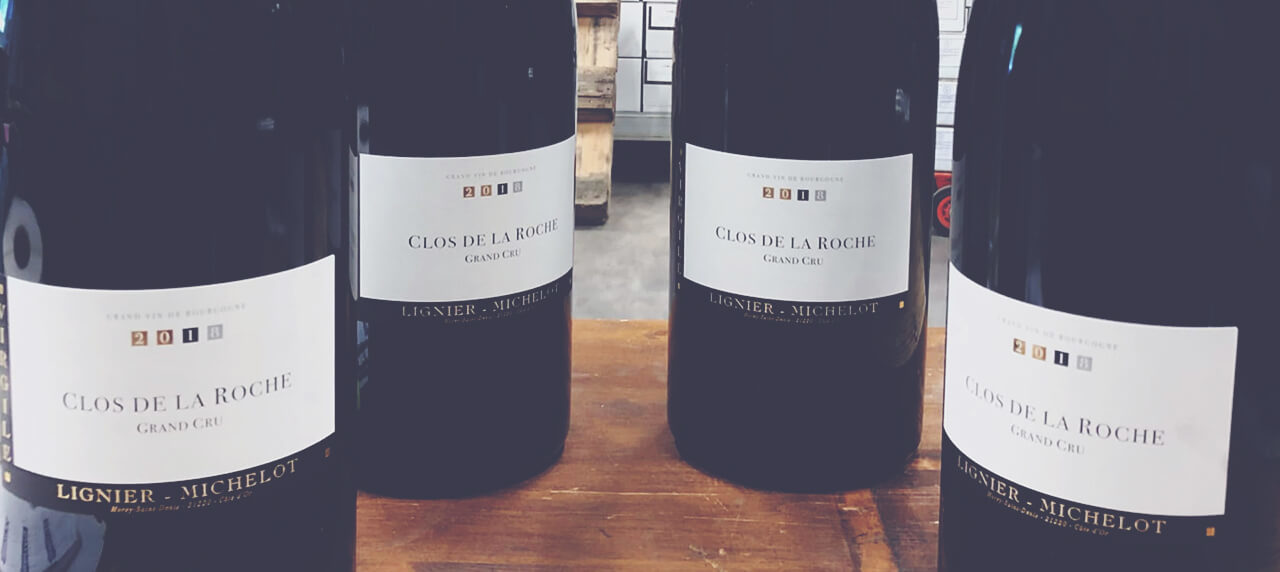 Morey Saint Denis En la Rue de Vergy 2020
(91-93) pts Jasper Morris MW "Fractionally less intense colour from its hillside location. Pleasing blackberry and fresh raspberry notes. Clean and pure with a red fruit backbone and a little touch of vanilla from the barrel, but the fruit is in the ascendant with a very pretty tingle from the whole bunch."
Morey Saint Denis 1er Cru Aux Charmes 2020
(91-94) pts Jasper Morris MW "Picked 30th August just under 13%. Two thirds whole bunch. Dense ripe raspberry fruit, feels like it will be lush but it is not too exaggerated. Fine and long here, all very nicely balanced with a return of red fruit at the finish, along with complementary acidity."
Morey Saint Denis 1er Cru Faconnieres 2020
(93-96) pts Jasper Morris MW "Not just an excellent site but with top class pinot material. One of the deepest colours but with a salutary brightness. Such a density of mixed fruits on the nose, nothing specific stands out though certainly a little more on the darker side of the register. This has both backbone and an intensity of fruit which impresses. At least halfway to grand cru in its build! Some tannins, well integrated and wonderful potential."
Nuits Saint Georges 1er Cru Aux Murgers 2020

(93-95) pts Jasper Morris MW "Currently purchased grapes, though Virgile is hoping to establish a farming contract. The usual purple black colour. A very lively fruit, with a fresh thread right through the middle. High class Nuits with that little additional lift from Vosne proximity. This is one of the best balanced wines of the range, light on its feet despite the concentration of ripe fruit. Impressive."
Charmes Chambertin 2020
(94-97) pts Jasper Morris MW "Two barrels, not new. 100% whole bunch, from a farming contract in the upper part of Mazoyères. Virgile is keen to avoid any potential monolithic aspect. Black with purple rim, dark fruit, black pepper, exciting stuff, with a dark peony floral note. More red fruit Charmes lurks beneath, discernible on the palate, enough volume of fruit to flirt with lushness, then a clean pure finish. Really persistent too! Very good indeed."
Clos St Denis 2020
(94-96) pts Jasper Morris MW "100% whole bunch, one barrel of one year old François Frères. The ownership of this plot has just changed but Virgile has a long term lease with the new owners. Rich deep purple, a little bit raisiny but this is superficial, then the peppers are there. Bouncy and vibrant with ripe cherries, not quite the length or distinction of Clos de la Roche but still very good."
Clos de la Roche 2020
(95-98) pts Jasper Morris MW "80% whole bunch. Really intense black colour with a purple rim. The bouquet does not want to speak quite yet. A little bit of wood, a light herbaceous note from the stems which departs rapidly, but the promise of such intensity. Morello cherries? A crackling freshness on the palate, mineral threads, a superb and classic texture, huge weight. Everything is there."