En Primeur 2021 Releases: June 1st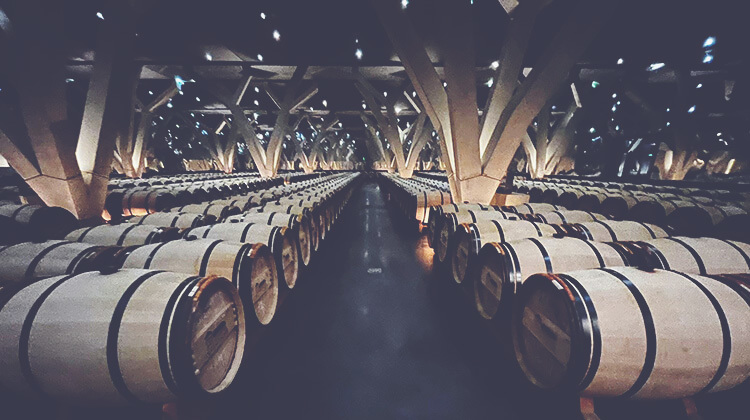 Giles Cooper, Bordeaux Index Buyer
1 June 2022
The new 2021 Lynch Bages has been released this morning at GBP 1020 per 12. Marginally below last year's release of GBP 1040/12, and scored by Neal Martin at 94-96 (the same as 2020, and with the upper and lower scores in the 2021 spread reflecting Neal's scores for the 2018 at 94pts and the 2019 at 96pts), it rather outplays the vintage with very serious structure and tremendous fruit impact, and was one of our teams' most highly-rated Pauillacs, only pipped by one point by Lafite.
"One of the best in Pauillac" Jane Anson
"A very classy Lynch Bages with echoes of Jean-Michel Cazes' classics from the late eighties." Neal Martin
"a serious, layered, powerful, youthfully structured wine that will come together beautifully" William Kelley
"the overall experience is indulgent and downright delicious" Matthew Jukes
Jean-Michel Cazes was the driving force behind Lynch for so many years and it is undoubtedly his groundwork which has laid the way for his son Jean-Charles to take the estate to even greater heights. With their remarkable new winery now fully operational – this is the second vintage to be produced in this facility, and never can it have been more useful than in a vintage as complex as 2021. The sky is the limit for this humble but confident estate, and we cannot wait to see where the wines of this era are headed.
Also available is the second wine Echo de Lynch Bages at GBP 330 per 12 which always delivers a true-DNA sense of the Grand Vin at a much lower price – indeed as James Suckling says "Lots of Lynch character to this wine".
Further releases include a very popular pair in the UK market, St Julien stalwarts Branaire Ducru and Talbot. Both are flat on their 2020 release price with Branaire at GBP 371 per 12 and Talbot at 472 per 12.
Branaire Ducru has certainly been on an upward curve in recent vintages and the strides they have made in both vineyard and winery really show in this vintage. It was surprisingly dense and tightly wound when we tasted at a negociant event in Bordeaux, showing great detail in aromatics and palate – certainly helped both by the decision to hold off picking (for the rain which never arrived) which gave the Cabernet and the old vine Merlot a chance to fully ripen, and by the access to their new winery. Whilst not fully completed, it did give access to dozens of separate fermentation vats which allowed for true plot by plot precision winemaking. The outcome is impressive, with Galloni calling it "sleek, elegant and nuanced" while Matthew Jukes praises its "consummate winemaking from a first-class Chateau".
"Impeccable", "promising", "old school in the best way" – exactly how we would imagine the great old name of Talbot to be described in a classical vintage such as 2021. Skilled winegrower and friend of BI Jean Michel Laporte has really got under the skin of this property now and his impact is clearly showing: indeed Antonio Galloni states "If the 2021 is an indication of where the estate is heading, that direction appears to be quite positive."
If we were forced to pick a 'most popular Pauillac' then surely Grand Puy Lacoste would be right up there. Their 2021 has been released at GBP 600 per 12, marginally down on the 2020 price, and with a raft of excellent scores to help it along. The point to note most significantly is the true sense of classicism which appears in the 2021 GPL, capturing both the vintage and the estate in a perfectly-structured, deftly-hewn form which GPL lovers are bound to embrace. As Neal Martin says "If you love GPL, then you're going to appreciate this return to its quintessential style after three opulent vintages."

Other releases from today include:
Connetable de Talbot 2021 – GBP 200 per 12
Cos Labory 2021 – GBP 262 per 12
Grand Mayne 2021 – GBP 330 per 12
Labegorce 2021 – GBP 262 per 12
Larrivet Haut Brion Rouge 2021 – GBP 283 per 12
Marquis d'Alesme Becker 2021 – GBP 370 per 12
Senejac 2021 – GBP 122 per 12