En Primeur 2022 New Release: Saintayme and Montlandrie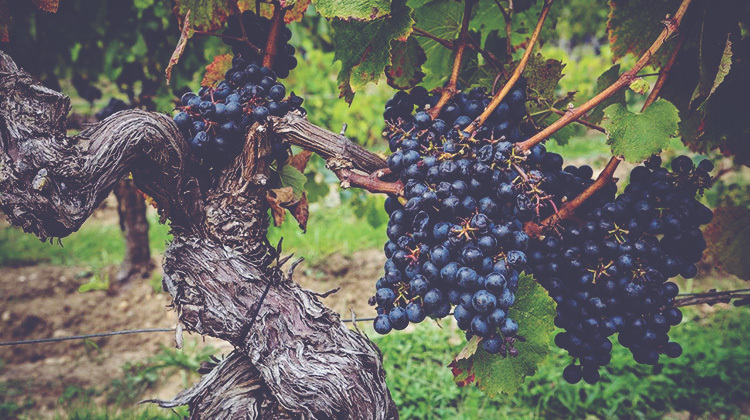 Bordeaux Index
31 May 2023
It's no secret that we have long been admirers of the wines of Denis Durantou, the legendary, mercurial winemaker who so tragically passed away in early 2020.
Since then, the Durantou estates led by the great Pomerol L'Eglise Clinet have been managed by his daughters Noemie and Constance alongside long-standing cellarmaster Olivier Gautrat.
Of the 2022 vintage, Constance has said "Despite a mirage like growing cycle, the wines of the 2022 vintage offer themselves as floral and fruity oasis, accompanied by spicy landscapes, never losing their salinity and voluptuous character."
These magical 'satellite' estates spread across the Right Bank display the results of hard work and well-chosen terroirs and at the price, they are absolute must-haves.
We are delighted to offer our two favourites from this beautiful collection of wines, of which Noemie and Constance can be rightly proud.


Saintem, traditionally know as Saintayme, is the Durantou's St Emilion Grand Cru, produced from 100% Merlot.
It has the capacity to age, as a recent parcel of 2000 showed so effortlessly. This is a supple, but incredibly pure wine with superb structure – one with long term potential.
"This is a pretty serious Saintayme, great quality and great value." Jane Anson


Montlandrie is a beautiful hillside estate of 9 hectares in the Castillon Cotes de Bordeaux region, famed for the ancient stone tower in its centre.
A truly grown-up wine with a real backbone for ageing at an excellent price.
"Montlandrie offers tremendous intensity as well as vibrancy." Antonio Galloni


Today is the highly anticipated release of Branaire-Ducru 2022 at GBP 474/12.
In 2022, the Francois-Xavier Maroteaux has perhaps made one of the best wines the estate has ever produced. Tasting this during our time on Bordeaux, it was clear there was a level of precision and finesse in this wine that immediately grabbed our attention. A number of critics agree:
"A brilliant wine that's the finest young vintage I've tasted at this Saint-Julien estate" William Kelley
"It's clearly the finest wine I've tasted from this château, which going forward merits serious attention" Jeb Dunnuck
This 60ha Fourth Growth estate with vines situated mainly around Beychevelle has been on the up since the completion of a new gravity-fed winemaking facility in 2010. There are also a far greater number of smaller vats allowing for more plot-by-plot selection and very gentle handling of berries which was essential in a vintage like 2022 with a very high skin to juice ratio. This year the wine is a blend of 60.5% Cabernet Sauvignon, 31.5% Merlot, 5.5% Cabernet Franc and 2.5% Petit Verdot with yields at 34.5hl/ha. Undoubtedly one of the best value wines of the vintage William Kelley comments, "this is likely to number among the must-purchase wines of the 2022 vintage". We couldn't agree more – this is a wine that every serious Bordeaux-lover should have in their cellar.



Other New Releases Today: