En Primeur 2021 Releases: June 8th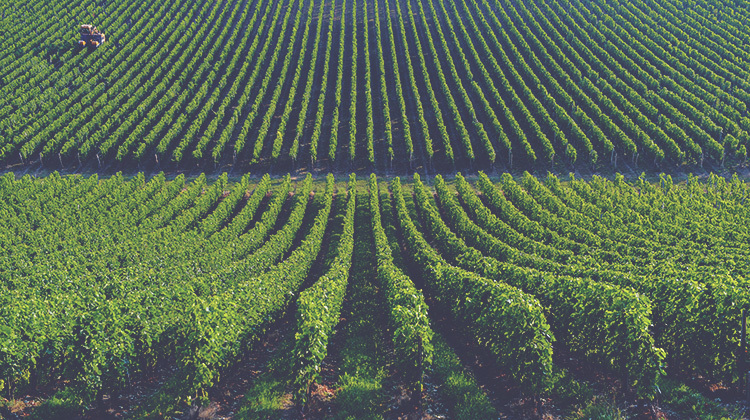 Giles Cooper, Bordeaux Index Buyer
8 June 2022
The mighty Montrose has been released this morning at GBP 1361 per 12. This is 12% below the 2020 release price and comfortably below the market prices for 2019 and 2018.
Chateau Montrose is a wine that can easily sit alongside the First Growths at a dinner table. It has over the years produced wines of huge elegance, grace and power and regularly delivers the complexity and weight you come to expect from Mouton or Latour from a great vintage; yet in absolute pricing terms it sits way below the five 1st Growths of Bordeaux. The 2021 Montrose was one of the most impressive wines we encountered – in fact St Estephe was one of the best appellations in the whole vintage – which showed a perfectly classical balance of zesty fruit, fabulously crafted tannins, and considerable depth and intensity. Under the auspices of Pierre Graffeuille, formerly at Leoville Las Cases, we expect even greater things from this historic property.
Also available is the "absolutely delicious" (AG) Dame de Montrose at GBP 315 per 12, "One of the few truly successful 2nd wines in the vintage" according to Jane Anson.

The 2021 Canon has been released this morning at GBP 1080 per 12, a 6% reduction on the 2020 release price – and crucially, 23% below where the 2020 sits in the market now. A wine that has continued making remarkable strides vintage after vintage, Canon has become one of the 'must-have' wines of every En Primeur campaign. As Antonio Galloni says "shaping up to be one of the wines of the vintage… such an elegant and regal wine."
Alongside its Chanel-owned stablemate Canon, the 2021 Rauzan Segla is released today at GBP 720/12, a 10% reduction on the 2020 release price - plus around 20% below the physical 2019 and 28% below the 2018. We were extremely taken with the wine, admiring the coolness of its mineral structure – and the critics are enthused about the 2021 Rauzan Segla:
"The 2021 Rauzan-Ségla is absolutely gorgeous." Antonio Galloni
"One of the undeniable successes is the 2021 Château Rauzan-Ségla" Jeb Dunnuck
"A showstopper of a wine for me in 2021… you want another glass just to taste it again" Georgina Hindle, Decanter
Another very successful Rauzan Segla from this dynamic team – comes highly recommended.
Then, one of the most exciting properties in Bordeaux, La Gaffeliere have released their 2021 at GBP 576, flat on the 2020 release and 15% below where that currently trades in the market. The 2019 has also seen a 35% increase in price since its release, confirming that this is a wine the market is starting to take notice of – and with good reason, in our book. Over the past few vintages Antonio Galloni has become a confirmed fan and has once again lavished praise on the new 2021 release, as has Neal Martin:
"The 2021 La Gaffelière is a wine of extraordinary finesse and class… everything about the 2021 speaks to elegance." Antonio Galloni
"…continues a strong run for this Saint-Émilion estate." Neal Martin
Further releases today:
Meyney at GBP 234 per 12