Alice Tétienne, Chef de Cave at Champagne Henriot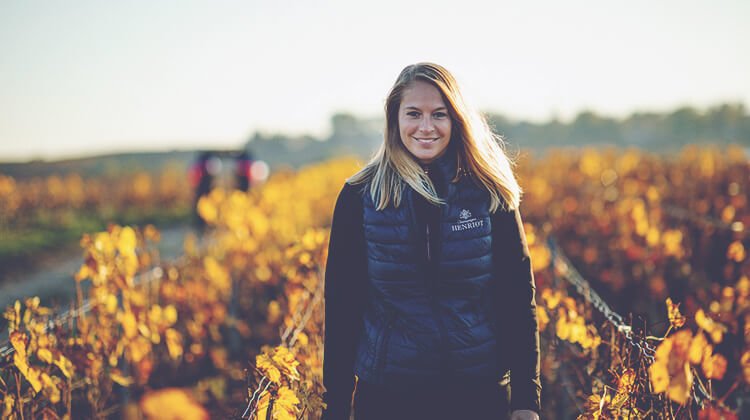 Alice Tétienne
24 June 2021
Founded in 1808, Champagne Henriot is one of the few remaining family-owned Houses that is still completely independent and has been since its beginning. Alice Tétienne was appointed Chef de Cave of Henriot in 2020, bringing huge amounts of passion, enthusiasm and experience to the role having previously worked at Krug. Their wonderful 2008 vintage is in our sought after Merchant's Collection, we had a chat to Alice about Maison Henriot and their extensive range.
Tell us about Maison Henriot and how it came about?
Since its founding, the Maison has been driven by the passion of individuals who have captured the essence of Champagne's true terroir, passing this unique expertise from one generation to another. Originally, from Lorraine, the Henriot family settled in Champagne in 1640. Nicolas Henriot married Apolline Godinot, who owned prestigious Pinot Noir vineyards in the Montagne de Reims. Together, they devoted their time and energy to the family vineyards and selling wine. On the death of her husband in 1808, Apolline launched Maison Henriot, spreading its reputation to the greatest royal courts in Europe. Apolline had a particular attachment for the vine and the soil, a passion which is written in family roots. Apolline was so proud of the beauty and the quality of her vineyard, that she wanted to share it "Let's put the light on our land through a Champagne", a vision that led in 1808 to the very first cuvée of Champagne Henriot. From that day, every generation pays tribute to Apolline Henriot and to her vision guiding our savoir-faire.
In 1880, Marie Marguet, the wife of Apolline's grandson, added to the family's collection of vineyards with several plots in the Côte des Blancs. This firmly established Maison Henriot in the prestigious Chardonnay vineyards. The Henriot family has been deploying its wine-producing expertise and conquering new markets worldwide for eight generations. Gilles de Larouzière Henriot, 8th generation and President and CEO of Maisons & Domaines Henriot, has been leading the house since the death of his uncle Joseph Henriot in 2015.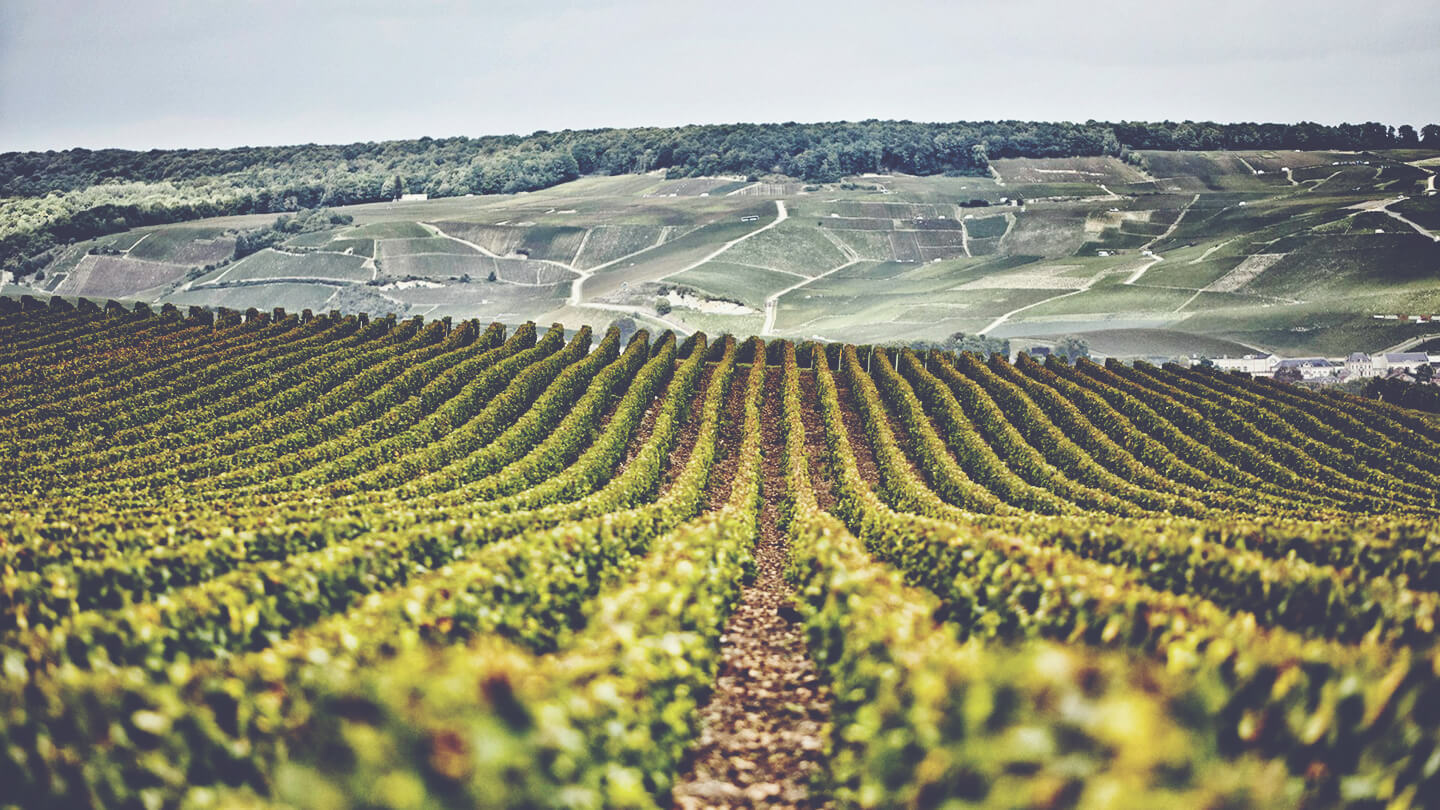 What makes Maison Henriot stand out compared to other wines?
The House of Henriot is one of the rare Champagne houses that has stayed in the same family for over two hundred years. It draws its freedom to make the most audacious choices from its spirit of independence.
Since its foundation in 1808, the family and the House of Henriot have always conveyed a true passion for the terroirs, the vineyard, the ground. Today, with the initiative of Gilles de Larouzière Henriot, CEO of Maisons et Domaines Henriot, and 8th generation of the Henriot family, alongside Alice Tétienne, Cellar Master of the House of Henriot, the House is running an innovative project, Alliance Terroir, that aims to develop the knowledge of the vineyard and to preserve the Champagne Region.
The exceptional proportion of wines from Premier Cru and Grand Cru vineyards, the ageing times and the quantity of reserve wines used in producing each blend illustrate the demanding standards that are only possible thanks to the freedom to make decisions, years of experience and the imagination to create the future.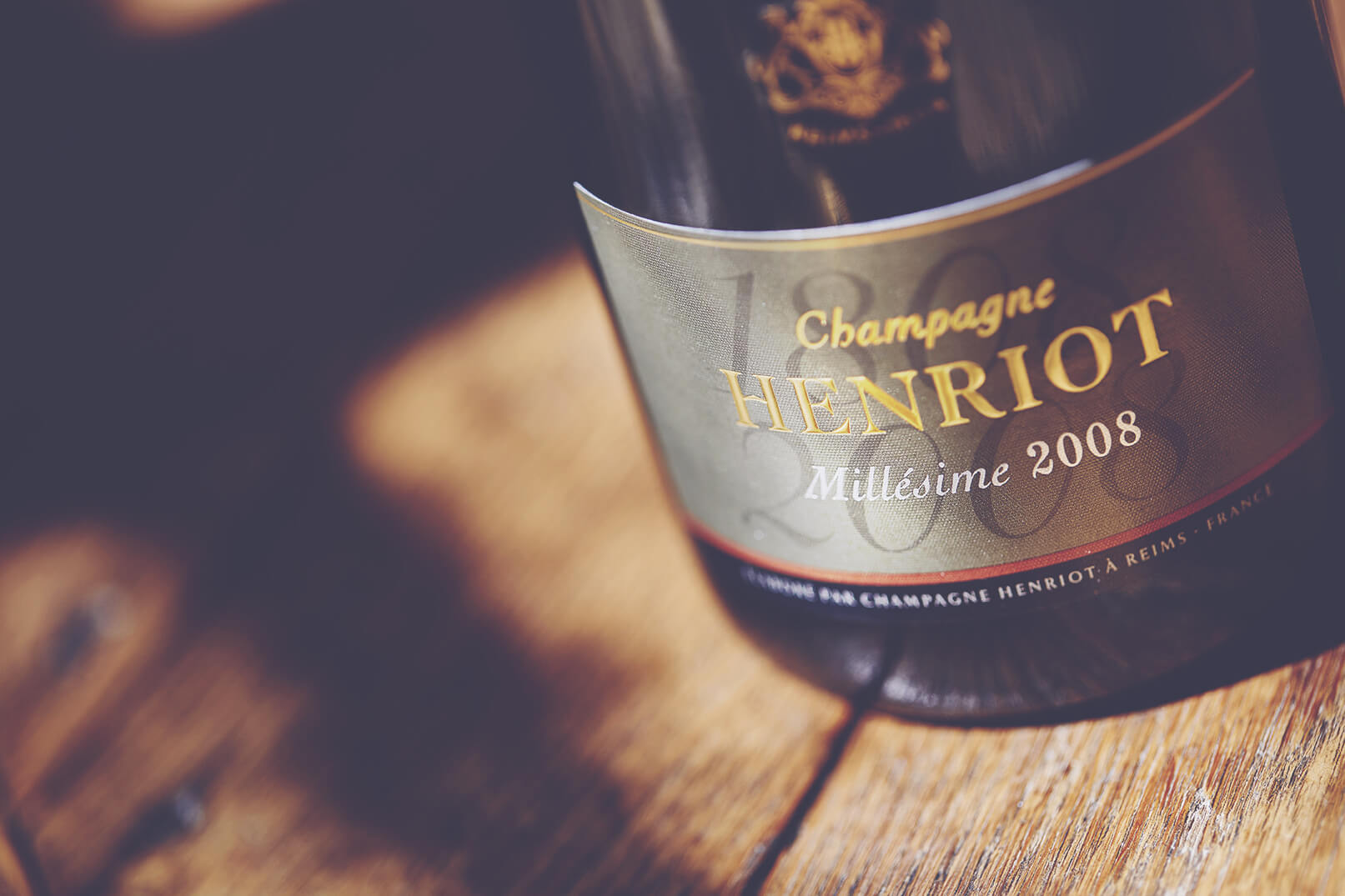 Tell us about your range and about Maison Henriot. How many wines do you have and how are they different?
Henriot Brut Souverain – the first champagne produced by Henriot, depicting the characteristics of all the vineyards. 2/3 1er & Grand Cru grapes - 50% Pinot Noir, 40% Chardonnay 10% Meunier. More than 26 cru wines from the finest Champagne terroirs in Côtes des Blancs and Montagne de Reims make up the blend, with 40-50% reserve wines, aged for at least 3 years on the lees.
Henriot Blanc de Blancs - A true star in the Henriot Portfolio and an outstanding example of Henriot's savoir-faire. 100% Chardonnay, comprised of 60-80% Premier and Grand Cru, notably from the villages of Mesnil-sur-Oger and Avize, with 30-50% reserve wines and aged for 4-5 years on the lees.
Henriot Rosé - Henriot's ambition for Rosé is fruitiness and freshness. This Champagne expresses the very best of Montagne de Reims Pinot Noir (60%) and Meunier (10%), while preserving the fresh mineral character of Chardonnay (30%). A blend of 70% Premier and Grand Cru grapes, 8% to 10% blend rosé Champagne and 20% to 40% reserve wines. Aged for 3 years on the lees.
Henriot Rosé Millésimé (current vintage 2012) For Maison Henriot, its Rosé Millésimé is a creation following a search for a very particular aromatic identity, that only few years can provide. Through a selection of specific wines, Maison Henriot offers a cuvée made of an exuberant, charismatic and rich aromatic expression. 60% Pinot Noir 40% Chardonnay 4 Crus, 100% Premiers and Grands Crus, at least 7 years of ageing on lees.
Henriot Millésime (current vintage 2008) - Marking the 200th anniversary of Champagne Henriot, this exceptional vintage champagne is made from 100% Premier and Grand Cru Chardonnay and Pinot Noir in equal measure. 'Rich in structure, yet at the same time, mineral and light as a feather, in pure Henriot style. With its extreme elegance, the Champagne is an intense explosion of fruits and white flowers, together with a fresh, silky quality.' This champagne is minimally aged for 6 years on the lees. 53% Chardonnay 47 % Pinot Noir, 5 crus, at least 8 years of ageing on lees.
Henriot Cuvée Hemera (current vintage 2006) – Named after the Greek Goddess of Daylight, Cuvée Hemera is a jewel in the Henriot portfolio. Made from 100% Grand Cru Chardonnay and Pinot Noir in equal measure. Aged for a minimum of 12 years on the lees. A true reflection of terroir, beautifully balanced, fresh, and mineral.
Henriot Cuve 38 - In 1990, Joseph Henriot had a vision that resulted in Cuve 38. He decided to set aside in a single vat – Cuve 38– a blend made up exclusively from four of the finest Chardonnay Grand Crus: Chouilly, Avize, Oger and Mesnil-sur-Oger. Each year, a portion of outstanding Blanc de Blancs is added to the vat, capturing the essence of every harvest. In so doing, Joseph Henriot has created a perpetual blend both complex and rare only available in magnum.
Henriot Cuvée des Enchanteleurs 1996 - The Henriot Cuvée des Enchanteleurs is a cuvée of historical vineyards of Maison Henriot, made from its six founding Grand Cru villages. The vintage 1996 leave its mark with the aromatic expression endowed by the blend. Made from 100% Grand Cru Chardonnay and Pinot Noir in equal measure. Aged for a minimum of 12 years on the lees.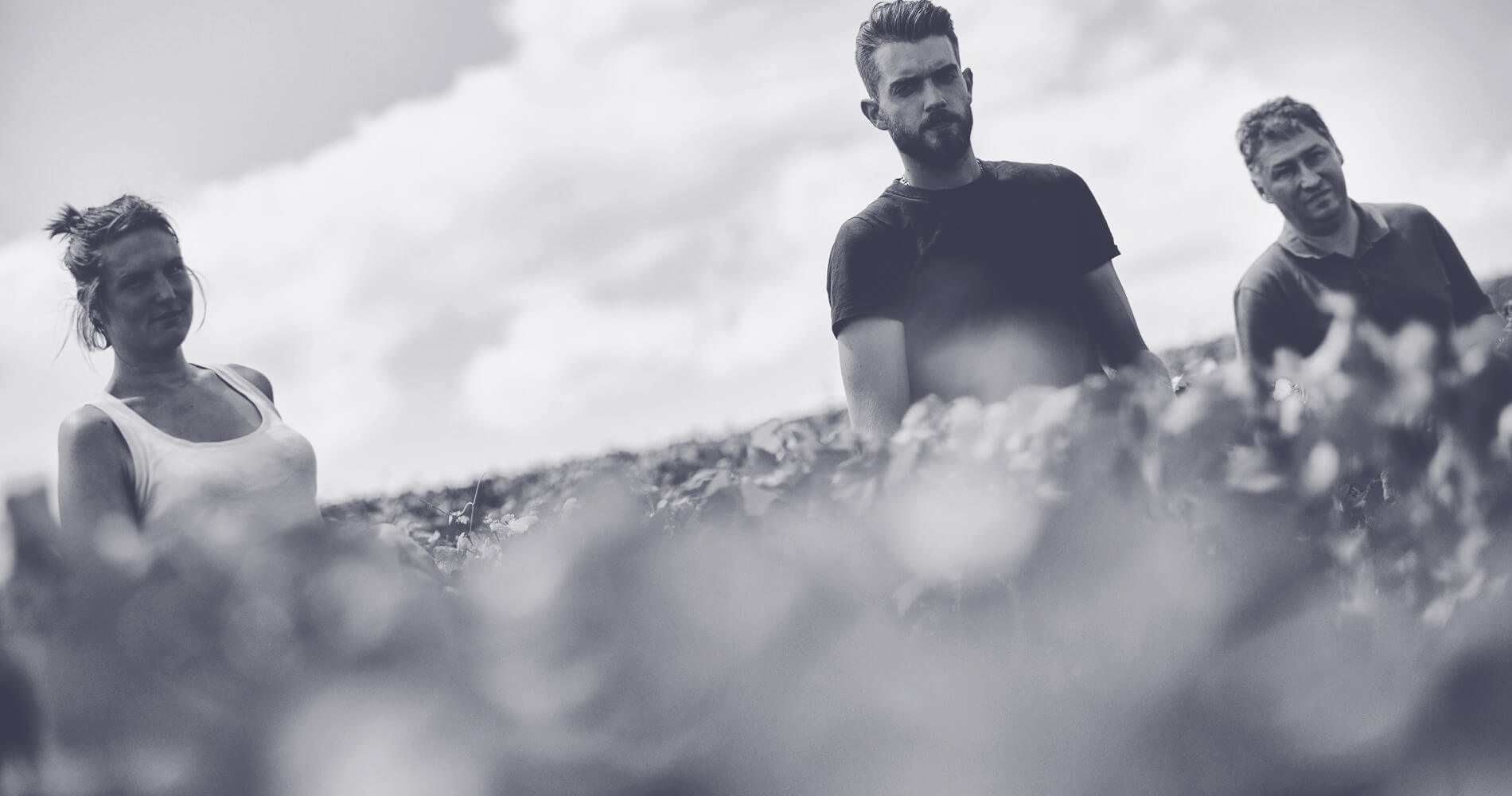 Tell us about the production process?
Henriot's winemaking spirit is very simple: reveal what happened in the vineyard. Indeed, the obsession is to respect the intrinsic character of our terroirs and what those plots have offered us during the harvest. We use stainless steel vats which allows our wine to be marked by a single and only imprint: Time. The yeasts used are the same for the two stages of fermentation. It is a neutral champagne yeast in order to preserve the character of the terroir.
The liquor used for the dosage is made from the same wine used for the blend. Moreover, the dosage applied to each cuvée depends on the tasting, which is fundamental at Henriot in order to obtain a perfect harmony. At Henriot, more than a technical oenology, it is first and foremost a revealing oenology, putting light on our lands of exception.