An Interview with Adrianna Catena, Founder at El Enemigo Wines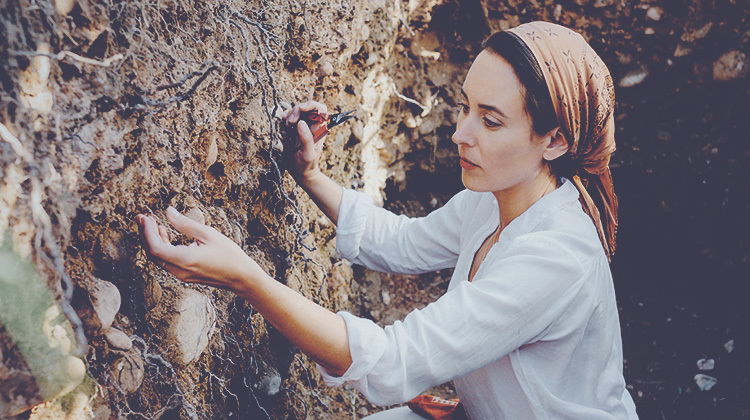 Adrianna Catena
12 October 2022
El Enemigo Wines is a passion project created and founded by Adrianna Catena and Alejandro Vigil. With a cult following across the world, we sat down with Adrianna to find out more about the estate, when she decided to move into the wine industry full time and to hear more about Adrianna and Alejandro's joint vision for the future. We are huge fans of El Enemigo Wines at Bordeaux Index and have recently added their 2019 Chardonnay to our Merchant's Collection.
Thank you so much for joining us today Adrianna! Can you tell us a bit about yourself and your background?
I'm a fourth generation of the Catena Zapata winemaking family, with two extraordinary mentors: my father, Nicolás Catena, and my older sister, Laura Catena. So wine has been a constant since I was born, vineyards and wineries were often my playground. Professionally, I'm a historian and until recently I worked as a lecturer. I also previously had a research fellowship working on dyes and textiles in the early modern world.
What is your role at El Enemigo Wines?
El Enemigo Wines is a joint venture with Ale Vigil, with daily operations led by Ale, myself, and Constanza Hartung, who has been with us since the start and really given her all to this project. With such a small team, we don't see or feel a need for titles, we all just work on everything together.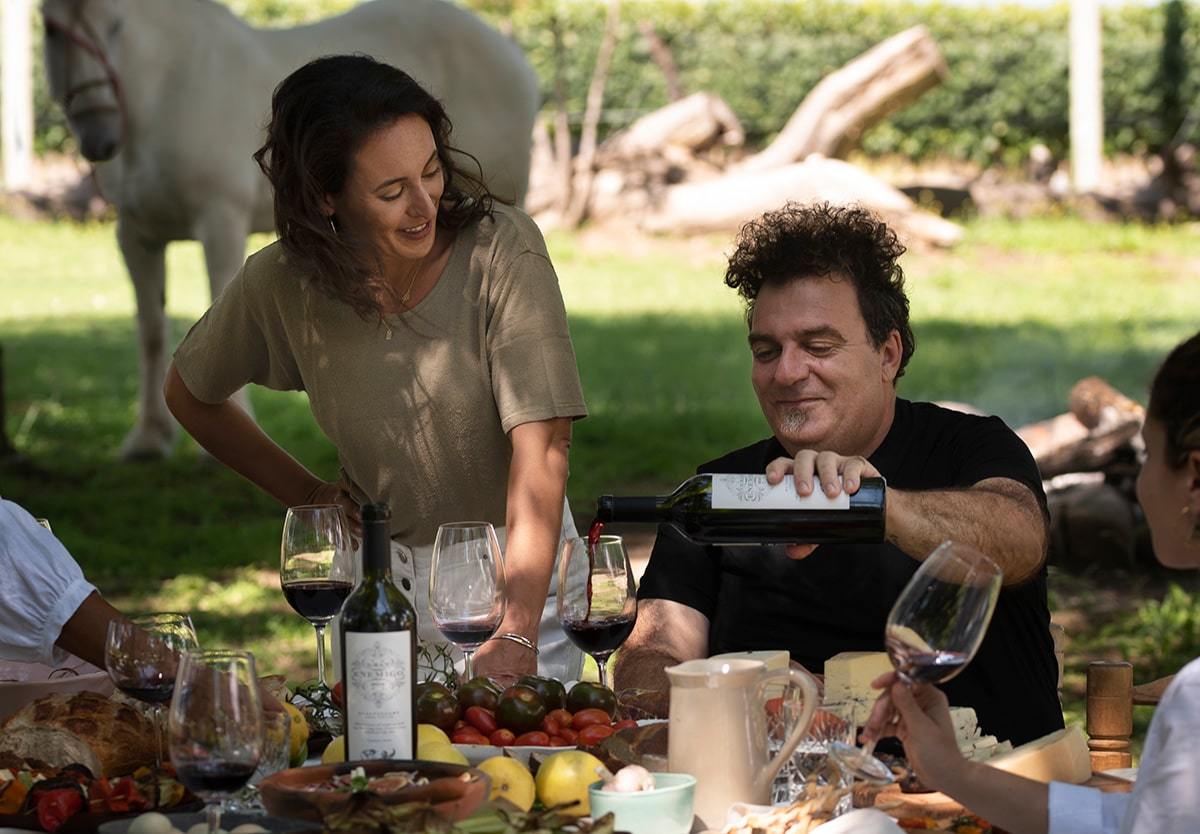 What made you move back into the wine industry following your career as a historian?
It was another one of those moments that so many people had in lockdown during COVID. It was a Saturday, and I was spending the evening grading papers. I opened a bottle of Nicolás Catena Zapata and it was just mindblowing… I remember being really moved by the knowledge that behind this extraordinary wine were my family, generations of ancestors, and my homeland of Mendoza. I called my sister then and there and told her I would be joining the winery full time. Until then, I had been focusing more of my time on my work as a historian, but it was at that point I decided to refocus my full attention to winemaking.
Tell us about your experience growing up in the wine industry and what you learned through those years
The smell of a winery is really the smell of my childhood. I learned a lot from my dad, just walking with him through the vineyards seeing how he interacts with the land and he would take so much time, stopping to rearrange something or removing a leaf and just really being so thorough and constantly checking that everything was okay. He'd also spend a lot of time looking at the sky, so I think I really learned a lot from seeing him and watching him. You sort of belong to the land, right? I was constantly learning how one is part of the land and what that implies. Taking care of the land and working hard to understand it is a huge part of what we do at Catena Zapata. For example, my parents don't throw anything away! Even a salad, they won't throw a single leaf away. There is no waste, and this really comes from a life working with the land and being a farmer. I suppose one of the biggest lessons I've learned is that fundamentally wine makers are farmers and I think being a farmer implies understanding all the effort and the dedication and the hard work that goes into just one tomato. My parents are really such a good example of that, and while I don't think I'll ever be as good as that (I still throw away salad for example!) they really focused on teaching by example and instilling a lot of these ideas in us growing up.
I think Ale would say the same. He has these stories of his grandfather who grew tomatoes losing a harvest and what that really meant as a farmer to your livelihood, so there really is a huge focus for us on our relationship with the land and our role as farmers. There are so many areas where I feel I have learned a lot growing up in the wine industry at this time as well. I was in Argentina for this hugely important moment in the history of Argentine wine and though I was little, I met a lot of the great characters who really shaped the industry to become what it is today.
Tell us about a memorable experience with a bottle of wine
There are so many memorable moments with wine, right? I can think of a lot... However, as I mentioned before, opening that Nicolás Catena Zapata was a moment for me, as it pushed me to spend much more of my time in the wine industry. But I would say another would have been for my dad's 70th birthday, where we opened vintages for each member of the family – 1939, 1944, 1965, 67 and 82 – tasting them all together as a family. Great wines in great company, what could be better?
When were El Enemigo Wines founded and what was the vision at the time?
El Enemigo Wines started back in my 20s, so I have always worked on it on the side while I have been carrying out my work as a historian. Ale and I were both in London as I was studying at Oxford and my Dad had just won Decanter Man of the Year Award. We were out after the awards ceremony, kind of lost trying to get back to our hotel and we got to talking. We found out that we had so much in common and we just thought we should really try and do something together. It's really always been this way, we think very similarly and we work together well so El Enemigo began as and remains a passion project.
The whole project has really involved sharing ideas with friends and there have always been discussions about the concepts behind it and particularly the name of the wine. I thought of the name when I was doing my doctoral thesis. Ale had just had a child and we both felt a bit overwhelmed at times, struggling to meet our needs and desires… so we shared this idea that the real struggle lay within, getting past the hurdles, finding the resilience to seize the day. And that's really the enemy, right? The enemy is yourself and that is part of the struggle. You have to continuously overcome the 'you' that wants to leave things for tomorrow, or the 'you' that wants to skip the gym, procrastinate. The name of the wine really takes its inspiration from that, the 'enemy' within. Everyone said 'no one's going to buy that wine, its too dark!' But the wines did sell and you know, although I'm at a rather different stage in life now, I still love the name and idea behind it all.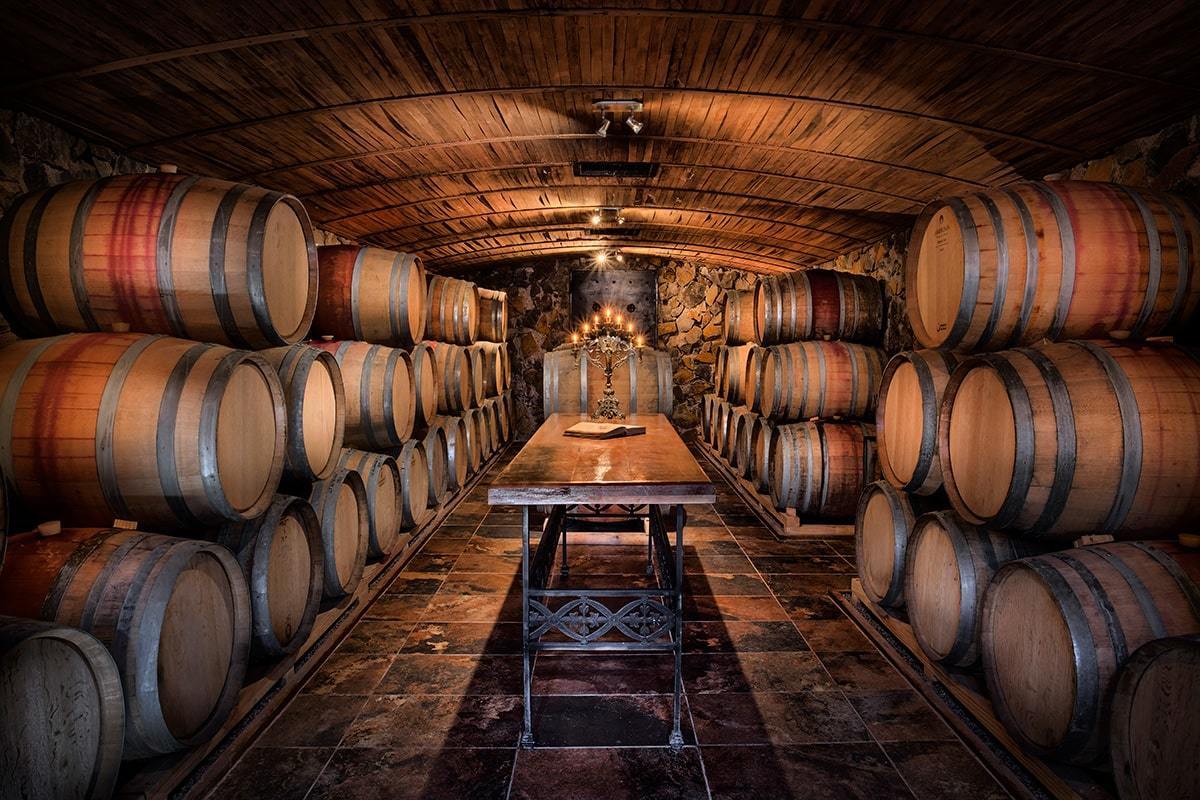 Are you experiencing the effects of climate change and what is your estate doing to prepare for the changes that might happen?
Absolutely, everybody is feeling the effects of climate change. I've recently finished writing a 100-page brochure for Catena which outlines everything that we're doing in relation to sustainability. We're focusing on regenerative practices, asking ourselves each day what we have to do today, to be able to continue making high quality wine in Argentina in 200 years. Climate change is a reality for us; in Mendoza, the main issue is water, and decreasing glacial waters in particular. This is one of the most urgent questions for our region today, and an important focus of work for the Catena Institute of Wine (CIW). The institute is currently pursuing more effective ways to limit our consumption, with ongoing research on buried hoses and aereal water-needs estimations – a system currently being developed and rehearsed at the CIW, with the potential to save water by reducing evaporation, and controlling weed growth in organic vineyards. There's so much we can do and so much that we're working on so that we leave this planet in a better place for the next generation.
Working with and for our community are really a key aspiration for El Enemigo Wines. We've recently created a foundation called Madre Coraje (Mother Courage), that will be focused on women in viticulture. Ale has always been constant in working to improve his community (even owning cows that he would milk each morning to take to the local rural primary school). With this foundation we hope to be able to create real and lasting change for female farmers in our region.
Tell us about your wines and where your inspiration comes from
We have a few different ranges of wines, one being the Bonardas which are our single vineyard wines. These wines hark back to the 19th century and the importance of Italy and Italian immigrants at this time in Argentina. We're really trying to connect the wine to our immigrant past – Bonarda is a varietal closely associated with Italians in Argentina (people will often say: ah! my grandfather's favourite!). We have labels with lithographs of the period and we create these wines during a number of harvests, Ale likes to think of it as taking photographs and joining them together to see a whole film. In these wines, you have a movie of the whole harvest and there is a story to tell within the wines.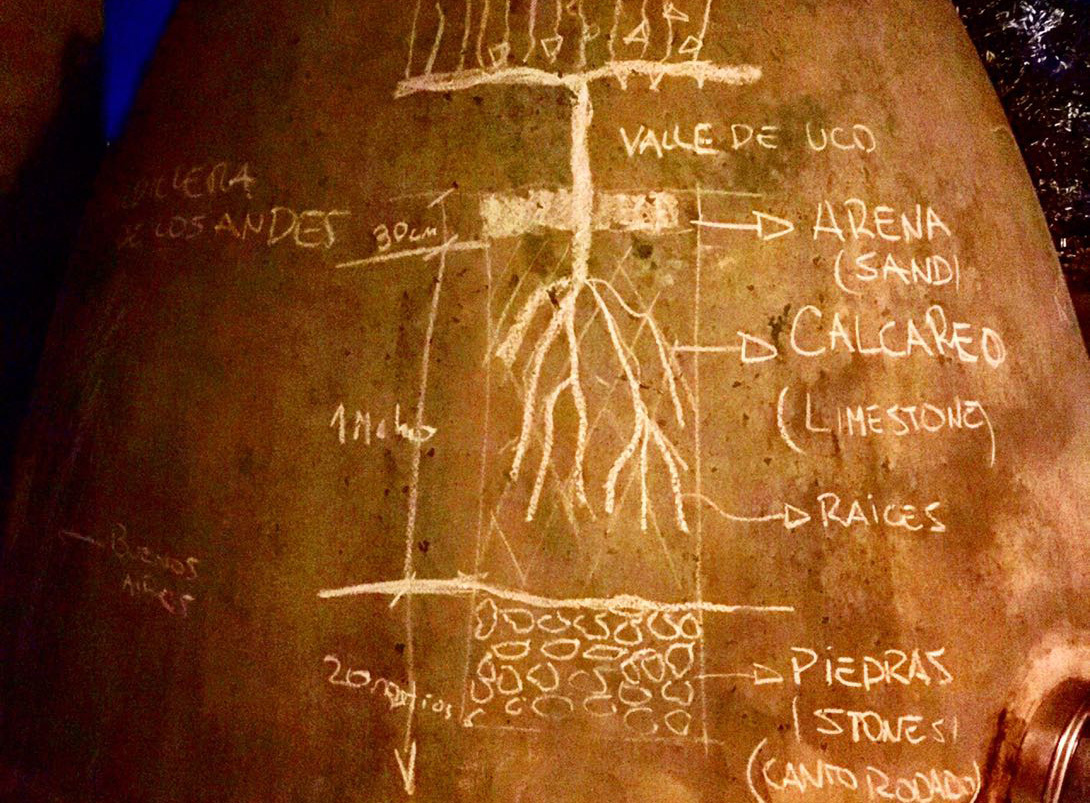 ff