An Interview with Jonathan Sieff, Producer of Rosé des Grands Pins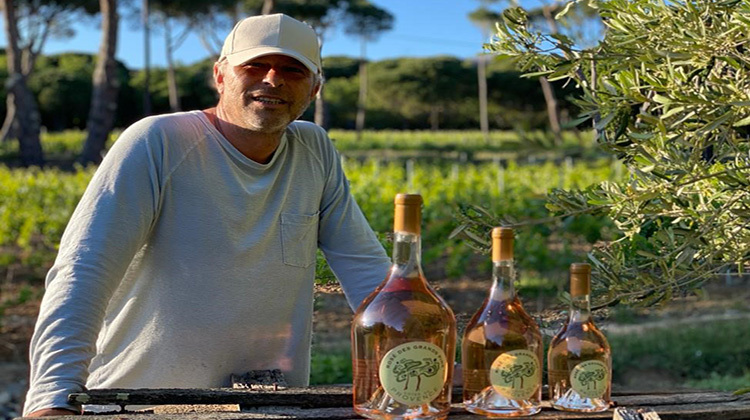 Jonathan Sieff
13 July 2022
Last week we sat down with Jonathan Sieff, owner of Domaine du Rosé des Grands Pins, to discuss the beautiful Provençal Rosé he produces at his vineyard in the South of France. We selected the delicious 2021 vintage to be our Wine of the Month for July, after previously introducing our customers to the wine a couple of years ago.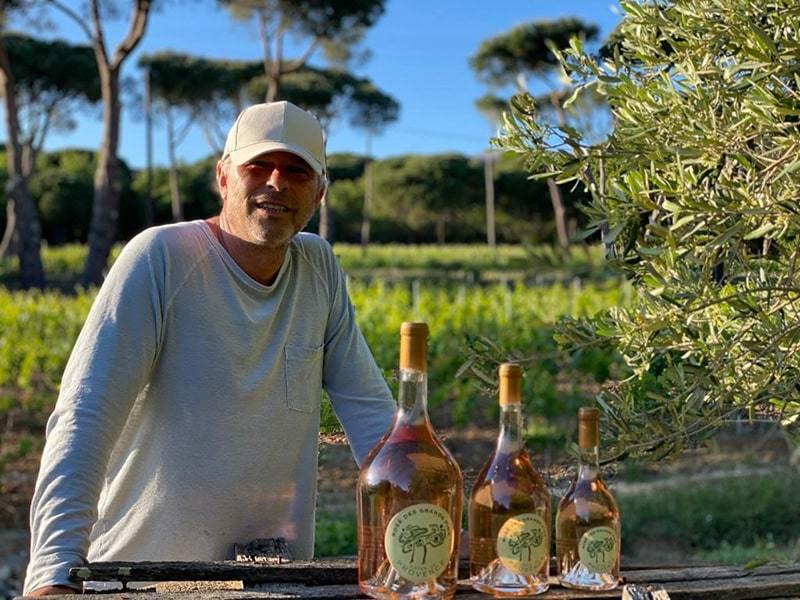 Tell us about Rosé des Grands Pins and what makes your wine so special
When I first bought the property where Rosé des Grands Pins is grown, I went on a journey of replanting the vineyards with a very talented man named Francois Corradi, who was previously a wine producer in both Burgundy and Champagne. At the beginning of our work together, I said to Francois that we need to create a Rosé that is more in line with a sort of dry, white wine approach, and I really wanted to create a light, fresh, dry Rosé blending the local grape varieties with a good balance aroma and vivacity, creating the perfect taste of summer. We worked closely together, doing a lot of work on the soil and researching carefully what the right varieties would be to achieve the sort of wine I was hoping to produce. We planted Shiraz, Grenache and Cinsault grapes, starting the journey around eight years ago now.
I also wanted to really stay true to the wholesome, organic nature of it all. So the vineyards are all managed in a very organic fashion, everything is done by hand. The name as well, Rosé des Grands Pins, comes from the pines that surround the estate. All the vines are bordered by these beautiful pine trees.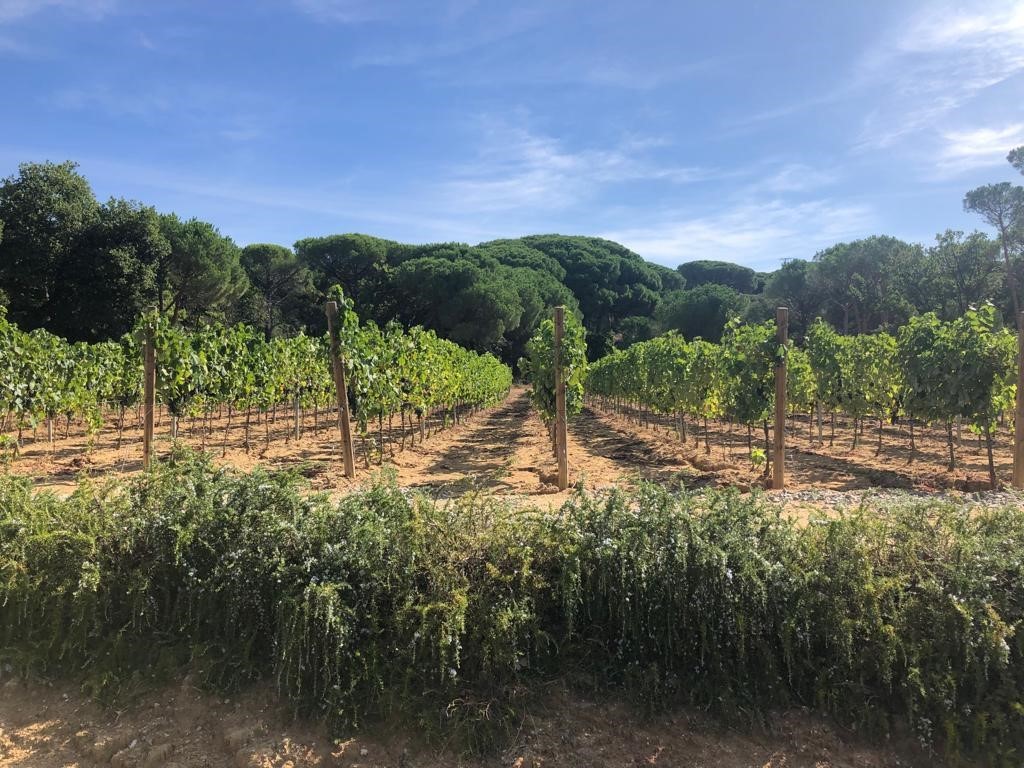 What path did you take to become a wine producer?
My love of wine came from my late father, who was a connoisseur of wines & had an outstanding cellar. I spent a lot of my time with him, even from an early age drinking great burgundies and clarets together. Then about ten years ago, we got involved in buying a property just outside St Tropez and a little further inland from all the beaches. When I arrived there was nothing, just a field of horses, some ducks and all sorts of things. But looking at the history of the property (and finding photographs from the late 40s/50s), we discovered that the land was originally vineyards.
Tell us about your background
I'm an entrepreneur by trade, and I'm involved in sustainable technologies focused primarily on the planet. Our business is actually a world leader in the biodegradation of polyolefins. We have a clever disruptive technologies that biodegrades plastic in the natural environment leaving no microplastic and is non-toxic. We're very focused on the planet, and really trying to do something positive to have an impact on the world.
Tell us about your inspirations and influences
I think historically Rosé was seen as a low-end wine, until the great Château d'Esclans and Whispering Angel really put Rosé back on the map with the outstanding wines they created. Along the way, we've really thought about emulating that, focusing on creating something that is different to the market.
Creating something different for the market really goes throughout our whole process. Our bottle shape is pretty unusual based on the parasol pines surrounding the vineyard, our label changes every year and its designed by my daughter. Everything we do is a family effort, we're all involved in the wine and my two boys drink it!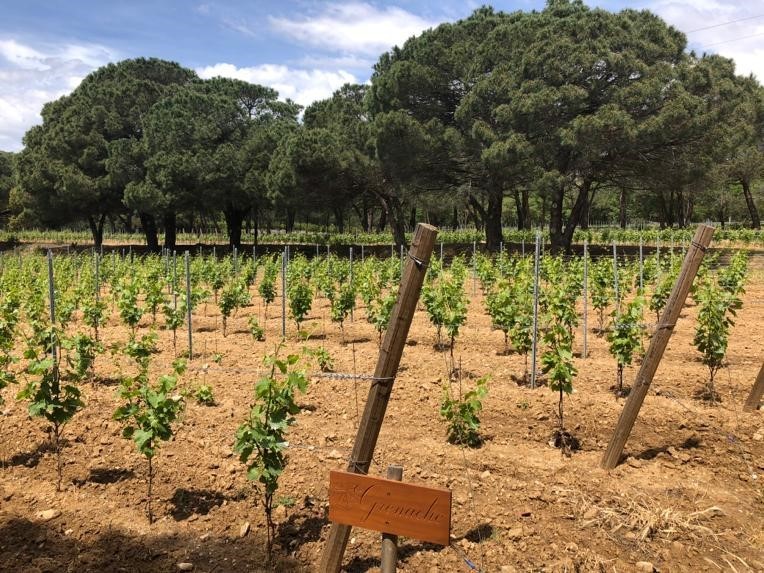 How long did it take you to conceptualise and perfect your wine?
We really feel that every year our wine has got better and better. We put that down to the yield, the maturity of the vines, and refining what works best for our grapes in this area. Francois really understands the style of wine that I'm trying to create, and we're really pleased that we now have a number of fans around the world who are engaged and always offering advice and recommendations.
Tell us about the production process
There are no machines at our vineyard, it's all done very organically. And as we all know with winemaking, there's no magic formula to make it taste the same every time, we must continue to work as hard as we can to produce the wine we want to produce.
What makes our Rosé special as well is that it's a very limited production, it's not easily available and we do like it that way. We want to make something unique and different, where people will really appreciate it. We are fortunate to have it on wine lists in some fantastic restaurants and these places help us highlight the quality and the hard work that's gone into creating it.
How many bottles do you tend to make in one year?
We planted around two hectares of vineyards, so we produce 5500 bottles a year across double magnums, magnums and singles.
What is your vision for the wine and your vineyard?
Well, like everything in life, you've got to continue to invest and improve all the time. So we're continuing to invest in the vineyard, looking at new ways to take it forward and to improve everything. We're also in the process of looking at more land, so there is an intention to increase production and we of course would love to expand our distribution base as well. It's really a labour of love at the moment and we're excited to see how we can continue to develop this beautiful wine.