Charles Braastad, Managing Director of Delamain Cognac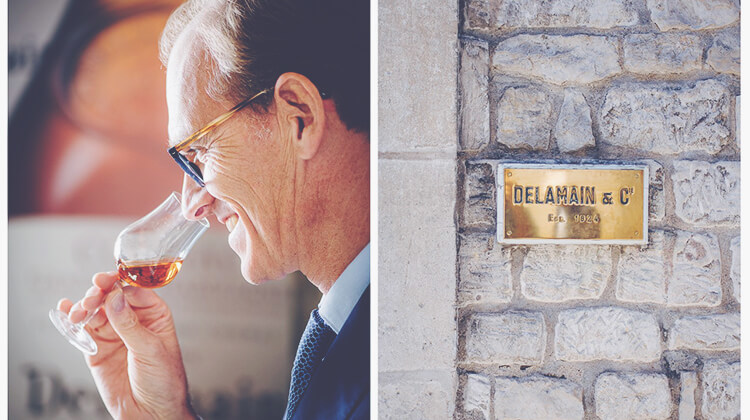 Charles Braastad
5 August 2021
Founded in 1762, Delamain was the very first Cognac House to release vintage Cognac. They are a family run establishment and one of the oldest Cognac producers in the world. We sat down with Charles Braastad, the 9th generation of the family to run the House and discussed Delamain's rich history and extraordinary range.

Tell us about Delamain and how it came about?
Delamain's involvement in cognac dates back to the arrival of Irishman James Delamain in 1751. A Dubliner and protestant of Hugenot ancestry, James quickly immersed himself in the cognac trade, marrying the daughter of cognac negociant, Isaac Ranson and forming a partnership with his father-in-law. As early as the 1760's James Delamain was already making a name for himself and his excellent cognacs. As a result, James could proudly write to a London spirits merchant; "we have the reputation of shipping the best that leaves the country". In 1824, with the Delamain line planted firmly in the Cognac soil, James' grandson Henri partnered with a cousin to found Roullet & Delamain, with this business ultimately evolving into today's Delamain & Cie. In 2017, following a long-standing relationship, family-run champagne and wine group Société Jacques Bollinger became a majority shareholder, cementing what has been a very important relationship and reinforcing a strategic fit that is all that we could have hoped for. With both houses sharing an unwavering focus on excellence based on craftsmanship and a shared vision as to how that excellence can drive our businesses, this is a much-welcomed development for the House of Delamain.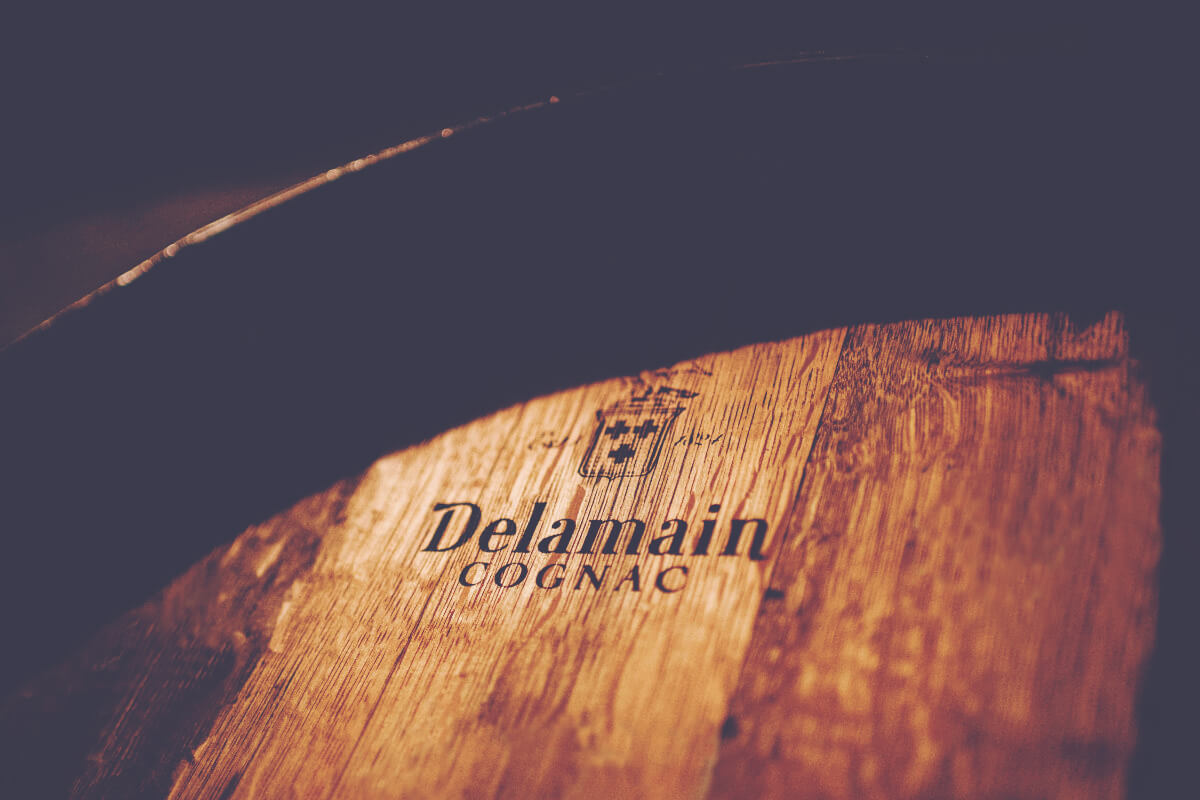 What makes Delamain stand out compared to other cognacs?
The genuinely unique role that Delamain (and Delamain cognacs) holds in the 'cognacsphere' results from a focus on exceptionality at every stage of the cognac life cycle. Beginning with the best of nature, (eau-de-vie sourced only from the Grande Champagne and aged exclusively in old well-seasoned French oak) and applying cellaring and blending practices honed and shared across 9 generations, the House of Delamain then allows every cognac the necessary time to achieve the full potential of every extra step and benefit of Delamain's care. As a result, every Delamain cognac is an X.O or older. Time is the silent and powerful multiplier of every advantage provided by our 'excellence: only and always' approach and the punisher of every failure to maintain that standard.
This unique approach to crafting cognacs (Delamain being the only cognac house producing only X.O and above, Grande Champagne cognacs) has a very genuine purpose and delivers equally exceptional results.
We believe that in pursuing each of the basic three pillars of cognac craftsmanship, nature, time and man, to their highest level (singularly and even more importantly in concert) there effectively exists another level of sensory beauty in a cognac; aromas and tastes that have no equal in the spirit world. Our goal is to create cognacs that deliver this sort of transcending sensory experience; and this experience can only be achieved with optimal nature/time inputs and a level of obsessive craftmanship that has been honed over more than two centuries.
The result is exquisitely elegant cognacs which unfold sumptuously with multi-layered complexity across the aromatic pre-taste phase and into a gustatory phase renowned for its extraordinary length.
Tell us about yourself/yourselves and your background? How did you come to create Delamain?
Delamain remains one of the oldest and continuously family-run houses in Cognac. We are a small team of just 15 employees, led by myself as Managing Director (I am the ninth generation of the Delamain family to hold this role) and our award-winning Cellar Master of over 40 years, Dominique Touteau. We are tasked with continuing in the footsteps of earlier generations who relentlessly pursued cognac perfection and we are gifted with the inherited wisdom of those generations. The inherited mantle is not, however, just about replicating the successes of earlier generations but also leveraging wisdom and an almost DNA-level fascination in a pursuit of cognac perfection.
Tell us about your key influencers and where your inspiration comes from?
Delamain cognacs aim to express and embody the finest that nature can offer as guided by man across time. The inspiration remains always the extraordinary terroir of the Grande Champagne and it's our job at Delamain to nurture and unlock the natural gifts of this most important cognac terroir.
This mission was perhaps most influenced and reinforced by brothers Jacques & Robert Delamain a century ago and exemplified (then as now) in what has become Delamain's flagship cognac, Pale & Dry X.O.
In 1920, Jacques and Robert, having returned from the trenches and despair of a world war to the simple beauty of the Charente's rolling vine-covered hills, created what was then a ground-breaking cognac and one that has evolved into an icon in the century since. An ode to nature and the human spirit, Pale & Dry was light, pure and imbued with the optimism of what would be one of history's most celebrated decades. Pale & Dry remains the touchstone for us as a cognac house, both in defining a house style and as a reminder of who we are and what we aspire to be.
Tell us about your range and about Delamain. How many cognacs do you have and how are they different?

We have a limited range, with a very deliberate choice to focus quality over quantity/range. In a sense this choice is largely dictated by our Grande Champagne only, X.O and above only path.
Cognacs get more distinct with age and their characteristics become more pronounced. With Grande Champagne eaux-de-vie, the impact of time can be a quite spectacular expression of terroir, which can vary almost vine row by vine row, so much of what we do relates to understanding what a particular eaux-de-vie might optimally achieve and then patiently guiding that eaux-de-vie through to its greatest potential, its fullest expression.
Our matured, Grande Champagne eaux-de-vie will have one of two destinies; and our product range effectively reflects this dichotomy. They will contribute to Pale & Dry X.O, elevated further through blending to form part of our flagship cognac; or, if in the view of our Cellar Master their highest expression is as a stand-alone, unblended cognac, they will be nurtured to eventually be offered as part of our super premium, single cask range: Pléiade.
At the core of Delamain's product is Pale & Dry X.O, sleek, elegant and ethereal with wonderful citrus, apricot and incredibly long dry finish. The blending of Pale & Dry X.O, such that it remains true to its heritage after 100 years, is an art. As noted above, it is effectively Delamain's liquid mission statement.
For the Delamain Cellar Master, there is a second and perhaps even more intriguing art, identifying and then nurturing particularly special as yet unblended eaux-de-vie in the Delamain cellars. These will become part of Delamain's Pléiade range.
In French, "La Pléiade" refers to a collection of literary works of individual genius, with that usage derived from Pléiades, a constellation of stars. The Pléiade range is a group of finite individual stars; either vintages, single cask or single vineyard cognacs that have been brought together within one range, grouped by age. They are each very limited in quantity, with the rolling range introducing new stars as earlier ones are exhausted
Distinctive, one-off cognacs grouped in a framework that has the collective scale to reach consumers repeatedly under a single product banner in a way that can drive consumer/investor confidence and brand recognition. Pléiade is comprised of 3 collections defined by age (Révélation, Plénitude and Apogée), showcasing old cognacs at different life stages. For example the single cask Malaville featured in the "Révélation" collection and originating from the 50 acres of vines we cultivate. Bursting with exuberance this already several decades old cognac boasts fruity notes of cherry, muscat grapes and vanilla, with just one sip you are transported to the parcel of Grand Champagne vines to which it owes its name.
Which one is your favourite? Or do you tend to drink different cognacs depending on the occasion or mood?

As with wine, it depends on the occasion and the mood. The cognac tasting experience can be as social or as personal as you want it to be. Pale & Dry X.O is of course in my blood and is a wonderful old friend I am drinking now (summer) as an aperitif or served chilled or paired with a seafood starter. The extraordinary fruit of single cask Malaville (from the Révélation collection within Pléiade) pairs sublimely with rich foods like pork terrine with figs. Equally, it invites you to get lost in its aromas as an evening digestif, whether in an armchair in front of the fire or gazing at the heavens with friends.
Tell us about the production process?

It all begins with the Grande Champagne and its extraordinary terroir. The finest of nature. Delamain works with a treasured group of long-time viticulteurs and distillers, each of whom has the highest possible insight into their vines and terroir and many of whom have been supplying Delamain for many generations. These are very special and deeply collaborative relationships and we are as proud of them as they are to be contributing to what will after decades become beautiful cognacs. We also directly cultivate 20 hectares in the Grande Champagne, the source of Malaville. After distillation, which locks in the extraordinary Grande Champagne DNA, the resulting eaux-de-vie begin what will be an up to 60 years journey, nudged to greatness as they are moved through different stages in our cellars, each with different temperature, moisture and light conditions. It is here that the artistry of the cellar master is displayed and where ultimately a determination will be made that a cognac is ready.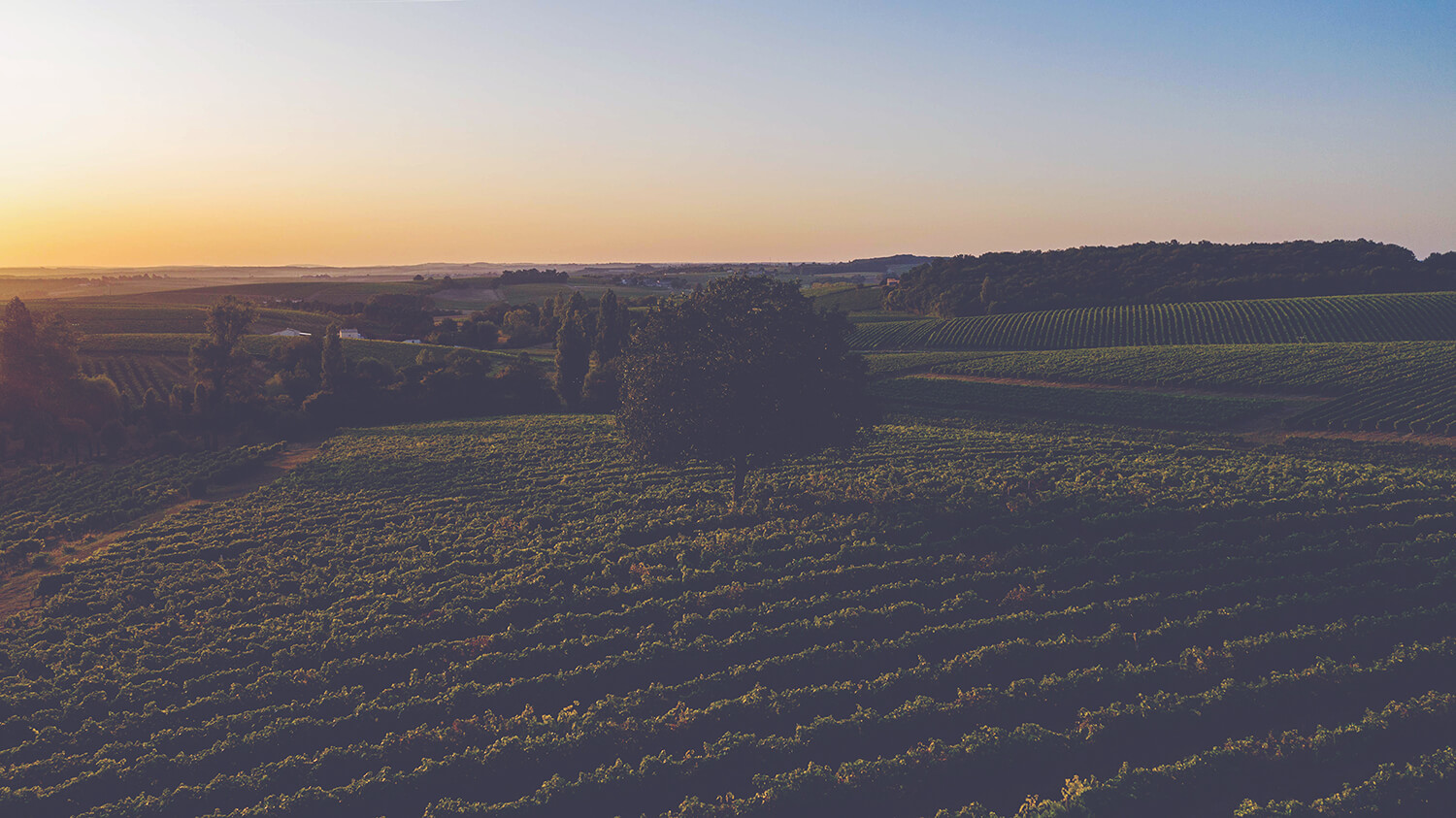 How long did it take you to conceptualise and perfect the cognac?
Pale & Dry is a largely legacy product so the true art is to produce a largely unchanged product year after year. That said, in 2020 in celebration of its 100th anniversary we made several changes very much within Pale & Dry's sensory heritage, limiting the reduction to 42% ABV and including an additional ageing step in smaller individual casks to subtly enhance its famous characteristics.

The Pléiade range largely reveals itself. From early in a cognac's life our Cellar Master will recognise and nurture certain attributes, but ultimately cognacs slowly reveal themselves through the aging process. He will watch every cask intensely so as to anticipate and decide when it has reached its highest potential. With the launch of the Pléiade range he will be keeping an even closer eye on those cognacs that would make excellent offerings within each of the 3 tiers of the Pléiade range.

How many bottles do you tend to make in one year?
Delamain's output is ultimately dictated by the fact that it only produces Grande Champagne X.O and above cognac, i.e only very old cognacs; and the reality is that this takes time and there is no substitute for that. Very few producers are willing to invest the decades needed to achieve the 20-60 year mark that Delamain seeks to do. Every bottle of Delamain cognac has spent on average several decades ageing which means output today is based on purchases of eaux-de-vie more than a decade ago.
We don't supply exact production figures, but our annual total bottle production is generally in the low 6 figures, reflective of our positioning as a specialist producer of only the very finest cognacs and embracing very much a quality over quantity approach. The majority of our bottling (historically @80%) consists of our core product, Pale & Dry X.O, with the rest of our production comprised of our Pléiade range and bespoke bottlings of individual selected casks for clients (individuals and businesses) looking to present Delamain cognacs in a more personalized context.