Our Favourite Cocktails with Recipes and Tips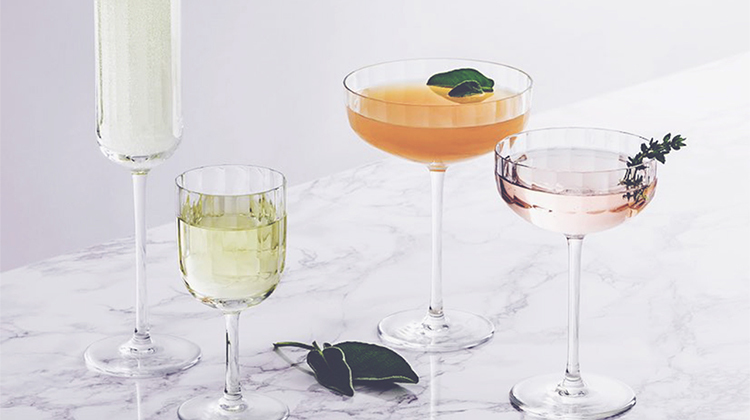 Bordeaux Index Spirits Team
14 February 2021
Knowing how to make a killer classic cocktail should be a trick up every adult's sleeve. We are here to help with everything you need on how to make the very best. Our spirits team have rounded up their favourite recipes and classic cocktails so you can recreate these masterpieces at home.
Alongside the recipes, the team have also shared their top tips and insider's know-how on how to give those cocktails extra flair. We've also chosen the glassware of choice to showcase our delicious cocktails from the incredibly talented glassware designer Richard Brendon. The very same glassware designer who designed the globally celebrated 'The Wine Glass' in collaboration with Jancis Robinson which sits at the heart of the JR X RB Collection.
G&T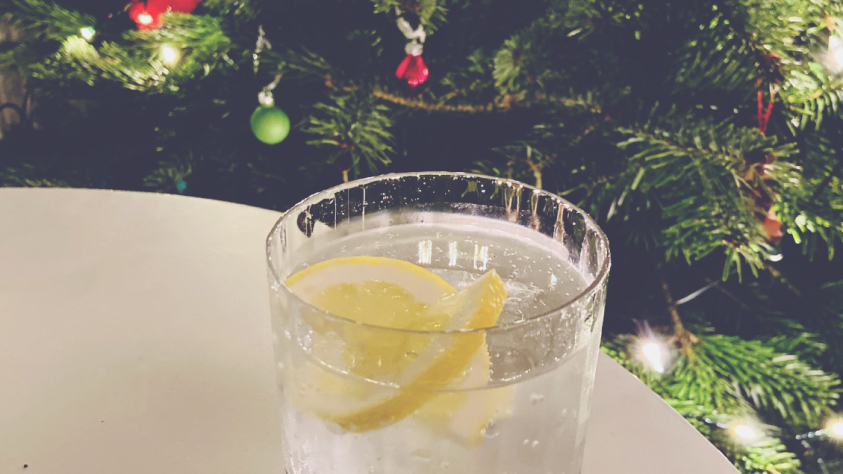 We are starting with an old favourite – the humble G&T. It may be humble but getting it right is a well-mastered skill.​⁠ ⁠It is currently the number one mixed spirit serve in the world and with no less than an international day to celebrate it, the humble G&T is undoubtedly the best. ⁠ With the plethora of gin's available today it can be tricky to work your way through the many options on offer to find your favourite. We have done the legwork for you and have found what we believe is truly the best gin for a G&T. We recommend using Gilpin's Westmorland Extra Dry Gin​⁠ in your G&T and we are confident this will become your favourite
​Ingredients:​⁠
1 part Gilpin's Westmorland Extra Dry Gin​⁠
3 parts Fever Tree Premium Indian Tonic
⁠​Top Tip – Add a slice of lemon for a zesty kick and plenty of large ice cubes. You want more ice than you think, and no, this won't dilute your drink. In fact, it does quite the opposite, the colder the drink, the less diluted the G&T becomes thanks to slower melting. Allowing you to really taste the quality of the star of the show, Gilpin's gin.​⁠
Dark & Stormy​⁠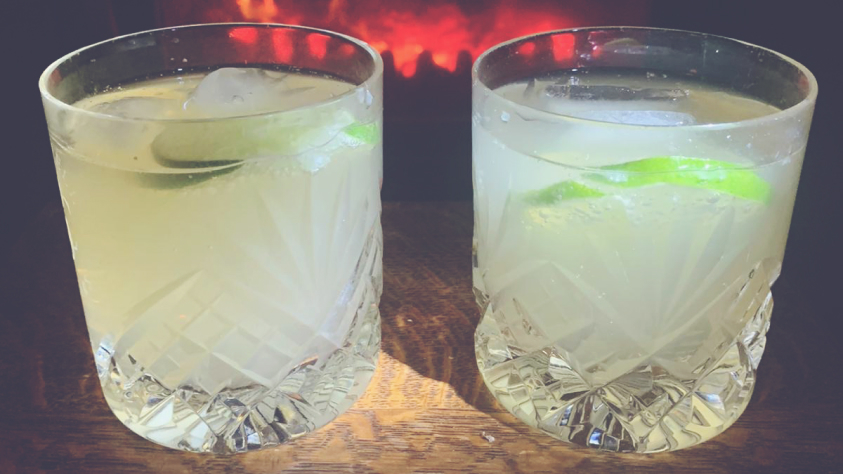 ⁠​The Dark and Stormy is a drink that came to be in the Caribbean waters, where rum is plentiful and so are sailors. And so the story goes... British naval officers were brewing up ginger beer to combat sea sickness. They swirled the two together in a cup, a sailor allegedly commented it looked "the colour of a cloud, only a fool or a dead man would sail under," and the Dark and Stormy was christened.⁠
​Ingredients:​⁠
2 parts Dark Rum​⁠
1 part Lime Juice​⁠
4 parts Ginger Beer​⁠
​Top Tip - Historically a Dark & Stormy does not include lime but we love the modern take on this classic cocktail. We recommend adding fresh lime juice, this will really liven up the cocktail and add an extra layer of citrus flavour – delicious!​⁠
French 125​⁠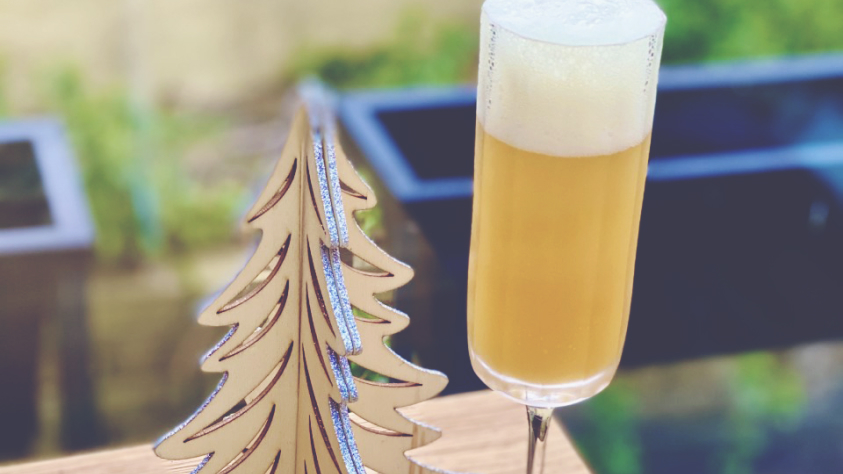 This Cognac version of the French 75 was first made over ice in a Collins glass, we love the more modern flute serve. It helps with the lightness giving the cocktail a lively, quaffable and refreshing finish.
​Ingredients:​⁠
1 part Cognac​⁠
1 part Lemon Juice​⁠
1 part Icing Sugar​⁠
Top with Champagne​⁠
​Top Tip – Pour half of the Champagne into the glass at the start​ to help reduce foaming.​⁠
Gin Martini​⁠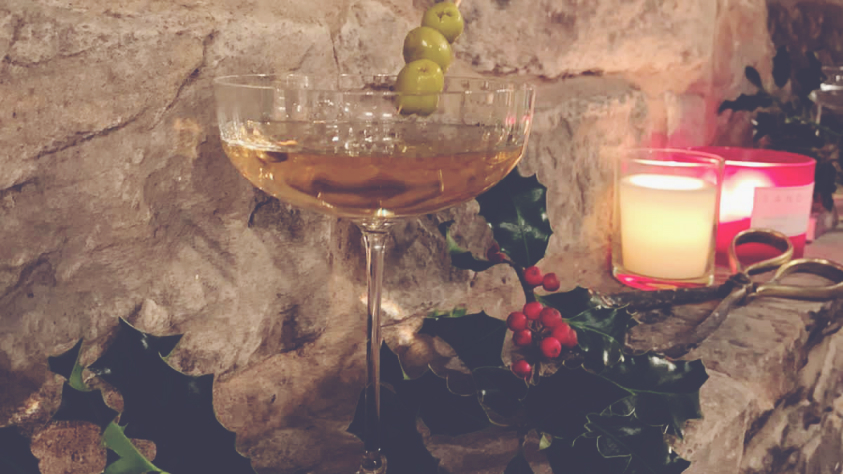 We all know the famous words by 007 who likes his martini "shaken not stirred". It is not only James Bond whose drink of choice is a gin martini. From the Royal Family to Ernest Hemingway, F. Scott Fitzgerald to E.B. White, William Churchill to Dorothy Parker, the Martini has earned the favour of many famous names.⁠
​Ingredients:​⁠​⁠
5 parts Gin​⁠​⁠
1 part Vermouth
​Top Tip - Make it a 'burnt' martini by adding a touch of smoky whisky. This creates a delicious twist to a classic cocktail.​⁠
Whisky Sour​⁠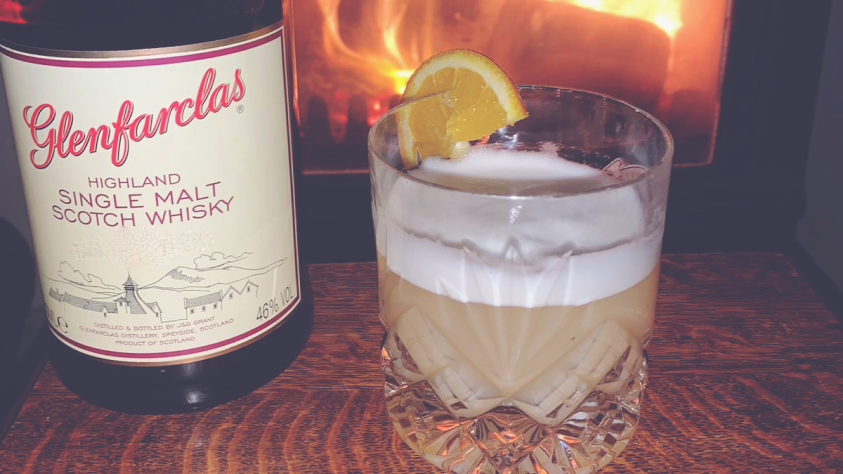 ​It is widely believed the whisky sour was first created at sea to help prevent the onset of scurvy in sailors. Citrus was an effective way to combat the disease and thus the much-loved whisky sour was born. How its purpose has changed! ​
​Ingredients:​⁠
4 parts Whisky​⁠
2 parts Lemon Juice​⁠
1 part Sugar syrup​⁠
½ Egg white​⁠
Top Tip – Shake twice. The first shake is to aerate the egg white, the second and final shake is when you add the ice. This will create the most amazing froth.​⁠
Whisky Highball​⁠⁠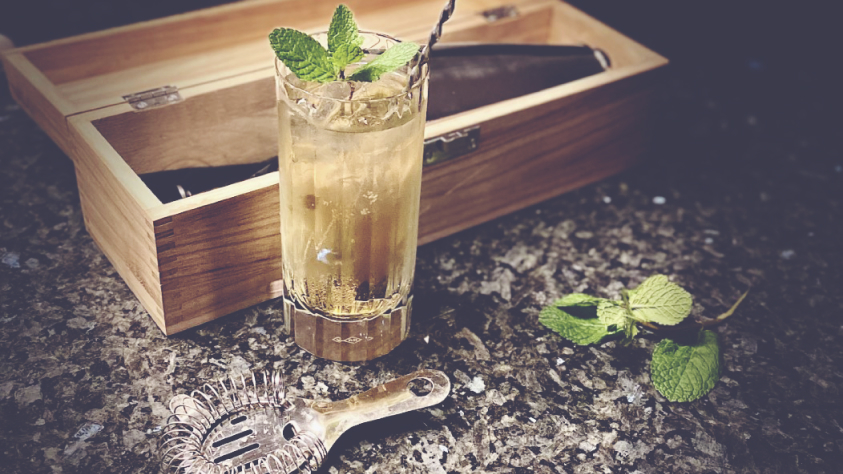 This is the original recipe using soda water. Today, ginger ale is often used as the mixer. With the range of ginger ales available on the market you can make an endless array of tastes, making this choice so popular.​⁠
​Ingredients:​⁠
1 part Whisky​⁠
2 parts Soda Water​⁠
Fresh Mint​⁠
​Top Tip – Temperature is everything with a highball, make sure your glass, water and whisky are all super chilled. Keep the glass in the fridge for an hour before preparing this sumptuous cocktail. Garnish with fresh mint leaves to give a refreshing finish.
Gimlet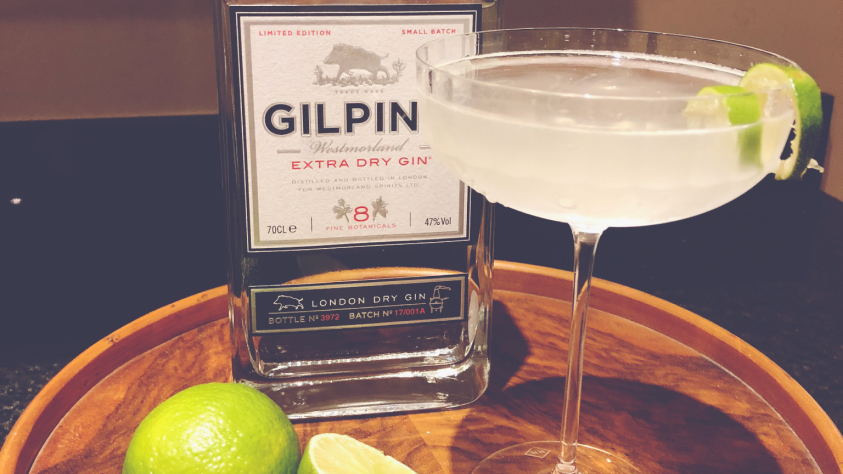 ​"Mad Men" fans may recognise the Gimlet as Betty Draper's drink of choice, but her own generation likely knew it from Raymond Chandler's 1953 novel The Long Goodbye. "A real Gimlet is half gin and half Rose's Lime Juice and nothing else," Terry Lennox tells the detective Philip Marlowe "It beats martinis hollow."⁠
​Ingredients:​⁠
1 part Gilpin's Gin​⁠
1 part Lime syrup​⁠
​Top Tip – We suggest switching out the lime syrup for fresh lime juice. The one-to-one ratio in this recipe is too sweet for most drinkers today.​⁠
Cosmopolitan​⁠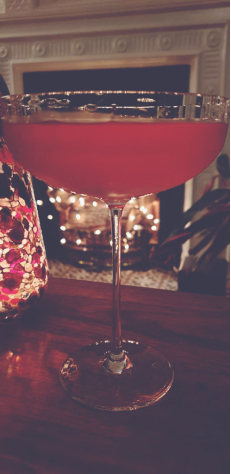 Always remember the ratio 2:1:1:1. Two parts citrus vodka, one part each Cointreau, fresh lime juice and cranberry juice - the thing that gives the drink its famous pink colour.​⁠ For a festive variation, switch out the orange for a piece of ginger which brings a peppery and sweet zing.⁠
​Ingredients:​⁠
2 parts Vodka​⁠
1 part Triple Sec​⁠
1 part Cranberry Juice​⁠
1 part Lime Juice​⁠
​Top Tip – Rub orange zest around the rim of the glass and your Cosmopolitan will reach new levels!​⁠​⁠
Sidecar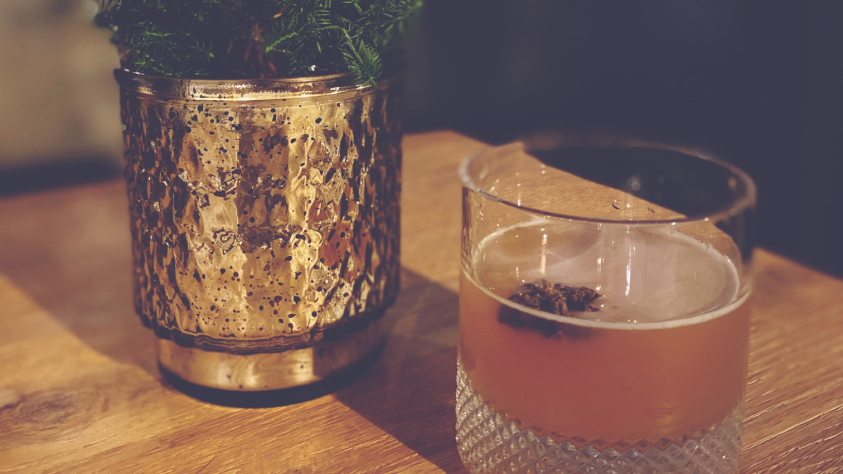 Famously invented by the Ritz Hotel, try a Boston Sidecar and switch out the Cognac for Rum.​⁠⁠
​Ingredients:​⁠
2 parts Cognac​⁠​⁠
1 part Triple Sec​⁠​⁠
1 part Lemon Juice
​​Top Tip – If you have a sweet tooth add in a touch more Triple Sec or add a sugar rim to the glass to add a sweet contrast to your drink.​⁠​⁠
Old Fashioned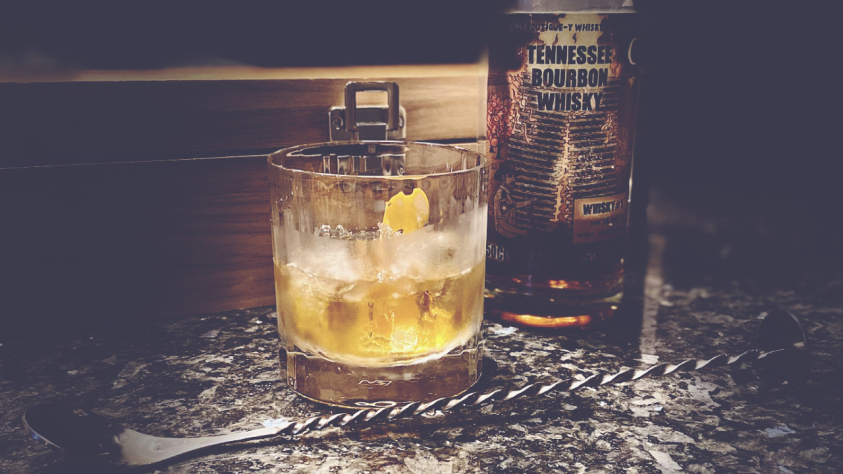 ​⁠​If you are looking to do something a little different with your old-fashioned then we suggest trying The Caribbean Old Fashioned which uses rum instead of whisky and adds tropical bitters for a more exotic feel. Another great take on the traditional Old Fashioned is the Old Fashioned summer recipe which subs in port for whisky, perfect for long lazy days of summer drinking. ​​⁠
Ingredients:​⁠
6 parts Bourbon​⁠
2 dashes Angostura bitters​⁠
1 Sugar cube​⁠
​​Top Tip – Don't overdo it on the Angostura bitters, two dashes are plenty. This will balance out the sugar and add that all-important touch of spice.​⁠​⁠​⁠
Bramble​⁠
​⁠​If you had ever wondered where the name 'Bramble' comes from, there are a few tales as to the origins. Our favourite and one of the most widely believed is that the name 'bramble' was coined after watching the winding nature the liqueur takes as it trickles through the ice. Creating the effect that it is weaving its way down the glass to avoid brambles.​⁠​​⁠⁠
​Ingredients:​⁠
4 parts Gin​⁠​⁠
2 parts Lemon Juice​⁠​⁠
1 part Sugar syrup​⁠​⁠
1 part Crème de Mure​⁠
​Top Tip – Fresh is best. Make sure you use freshly squeezed lemon juice when making a Bramble, not the sort you buy in a bottle. It is worth the extra elbow grease. The fresh citrus juice is jam-packed with those all important flavours and fragrance. Try using Demerara sugar syrup lightly infused with cinnamon to add a winter slant to this delicious cocktail.​⁠​⁠​⁠​⁠
Negroni​⁠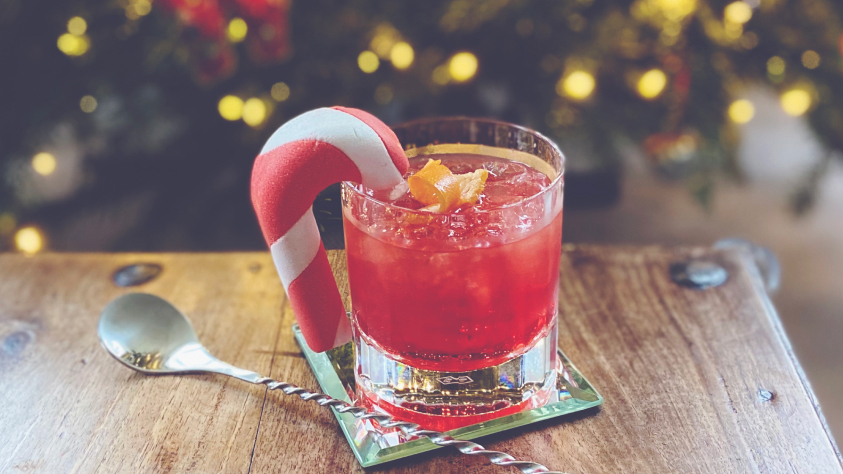 Believed to have been created over 100 years ago in a café in Florence the elements of the Negroni have not changed. The equal ratio of bitter (Campari), sweet (Vermouth), and strong (Gin) are still the core ingredients today. Nowadays you can find hundreds of variations to the traditional Negroni. One of our favourite interpretations of this classic cocktail is the 'Old Pal', this variation replaces the gin with whisky. The addition of whisky gives a delicious depth of flavour to the drink.​⁠​​⁠⁠
​Ingredients:​⁠
1 part Gin​⁠
1 part Sweet Vermouth​⁠
1 part Campari​⁠
​Top Tip – Garnish with a twist of orange peel. Twist the peel over the glass to release the citrus oils from the orange into the cocktail. This will create a wonderfully aromatic and zesty finish.​⁠
Manhattan Love Story⁠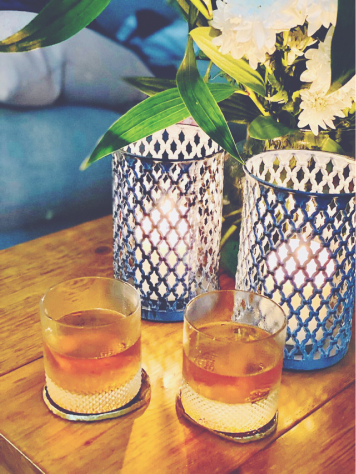 Our Spirit's team have added a romantic twist to an old classic, creating the perfect Valentine's cocktail. And what better way to add a bit of fun to your Valentine's night than with a delicious cocktail?⁠​⁠​​⁠⁠
​Ingredients:​⁠
3 parts Bourbon⁠
2 parts Sake (dry)⁠
1 part Ginger Liqueur⁠
2 dashes Angostura Bitters⁠
Garnish: Orange peel⁠
​Top Tip: Add some chemistry to your cocktail and give it that extra special Valentine's twist by squeezing the orange peel over a glass whilst holding a lighter or a match. As the oil drips out from the peel it will spark into flames... really setting your Valentine's night alight!⁠​⁠
Invented in New York City's Manhattan Club at the end of the 19th century, the Manhattan was the most famous cocktail of the decade. Thanks to the cocktail culture boom in the early noughties the Manhattan has made a comeback and is a firm favourite worldwide. Today, there are many variations to this classic cocktail and with the addition of ginger liqueur, sake and flaming orange peel this Valentine's take on the Manhattan really is a love story.⁠
The Libertine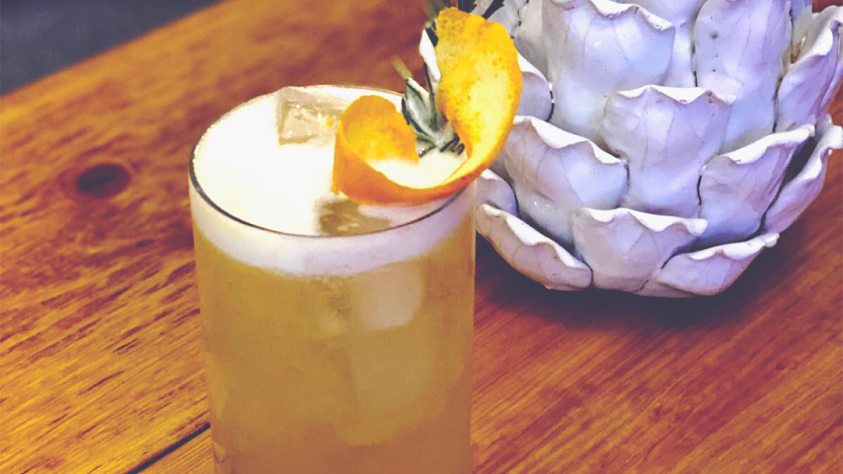 The Libertine is a fairly new kid on the block in the well established world of cocktails but it didn't take long to become one of our favourites. Full of flavour, a pleasure to drink and with whiskey at its heart, what's not to love?
​Ingredients:​⁠
1 part Sugar Syrup
2 parts Bourbon
1 part Fresh Lemon Juice
2 tsp Orange Marmalade
1 tbsp Maple Syrup
1 tbsp Fresh Orange Juice
2 sprigs Fresh Rosemary
1 Egg White
​Top Tip: When making your sugar syrup (dissolving equal measures of sugar and water) add the sprigs of Rosemary into the mixture allowing the flavours to infuse. This creates a subtle hint of herbal Rosemary running through the cocktail - truly delicious.
This whiskey drink is believed to have first been made by Mariena Mercer at the Chandelier Bar in vibrant Las Vegas. There have been a few variations to the recipe since its first creation, replacing maple syrup with golden syrup seems a popular choice. Having tried a few, we have to say the original is still the winning recipe in our eyes.⁠
Maple Old Fashioned⁠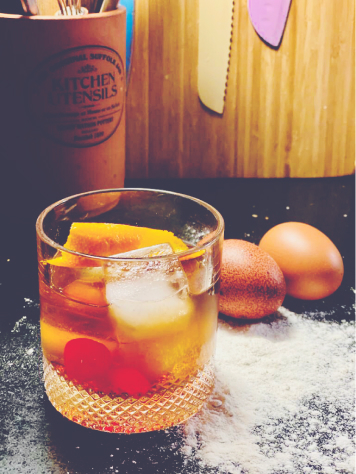 Let us introduce you to the Maple Old Fashioned. A dash of maple syrup gives a gloriously sweet twist to this old classic.
​Ingredients:​⁠
5 parts Whiskey/Bourbon⁠​⁠
1 part Pure Maple Syrup⁠​⁠
2 dashes of Angostura Bitters⁠​⁠
Garnish with Orange Peel and Maraschino Cherries⁠
Top Tip: With the sweet maple syrup and characteristically sweeter tones of bourbon don't hold back on the bitters, the addition of bitterness perfectly balances out this heavenly cocktail.⁠
Nowadays rum seems to have taken over as the popular spirit of choice for this particular cocktail. Rum lover or not try making the Maple Rum Old Fashioned, it gives this delicious whiskey based Old Fashioned a run for its money.⁠