2007 Burgundy Galore - "I must be dreaming"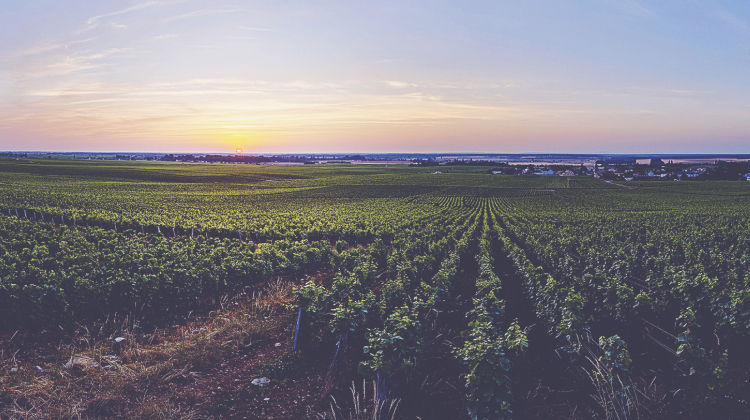 Guy Ruston
13 November 2020
Before I get into the write up of a quite extraordinary 2007 Burgundy retrospective... RIP Sir Sean Connery.
---
As a movie geek and big Bond fan, this one hurt. Perhaps the loss of such an iconic film star resonates that much more during a time when our cinema-going has been so restricted.
Ah the cinema... I've been desperately looking forward to the latest Bond film all year, especially with Cary Fukunaga (of True Detective and Maniac fame) shooting this one, alas I will have to wait a little longer. Thankfully the Bond-shaped hole in my 2020 calendar, indeed the void in my life at the absence of cinema itself, was briefly filled by my favourite contemporary filmmaker; Christopher Nolan, bravely cracking on and releasing his breathtaking cinematic experience that is 'Tenet'. If you haven't yet seen Tenet, then please stop reading this twoddle immediately and go see it. It's essentially a Bond film, if the Broccoli family had enlisted Timothy Leary as screenwriter and sent him off to an ayahuasca retreat armed only with one of Ian Fleming's novels and a textbook on Entropy.
If you have seen Tenet, then strap yourself in as I take you via a temporal pincer movement back to my report on an incredible 2007 Burgundy dinner.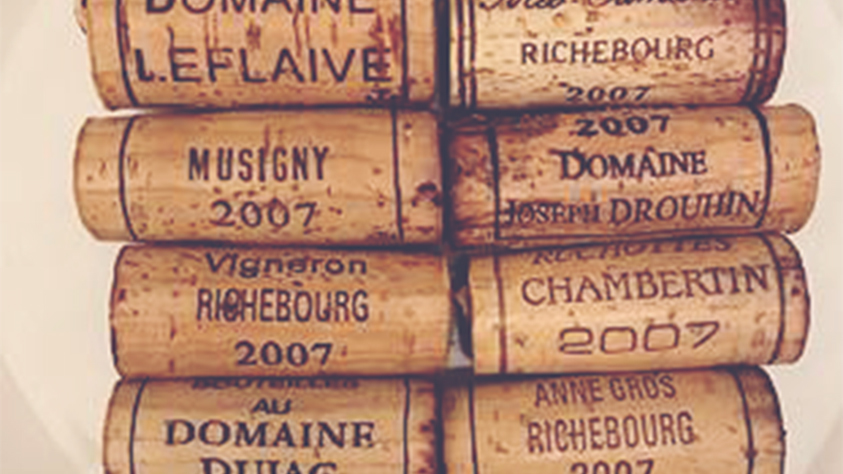 The new '01'
The sheer drinking pleasure of the '07s (reds in particular) isn't news. Indeed, during the last couple of years, it is one of the contemporary vintages regularly highlighted by Burg-lovers as a great one for current drinking. "The new '01", "like the 2000s only better", 2007 is a vintage that both garners and radiates good vibes. They are wines that possess mass-appeal, crowd pleasers if you will, yet retain a certain coolness. If they were a movie franchise, then they would definitely be Bond. See how I did that?
There's an authenticity to the 2007s, it has a discernible signature but one that is unintrusive to the terroir or indeed the winemakers chosen style. I'd go as far to say that in the best examples (from this tasting at least) the sunny and uncomplicated nature of the vintage allows the perfect stage on which the wines to perform. The best examples of Burgundy 2007 speak in their own voice, they don't force a ripeness or richness that isn't there, and they're all-the-more harmonious and successful for it. I think of Sean Connery's turn, Oscar-winning no less, as Irish beat cop Jim Malone in 'The Untouchables' or as Juan Sánchez Villalobos Ramírez, Chief metallurgist to King Charles V of Spain and tutor of all things immortal in 'Highlander.' In both performances, there was zero chance of Connery ever playing the roles in anything other than his native Edinburgh accent!
In true Bond style, we kicked off our evening with a magnum of 1979 Bollinger La Grande Annee. What a fine magnum this is. Fresh, focussed, yet richly flavoured with baked apples and hazelnuts. A lovely hint of tropical fruits on the finish and in a perfect place for my palate, in terms of maturity. Shplendid.
Now to those 007s...
"Shaken, not stirred"

2007 Leflaive, Chevalier Montrachet (en magnum)
Pure, almost crystalline on the nose and in the mouth, with a depth and intensity that promises so much more. What it lacks in muscle, compared to say an '06 or an '09, it more than makes up for with the most captivating minerality and near-perfect balance. For a Domaine that has sometimes had its position undermined by the scourge of premox, this is a bottle to remind ourselves why Leflaive is held in such high regard. Bravo.
"Shocking, positively shocking"
2007 Denis Bachelet, Charmes Chambertin
2007 Georges Mugneret, Ruchottes Chambertin
2007 Rousseau, Chambertin Clos de Beze
Our first flight of reds, served blind, is a humbling experience for ¾ of the room, myself included. The brooding, macho Charmes from Bachelet was obvious (?) with hints of wild strawberry and a rusticity that elevates rather than hinders. The decadent, red fruited Ruchottes from Mugneret however was a dead ringer for Rousseau at his finest. What a tremendous bottle! This Domaine has garnered a cult following, however with wines like this, it is not out of place on the A-list. I declared myself a potential muppet if I couldn't nail the Rousseau. I couldn't. Taxi for Kermit. Unsurprisingly though, what turned out to be the Beze was a knockout. Beautifully layered, gently spiced and perfectly balanced. What more can you ask from a bottle of Rousseau?
"There's a saying in England: Where there's smoke, there's fire."
2007 Dujac, Romanee St.Vivant
2007 Hudelot Noellat, Vosne Romanee 1er Cru les Malconsorts
2007 Cathiard, Vosne Romanee 1er Cru les Malconsorts
Moving through the gears and villages and on to Vosne. Again blind, and aside from Alex absolutely nailing it, a few of us as Chris wisely points out, have succumbed to that classic mistake here of profiling the best showing wine with the most prestigious (read expensive) label. That said, if you happen to find yourself at a dinner confusing your Dujac with your Cathiard, that you should pat yourself on the back for finding yourself at that dinner. The Cathiard is positively radiating sweet red fruits. It's sheer hedonism for Pinot lovers is what gold is to Auric Goldfinger. The Hudelot Noellat meanwhile is a lot more restrained and a lot less polished. Yet its aromas soar from the glass and as the evening wears on it develops a quite beautiful floral profile. Though pure and precise, the Dujac RSV lacks the joy of the Cathiard or the nuance of the Hudelot-Noellat. Tough crowd or maybe a little stage fright?
"I think he got the point"
2007 Grivot, Richebourg
2007 Anne Gros, Richebourg
Mr.O has a habit of putting together epic flights of Richebourg and this trio are immense. Admittedly the Anne Gros is a distant third to the Grivot and Meo. A little too grippy, possibly overcompensating compared to the stunning minerality of the Meo and the satin-like texture of the Grivot. All three are perfectly drinkable and enjoyable now but would benefit from a few more years in the cellar.
"He blew a fuse"
2007 Mugnier, Musigny
2007 Drouhin, Musigny
Well, well, well, Drouhin has done it again. And not for the first time. It's a ludicrous statement but I'll state it anyway; is there a better value Musigny than Drouhin's? Musigny is typically a serious, intellectual wine and Drouhin's is but it also possesses a playful side, weaving from vibrant cherry to more herbaceous notes. Very moreish. The Mugnier is a more studious 'Moose' in need of some serious cellaring. Texturally and technically it is faultless. The De Vogue is an altogether different animal entirely. Neither the jamboree of the Drouhin nor the library of the Mugnier, it's a little flat, not in a faulty way, but just lacking in charm. Primal, a little chewy, dare I say lacking in depth. Needs more time? I suspect Bond might be driving a flying Aston Martin by the time it's ready.
"Oh the things I do for England"
2007 DRC, La Tache
2007 DRC, Echezeaux
We finish our evening with a flourish and three of the greatest expressions of Pinot Noir on God's green earth. The La Tache is exuberance personified, dazzlingly aromatic; red currants and hints of pu'er. Spherical on the palate with the mouthfeel and finish that reminds you why so many wine lovers will move mountains for an allocation. The Echezeaux is no slouch though. Sweet and smoky on the nose, suave and silky on the palate with a quite beautiful lick of minerality on the finish. Roumier's Bonnes Mares has an uncanny habit of showing up to these dinners and walking away with the title of 'Wine of the Night'. This Christopher Roumier chap, seems to know a thing or two about winemaking and once again, his Bonnes Mares has knocked it out of the park! Hints of cherry-liqueur on the nose and a decadence that contrasts the ethereal-like precision of the palate. How on earth does he fashion wines that are both rich, full and powerful yet pure, focussed, almost transparent at the same time? Wowzers.
My sincerest thanks to Mr.O for once again putting on the best show in town and an unforgettable lineup of wines. Kudos too to The China Club and Henners for looking after us so well. Where's Q with that jetpack to fly me home?