A Vinous Holiday in Croatia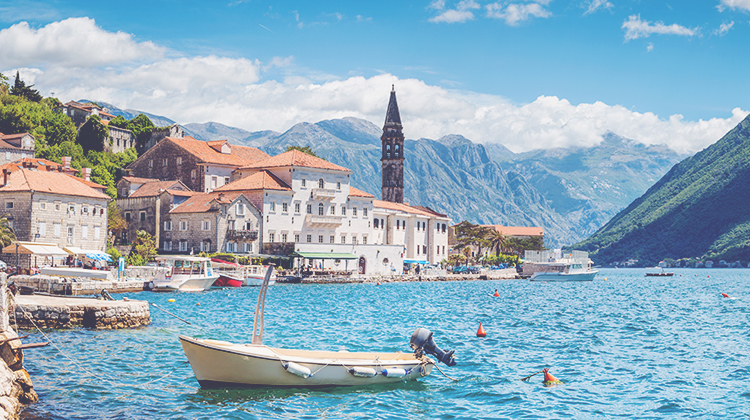 Amanda Sutcliffe
23 July 2021
An integral member of our sales team, Amanda Sutcliffe, recently ventured to Croatia with a couple of shareholders and tasted some remarkable wines. Find out what bottles Amanda enjoyed...

I was recently treated to something of a vinous holiday, and so wanted to put virtual pen to paper to briefly re-live the lip-smacking, delectable and rare treats that were opened last week in Croatia by my exceptionally generous host. Some I had had the good fortune to try before and, as is always the case with wines such as these, it was fascinating to try them again. Some I knew the wine from other years but had never tasted the specific vintage. Others I had never tried before. All were divine.
This trip also highlighted just how careful one has to be when it comes to taking care of great wine, particularly older wines. Eating a beautiful dinner outside in the summer temperatures of Croatia, it was imperative to only have a small amount of wine in the glass – especially one like the 1990 Haut Brion – so as to drink it all before the wine began to turn in the glass and cook. It just goes to show how vital good storage is for these beloved bottles before the time comes to pull the cork and enjoy them.
I have put together my own notes from some of the wines we tasted over the course of last week, and send a huge and heartfelt thank you to my host for his kindness and generosity.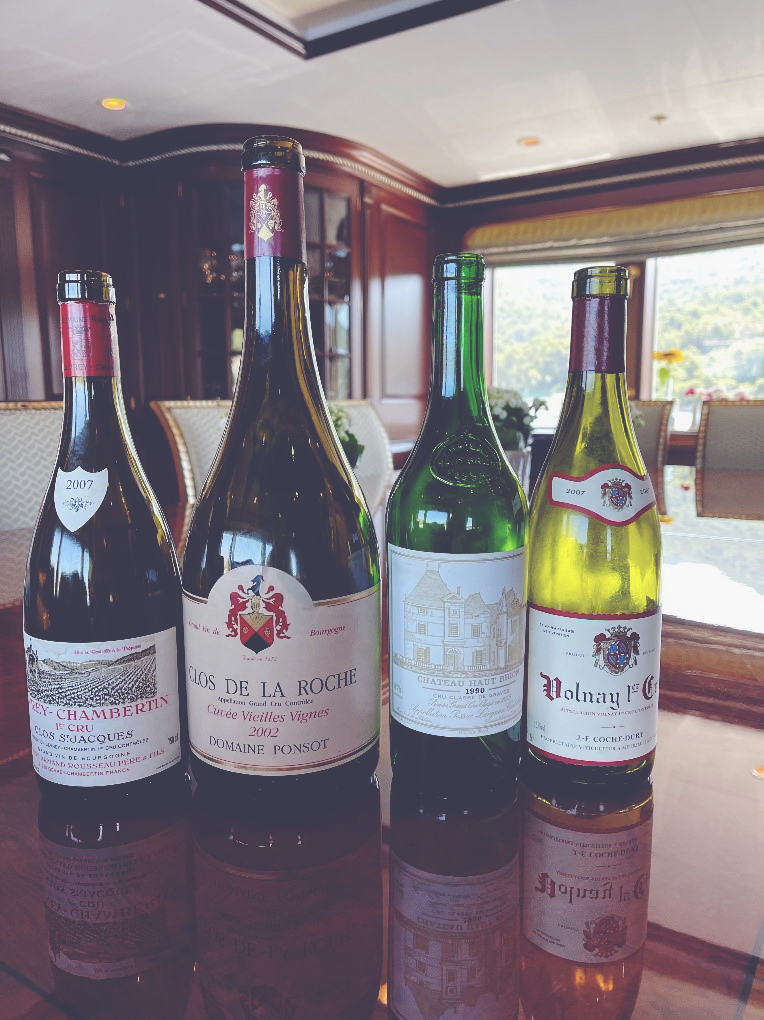 The Reds


2007 Rousseau, Clos St. Jacques 1er Cru
A Premier Cru that many Grand Crus aspire to, the 2007 Clos St Jacques by Rousseau was drinking beautifully. The sweetness of the fruit and suppleness in the body that he has mastered so wonderfully well make this altogether too easy to drink. For those who want to study its form and make their tasting notes, it delivers in spades with layers and layers of complexity and purity – red berries, sweet spice and hint of earthiness together with silky tannins – but for those who simply want to sip and enjoy, it's hard to beat.
2006 Rousseau Clos St. Jacques 1er Cru
A tad more structured than the fleshier 2007, the 2006 is slightly more savoury on the palate resulting from notes of game and sous-bois ("sous bois" is a French term that refers to a forest-floor or undergrowth note) intermingling more with the wild strawberry and cherry notes. That said, the fruit core still surges forward keeping it fresh and lively, with a lovely intensity of flavour and a long finish.
2002 Rousseau Clos St. Jacques 1er Cru
In joint place with the 2007 as my favourite CSJ, the 2002 is at a wonderful stage of its life right now. Juicy, moreish and succulent, it is brimming with black cherries, red berries and dried rose petals together with a subtle mineral backbone. The tannins are so velvety that the wine slips down far too easily and the bottle evaporates disconcertingly quickly! Just gorgeous.
2002 Ponsot, Clos de la Roche Cuvee VV Grand Cru
Enjoyed out of magnum and paired with some beautifully cooked lamb chops, it is clear that Ponsot's name is synonymous with great Clos de la Roche with good reason; in a word, delicious. Sweet spice, floral nuances, blackberries, red cherries and plenty of silky structure, this still has plenty of fuel in the tank but it is definitely in a sweet spot right now.


There was a small amount of bottle variation with the two bottles opened, with one displaying more earthiness and the other more black fruits, however both were superb. My tasting notes went on and on, including notes of cassis, tobacco, saddle leather, savoury herbs, toasty notes, a hint of dried fruits (figs, prunes but subtle) and cedar box as well as the gorgeous fruits including blackberries, blackcurrants and black plums. It is opulent, decadent, and a masterful accompaniment to the fillet steak it was partnered with. I wonder how long it will continue to cruise through its drinking window? It doesn't seem like it is going anywhere in a hurry; this is a peak which has got some staying power.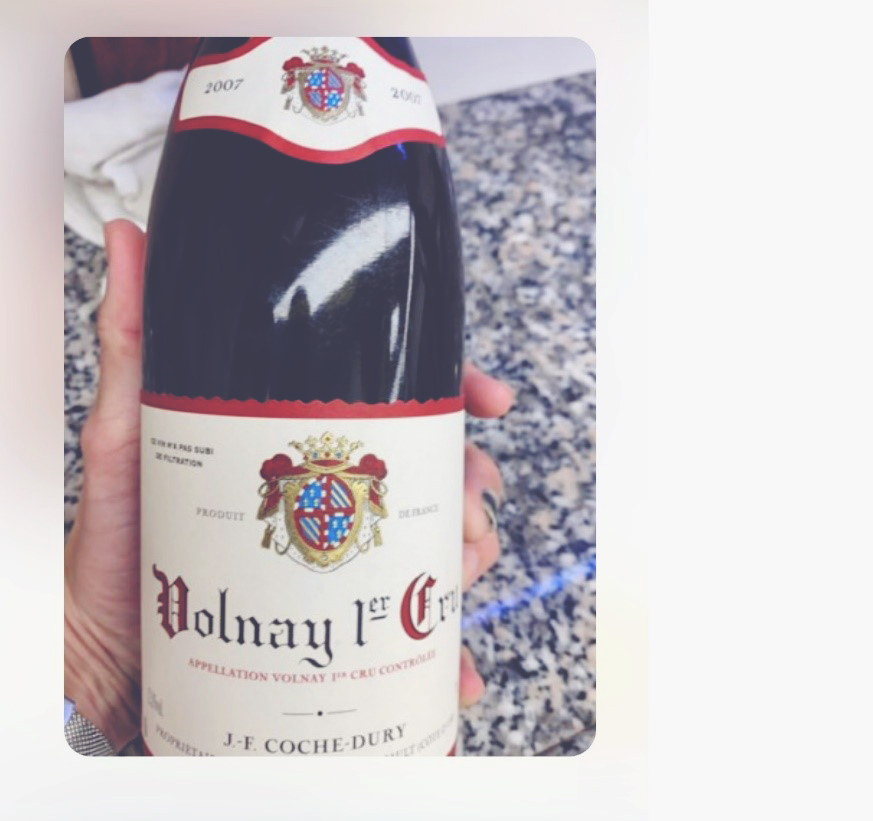 2007 Coche Dury, Volnay 1er Cru
This was a wonderful discovery and my first time trying a red wine from this most coveted of Burgundy producers. For the lucky few who have tried a white wine by Coche Dury (and I count myself amongst them, just, after my one unforgettable experience several years ago), it is clear that the winemaker can do no wrong. His Volnay 1er Cru is extraordinarily good. Super smooth and a similar manner of 'easy-drinking' as Rousseau (if one may say that about these legendary producers!), the layers of red berry fruits, bergamot, and some subtle savoury herbal and game notes all blend seamlessly together, with velvety tannins and a long, lip-smacking finish. This bottle disappeared almost instantly.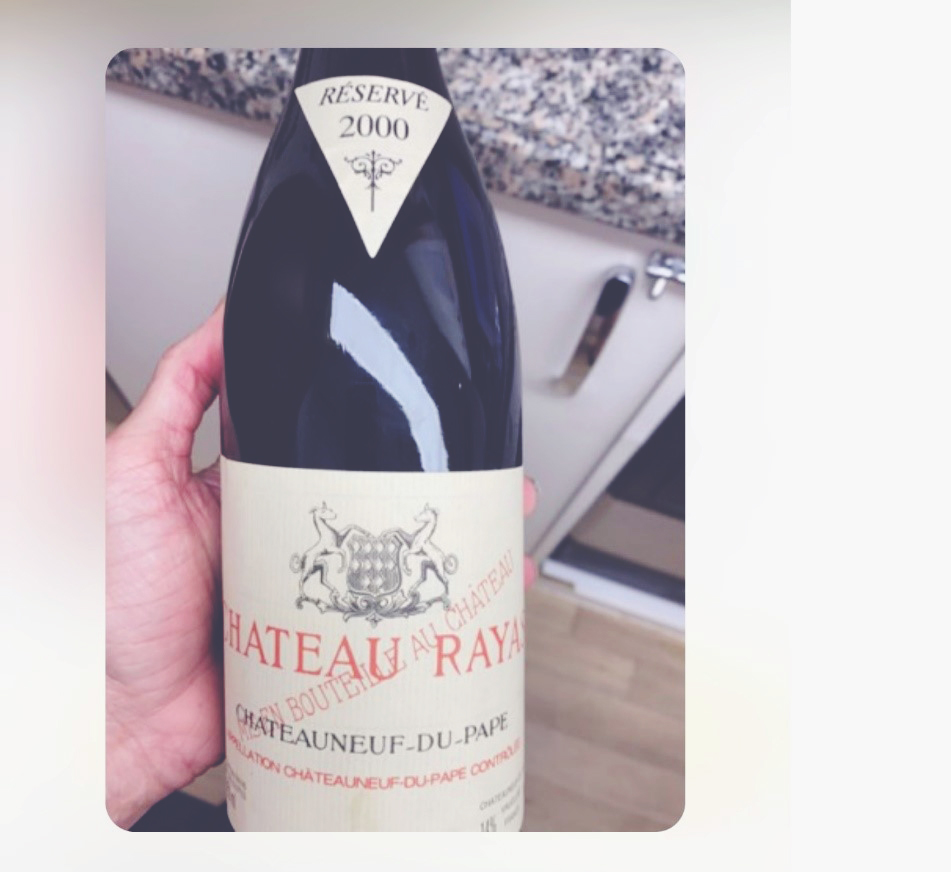 2000 Rayas Chateauneuf du Pape
The 2000 was a beautiful match for the veal it was served with, and proffered an irresistible sweetness on the nose and palate. Clearly a CNDP from Rayas is no ordinary CNDP, stellar vintage or no, and even though the 2000 doesn't quite reach the lofty heights of the 1990 or the 2009/2010, it still provides wonderful drinking pleasure ahead of most if not all of his peers in this illustrious region. Almost Burgundian in its smoothness and roundness, there are no hard edges here. Red berry notes together with cracked black pepper and forest floor, super fine tannins and a long beautifully balanced finish… there is Chateauneuf du Pape… and then there is Rayas.


1999 Roumier, Chambolle Musigny
A wise (and incredibly knowledgeable about wine) friend once told me: "life is about buying as many village wines from great producers as you can". This is something I cannot dispute – a village wine made by Roumier knocks the socks off many a premier and even a grand cru by a lesser producer. Plenty of opulence to love here and still so fresh and vibrant. A lovely floral element complements the red berries and hint of earthiness on the palate, this still has years ahead of it and is drinking wonderfully well now. Delicious.


Whites
2018 Joseph Drouhin, Puligny Montrachet Les Folatieres 1er Cru
Already drinking beautifully now despite its youth, this opens up beautifully in the glass with layers of white peach, pear, green apple, jasmine and honeysuckle, together with some subtle almond/marzipan and brioche notes lingering in the background for extra depth. Rich and succulent yet refreshing and crisp, this was a real beauty alongside the fish course.


2016 Louis Jadot, Chassagne Montrachet Morgeot Monopole Clos de la Chapelle 1er Cru (Duc de Magenta)
A tad smokier than the Puligny, this lovely Chassagne Montrachet 1er Cru has an altogether more oaky character in a very elegant sense. Lemon peel, beeswax, some floral notes of white flowers and honeysuckle (although not as aromatic as the Folatieres) and Granny Smith apple all come together with some smoky nuances and a minerally finish.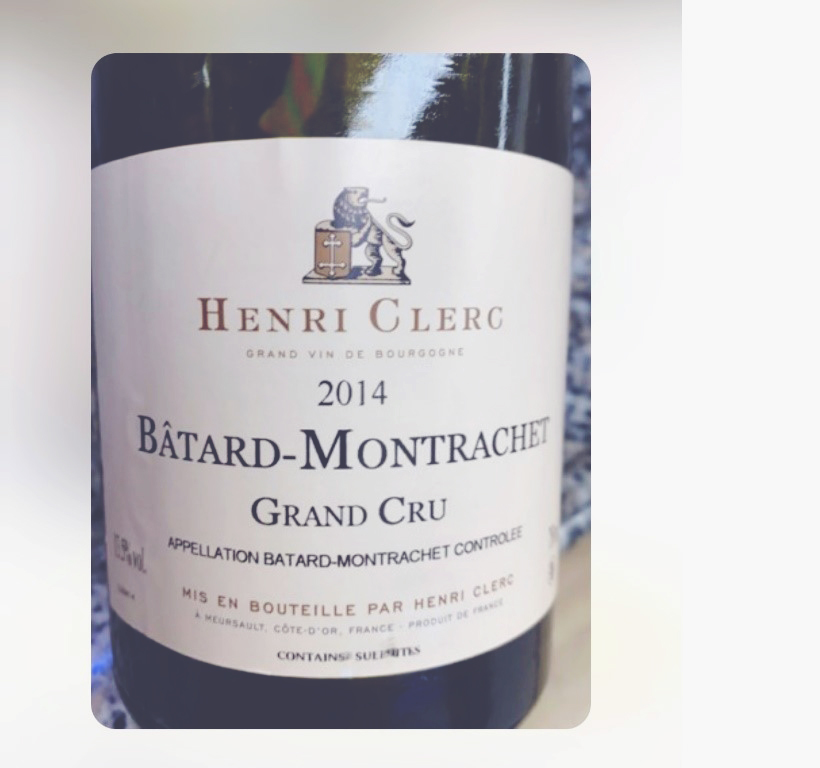 2014 Henri Clerc, Batard Montrachet Grand Cru
My favourite white by some way (although not surprising considering the incredible vineyard of Batard Montrachet), this combines elegance with power, and freshness with complexity and depth so beautifully. Rich and rounded on the palate, the nose draws you in with seductive pastry cream, citrus notes, wet slate and white flowers. It is mouth-filling on the palate with layer after layer of orchard fruits, floral nuances, sweet pastry and brioche all lanced through with a crystal clear mineral backbone. Served with fresh local seabass and savoured.




Undeniably lovely, but still so young. It is almost like a lanky teenager who doesn't want to socialise yet. It is crisp and clean, with notes of yellow and white orchard fruits, lemons and a certain chalkiness. The aromas all seem to be jostling for position at the moment rather than coming together in a polished performance. It is still a baby, and I look forward to trying it again in another decade when the caterpillar has become the butterfly.
Another baby, this has an altogether richer profile than the Cristal with some beautiful smoky and minerally notes coming through alongside the Mirabelle, peach, lemon rind and almond. A fine mousse and a long finish, although it is a youngster it already delivers a lot of drinking pleasure and will only continue to develop complexity and elegance with age.

if you're interested in finding out about any of the wines mentioned, email Amanda to find out more.