Best Wine Books for Christmas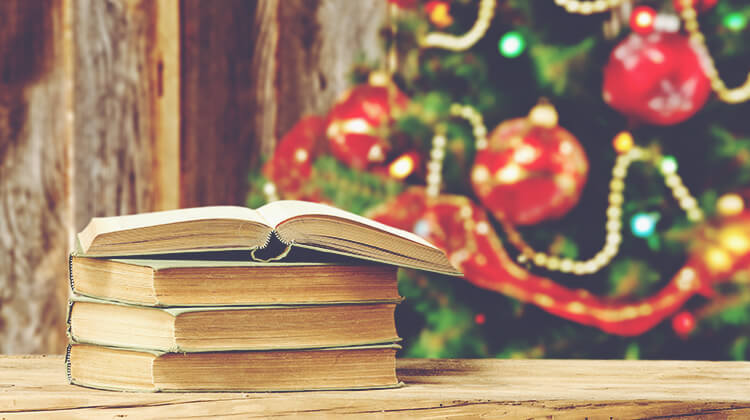 Anneka Swann, Private & Trade Sales
17 November 2021
It's that time of year when Father Christmas might be looking for a little inspiration, and beyond your cellar wish list, these books might inspire.

A wine lover's classic…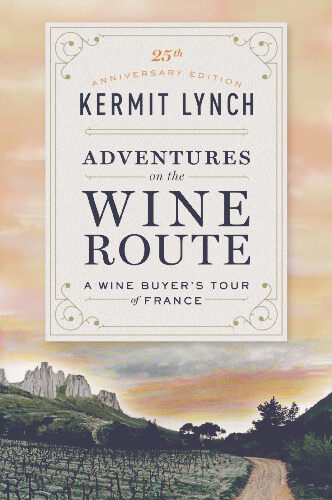 According to Amazon, I have bought this book at least five times, as gifts for others, and to replace my own lent-out copy multiple times (the space on my bookshelf is currently empty!). Kermit Lynch is perhaps America's greatest wine importer and lover, and his adventures through the classical regions of France, stopping in to see some of his favourite producers, now legends, are accompanied by black and white portraits taken in situ by the author's wife, the photographer Gail Skoff. The vignettes whisk you away to the smells of the cellars of vignernons such as Henri Bonneau, Noel Verset, and August Clape; Henri Jayer mixes with the Three Musketeers' love of Couleé de Serrant. Kermit loves the Peyraud family of Domaine Tempier, but has little good to say about Bordeaux. Kermit demands less sulfur. Kermit demands refrigerated transport to California. Kermit takes us on a 1973 trip to wine cellars that won't be forgotten, and gives the next generation an insight into the land that was and the people of wine that were.
"When one enters a bookstore nowadays and goes to the section reserved for books about wine, one is overwhelmed by how immensely it has grown. In this jungle where obsolescence is rampant, only a very few will become classics. Adventures on the Wine Route is surely one of them--a quarter of a century old and not one wrinkle! The author's prose, his lyrical descriptions, his enthusiasm--not to mention his unique experiences along 'his' wine route--will delight, instruct, and cast an indelible spell on readers for years to come." Aubert and Pamela de Villaine
And if you want to go on more classic journeys through wine country, try Thierry Thiese's Reading behind the Wines.


For the Renegade…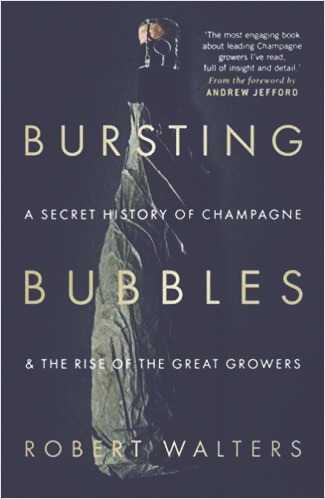 In a similar vein to Adventures on the Wine Route, Australian Robert Walters takes us on a journey through growers of the Champagne region. Perhaps even more opinionated than Lynch, he rails on the Grand Marques houses, and takes us to visit with the original iconoclastic 'grower champagne' house – Anselme Selosse at Jacques Selosse . From there, he explains the grower style, and heads around the Champagne region, visiting younger icons and debunking myths about champagne's history and science, through portraits of Olivier Colin (Ulysse Colin), Cédric Bouchard (Roses de Jeanne), Jérôme Prévost, Francis Egly (Egly-Ouriet), Pascal Agrapart, Vouette et Sorbee… all while demanding riper grapes, cleaner fertiliser, lower dosages, and less intervention, at the expense of big boy houses such as Moet Chandon and even Krug.
Already love it? Try 'La Champagne, Le Champagne & Les Champenois – A Handmade Book to Celebrate Handcrafted Champagne,' a beautiful hand-written and illustrated book by Yoko Bubble, celebrating all that is grower Champagne.


For the one you love…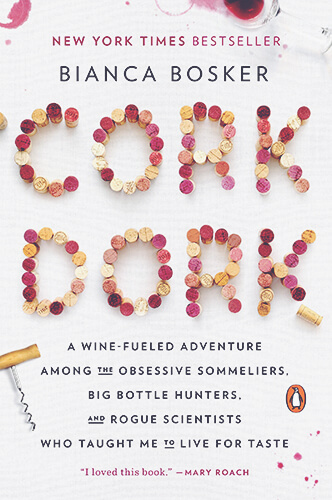 It's not very often my mum recommends a wine book. She's more of the 'Oh my gosh, I LOVE Champagne!' type. However, after seeing Bianca Bosker on Good Morning America, she read and loved this book – and it helped her connect more with me (Oh, those exams you did weren't just drinking with friends? You can actually tell where the wine is from based on how it smells?) Before I knew it, the book was delivered, and I was glued to the story of how a tech journalist decided to pass her Advanced Sommelier exams in a year, starting with no knowledge at all. From tasting laboratories in Switzerland, to meeting the Californian woman who invented the concept of using food language to describe wine (involving tasting boxed wine mixed with tinned asparagus!), and of course attending tastings with some of the world's most serious collectors and sommeliers, Bianca Bosker became an obsessive herself. Just because this book was on the New York Times Bestseller list, don't discount it for the serious wine lover amongst us. Mum's favourite wine smell is now cat pee, but Cork Dork is still her favourite wine book.


For the Scientist…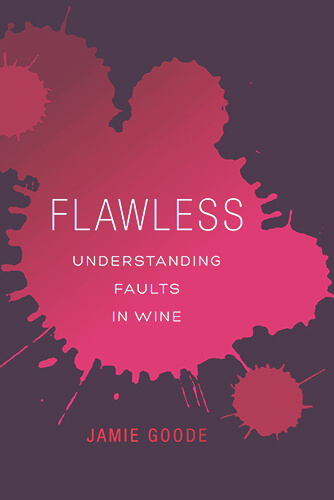 The conversation about pre-mox rages on. My 2006 Leflaive collection ravaged. Cork taint, reduction, oxidation, volatile acidity… Dr Jamie Goode explores exactly what's gone wrong, what is it, and what causes it, We all know TCA. What about TDN? And what about bret? Is it a fault? Or a positive?
"Helpful to any wine lover who knows when a wine is not right, but doesn't know exactly what is wrong." Eric Asimov, New York Times (11/29/2018 12:00:00 AM)
A good accompaniment? The Nez du Vin Wine Faults 12-aroma kit has bottled aromas including cork, oxidation, and reduction, to help settle any arguments.


For the history lover…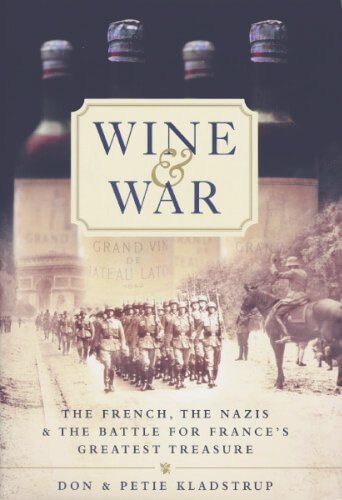 Gaston Huet and André Cazes were Prisoners of War during WWII, and together with fellow prisoners, they organised the perhaps the greatest fest behind bars. The Kladstrups delve into Nazi-era France, and some of the subtle and not so subtle ways the wine makers we know and love resisted the Germans, and why the contents of your 1940's Grand Vin might not be quite what they seem!
Already loved it? Try their follow up, Champagne: How the World's Most Glamorous Wine Triumphed Over War and Hard Times, which focuses on a region some say has seen more battles than any other on earth, from Athila the Hun to the World Wars. If you're fond of historical reading, head to a rare book seller for a copy of George Saintsbury's Notes on a Cellar Book (1920), self-described as 'one of the greatest tributes to drink and drinking in the literature of wine,' Saintsbury gives full notes on how to cellar, tasting notes on various wines and of course just how to take your medicinal brandy. While you're looking for antiquarian books, Madeira by Rupert Croft-Cooke (1961) looks fondly on our favourite island and its wines, with rose-tinted vintage glasses. Finally, don't forget the legendary Michael Broadbent's The Vintage Wine Guide, with comprehensive tasting notes back to the 18th century, this is an excellent reference for just how those ancient bottles are tasting today, and a must have for any wine lovers shelf.


For the Artist…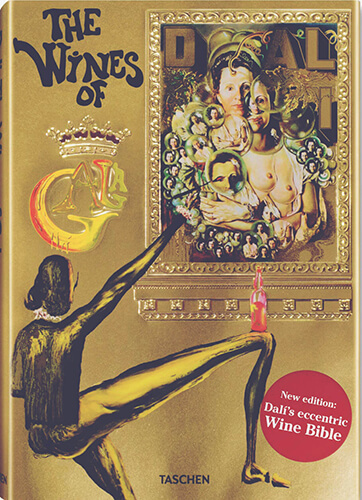 A beautifully and surreally illustrated edition of Les Vins de Gala, a hedonistic look at the pleasures of wine drinking, starring ten divine Dali Wines, including Romanée Conti, Great Red Bordeaux, Chateau d'Yquem, and even those of King Minos; Ten Gala wines, including wines of Joy, wines of Frivolty, Wines of Sensuality; Vineyards and even advice to the wine-loving gourmet from the great surrealist himself.


For the blind tasting pro…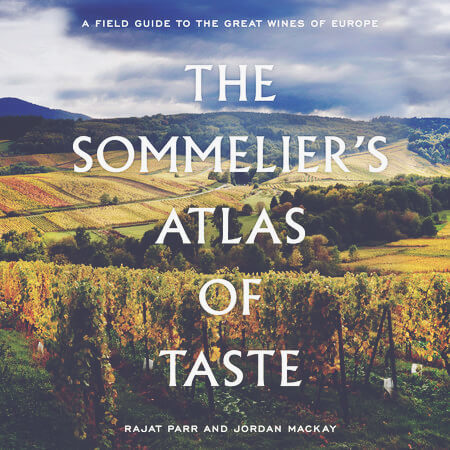 Rajat Parr is one of America's most famous sommeliers, instigator of In Pursuit of Balance, creator of wines such as Sandhi and Domaine de la Cote and perhaps most importantly, one of the planet's most gifted tasters. Alongside Jordan MacKay these two sommeliers travel through traditional wine regions, describing the terroir, its affect on flavour profile, and most helpfully give a tasting comparison, for example how to differentiate between Barolo and Barbaresco.
As for my own Christmas list?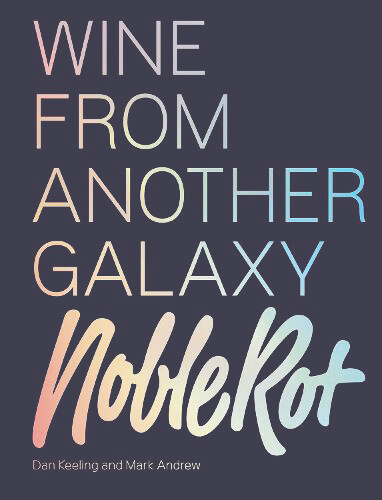 "The Noble Rot guys have the ability to describe wines as if they're either future friends, or rock-stars coming to blow your mind." Caitlin Moran
The editors of the far-too-cool wine magazine (contributing writers include fellow oenophile Mike D of the Beastie Boys), and proprietors of far too cool wine bars, have now created a far too cool, beautifully illustrated guide to wine, from tasting to regions, to stories of bottles and tales from various Paulee.