The Bordeaux Index Cellar Guide: What to Drink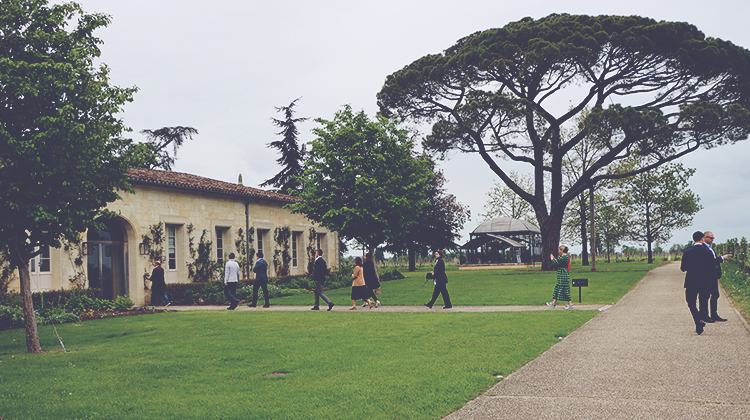 Bordeaux Index
22 August 2023
August 2023: Our recommendations on What to Drink
Clarity and conviction - the philosophical backbone of fine wine and whisky; whether making it, studying it, collecting it or indeed drinking it. It's especially important during periods of uncertainty. The headwinds in the financial markets this year have been well documented, with interest rate hikes and turbulence in international trade an unwelcome dark cloud. While wine and whisky markets have not been immune from oscillations or corrections, its resilience and the sheer depth and diversity of products available, have kept consumers engaged and continue to offer a welcome and often fruitful (no pun intended) point of difference.
In an increasingly noisy and frenetic world, the wine and whisky landscape however can become difficult to navigate. At Bordeaux Index, more than anything else, we are a passionate group of consumers, collectors and investors ourselves. This is what we live, breath, debate and often imbibe, every day. So allow us the chance to share with you our thoughts, passions and recommendations of what to drink, collect and perhaps invest in the weeks and months ahead.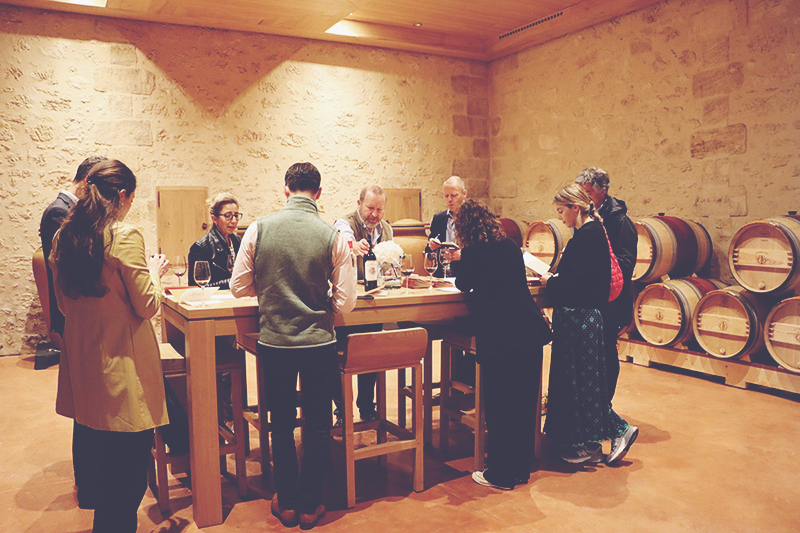 The Bordeaux Index team tasting La Conseillante 2022 with Marielle Cazaux



Swartland
What was once a rural backwater is now one of the world's most exciting wine regions, offering consumers an abundance of authentic, terroir-driven, versatile reds and whites.
A.A. Badenhorst's incisive and energetic whites pair well with a broad spectrum of dishes and are just lovely to drink during warm summer evenings, meanwhile Mullineaux's perfumed and elegant Syrahs will be perfect during game season and heading into those darker winter months.
Buy: 2021 A.A. Badenhorst, 'Golden Slopes' Chenin Blanc
Adi Badenhorst is perhaps the South African wine industry's "enfant terrible" and is famous for being a totally free spirit, but for all his maverick character he is serious about farming intelligently, with a respect for soil and nature, and making wines that speak uniquely of their place. Adi and his cousin Hein bought the Kalmoesfontein farm in 2007 and Adi left his position as winemaker at Rustenberg in Stellenbosch to establish A.A. Badenhorst Family Wines. One of the original four pioneers of "The Swartland Revolution", along with The Sadie Family Wines (Eben Sadie), Mullineux & Leeu Family Wines (Andrea and Chris Mullineux), and Porseleinberg (Callie Louw), from the beginning a core belief was to make wine with minimal intervention and additions – with wild yeasts, and limited new oak – to best express the Swartland terroir.

"For the first time, the 2021 The Golden Slopes is matured only in concrete. It has a precise, quite stony bouquet with a light sea spray element and a touch of yellow fruit. The palate is well balanced with a vibrant entry, peach skin and a touch of iodine, fairly feisty on the finish. This is well worth seeking out. Very fine." - Neal Martin, 92 Points
Buy: 2018 Mullineux Schist Syrah
Andrea and Chris Mullineux are a formidable husband and wife team who met at a wine festival in Champagne while both doing harvest stints in France. Andrea – who grew up in California – heads up the cellar and winemaking side of the business and works with an incredible precision and attention to detail, while South African Chris is the viticulturist and responsible for sales and marketing. They have become world-famous for their single terroir range, which shines a spotlight on two of the Swartland's most prestigious varieties: Syrah and Chenin Blanc.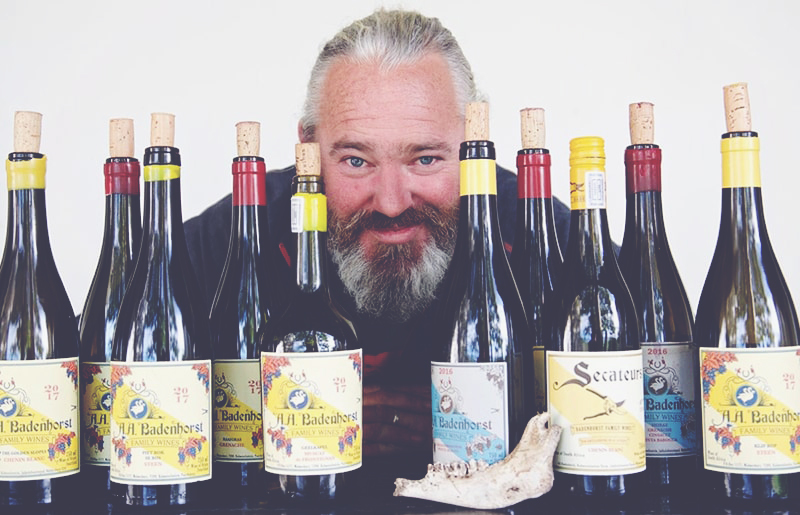 Adi Badenhorst


2001 Bordeaux
Released in the shadow of the stupendous millennial vintage, Bordeaux's 2001s have been largely flying under-the-radar ever since. They are the modern day '85s to the 2000's '82, an elegant and charming vintage that has grown in reputation as the wines have blossomed with age. At twenty years old, the '01s are now drinking quite beautifully.
We've enjoyed several examples during the last couple of years from Pomerol to Pauillac and in just about every instance, we've been excited by the contents of our glass. Those Chateaux afforded the ability to make the strictest of selection and whose wines typically lean towards a more svelte or feminine style, really excel.
"Haut-Brion's 2001, which was bottled late (the end of September, 2003), possesses an unmistakable nobility as well as a burgeoning complexity. Plum/purple to the rim, this blend of 52% Merlot, 36% Cabernet Sauvignon, and 12% Cabernet Franc is playing it close to the vest, having closed down considerably after bottling. Nevertheless, it reveals pure notes of sweet and sour cherries, black currants, licorice, smoke, and crushed stones. Medium-bodied with excellent purity, firm tannin, and an angular, structured finish, it requires 5-7 years of cellaring. Anticipated maturity: 2009-2020+." - Robert Parker, Wine Advocate, 94 Points
Buy: 2001 Château Cheval Blanc
"I have always believed in the 2001 Cheval Blanc. It may even be better than the more highly thought of 2000 and it's certainly much less expensive. It sells for about $550 a bottle compared to $1000 a bottle for the 2000. I drank it recently again and it's so layered and gorgeous. A wine with superb texture and cedar and chocolate. Full and velvety tannins with sweet tobacco and meat with dried plums. Firm and chewy yet tight and reserved. So young. Decant two hours before serving. Drink or hold." - James Suckling, 95 points

"Soft curl of smoke, the beginnings of tertiary notes , this is showing some evolution at 20 years old, as does the slight sediment that has formed in the bottle. Tobaocco smoke, saffran, brambled fruits, melted tannins. An elegant 2001 and one that I would suggest beginning to drink. It will continue at this level for a few decades but will not improve much from here. 65% new oak. Drink now - 2038. Tasted March 2022." - Jane Anson Inside Bordeaux, 92 Points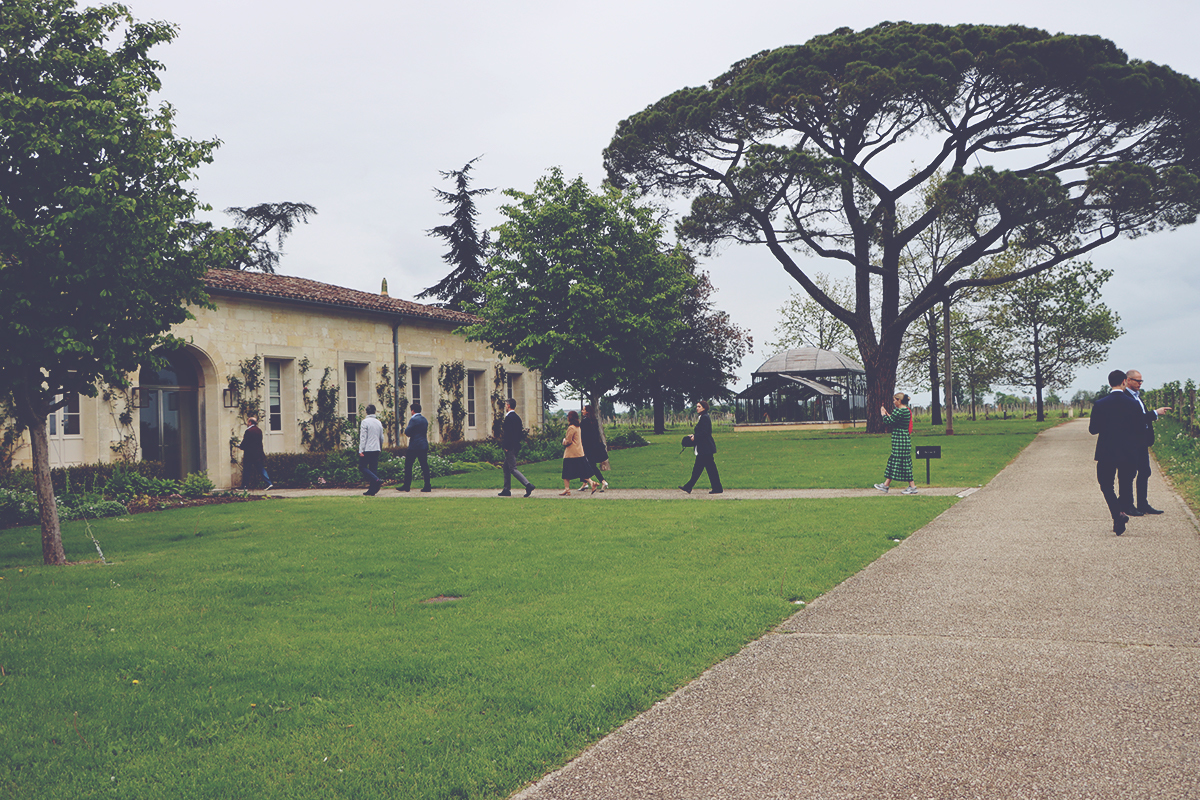 The Bordeaux Index team arrive at Château Cheval Blanc