We are celebrating not one but TWO awards this year, cheers!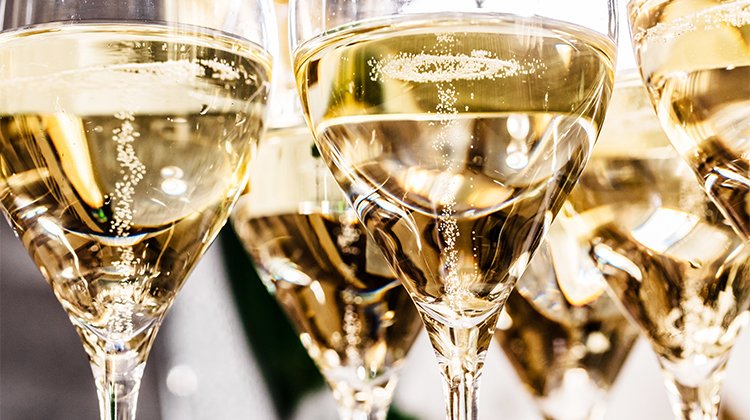 Bordeaux Index Team
7 October 2020
We are absolutely delighted to announce that LiveTrade has been crowned the winner of 'The Best Online Trading Platform' at The Drinks Business Awards 2020.
---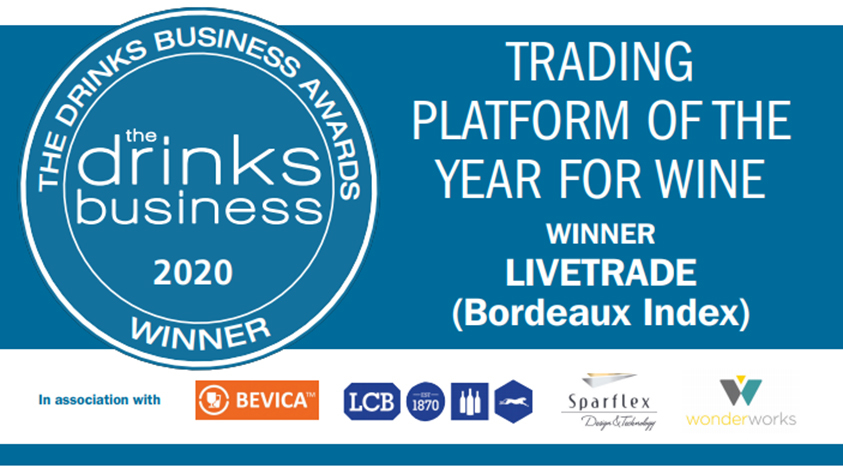 Held during the London Wine Fair and now in it's 18th year, these awards have grown to be some of the most prestigious and highly respected in the industry, celebrating the outstanding achievements of all those working within the sector. This particular award is brand new this year, reflecting the growing importance of online trading platforms in the drinks industry.
We launched LiveTrade in 2010 and, as demonstrated by this accolade, it is the leading trading platform in the fine wine industry. £80m of wine was bought and sold through LiveTrade in 2019 and this figure is continuing to grow. Hot on the heels of Jancis Robinson's review heralding LiveTrade as the "uber of the fine wine market" it has transformed the buying and selling of wine thanks to it's firm, guaranteed two way pricing, immediate payments and online access 24/7. We are so proud of what we have created and achieved with this industry leading platform and it is a real honour to have our efforts recognised by such a highly regarded publication. We are overjoyed to have been awarded the winners in this category.
Editor-in-Chief of the Drinks Business, Patrick Schmitt, commented, "While the judges acknowledged the excellence of Bordeaux Index as a fine wine merchant, it was the development of LiveTrade that they felt really deserved recognition in the past 12 months, and hence the award specifically for the trading platform element of the Bordeaux Index business. Describing LiveTrade as a 'brilliant' and 'clever' online solution for connecting stockholders with buyers, they felt it offered something new to the market, with one judge referring to it as a 'game-changer'."
After receiving the award, Bordeaux Index Founder Gary Boom commented, "This award is testament to the hard work of the team behind the scenes that makes LiveTrade such a unique and innovative platform. It is great that our mission to deliver lovers of fine wine and spirits a service has been recognised by The Drinks Business and I give the judges my thanks. We are excited to keep evolving LiveTrade and look forward to introducing some more innovations to the industry over the coming months."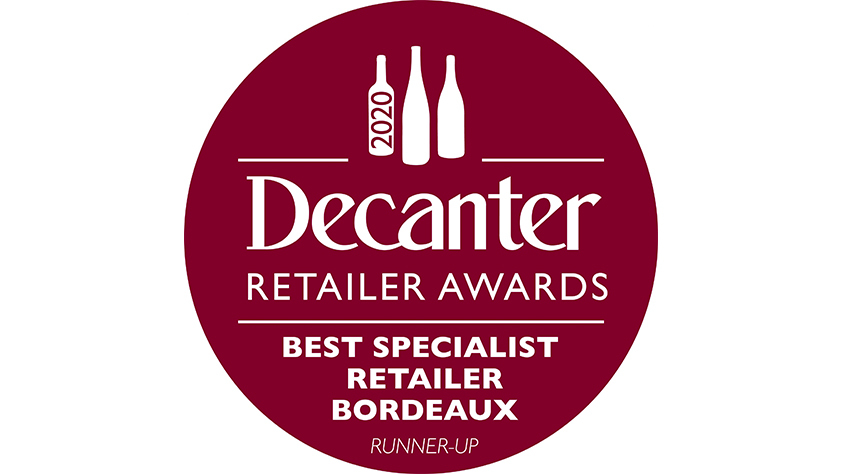 Decanter Best Special Bordeaux Retailer
Alongside taking home the win at The Drinks Business Awards, we are thrilled to announce we have also been awarded Bordeaux Specialist runner up at Decanter's Retailer Awards 2020.
These Awards recognise the very best UK merchants, as Chairman Peter Richards MW says: "The purpose of these Awards is to highlight the very best - giving you, the consumer, the inside, expert steer directly to those people offering the finest value, service, experience and range."
These awards are one of the industry's biggest highlights, bringing together leading wine traders, experts and all those working within the sector. We are very proud to be recognised as a distinguished Bordeaux specialist and it is a real privilege for our efforts to be acknowledged by arguably one of the most prestigious wine publications to date. One of this year's judges, Andy Howard MW commented, "I was almost astonished at how good most of the entries were given the environment that everybody was in when they would have been doing this, so I think an awful lot of commendation needs to be given to the people who've put this together, probably in lots of difficult circumstances, so I was very surprised at how much good information there was there."
We are very proud to have also won this award in 2014 and 2015, a true testament to our capability and expertise.
Bordeaux Index Founder Gary Boom said: "I am so proud of what has been achieved by our team across the world – whatever their role or responsibility, everybody has contributed to making this company successful and giving our customers the best possible wine-buying experience. We are delighted to be able to add this accolade to our growing collection of awards!"
This year's award is once again credit to our outstanding team's expertise, passion and extensive experience. Of course, achieving such an accolade is also thanks to our network of fantastic suppliers and producers, without whom, this would not be possible. Bordeaux was the foundation of our business and remains the beating heart of it today. Harking back to our name, the region of Bordeaux really is our birthplace and the cornerstone of fine wine investment. There is no wine region globally with a proven track record of producing such exceptional quality in equally impressive volumes.
We have 4 Bordeaux experts at Bordeaux Index who visit the region more than 6 times a year, catching up with our long-established suppliers and they are always on the lookout for up and coming producers to add to our elite network. We are so pleased to be acknowledged so highly in an area we are immensely passionate about and of course, we will continue to strive to be the best in everything that we do.
As a business we are always thinking about how to improve and ways to drive forward. We have some very exciting announcements coming up, unveiling new innovative tools making for an even better experience with Bordeaux Index and a new look that we can't wait to share.
Here's to another fantastic achievement and a very exciting future!