A Guide to The Rhône Valley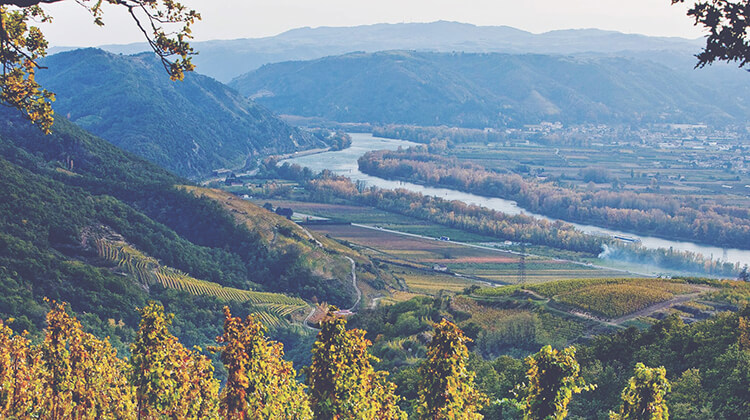 Anneka Swann, Trade Salesperson & Rhône Expert
15 September 2021
The Rhône River begins high in the cool Alps, coursing its way through several of the world's greatest wine appellations, all affected by the biting Mistral wind, before tumbling into the warm Mediterranean. It begins in Switzerland, in a little known wine region called the Valais. Most of the wine produced there (primarily Pinot Noir, Gamay, and Chasselas), is not exported and when it is, can be quite expensive thanks to the Swiss cost of living. There are a few producers worth picking up if you see them, including Michel Boven and Marie-Thérèse Chappaz.

However, when most people think of the Rhône Valley, they think of the regions when the river crosses over into France, which are divided into two distinct areas: the Syrah and Viognier-dominated, cool climate Northern Rhône, and the warmer Southern Rhône, where wines are often complex blends, such as those of Châteauneuf-du-Pape. The two regions are distinct in terroir and resulting wine style, and are divided by 50km of land without any vines whatsoever.
The Northern Rhône
The Gauls were making wine in Cote Rotie and on the hill of Hermitage by the first century AD, having spotted the potential in these incredibly steep sites. Today, the Northern Rhône Valley produces less in quantity than the south, but it is generally of very high quality. Over half of that comes from Crozes-Hermitage, whose richer soils create softer, fruitier reds from Syrah, and whites from Marsanne and Roussane. Domaine de Thalabert by Jaboulet is an excellent expression of Crozes-Hermitage.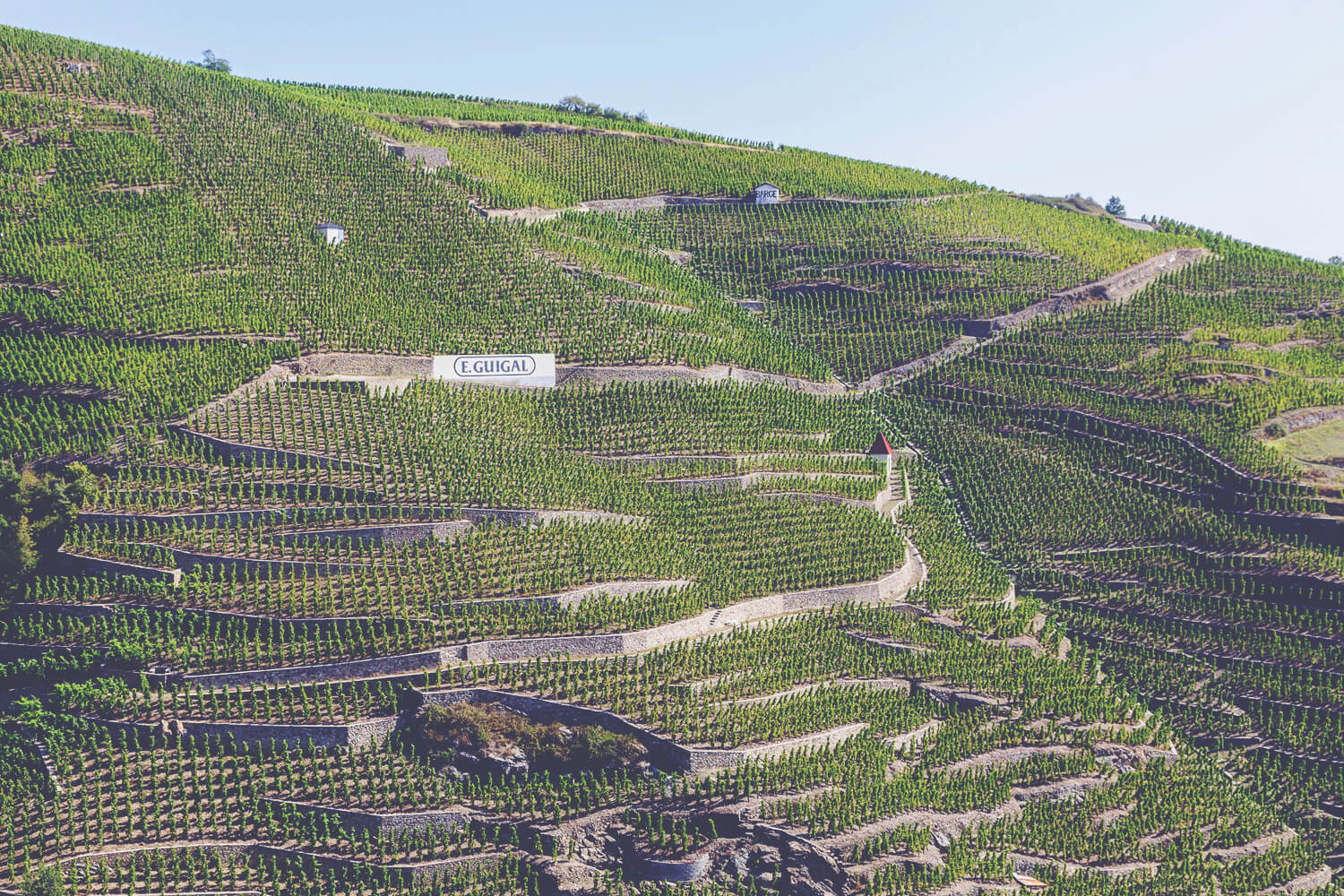 However, when we think of the Northern Rhône, really we think of the hill of Hermitage, the vineyards of Cote Rotie, and their ancient terraces built along the steep sides of the valley. Cote Rotie, or the 'roasted slope,' is the furthest north of the appellations, however, the perfect angle of the vineyards reflects the sun from the river, heating up the vines, and earning the area its name. Cote Rotie was so out of fashion by the 1970s, that hardly anyone was growing vines there. Despite this, along came a man called Marcel Guigal, who saw the potential, and made incredibly concentrated, heavily oak-influenced single-vineyard wines. La Landonne, a meaty, brooding, tannic, long-lived 100% Syrah, La Mouline, with added Viognier, its floral, delicate, and slightly earlier drinking foil, and La Turque, the middle ground, took the eye (or rather palate) of a certain Robert Parker, whose high scores and praises put these wines on the global map forever. Typical Cote Rotie, however is perfumed, mineral, and much more delicate than Hermitage, and excellent examples in addition to those from Guigal can be found from producers such as Jamet and Rene Rostaing, and the merchant Delas.

Coming south down the Valley, we next find the heady, aromatic, floral, yet full-bodied wines of Condrieu, where 100% Viognier grows on the steep, granite slopes, under the control of some iconic producers such as Georges Vernay, who saved the appellation from extinction in the 1960s. Tucked away in an amphitheatre carved out of the granite, which protects its vines from the often destructive winds, is one of France's smallest appellations. Château Grillet, its own appellation much like Romanee Conti, has been famous for its quality for centuries from Thomas Jefferson to current owner Francois Pinault, who also owns Château Latour.
Our next stop southward is St-Joseph, an area once known for its bland watery wines, mass produced in the 1970s. Here the angle of the vineyards turns, giving the vines a few hours less sunlight in the afternoon, and these usually lighter, easy-drinking reds can be seen as an alternative to Beaujolais. It takes true talent to harness these vineyards and maximise their potential, but Pierre Gonon and his descendants have managed to do just that, making complex, and concentrated cult wines, using traditional and 'natural' methods to truly express terroir in their wines. Chapoutier and the iconic Hermitage-maker, Chave, also make excellent expressions of St-Joseph.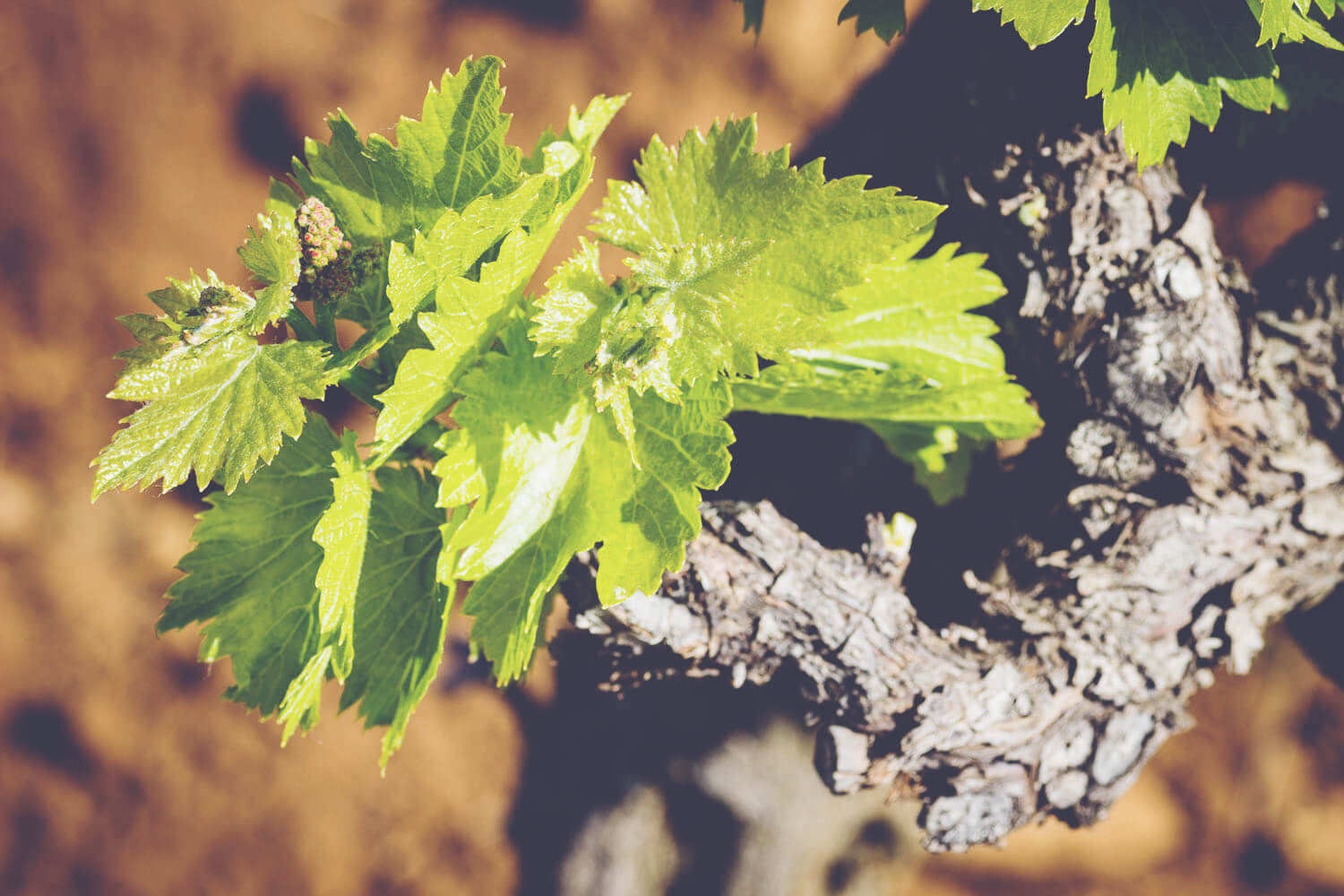 Finally, continuing south, we have reached the hill of Hermitage, the Northern Rhône's most iconic appellation, dominated by Jaboulet, Chave, Chapoutier and Guigal. Jaboulet's holdings centre around the single vineyard of La Chapelle, a lonely little stone chapel of St-Christophe at the top of the hill, reputedly built by the Chevalier de Sterimbourg on his return from the crusades, where he began his hermitage. Once more expensive than First Growth Bordeaux, Hermitage has been lauded for centuries, especially by the Romans. Hermitage's unique positioning on the Rhône River, south-facing, protects it from the cold Mistral but maximises the sunlight. Thin, stony soils on steep, terraced vineyards lead to deep-rooted vines, which makes incredibly long-lived wines of pronounced flavours balanced by high acidity and firm tannins. The iconic 1961 La Chapelle Hermitage by Jaboulet remains youthful and firm with intense fruit flavours to this day, sixty years on. Single Vineyard Hermitage Blanc also impress, with 100-points often achieved by those expressions from Chapoutier, including Le Meal and D'Oree. Beyond the major producers, there are some interesting independent growers, including Marc Sorrel, whose small production and incredible expression of terroir have all the notes of greatness.
The Southern Rhône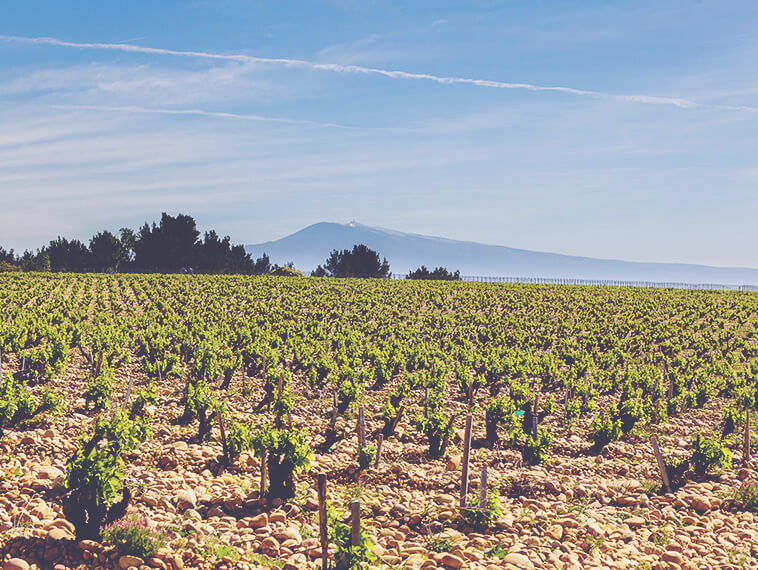 The Southern Rhône could not be more different than the Northern, with only the cooling Mistral and eponymous river in common. Here the climate is Mediterranean and the landscape much flatter, with the wines bountiful in quantity if not always quality. Drought can be an issue, and to deal with this and the strong winds, the vines are traditionally trained in gobelet (bush vine) style as they have been for millennia. Contrasting to the Northern Rhône, wines are almost always blends, used to create, rich, spicy, full-bodied wines, which occasionally stray into the territory of jammy when overripe.
Châteauneuf-du-Pape, so named after Pope Clement V's relocated court at Avignon, with its great reputation was often the victim of cheap imitations. By 1930, Châteauneuf-du-Pape was given the distinction of being France's first appellation controlee and prototype for the entire system. Thirteen allowed varieties of grapes, with an extra five colour variations, are hand-picked with each producer having their own special blend for the vintage or their house style. For instance, Château Beaucastel are famed for their use of the unusual Counoise grape. Grenache Blanc and Roussane some notable white varieties and Mourvedre, Syrah, and Cinsault, none shine quite as brightly as Grenache, which here reaches heady heights of red fruits, spice, a full body, and a uniquely oxidative character. One château which doesn't follow the usual prescription is Château Rayas whose wines are 100% grenache, incredibly complex, powerful and of some of the region's rarest and most in demand (and consequently most expensive).
The terroir of Châteauneuf-du-Pape is varied but most famous for by galets, or large round stones, which keep the soil warm overnight aiding ripening such as at the outstanding Vieux Telegraphe and Henri Bonneau, who both have holdings on the esteemed plateau of La Crau. From this plateau, in ancient oak barrels, Henri Bonneau's son makes Marie Buerrier, Cuvee Speciale, and the most expensive top selection Reserve de Celestins from special selections of barrels in some but not all vintages, alongside the certainly not generic Châteauneuf du Pape, and the outstanding Vin de Pays, Les Rouliers, which blends regions and vintages and disregards appellation rules.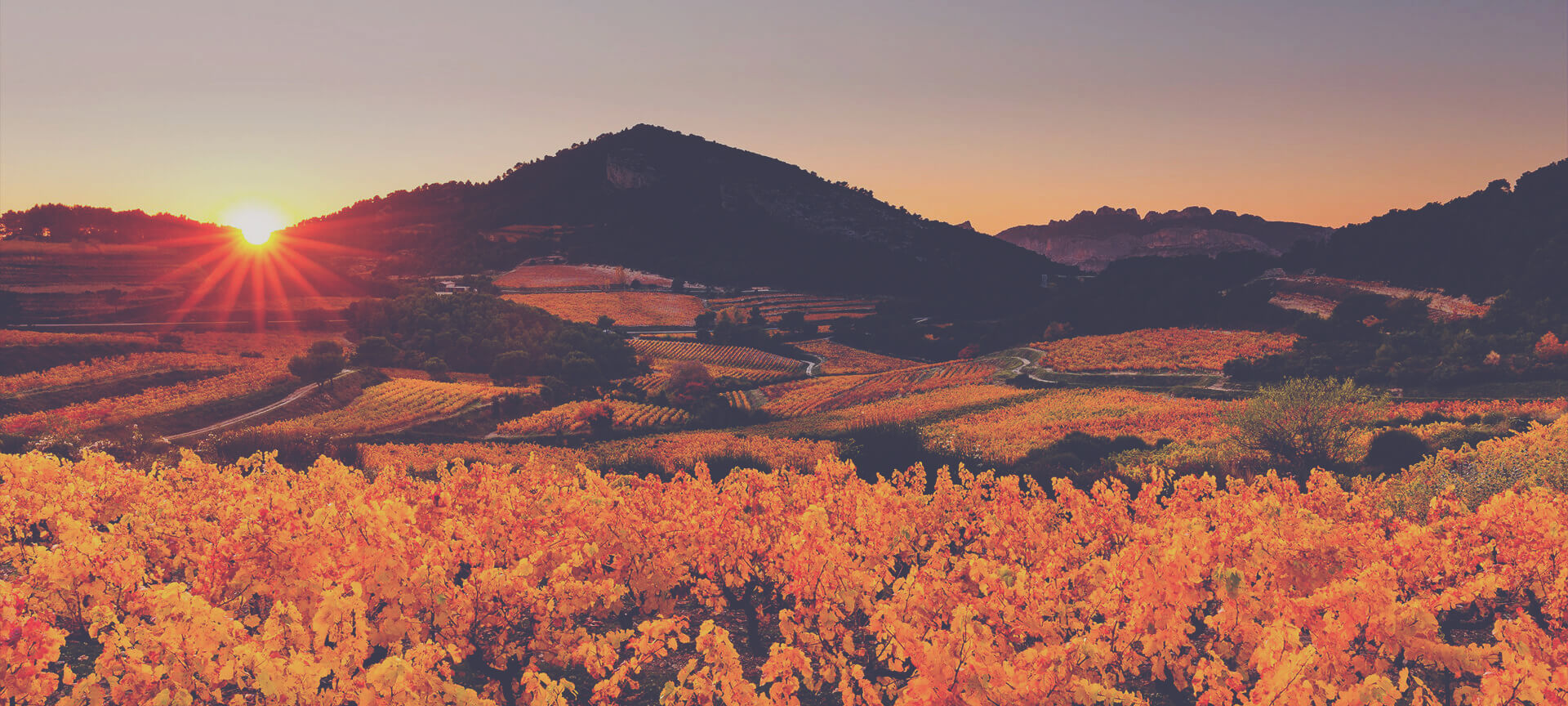 In these times of climate change, cooler, free-draining sandy soils give concentrated yields and are becoming more in demand – again, the renegade Château Rayas grows his Grenache on these soils, creating incredibly intense wines.
Domaines Pegau, Janasse and Clos du Pape, along with the ubiquitous Chapoutier are also worth seeking out.
Gigondas is another interesting region in the Southern Rhône, with wines blends of Grenache, Syrah, and Mourvedre. There the mountainous Dentelles de Montmirail shelter the vines from the worst of the morning sun. This, in combination with higher altitude and the cooling effects of the Mistral, results in a longer, cooler ripening period, and consequently more evenly ripened grapes, balanced alcohol, and great refinement. This is a great value alternative, an excellent example is St Cosme.
The majority of wine produced in the Southern Rhône belongs to the more generic Cotes du Rhône appellation or slightly higher quality and more terroir-driven Cotes du Rhône Villages and for those searching for a great value wine, some interesting examples exist from the great names of the Northern Rhône, such as Chapoutier, Guigal, and Jaboulet, and makers of the Southern Rhône, such as Famille Perrin of Beaucastel fame.