An Interview with Alex Starey, Winemaker at Keermont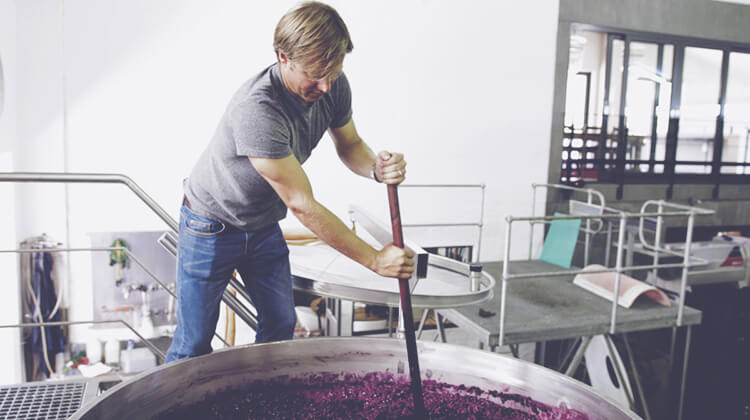 Alex had just jumped out of a tank, hands covered in grapes at the Keermont winery before he sat down with us to discuss the estate and incredible wines. The team are all systems go, in the middle of the harvest but Alex spared half an hour to chat to us about his background, the wine range, and the incredible growth of Keermont. Their phenomenal 2016 Keermont Syrah is in our Merchant's Collection.
Tell us about Keermont and how it came about?
The most important thing that is central to everything we here at Keermont is that we source all of our grapes from the farm. The property was purchased in 2004 and back then there were only a few hectares of vineyards and the rest was agricultural land. In 2005 the decision was made to plant more vineyards and that is when the owner Mark employed me as a viticulturist. I grew up just down the road and I had actually contacted him previously and said if he ever did anything with Keermont to please let me know as I would love to be involved!
We started planting vineyards and did a lot of research into the detail of the plantings, clones and vineyard sites. Originally the plan was to grow grapes and sell them but having studied winemaking I asked if he would mind if I bought a tonne of grapes from the farm and make a couple of barrels for myself. He said no problem and we literally made the very first few barrels in tubs here in a shed on the farm. After a couple of years, he suggested we put a label on the wines and call it something, the name of the farm immediately sprung to mind. We had a trademark on the name Keermont from the previous owner, we completely rebranded and redesigned the label. From 2007 we started to bottle a little bit of wine, we were still working in the shed and for three years we worked in that tiny little room with no air conditioning!
We had an old spring water bottling plant on the farm and after the fourth year we adapted and turned it into a winery for ourselves. Since then, we have released a few different products but we stay pretty true to our thinking of making estate wines with everything grown on the farm. We have a real focus on producing things in the most natural way possible with a very low intervention way of making wine and bottle the wine ourselves nearby. Most of our team have been here from the very beginning and like I say the process has all happened in a very natural way, we started off making wine and it went down well so we made a bit more and it has continued to grow like that.
Now we have about 50 hectares of vineyards and they are beautiful little sites around the farm with 13 different varieties.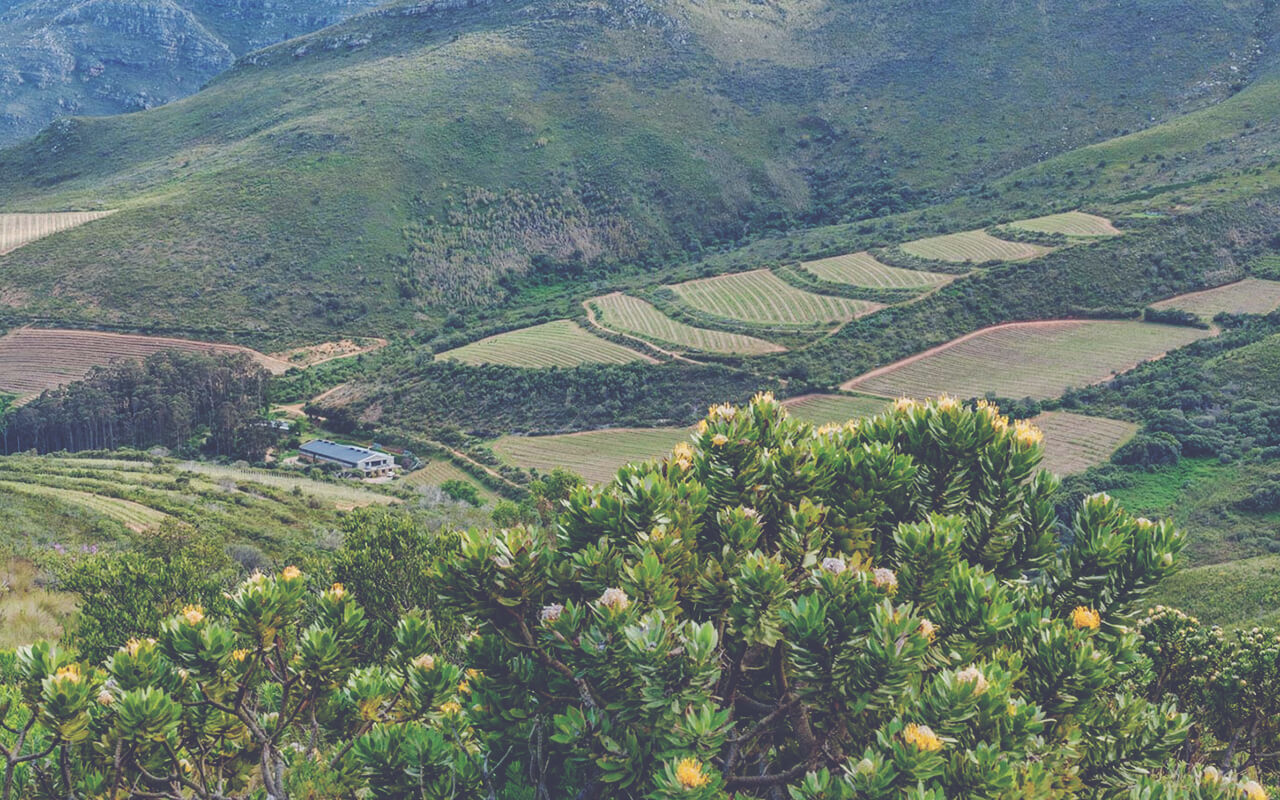 What makes Keermont stand out compared to other wines?
That's a difficult one because I am a wine lover just like everybody else. There is so much diversity out there and many producers are making beautiful wines from beautiful places. I think what makes our wines different and what people often say is that they don't feel forced in any way. They feel natural and people really enjoy them. It all comes down to the attention to detail. We pick everything in very small batches to get complexity in the wines and try and pick everything at exactly the right moment.
Tell us about your range and about Keermont, how many wines do you have and how are they different?
I would say the main range of wines is made up of what we call the Keermont wines. We have an Estate Syrah, Cabernet, Merlot, Terrasse as well as a blend and a dessert wine. We do these year in year out, they are the estate wines.
Later down the line we released single vineyard wines, we produce these when we can but if we're having a tough vintage and we need everything for the estate wines then that is how it works, we do not prioritise single vineyard wines. It is only when we really feel that the quality is there and we have the volume to be able to do that.
Which one is your favourite? Or do you tend to drink different wines depending on the occasion or mood?
Tough question! I always say it is a bit like choosing between your children, you can't love one child. I've always been very excited about wine making and trying to make the best wine, we would never release anything we're not 100% happy with.
My choice of wine also definitely depends on the occasion, all wines have their time and place! When I came here, I was more focused on Syrah, I really love Rhone wines. I recently started to really enjoy Cabernet Franc too.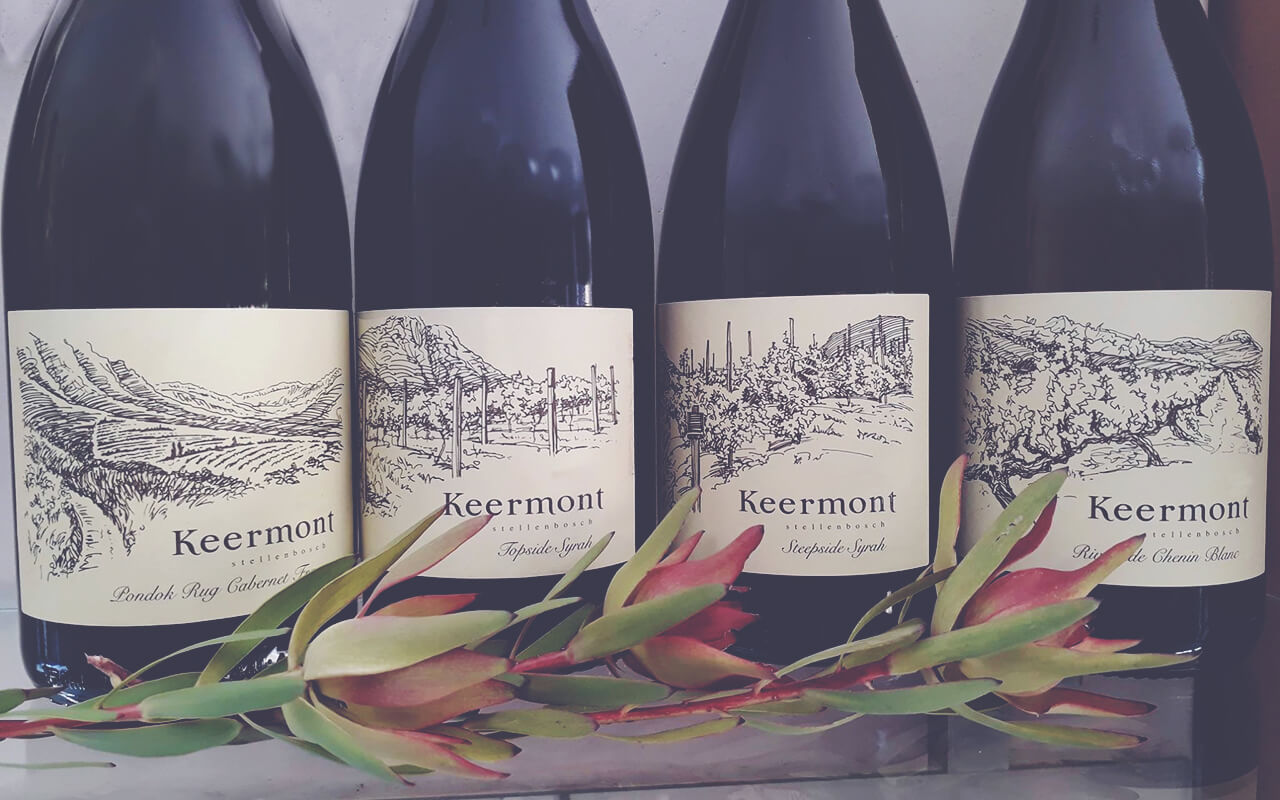 How long did it take you to conceptualise and perfect the wine?
It's been a very gradual process, we have been chipping away to try and create the perfect range and of course, nature throws curveballs at you all the time so every year comes with new challenges. Whether it's in the vineyards, with the grapes or in the winery there are always new challenges, so I wouldn't exactly say that we have perfected anything yet! Every year we try to get it as close to perfect as possible.
How many bottles do you tend to make in a year?
Initially we planted the vineyards to sell grapes and we still sell about a third of our production. We essentially take in what we need and obviously the yield changes depending on the vintage, Unfortunately, we don't always end up with as much as we need. On average we are making between 60 and 80,000 bottles.
We don't plan on making much more, I think 100,000 bottles would be our limit. We don't have any intentions of expanding the range or buying the grapes from elsewhere. We want to make estate wines only.
Has the quantity gradually increased over time?
Yes, this volume has happened gradually. In 2007 we made 1500 bottles which was a great place to start. When you make wine in such tiny volumes, you pay a huge amount of attention to detail in each wine and if you can start like that and slowly grow, all of your wines tend to get that same sort of attention to detail.
Please tell us a bit about your background
I grew up on a farm just down the road, very close to where we are now. It was a big fruit farm with a dairy and vineyards too. I think it was back then that I decided I would like to do an outdoor job. My dad grew grapes and sold them to the local cellar, I always loved the transition between vines and making wine and tasting a wine which came from our farm. I went on to study viticulture and oenology for four years and then travelled for a couple of years. I went over to Chile and worked for my first big winery then travelled on to Spain for a couple of years and worked in Priorat for a producer called Daphne Glorian that was truly inspirational. I then came home and worked a vintage with our neighbour, De Trafford and that's where I met Mark and we started talking about working at Keermont, I went on to do a couple more vintages abroad including in Cote Rotie and at Chateau Angelus in St Emilion.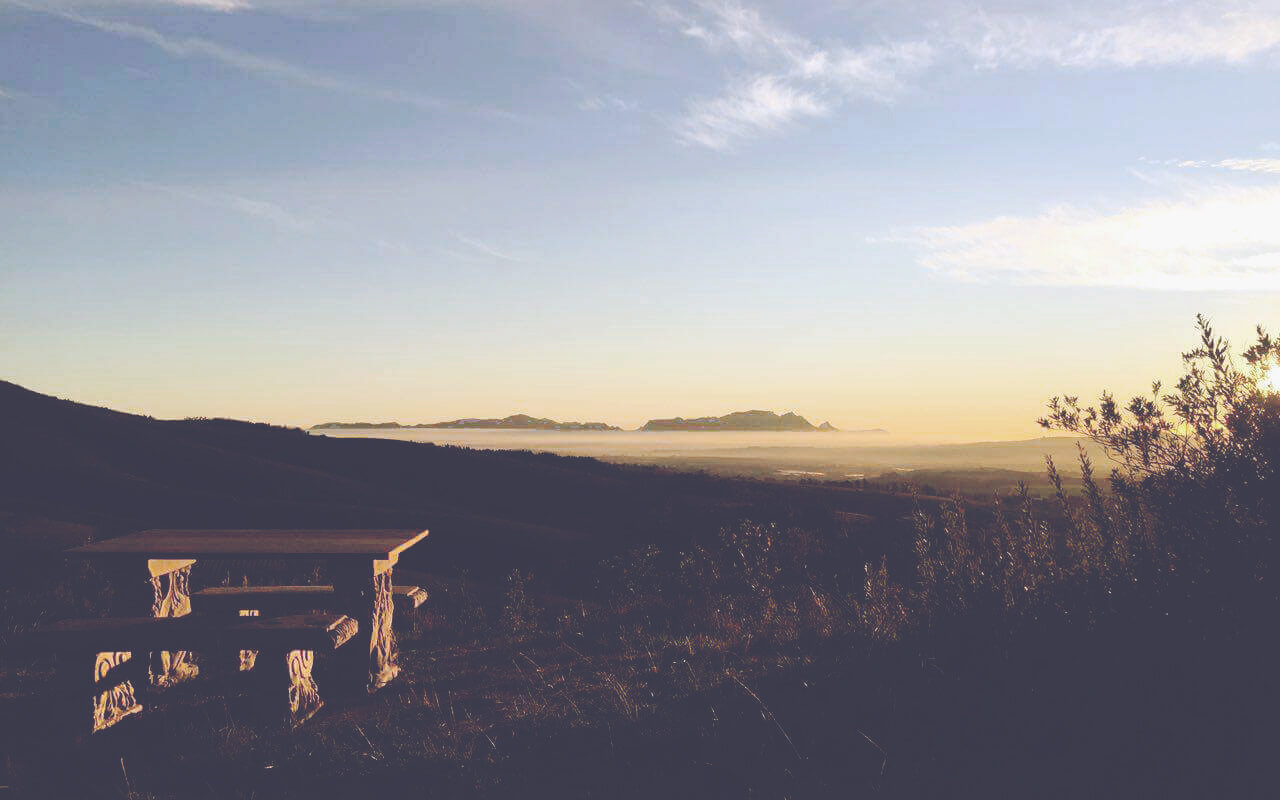 Having been all over the world working in many different vineyards, who do you think you get your key inspiration from?
I am influenced every day by wines I am tasting, I like to drink a lot of different wine and take inspiration from many different producers. Dave Trafford, my neighbour, is a great friend and wonderful mentor. Many of my friends are an inspiration, for example Chris and Andrea Mullineux and also people I met working abroad. That's where I really learned to focus on each parcel of grapes. All wines are very site specific, each parcel is very important. It's fermented separately, matured separately, and eventually blended if needed.
Were you ever tempted to stay abroad and work in a vineyard rather than South Africa?
That's a very good question. When I was working with Daphne in Priorat she was recruiting for a permanent position and I did think about it, but you know what it's like, home is home, everything is familiar. South Africa has got huge potential in terms of the wines that we are making there. Fortunately I came back and started working at a time when South Africa was really starting to come into its own in terms of creativity and making exceptional, interesting and exciting wines. I've been part of that wave and maybe that was more luck than anything else, being here at the right time. I always viewed South Africa as a great wine making region and it is where my friends and family are, not to mention the surf and the mountains!