The Wyder Cup: USA vs European Wine Contest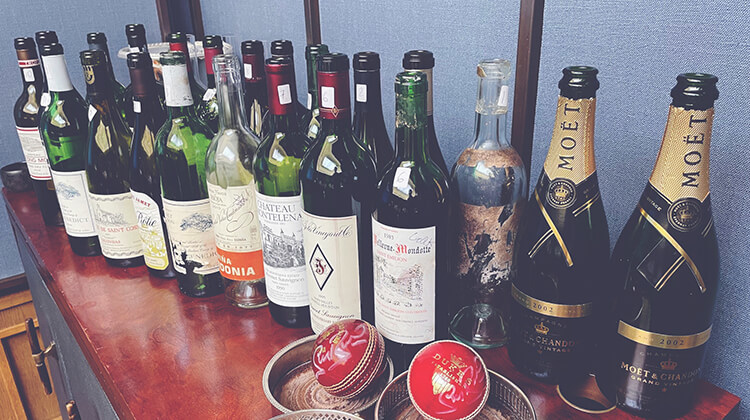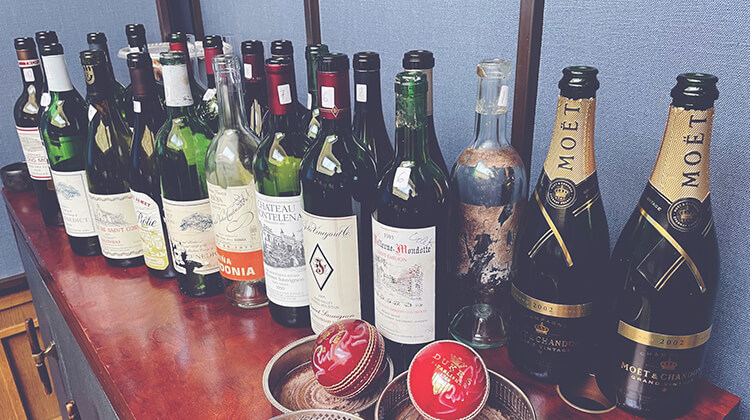 Giles Cooper
28 September 2021
Wine dinners = boring. Golf = boring. Or so say the uninitiated. Whilst it's certainly true that I have been to at least as many uninspiring wine evenings as memorable ones, and whilst I can see the point of view (even if I don't share it) that watching a bunch of overpaid folks whacking a little white ball around a field is not time well spent, last Saturday these two entities combined to fashion one of the most enjoyable evenings I have had in a long time.
It was the perfect post-COVID, post-lockdown, return to action. For whilst over in Wisconsin at the mighty Whistling Straits Europe were doing battle with the USA in the 43rd Ryder Cup, a little closer to home – at London's wine-themed club 67 Pall Mall – 22 wines from these same regions were getting ready to go head to head in the match of their lives. This was the inaugural Wyder Cup.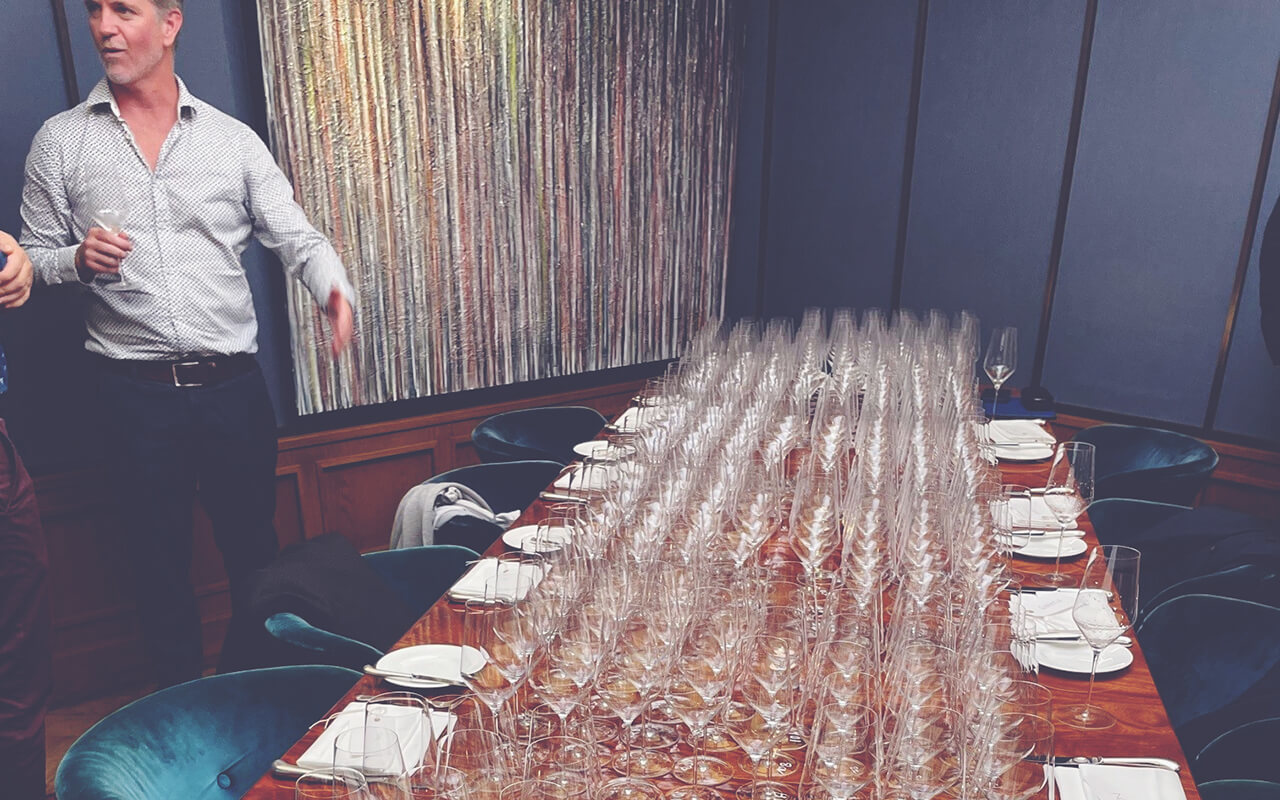 The format followed its namesake as closely as possible:
Each guest was to bring 2 wines, one European, one from the USA, to be served blind
Our two organisers were appointed team captains – ex-BI trade stalwart Gareth Birchley leading Europe and former Wines of California guru Justin Knock MW in the stars and stripes
Each captain was made aware of their respective wines and chose the order in which they would 'tee off' – without knowing what the other captain's order would be
After each pairing was served, tasted and discussed, a vote would take place to see which wine would win the match (NB unlike the real Ryder Cup we only had 11 players rather than 12 so no chance of halved matches)
At the end, the team with the most wins, wins
The Perfect Setting
67 Pall Mall was the perfect choice for the affair: not only do they have the finest sommelier team in London, but they have an ample supply of Zalto glasses (useful when you need 242 on the table in one go) and a private room with a 100" screen – on which the real event was being played out during dinner.
Oh yes, the dinner: 67 also has a mighty fine chef and our food, whilst theoretically second fiddle to the rest of the affair, should not go unmentioned. Scotch eggs and charcuterie were shared around before T-bones of white park beef cooked over fire were dispatched. It was A-grade browsing. But this evening was all about the sluicing.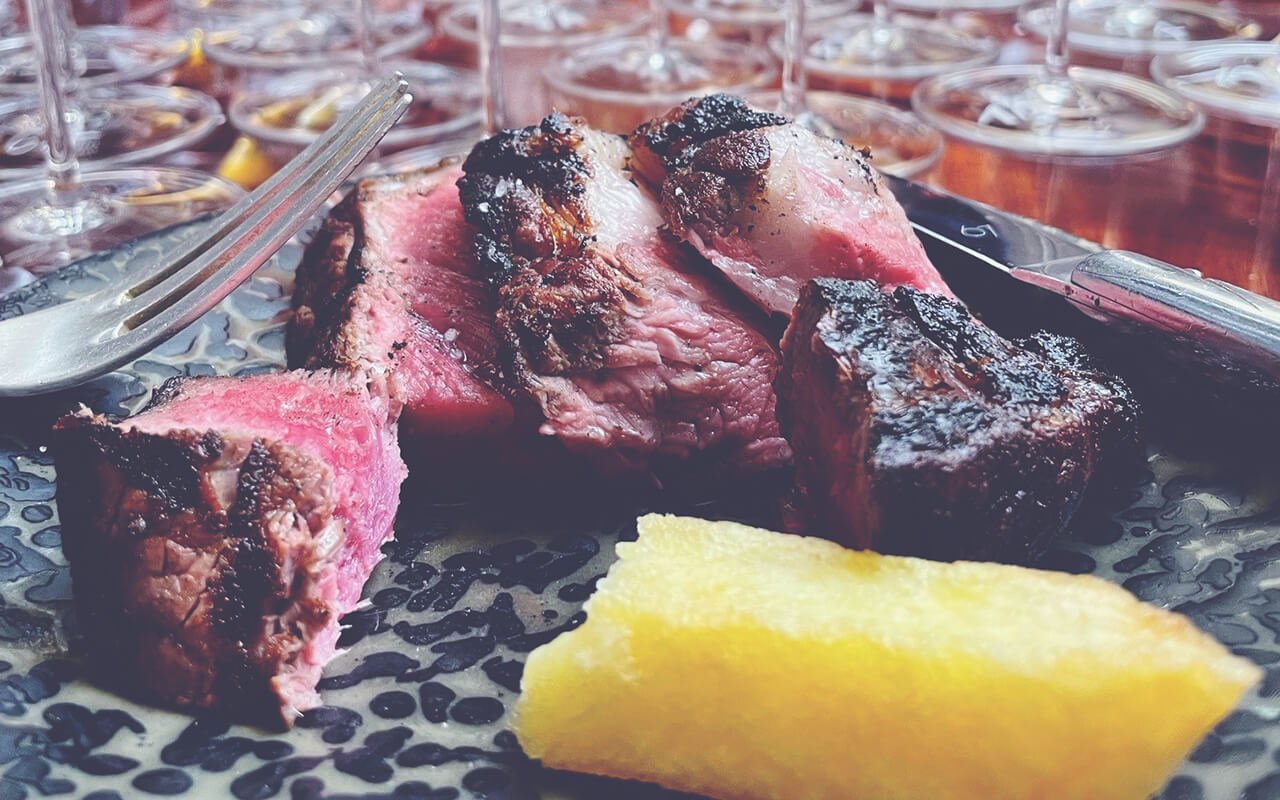 As mentioned earlier these wines were all served blind with only the team captains knowing their own team's wine in each round. Glasses were labelled 1A, 1B, 2A, 2B etc but the somms played around with which team was A and B whilst sticking to the match order. There were no points for 'guessing' the wine, but bragging rights available for anyone whose chat drifted in a favourable direction. After a warm up on of Moet & Chandon vintage 2002 on the range, it was straight to the first tee and we began with an experienced old hand vs a rookie. Game on:
Match 1: Shafer Red Shoulder Ranch Chardonnay 2015 vs Laville Haut Brion 1971 – result, Europe win 2&1
An intriguing start with the origins of each wine quite clear but few getting close to the true nature of the US wine. Whilst the Laville was all perfect mature waxiness and incredible freshness – a triumph of a wine it must be said – the Shafer was incredibly aromatic and fresh, remarkably fresh in fact, with an elegance that put many off their stride when the names were revealed. This is Napa Chardonnay from a hot vintage; and it confounded all expectations. It was sad for either wine to lose and the match was close.
Match 2: Rhys Horseshoe Vineyard Pinot Noir 2016 vs Phelan Segur 1982 – result, Europe win 1up
Another intriguing match up of young vs old. The Rhys was aromatically stunning but never got the requisite time to flesh out in the glass and show its true potential, whilst the Phelan was so immediately complex and fascinating that it took the day. In hindsight this was something of a travesty as by match 5 the Phelan was almost dead in the glass and the Rhys was coming into its own. Shows the importance of a strong start I suppose…
Match 3: Ojai Syrah 2014 vs Massolino Barolo Parafada 2010 – result, USA win 2&1
The first big name gets taken down. The provider of the Massolino could have felt rightly confident going into this singles match with a decade of great form behind it and unquestionable pedigree – and there is no doubt the wine performed well on the night. However there was just no stopping the sheer class, drive, texture and freshness of the Ojai which, after a bit of initial funk had worn off, could easily have been (and indeed, was) mistaken for the big-name European Syrah which was to follow.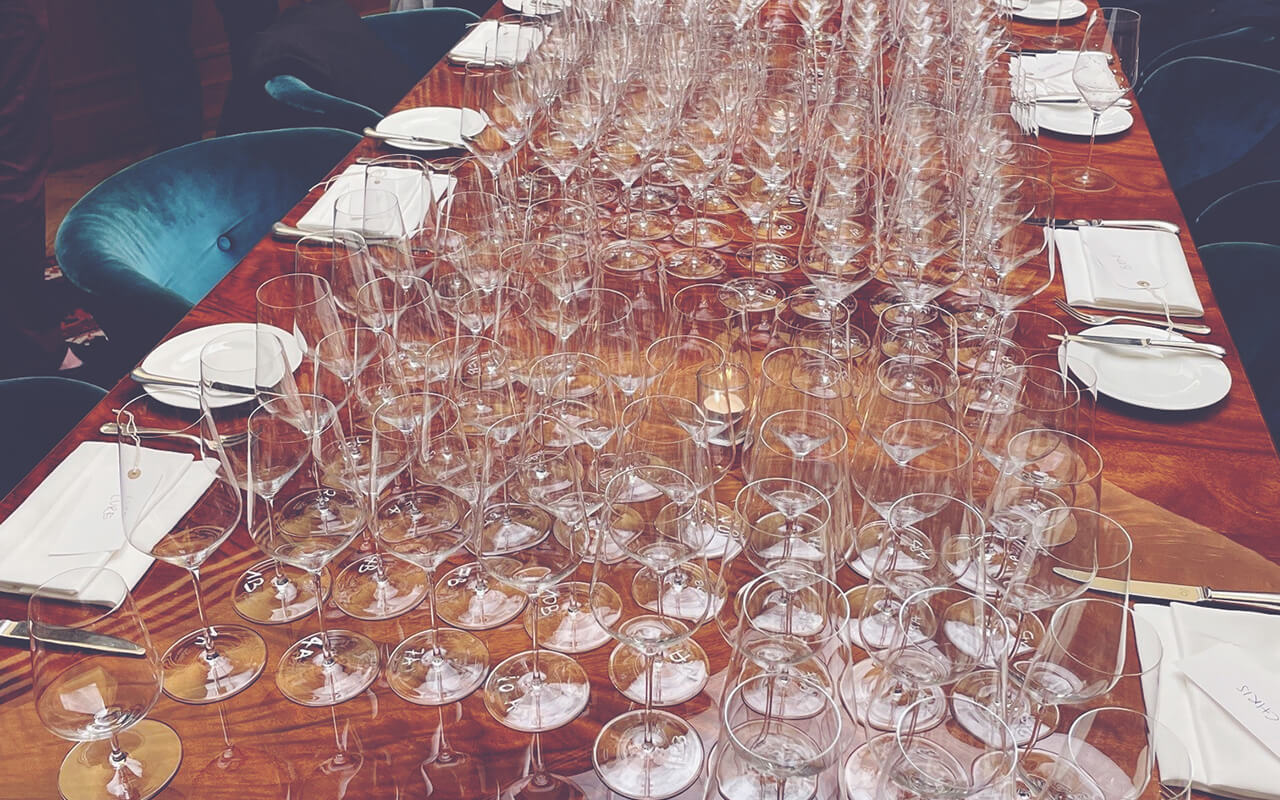 Match 4: Philip Togni Spring Mountain Cabernet Sauvignon 2005 vs Vega Sicilia Unico 1990 – result, USA win 3&2
Not unlike Philip Price taking down Phil Mickelson 2&1 at the Belfry in 2002, an insider's wine wiped out a vinous legend in match 4. Both wines were extraordinary but the completeness, harmony and sheer expressiveness of the first wine was undeniable and impossible to ignore. When the identity of wine 2 was revealed, gasps rang around the room. There was a sense that perhaps this wasn't the best bottle from the case (the provider has more bottles to work through… lucky guy) but to see a wine of this pedigree lose its match was a reminder that the USA is playing off a pro handicap and when on song can beat literally anyone.


So after a strong start we were back to 2-2. And they say momentum is a 'thing' in sport… so it proved here.
Match 5: Spottswoode Cabernet Sauvignon 2000 vs Castello dei Rampolla Sammarco 1990 – result, USA win 4&3
The scale of the result in no way does justice to this battle. Two quite astonishing wines at the peak of their powers… either of these would have triumphed in virtually any other match. The Spottswoode was replete with Bordelais characters of cedar, graphite and tilled earth, layered with millefeuille layers of beautifully textured, precise fruit. Whilst the fabulously expressive, grilled-meat and dried herb character of the Sammarco held huge and lasting appeal, the Spottswoode just wouldn't be denied. The match of the tournament.
Match 6: La Jota Howell Mountain 14th Anniversary Cabernet Sauvignon 1995 vs Bellevue-Mondotte 1985, St Emilion Grand Cru – result, USA win BYE
Sadly the European entry was halted at the first tee as the somm team spotted cork taint. A shame as this had the makings of a classic. The La Jota however would have been incredibly tough to beat, given its fabulous expression of mature mountain cabernet with still powerful tannins and oodles of wild fruit held together in a perfect package. If only one could find more mature Napa cabs of this calibre which have been this well kept.


So it's 4-2 USA with 5 matches to play and looking dicey for Team Europe. Time to bring out the superstars…
Match 7: Chateau Montelena Estate Cabernet Sauvignon 1990 vs Lopez de Heredia Vina Tondonia Rioja Gran Reserva Rosado 2010 – result, Europe win 3&2
Talk about a clash of styles; this was Seve vs Davis Love III, Garcia vs Morikawa. Rose vs red? How would this play out? Given the geekiness of our panel, the Tondonia was immediately recognised and it's undeniable that the wine's cult status played a part in the eventual result – especially given the classical, powerful, elegant nature of the opposition. I mean this really was a match nobody deserved to lose; the Montelena was just magnificent and continued the theme of top Napa Cabs reflecting the best of top Bordeaux with their own unique structure and texture profile. But Tondonia Rosado is just a magical wine that refuses to adhere to any profile or perception. It stands alone and brought a much-needed point back for Europe.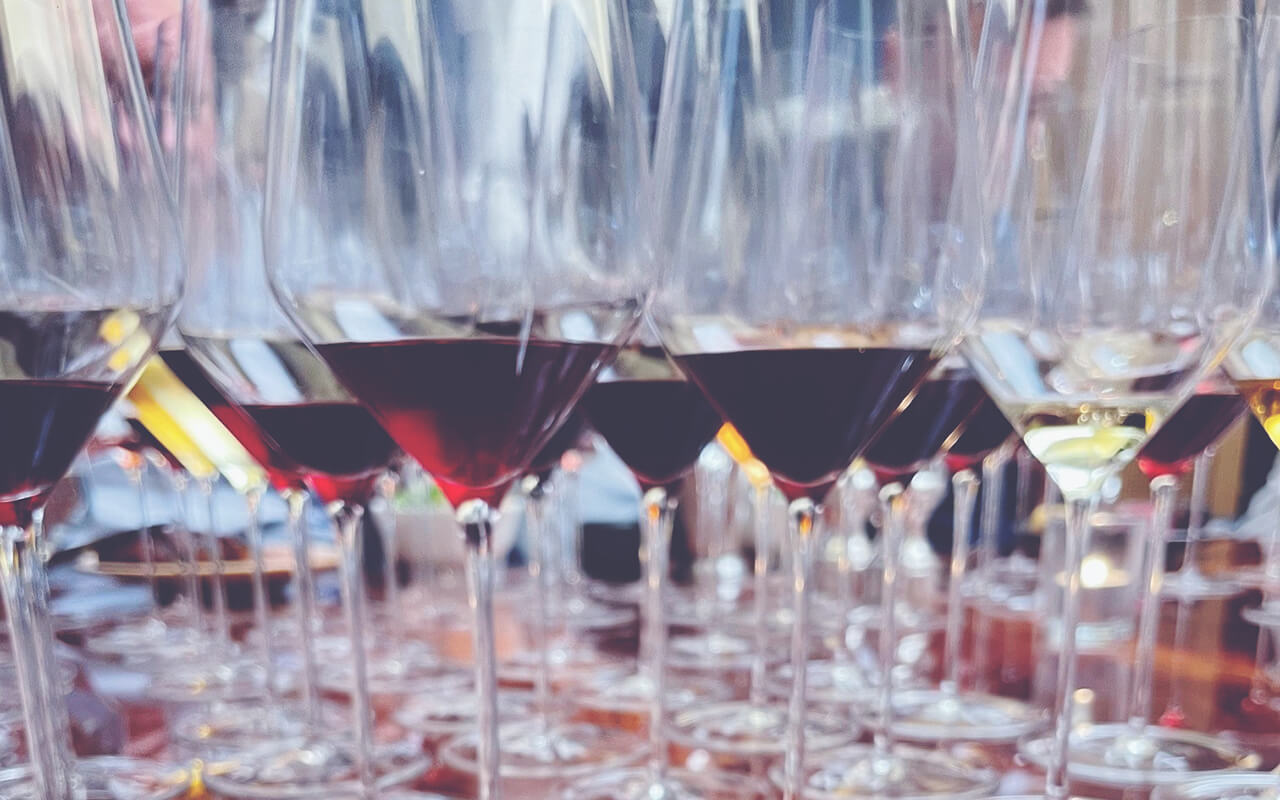 Match 8: Sanford & Benedict Cabernet Sauvignon 1980 vs Jamet Cote Rotie 2011 – result, Europe win 5&4
As talented as it once was, and as surprising as its relative performance remained, this was a one-sided match. Jamet's Cote Rotie is a wine of such understated, effortless beauty which speaks so true of its vineyard with no noticeable intervention, that it was always going to be tough to beat – and so it proved. As for the Sanford, there's very little (if any) Cabernet still planted in this part of California with Syrah and Pinot Noir really taking over – but you wouldn't suggest that it's necessarily the wrong place to grow Cabernet on this showing. It was just up against a beast.


Back to all square with 3 to play…
Match 9: Sanford & Benedict Cabernet Sauvignon 1979 vs St Cosme Valbelle Gigondas 2001 – result, Europe win 1up
Arguably a better showing from the '79 than the '80, this was a tighter match. Up against another Rhone opponent but a more humble terroir, the Sanford ran this much closer with a bit more concentration and length than the alternative vintage. The St Cosme had us baffled as to its origins but, voting as we were completely blind (i.e. we didn't know which glass was the European and which USA), we just went with our guts. Honestly both these wines would have struggled in almost any other match…
Match 10: Sine Qua Non Labels Syrah 2007 vs Troplong Mondot 2009 – result, USA win 2&1
Perhaps the first match where identifying the USA and European wines was really quite tricky. On the one hand, an incredibly robust, fruit-powered Cabernet wine, and on the other an incredibly elegant, pure and precise Syrah. This we could agree on – but where were they from? In the end we gave up worrying about it and looked at the wines purely on merit. And what merit. The Troplong was fabulously powerful and decadent, with fresh earth and limestone starting to work its way through the dense fruit; the SQN was absolutely not what you might expect from the reputation (of being a one-glass wine rather than a one-bottle wine) being unerringly European in style with great restraint and elegance, aromatic, herbal intensity and a killer finish. One of the wines of the night and a justified victory.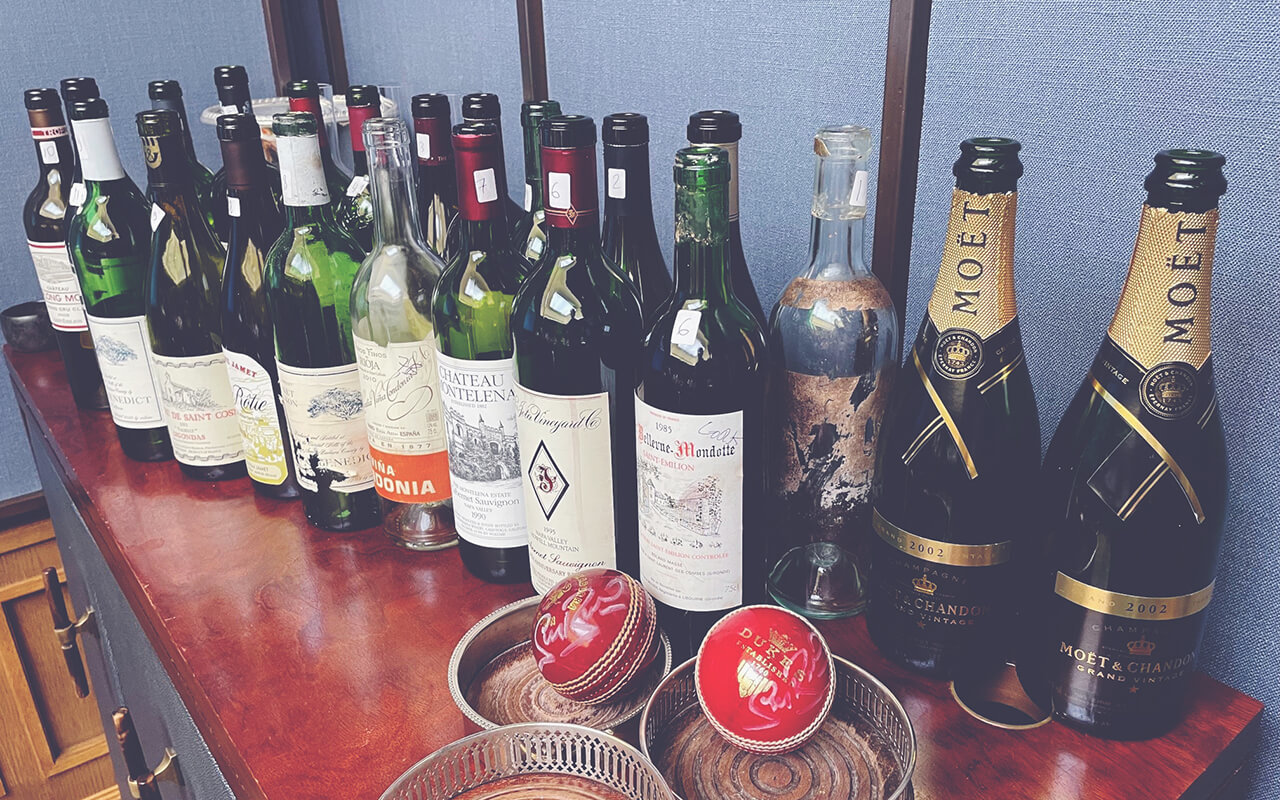 All square on the last! One match to decide the tournament…
Match 11: Columbia Gewurztraminer 1988, Yakima Valley vs Pieropan Soave La Rocca 2019 – result, Europe win 1up
A strange, scrappy sort of match to finish – and a shame for the final US wine to feel a little tired after such a sterling performance across the tournament. The Pieropan was as delicious, rich and vibrant as ever and in my mind, didn't have to fight too hard for this win; however, the Gewurz had its fans – it was fascinating if not completely 'enjoyable' – and as such the final was closer in scoring than I had imagined it might be.
So the Europeans take it on the last and the inaugural Wyder Cup stays on these shores.
This was such a fun way to do a wine evening; everyone was inspired to bring something serious but it didn't feel like 'we' were in the game as individuals – it was all down to the wines on the night. And given the general excitement it was good to reflect later on the calibre of wines that were actually provided: it was certainly one of the more generous evenings in recent times.
Huge thanks to the players, organisers and to the whole team at 67 Pall Mall who gave such spectacular support on the night.
Ole, ole ole oleeee… oleeeee… oleeeee