Wonderful wines to celebrate the Easter weekend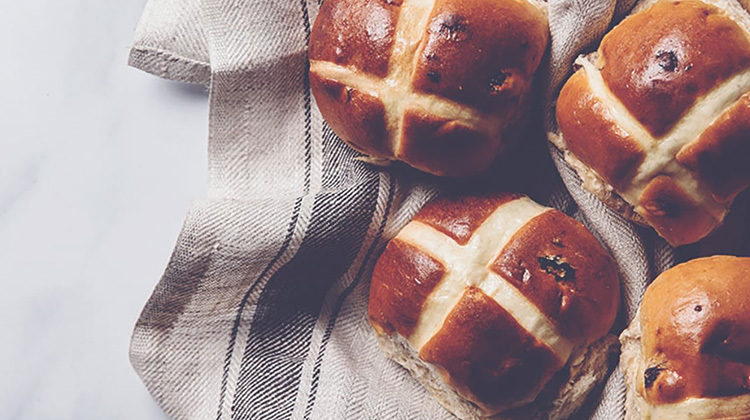 Victoria Mason, Robert Mathias and Emily Boom
31 March 2023
The Easter weekend is fast approaching so we've asked Victoria and Robert our senior fine wine buyers to recommend some delicious wines that will pair perfectly with every element of an Easter feast.
To add the finishing touches to a delectable dinner, private sales member Emily shares some top culinary tips. Working at the heart of the famous Primrose Hill restaurant Odette's, Emily gives us an insider look at her and her fellow chefs favourite recipes. From an elegant and refreshing champagne to start the celebrations right, to a hot-cross bun pairing that Robert promises will be your new Easter tradition, read on to discover these carefully chosen wines and pairings.


Champagne is of course the logical place to start the Easter celebrations (and to start any celebrations!). In conversation with our Champagne buyer, Philippe, last week, we agreed what a great place the 2004 vintage of RD is in – for drinking right now. With five years in bottle since disgorgement in 2018, this is tasting so amazingly complex today, with all the incredible vitality which is a hallmark of Bollinger's RD. The RD cuvée was the innovation of Madame Bollinger, an idea born in a time when it was not fashionable to drink old Champagnes, but when many Champagne houses were busy creating prestige cuvées. Suspicious of the concept of the prestige cuvée, since all the wines in her portfolio were made in this spirit (with minute attention to detail and focus on excellence), Madame Bollinger chose not to conform with the market. Her vision was simple: to release an old, outstanding vintage, aged over four times longer than the appellation regulations, and recently disgorged, with an Extra Brut dosage. The 2004 vintage, which represents fantastic value, comprises 66% Pinot Noir and 34% Chardonnay, from predominantly Grand Cru vineyards. If you buy a case today, you can enjoy it over the coming Easters, and savour its exquisite development in bottle over the years…

Tasting Note
"Fermented in oak barrels and aged under natural corks for almost 13 years, Bollinger's 2004 R. D. Extra Brut blends 66% Pinot Noir with 34% Chardonnay from 16 crus, 88% of which are classified as Grand Cru. The wine opens with a very clear, deep, rich and aromatic but also pure and mineral-fresh nose of crushed rocks, cherries, brioche, pain aux raisin, white nougat, chalk and ripe, yellow-fleshed fruits. Highly elegant and complex on the weightless yet persistent and salty palate, this is an intense, densely woven, firmly structured yet elegant, beautifully refined and refreshing "recent disgorgement" (February 2018) that reveals just a kiss of oxidative flavors that adds even more complexity. A great Champagne on its way to improve over many years in the bottle. Tasted June 2018."
- Stephan Reinhardt, 97 Points
White Bordeaux in recent years has become just as qualitative and just a collectable as the top red wines of the region, often because they tend to be made in tiny quantities. I find that as these wines age, which they do beautifully, they gain in richness and texture. So if you are someone that is put off by the leanness that is often found in some Sancerre and New Zealand Sauvignon, older white Bordeaux will change your view of this grape. White wine production at Château Margaux can trace its origins back to the 17th century. The cellar master at that time was one of the first to separate their white grapes from their red during vinification. Originally sold under the name Château Margaux Vin de Sauvignon, it wasn't until 1920 that Pavillon Blanc du Château Margaux, as we know it today, came to be. That said, the recipe of 100% Sauvignon Blanc, whole-cluster pressed, has always remained. These are wonderfully complex, food friendly wines that stand alongside the best white wines of the world.

Tasting Note
"This stunningly rich 100% Sauvignon Blanc is drinking fabulously well at present, yet it has the potential to evolve for 15-20 more years. Waxy lemon oil, honeysuckle, nectarine, and subtle new oak characteristics are all present in this light gold-coloured, long wine."
- Robert Parker, 93 Points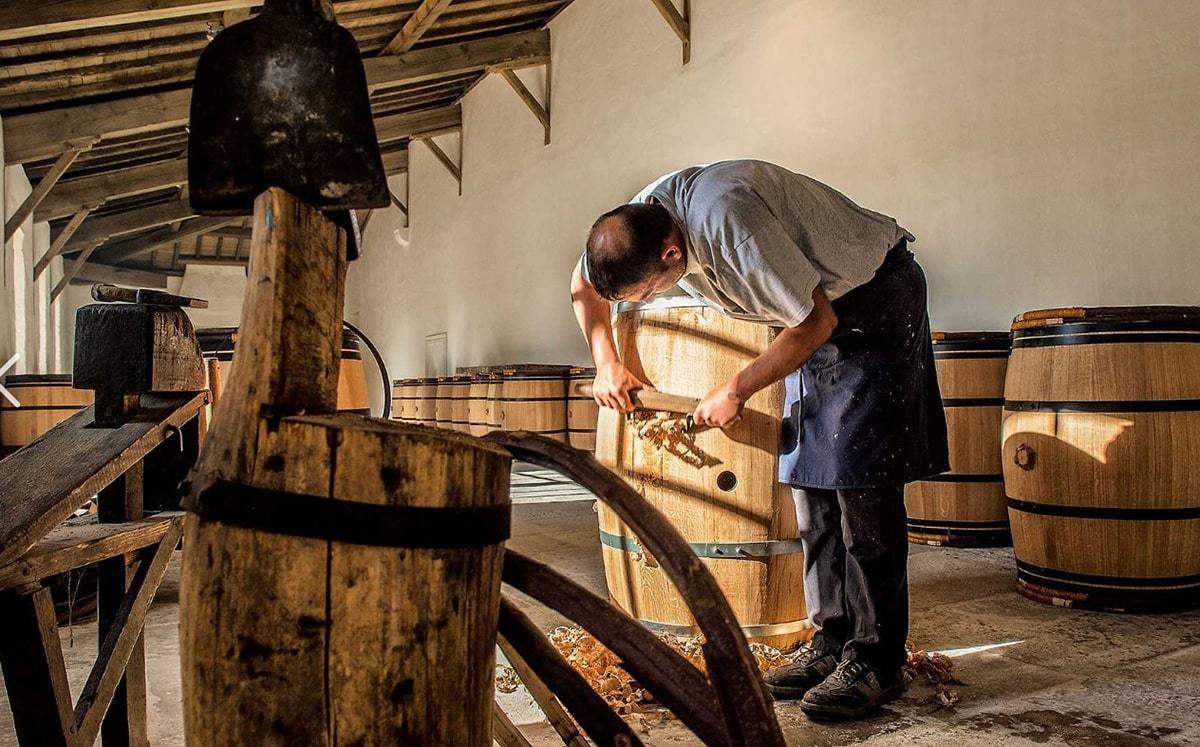 The cooper hard at work at Château Margaux


A curveball white for your Easter table, which is bound to get the conversation flowing (especially if you serve it blind). Chenin Blanc is my go-to white grape to accompany a Sunday roast, as it has such vibrant and refreshing acidity which cuts through the richness of the roast, as well as enough weight not to be bowled over by all the competing flavours of the trimmings. Lindi Carien is a gorgeous, textural Chenin-led blend made from fruit sourced from Stellenbosch and Swartland. The Verdelho component dials up the acidity and the precision of the wine, and the Grenache Blanc and Gris bring palate breadth. Franco Lourens worked as the assistant winemaker for Chenin-winemaking legend, Chris Alheit, before setting up his own project, so his experience and knowledge of Chenin cannot be questioned. He is a quiet and intuitive soul, whose wines are incredibly expressive. While he is not yet on everyone's radar, he is a rising star and will, in time, join the ranks of such esteemed "New Wavers" as Adi Badenhorst, Andrea Mullineux, Chris Alheit, Duncan Savage, and Eben Sadie. As he is still relatively unknown, the prices of his wines are ludicrously low, and you can buy a single bottle, rather than a case (but we guarantee you'll be coming back for a full case).

Tasting Note
"I'm trying to tighten the screw each year," says Franco Lourens of this electric Chenin Blanc based white bend with 40% Verdelho and 8% Grenache Blanc and Grenache Gris. Focused, layered and effortlessly concentrated with apple, pear and greengage flavours, a nip of skin tannin and neutral oak."
- Tim Atkin, 95 Points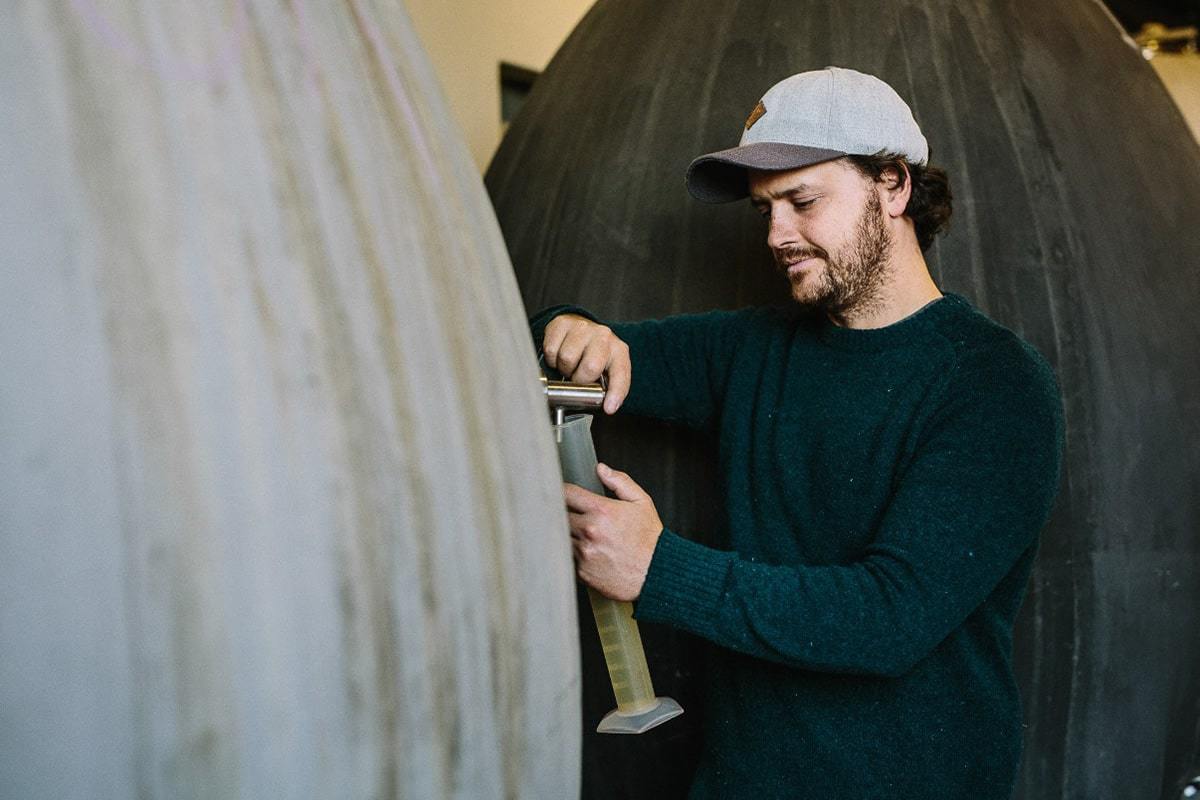 Franco Lourens, rising star of Lourens Family Wines


'If there was one wine I could drink for the rest of the my life, it might well be Cote Rotie. As an appellation it offers some of the most beautiful, fragrant and seductive expressions of Syrah in the Northern Rhone. To make a comparison to Burgundy one might say Cote Rotie can be the Chambolle of the Northern Rhone if Hermitage is the Gevrey. Delas Freres has prime vineyard holdings across the Northern Rhone and their La Landonne vines on the famous schist soils of the Cote Brune represent some of the very best wines that the estate makes. The 2015 vintage marked a true highpoint in the history of Delas Freres: a warmer vintage, the 2015s are charming right now, offering pepper, roasted meat with supple fleshy tannins that will pair perfectly with roast lamb.'
Tasting Note
"The 2015 Côte Rôtie La Landonne from Delas is a seamless, gorgeously balanced Côte Rôtie that reminds me of the 2011. Offering classic notes of smoked meats, currants, graphite, chocolate and roasted herbs, this beauty hits the palate with full-bodied richness, plenty of polished tannins, and perfect balance. It's surprisingly accessible, yet has beautiful density and depth of fruit. It's more approachable than most vintages, yet will evolve for just as long given its purity, harmony and balance. This cuvée comes all from the schist soils of the La Landonne lieu-dit, in the Côte Brune side of the appellation, was completely destemmed and spent 18 months in 40% new French oak."
- Jeb Dunnuck, 97 Points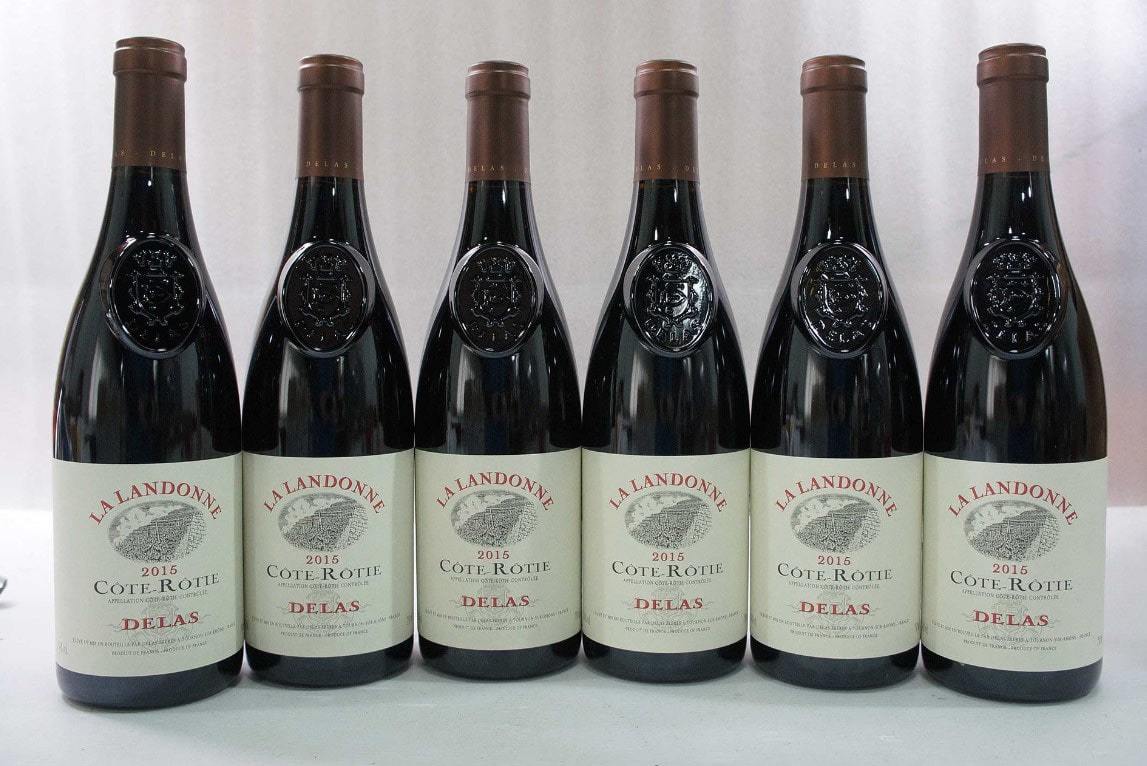 After my curveball white wine pick, I am sticking firmly with the classical choice for red wine this Easter. Rioja is one of the most traditional pairings with lamb; it's customary in the region to cook lamb cutlets over vine cuttings in fact. The gamey flavour profile of roast lamb works brilliantly with the savoury side of Rioja. So, if lamb is going to be your centrepiece this Easter, then look no further than CVNE Imperial Gran Reserva. Founded in 1879 and run by the same family today (now fifth generation), CVNE is one of the "big four" centenarian wineries of Haro (alongside López de Heredia, La Rioja Alta, and Muga). Imperial is CVNE's flagship wine, sourced from the family's vineyards in Rioja Alta, and only produced in the most exceptional years. The 2016 edition transmits elegance and precision, showing the imprint of the cooler vintage. While mature Rioja is magic, I also love drinking it young when the fruit is still quite primary, as in this example, which shows abundant juicy, sweet blackberry fruit and a firm framework of tannins.

Tasting Note
"The classical 2016 Imperial Gran Reserva was produced with a blend of 85% Tempranillo, 10% Graciano and 5% Mazuelo from grapes that were picked between October 10 and 25 with good ripeness, delivering a wine with 14.5% alcohol after fermenting in small oak vats followed by malolactic in concrete and two years in barrel and three in bottle. I was quite surprised, because the wine was quite closed and needed energetic swirling and time in the glass to reveal its true colors. It has more stuffing and finesse than the reserva. 2016 was a very good vintage, with freshness and balance to develop nicely in bottle. The tannins are very fine, and the wine is tasty and long. 50,000 bottles produced. It was bottled in July 2019."
- Luis Gutiérrez, 95 Points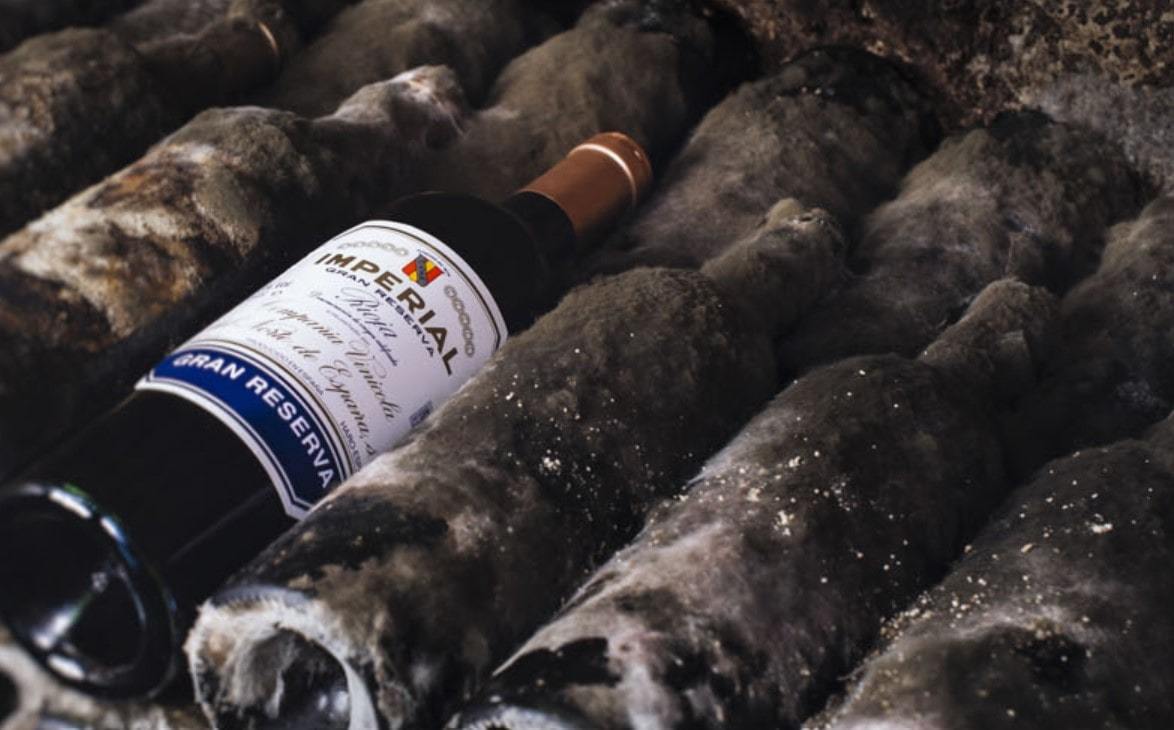 Emily's top tips for a flawless roast lamb:
If working in a busy fine-dining restaurant has taught me anything, it is that great ingredients and preparation are king. There is nothing better than prepping your ingredients early and letting the oven do its thing while you get to enjoy a well-deserved glass of Champagne (Victoria's Champagne recommendation would do very nicely)! Therefore, a roast lamb recipe which we rave about in the restaurant is Slow Roasted Shoulder of Lamb with Boulangère Potatoes. Our patron chef at Odette's, Bryn Williams, has previously demonstrated this delicious dish on ITV's This Morning, even describing it as his chosen last meal. The flavours from this earthy and juicy roast lamb will perfectly match either Robert's Cote Rotie or Victoria's Rioja, ensuring a complete knock out of an Easter masterpiece.
Find Bryn Williams' recipe here: Slow Roasted Shoulder of Lamb with Boulangère Potatoes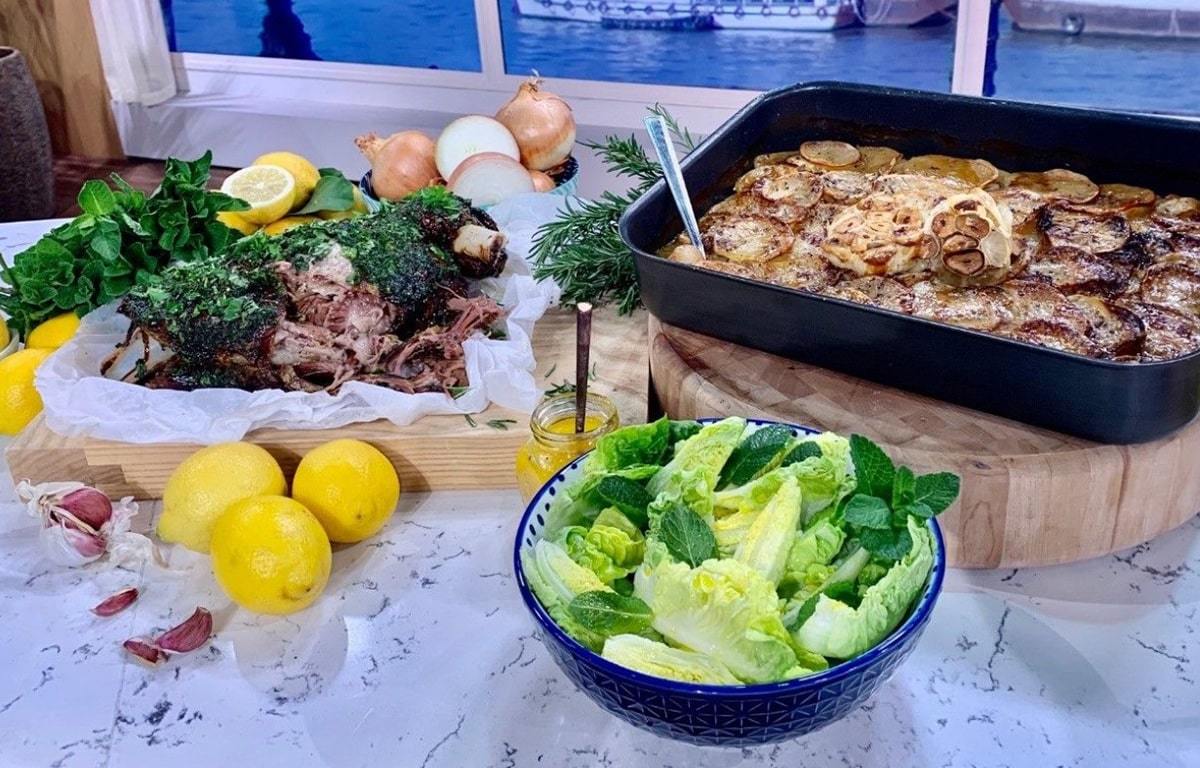 I have spent a lot of time travelling across the Mosel in the past years. I'm struck not only by how beautiful it is as a place, but just the extraordinary amount of effort required to farm these vineyards. At the end of the 19th century, Mosel wines were some of the most expensive and most sought after anywhere in the world. These days, it is possible to pick up grand cru wines for incredible value for money which will age for decades. Weingut Fritz Haag, now run by Oliver Haag, are best known for their Brauneberger Juffer wines. These are grand cru vineyards, and some of the steepest in the Mosel at 80% gradient in parts. The Juffer vineyard was originally owned by a former convent and the slate soils are dotted with elements of clay and ferruginous minerals resulting in quite a rich, spicy style of wine. Gold Capsule wines are not made every year and signify a higher level of selection and even more intensity than the regular Auslese. And there is simply no better pairing than Auslese with a warm hot-cross bun, a match made in heaven. It will be your new Easter tradition!
Tasting Note
"The 2019 Brauneberger Juffer Riesling Auslese is coolish, precise and fresh on the stony and herbal nose with reductive and iodine notes. Lush and round on the palate, this is a highly refined and absolutely delicious Auslese with fine raisin aromas. It is weightless yet intense and so sensual, all balanced by highly delicate and mineral acidity. Very stimulating. A fantastic Auslese, most likely the best I have tasted from this vineyard. Tasted in May 2020."
- Stephan Reinhardt, 96 Points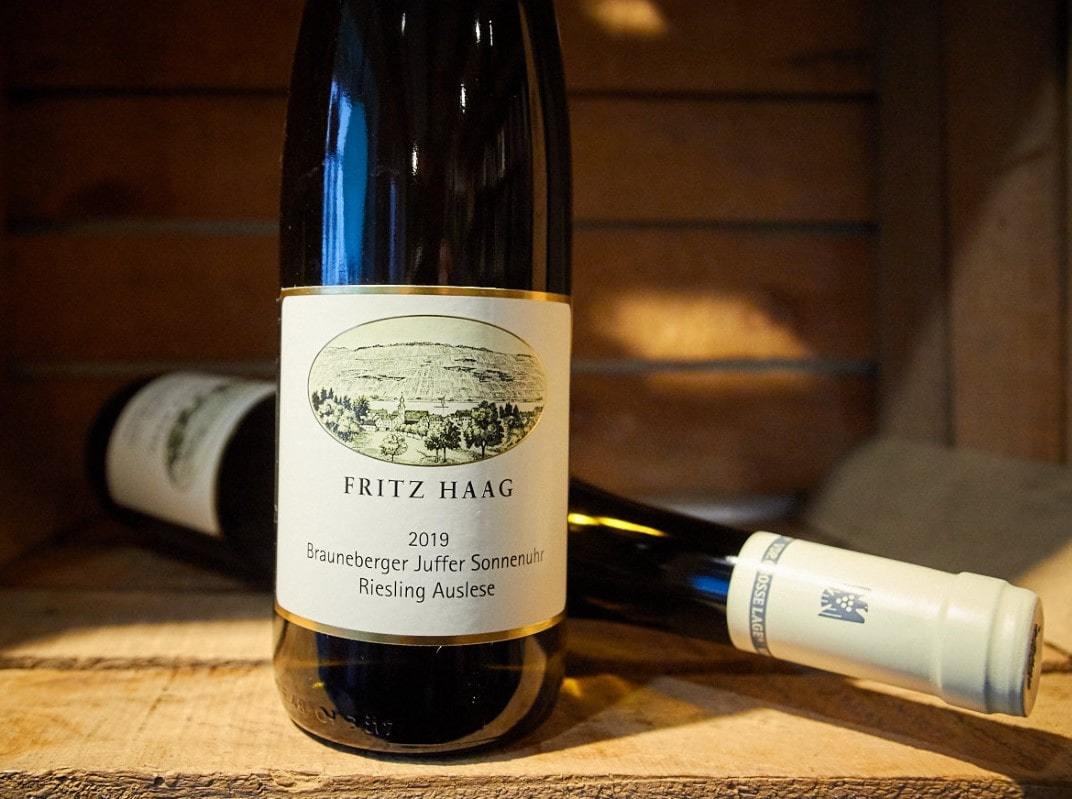 Emily's tips for simple but perfect hot cross buns:
Is there truly anything better than a hot cross bun done right? Hot cross buns seem overwhelming and complicated, but they are far from that. A recipe which is both simple and perfect in my eyes is Paul Hollywood's hot cross buns recipe. Alternatively, you can add cocoa powder turning them into chocolate hot cross buns for the chocoholics out there. Another idea thrown around the kitchen is hot cross bun bread and butter pudding. Now if you're really going for a showstopper, our head chef Tom Dixon recommends stuffing the hot cross buns with Nutella and turning them into a tear and share, finally brushing them with marmalade to glaze them just before they are served! All washed down with a glass or two of Robert's Auslese and you have officially entered heaven.
Read the recipe here: Paul Hollywood's hot cross buns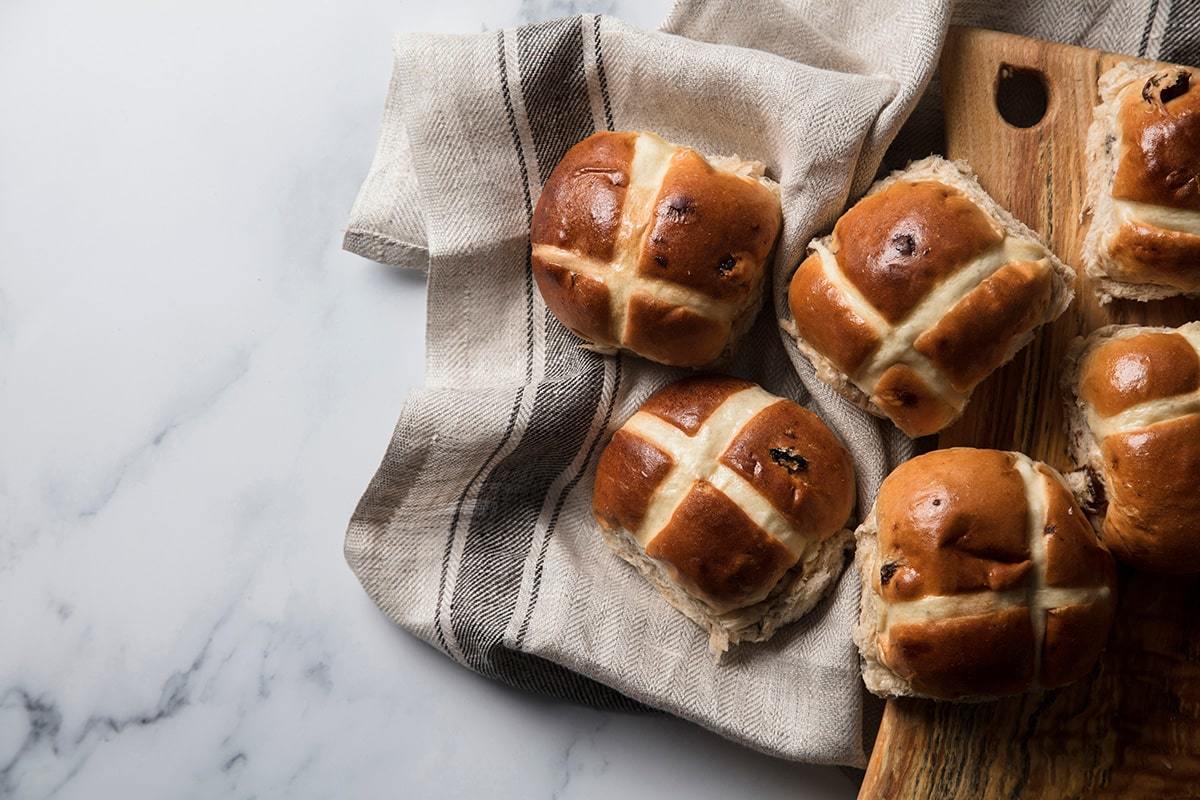 Tempted? Find all of Victoria and Robert's recommendations at Bordeaux Index today.