A Guide to Winemaking in the USA
Giles Cooper
12 October 2021
Winemaking in the USA was originally established by early colonists. Of course this was focused on the West Coast in Virginia and was not successful – at all – and it wasn't until the late 1700s that vitis vinifera grapes were first cultivated in California. By the mid 1800s there was a significant area under vine and indeed in the latter part of the 19th century the phylloxera attacks on European vineyards drove ever more settlers out to the US in search of benevolent land for vinegrowing; and boy, did they find that in California. Winegrowing had become one of the most significant contributors to the Californian economy.

However, it was not all plain sailing. Phylloxera eventually did arrive in California and the natural ease of production led to overplanting – with the third nail in the coffin being Prohibition in 1920. A burgeoning industry was destroyed and with it went much of the knowledge and experience that had been gained. Even after the repeal of Prohibition the Great Depression and the Second World War prevented the industry from flourishing and it wasn't until the early 1960s that the USA began to create its reputation and legacy as one of the major wine producers in the world. Now, the United States is the 4th largest wine-producing country in the world with wine produced in almost every state. California produces around 90% of the country's total output, followed by Washington, Oregon and New York.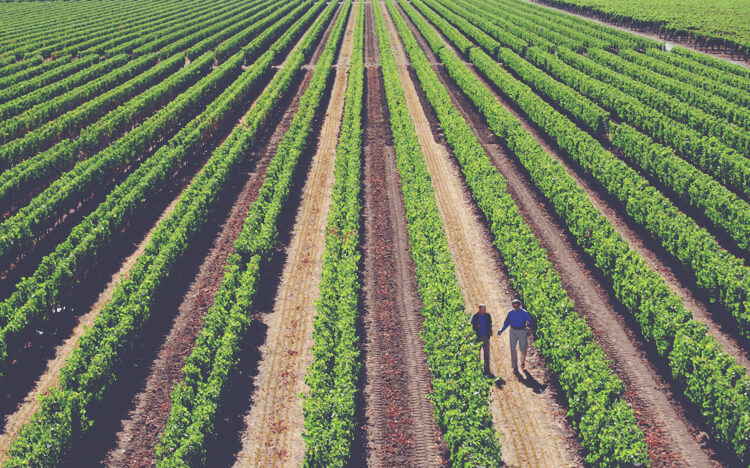 Global travel and a burgeoning middle class helped America to develop a taste for wine and formal education in wine and wine science followed suit, turning out hundreds of talented winemakers many of whom had originally come from farming backgrounds; thus there was often as much focus on soil and nature as on the technical production of wine. Furthermore, the lack of experience and heritage – not to mention the same kind of restrictive legal framework which governed so many of Europe's winegrowing regions – was a positive blessing, as winegrowers could chop and change their vineyard plantings as they saw fit: Cabernet could be ripped out for Chardonnay, or vice versa, and whilst this sometimes meant great vineyards were planted with 'the wrong' varietals in order to follow demand, it also meant that underperforming vineyards could be matched with a more suitable varietal in order to express the terroir all the more effectively.
California's extensive and varying altitudes, aspects, soil types and climates have enabled it to become one of the most diverse wine producing regions on earth. Whilst the Napa Valley is perhaps the most famous region, with its world-beating Cabernets and Chardonnays leading the way, the nearby Sonoma and Russian River Valleys have become home to some truly legendary Pinot Noir and Chardonnay. Further north in the Alexander and Anderson Valleys we also find some of the oldest plantings, typically Petite Sirah and Zinfandel, many of which are north of 100 years old and deliver wines of incredible authenticity and character.
Further south below San Francisco we find the Santa Cruz Mountains (home to the only limestone mountain soils in California), home of the famous Ridge Monte Bello estate, and then about half way between San Francisco and Los Angeles we find Paso Robles – where Rhône varieties find their natural homeland. The combination of altitude and warm winds found here make it very comparable to the Rhône Valley, so it is hardly surprising that both red and white grapes such as Syrah, Grenache, Roussanne and Marsanne perform extremely well here.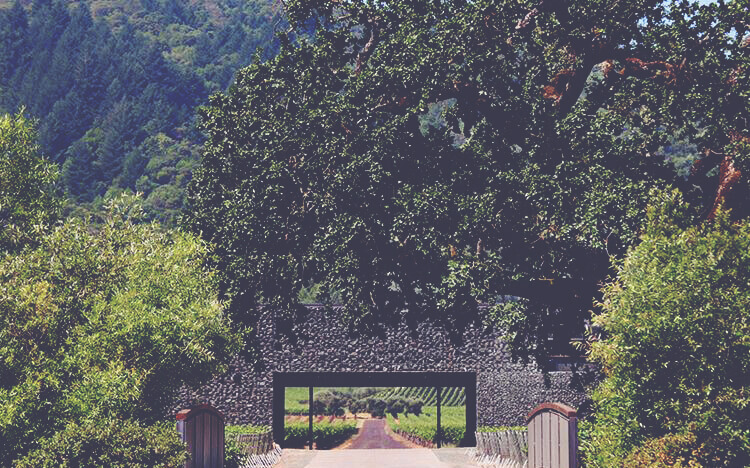 Just north of Los Angeles we find the valleys of Santa Barbara and further expressions of Pinot Noir and Chardonnay. Here the natural geography of the Santa Maria and Santa Ynez Valleys, and the Sta. Rita Hills, delivers miraculous conditions for growing Chardonnay and Pinot Noir – and some Syrah, too. The valleys are perpendicular to the Pacific Coast and the small gaps in the mountains at the water's edge allows the famous cooling Pacific fog to flow down the valley, making these some of the coolest – albeit sunniest – vineyard plots in California. This really emphasises the sheer scale of California as a winegrowing region – treating it as one 'place' is as ridiculous as suggesting that France or Italy are one single viticultural arena. Whilst some parts of California are incredibly hot and produce wines of immense power and fruit depth, others are surprisingly cool and ripen later than those in Europe, delivering wines of great finesse, complexity and freshness.
Oregon is a relatively young wine producing state which is only recently being truly mapped and understood by winegrowers. However the capabilities are considerable, particularly for Pinot Noir and Chardonnay, as evidenced by the growing number of Burgundy producers, including Drouhin, Louis Jadot and Meo-Camuzet, who are buying and planting vineyards in the Willamette Valley and its many sub regions which include Dundee Hills and Yamhill-Carlton.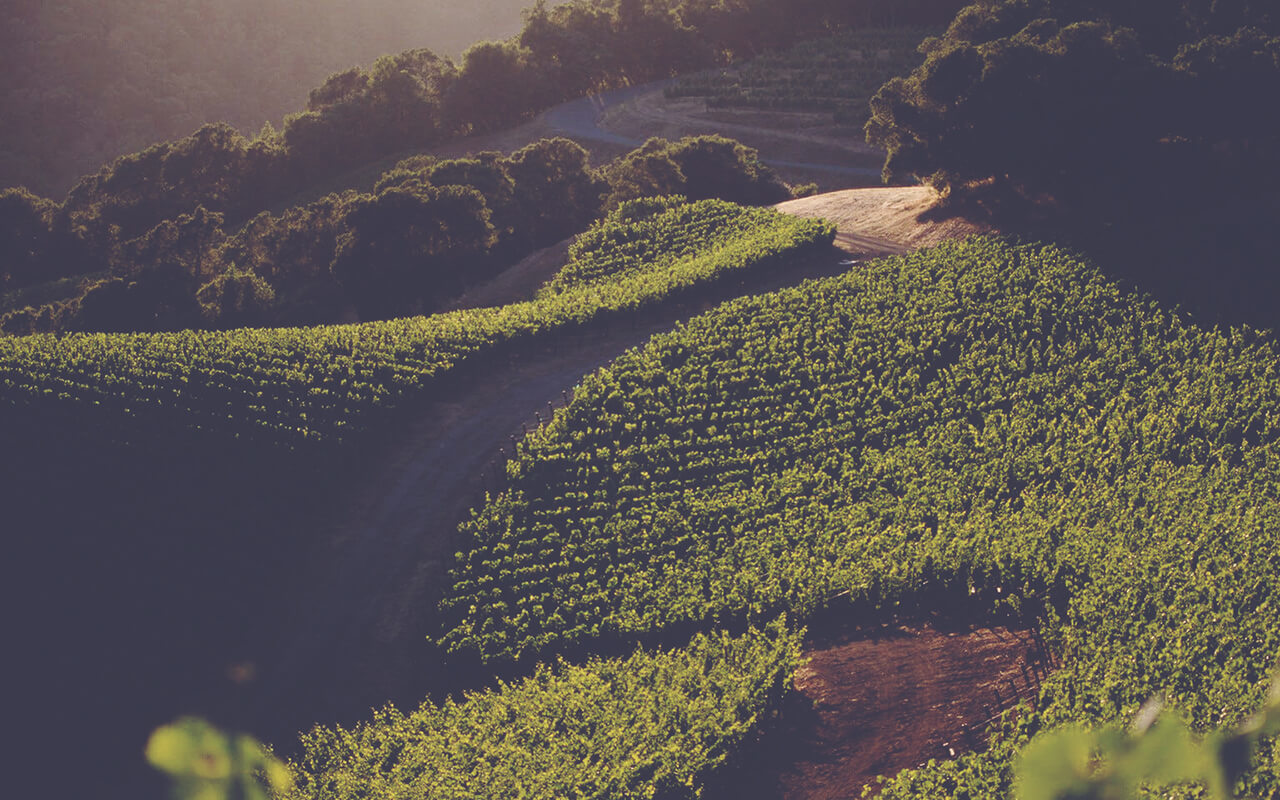 Washington State is in fact considerably larger in wine production than Oregon but still produces only around 5% of the total of US wine. The main growing region is the Columbia Valley in the east of the state, which is a desert-like land with very hot summers and freezing winters. However there is a distinctive almost European style to many of the wines made here, which benefit from typically higher natural acidity and bright, elegant fruit; it is therefore no surprise that grapes with fresh acidity perform well here and indeed some of the USA's finest Rieslings are made in Washington State.
Finally a note on a seismic moment in US winemaking: the 1974 Judgment of Paris. This was a famous PR exercise set up by the late, great British wine merchant and writer Steve Spurrier; so convinced was he of the quality of wines in California (and no doubt looking for a way to put a needle into the French – this was after all a British man who set up a wine school in Paris!) that he set up a bling tasting between Cabernet-based wines and Chardonnays of California and the great Bordeaux and white Burgundy of France. The nine scoring judges were all French and yet the overall victors in both categories were from the Golden State. Nothing was ever quite the same again…