Desert Island Wines with Giles Cooper, our New World Buyer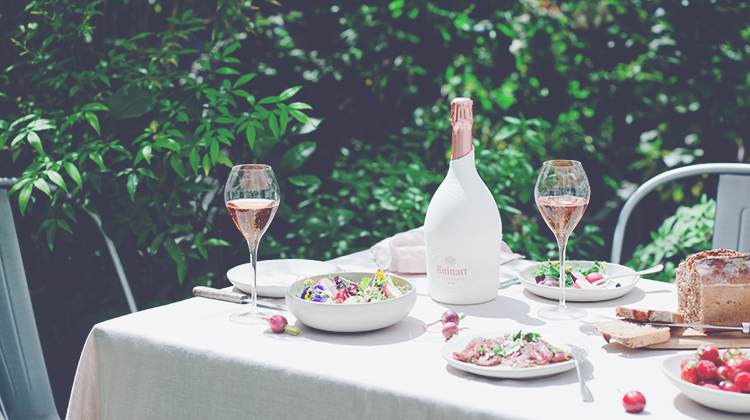 Giles Cooper
17 August 2021
We sat down with Giles Cooper, one of our New World Buyer who has been with Bordeaux Index for over 9 years and in the wine industry since 2002. We cast him off to a desert island with only five wines of his choice. Discover which five he chose to take with him and why.
As a buyer in Bordeaux Index with a history in the industry, you clearly have a passion for wine, when did this first start? Can you remember your first experience with wine?
My family had been interested in wine but really in volume rather than quality. When I was at University in Southampton, my housemate, Paddy, was studying French. His parents were trying to steer him towards some kind of career and they had a friend who was a Master of Wine and his parents got him to talk to him. Paddy then started doing his wine exams and got a job as a driver for Majestic wine, this was back in 1999-2000. He would come home with bottles, and we would talk about them together. Paddy then went off and worked as a tour guide for Louis Latour in Burgundy, I finished my masters and joined Majestic on the graduate scheme and it went from there really. Before my grad scheme started, I went to meet up with Paddy in Beaune, we went to the Rhône, Bordeaux and through the Loire. It was amazing to see it all and I bought a few bottles on the trip. We went on a tour of Lynch Bages and I bought a bottle of 1998 Lynch Bages. I also bought a bottle of 1994 Segla from a wine shop... I had a little Hugh Johnson pocketbook which I used a lot to give me nudges on what to buy... I remember we opened that Ségla when I got my first promotion at Majestic and it was a revelation for me, I thought wow that is what wine can taste like, more complex than I could ever imagine.
How do you think you would fare being cast away on a desert island?
I would be ok I think, I quite like my own company. I would try and tidy it up, make a garden to keep me busy but I am more than happy on my own. I went to New Zealand in 2008 on a wine trip for five days. After that I decided to spend two weeks going round the South Island on my own and I absolutely loved it.
Say we cast you away to a wine region rather than a desert island, if you could choose one wine region to be stuck on which would it be and why?
In my opinion the perfect place to live – aside from the wildfires, which have been a huge and devastating factor over the past few years – is upper California. In the Napa Valley, you wake up and it's cool and there is fog, then from 10am to 5pm the weather is glorious peaking at 85-90°F . You just need a light jumper in the evening, it doesn't rain too much, it's beautiful. I might even put myself in Sonoma, beautiful vineyards close to the Pacific. The people are so nice and I love the wines. Sonoma is becoming more fascinating; I love the idea that there are vineyards up on a ridge 2km from the Pacific Ocean where Pinot Noir doesn't ripen until early November. The wines have so much brightness and energy, it feels pretty raw in Sonoma.
You are being cast away to a desert island and you are only allowed to take 5 bottles of your choice with you. We would like to know which 5 wines you have selected and why. This could be because they bring back fond and loving memories for you, it could mark a significant milestone in your life or it could simply be down to the incredible taste of a wine that you just can not bear the thought of never drinking again. We won't be giving any more details as to the desert island, it is up to your imagination but it is important for you to know that it will be just you and your wines. It's time to hear your choices and we are very excited to hear which special bottles you have selected to take with you.
Let's start with bottle number 1, could you tell us which bottle you have chosen and why?
I am being a bit of a traditionalist; I have gone in the order of how you might serve the wines in an evening... that is just how my brain works. I am not a massive Champagne fan; at weddings I would rather have a few cold beers than Champagne, but when it is good it is pretty special. I like it when it is mature, the more vinous vintages. Going back to the start of my life in the wine trade after I had done my tour with Paddy, my wife and I in the summer of 2003 went back to Burgundy to visit him. We met in Paris and drove out to Reims to visit some of the Champagne Houses. The first place we went to was Ruinart, the first registered Champagne House, founded in 1729. It certainly used to be a place you can't get into without being in the trade and it was there that I first tried 1988 Dom Ruinart Rosé, it was absolutely incredible. It was more like drinking Burgundy, it was mushroomy, savoury, didn't have much fizz and it was glorious.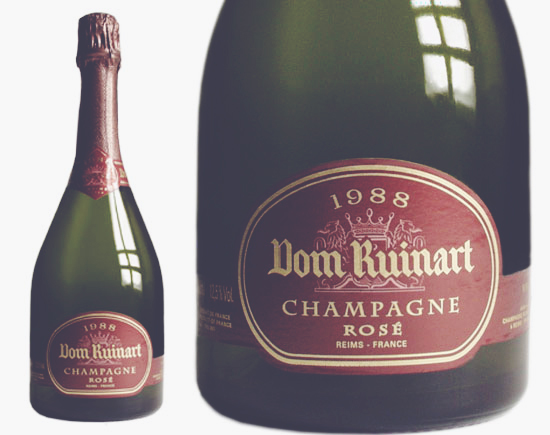 If we could move on to number 2, what is your second choice?
Aside from wine, the other thing I am totally crazy about is cricket. I am a sucker for Lords... the thing I love about it is that it is the last professional sporting arena in London where you can bring your own booze in, a bottle of wine or 4 beers, something like that. As you can imagine it is a popular haunt for the wine trade and people like to take something pretty serious. I remember back in August 2019, we went to Lords (I remember because it was Jofra Archer's first test match and we watched him take his first wicket). I had managed to get hold of a bottle from a cellar Andrew Bruce had cleared out. In this collection was some white Bordeaux from the 1950s and 1960s which should have bitten the dust really. One of the bottles was really golden, the cork had literally fallen into the bottle (no idea when that happened), but I gambled, put some cling film on the top and I chilled it down and took it to the test match and served it blind to the guys I was with. Incredibly and also slightly annoyingly, one of the group picked the exact wine and within 1 year of the vintage: it was Laville Haut Brion 1959. This wine was unbelievable, rich, waxy, complex, fresh... it was a glorious thing to drink. On a Desert Island you need a wine to be sturdy in any conditions, so this would more than fit the bill!
It's time for choice number 3, tell us Giles which is your third choice and what memory does this bottle conjure up for you?
I do love Pinot Noir like most people in the wine business and I love Californian Pinot Noir. Traditionally it was rich, quite extracted, not necessarily made for ageing, but it can be much more elegant and complex than that. At the beginning of lockdown, I was reading a piece on the Wine Advocate about discoveries of 2020 and one of the discoveries was a winemaker who was making wine under his own label after working for some major wineries. I thought it sounded fascinating so I emailed Lisa Perrotti-Brown to try and get in touch with the winemaker to discuss the wine. I was then put in touch with this chap, Bob Cabral. We had a long chat on Zoom and he was fabulous; his level of knowledge and experience was breath taking. He was so down to earth and so interesting, he loves 1970's rock music but also has this incredible knowledge of vine clones and winemaking. He talked about the angle of planting and density of vine rows, how you match your clones to your soil type, the types of barrels used, the list goes on. He knows all the top coopers and works with them to make his own barrels. He only makes four barrels of the wine I have chosen but he wants to match each of the vineyard plots to particular barrels.
He then sent me three vintages of his Chardonnay and three vintages of his Pinot. We had another Zoom a week or two later and it was 9:30am for him in Sonoma. The wines blew my mind. He and his wife take no salary - every penny of profit he makes he gives to Children's charities in Sonoma. So, the wine, it is: Bob Cabral Troubadour Pinot Noir 2016 and it is coming soon to Bordeaux Index and we have the exclusivity in the UK. It really is my perfect Russian River Pinot Noir from a genius bloke with a big heart.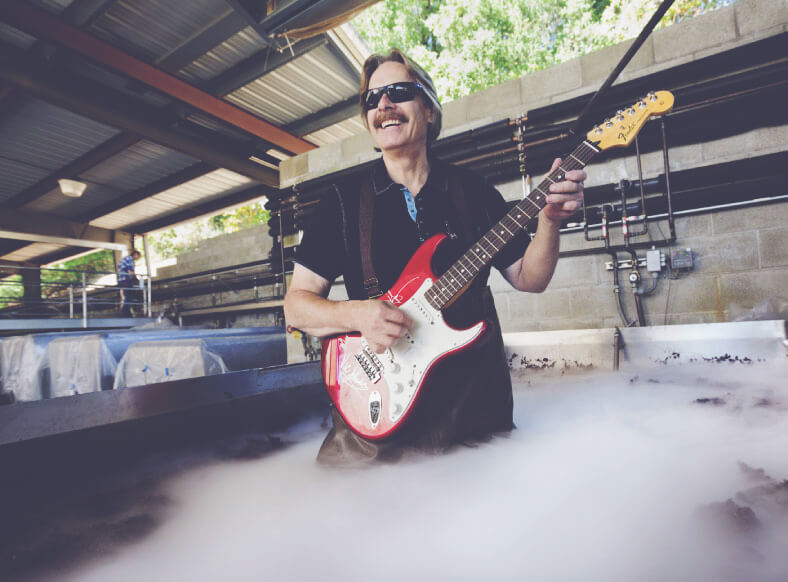 Moving on to your penultimate drink to take on to the desert island you have been cast away on, which would be your bottle of choice?
The wine that has consistently given me the best experience has to be Latour 1982. I have been lucky enough to drink it on a few occasions. I'm pretty sure that Latour has the best terroir in the whole of Bordeaux, certainly on the Left Bank. The 1982 vintage made Parker's career: he said it was great and everyone else said it was too fruity and soft and wouldn't last. In the csase of Latour, it is incredible to drink now and I can't imagine the point when it won't be. I remember once having it as a part of a pretty epic vertical tasting in the Latour Discovery room at 10 Trinity Square in the City of London. There were some extraordinary guests there, it was a privilege to be there, there were only twelve of us. 1982 Latour wasn't the best wine of the night but it was the wine you just wanted to drink and drink. Another time Brett Graham from The Ledbury had come to cook at Bordeaux Index's office and he cooked T-Bones of belted Galloway beef on a hay fired BBQ on the balcony. It was windy and smoke was blowing all down Hatton Garden, people probably thought the building was on fire! I was serving the wines alongside a colleague to celebrate Michael Spencer becoming chairman, a vertical lunch with Latour from 2003 back to 1961 with Frederic Engerer, the Director of the estate. There was one bottle of the 1982 which was a bit muted so we put it to one side. When we had finished serving, I remember sitting in the kitchen with my colleague and Brett and we had this bottle of 1982 Latour we had put to one side, and it'd had some time to open up and it was amazing. We sat on the kitchen counters drinking Latour 1982 picking bits of meat off the T Bone from a 2 Michelin starred chef. It was like "how is this work?". It is a great memory and also a wine I could never get tired of.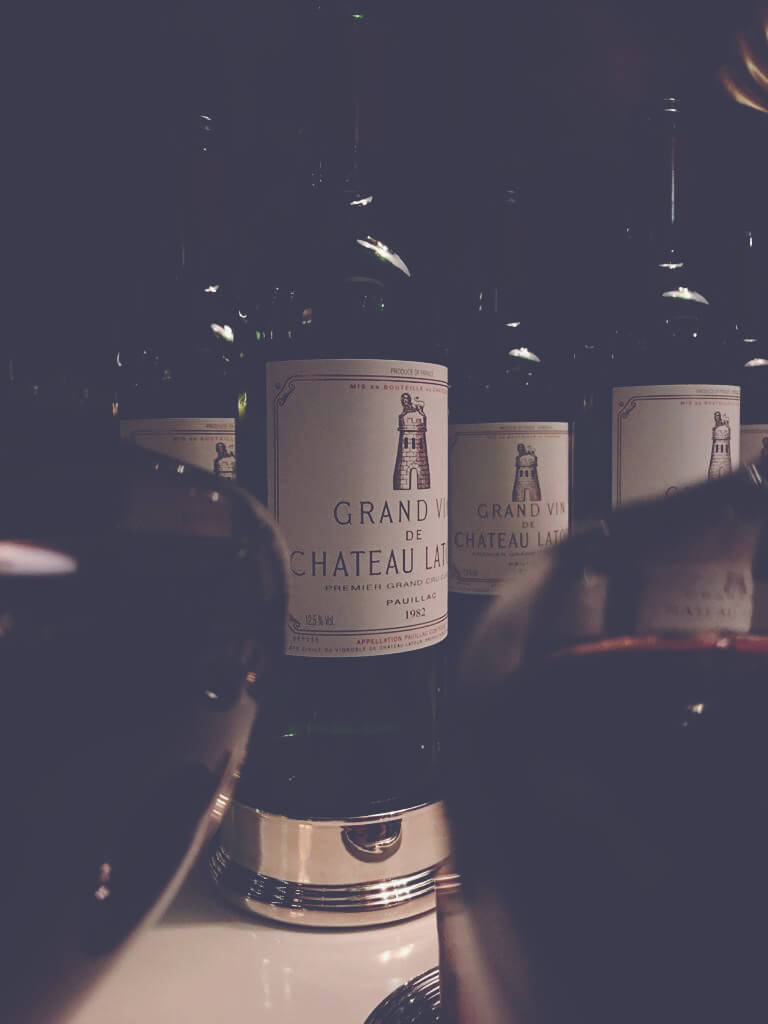 With 4 phenomenal wines already going with you, it is time for the grand finale tell us, what is the final wine that you would like to take with you, Giles?
I have taken a liberty here... it has to be a jeroboam of Grahams 20 Year Old Tawny Port, the best drink ever for when you think you can't drink anymore. You can always drink more Tawny port! It is sweet but not too sweet, fresh but not too fresh, it is raisiny, with a bit of extra booze in there, but not very tannic; it is bottled at different ages but to me the 20 Year old is perfect. In a Jeroboam it never ever seems to run out. We used to keep one in the dining room here at Bordeaux Index: you could go upstairs on a Friday afternoon and fill a pint glass, share it round the office and yet the amount in the bottle never seemed to reduce! There was a team dinner we had a few years ago and David Thomas, Tom Chadwick and I ended up sitting with a jero of 10 Year Old and we tried (and failed) to finish it. You can drink it at 9am, 2am, 11am, 3pm – any time it is perfect, and it never ends...
This is probably the most difficult question of all, if you had to choose just one of these bottles which would it be and why?
I couldn't not choose Latour 1982, it is simply the best. I was torn between choosing this and Cheval Blanc 1959 and I was going to make the point that we drink everything too young. I went to a dinner where we drank Cheval Blanc from 1990 back to 1928 and the one that was perfect was 1959. It drilled it home to me: with proper vintages we usually drink everything too young. So have patience!
If you'd like to talk to us about experiencing these wines, get in touch to start your own desert island collection.