Felton Road 2022 New Releases
Victoria Mason, Senior Fine Wine Buyer
5 July 2023
At Bordeaux Index we are privileged to have a strong relationship with the Greenings of Felton Road fame and a direct allocation of their wines…
After tasting with Nigel Greening at our London office two weeks ago, we are excited to share with you the first "wave" of beautiful new 2022 releases, before they arrive on UK soils.
As ever, the new vintage wines will be arriving in two waves, the first (soon to be on its way) will be in our cellars in September and the second (still in barrel) in November. Read on to find out more about these extraordinary wines at their (equally extraordinary) release prices.
Somewhat unconventionally, and in homage to Nigel who is far from conventional, we are offering the wines unscored, inspired by this excerpt from Nigel's blog in January of this year:


"I have long expressed the notion that wine is not, and should never be, a competitive sport. Scores might be fun, when you get good ones, but they are fatuous in the final analysis. Wine is one of the most naturally diverse areas in our lives. It offers tens of thousands of expressions, a great many of them unique, offering far more choice than any one human liver could ever survive. Yes, there is good, not so good and bad out there. But there shouldn't be any attempt to categorise winners and losers. I invite you to play the game well… an outdated thought by some perspectives, but not mine."
- Nigel Greening
We are – we hope – "playing the game well" and revelling in the uniqueness of each expression of Felton Road, and we hope our tasting notes communicate more about the essence of the 2022s than a number can.
As we discussed the 2022 vintage with Nigel, he commented that this was the first "full-sized" vintage for them since 2016. His belief is that the greatest years are the years that deliver full-sized/normal yields, arguing that in smaller vintages, the fruit and the resulting wines show some of the distortions of stress. The 2022s we have tasted to date – Bannockburn, Cornish Point, MacMuir, and Block 3 – all showed a real transparency and purity, expressing their respective sites so well.


About Felton Road
Felton Road is one of our long-time favourite "New World" producers, and one of the most iconic and admired of New Zealand.
Based in the dramatic Central Otago, New Zealand's southernmost wine region, Felton Road was a biodynamic pioneer (Demeter certified since 2010) and has established a global reputation for serious, site-specific Pinot Noir, as well as smaller quantities of elegant Chardonnay and thrilling Riesling.
Farming four vineyards totalling 34 hectares in the Bannockburn subregion of Central Otago, owner Nigel Greening's focus from the early noughties was to work holistically and create "a completely closed gate farming ecosystem that runs pretty much independently." This, combined with a commitment to "hands-off" winemaking (use of gravity flow, indigenous yeasts and malolactic bacteria, and no fining or filtration), yields wines which are able to truly – and seemingly effortlessly – express their terroir.
The climate of Central Otago is semi-continental, in contrast to the rest of New Zealand's maritime climes. While the dial is forever shifting, thanks to climate change, the region is around about 15% cooler than the Côte d'Or (hovering between Chablis and Champagne) but the more significant divergence from Burgundy's climate is the high UV levels. They are 2.5 times what they are in Burgundy, resulting in increased phenolics and thicker skins, and accounting in part for the rich, dark colour and voluptuous style of Pinot Noir for which the region became famous. There has been somewhat of a stylistic shift in recent years though, with the best producers pulling back from the intensely fruity, deeply concentrated, plush wines of old, to more balanced, precise, and graceful expressions. Felton Road have been one of the driving forces, and inspiration, behind this regional movement.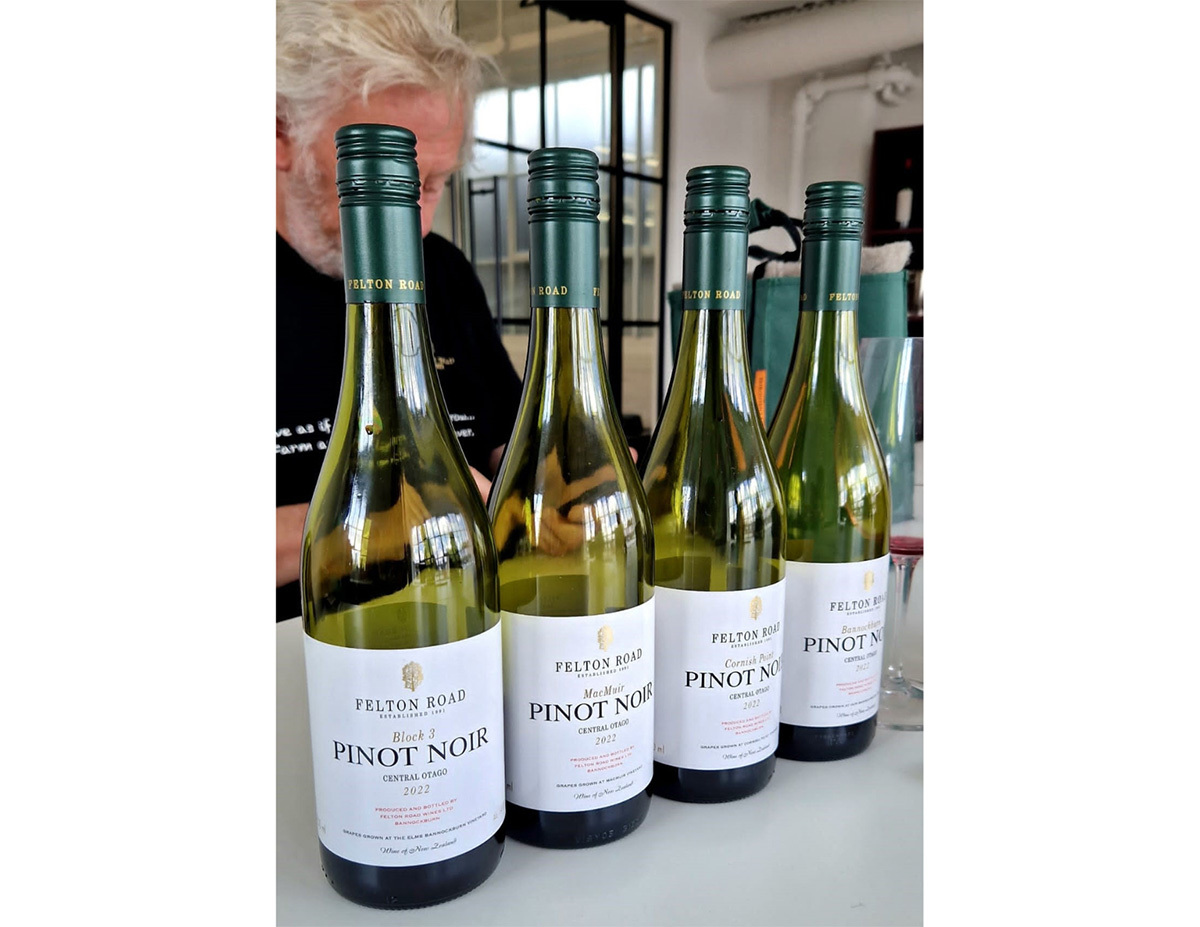 About the 2022 vintage
After a moderate winter, early spring conditions in September 2021 were cool and saw increased rainfall. October through to December all recorded average or slightly above average rainfall which in most of Felton Road's blocks eliminated any need for irrigation. Above average temperatures in late spring saw flowering completed in warm and sunny conditions. (Only the later-flowering Riesling experienced some wetter weather affecting fruit set.) Cover crops in the inter-rows enjoyed the periodic rain contributing to increased biodiversity and good levels of soil organic matter.
January 2022 was warm and dry, advancing vine phenology until a wet period in early February, with average temperatures throughout. Canopies were healthy and with a good fruit set, a green harvest was carried out across most blocks to ensure balanced and moderate yields. (Felton Road typically aim for a uniform 5 tonnes per hectare.) March was very dry with only 7mm of rainfall recorded and sunny conditions continuing. Interestingly, the mean and maximum temperatures, along with heat summation, were identical to the favoured 2019 season. These warmer conditions, along with the early season heat accumulation, contributed to an early start to the harvest on 16th March.
Frantic picking over 5 days from 22nd to 26th March brought in over half of the harvest including all of the Chardonnay. The last parcels of Pinot Noir were picked at Elms and MacMuir on 4th April, with Riesling completed on 8th April except for Block 1 Riesling on 14th April. Yields were normal across most Pinot Noir and Chardonnay with Riesling down around 10%.


Pinot Noir
A blend of the four Bannockburn vineyards (Cornish Point, Calvert, MacMuir, and The Elms) – effectively Felton Road's "village wine".

Bordeaux Index: "The 2022 Bannockburn is such a joyous introduction to the new vintage, and already gorgeously drinkable, with pure red cherry, wild strawberry, and fragrant five-spice aromatics. It is vivacious and has instant charm, lift, and brightness. The tannins are silky and supple. For all its immediacy, there is complexity, too, and fine detail – with a rocky minerality and some darker fruit on the mid-palate. Lively and fresh on the finish. This is one to buy in volume this vintage – as you'll drink most of it before the year is out! Fortunately, as 2022 was a full-sized vintage, we have a more generous allocation than usual this year."
Buy Felton Road Bannockburn Pinot Noir 2022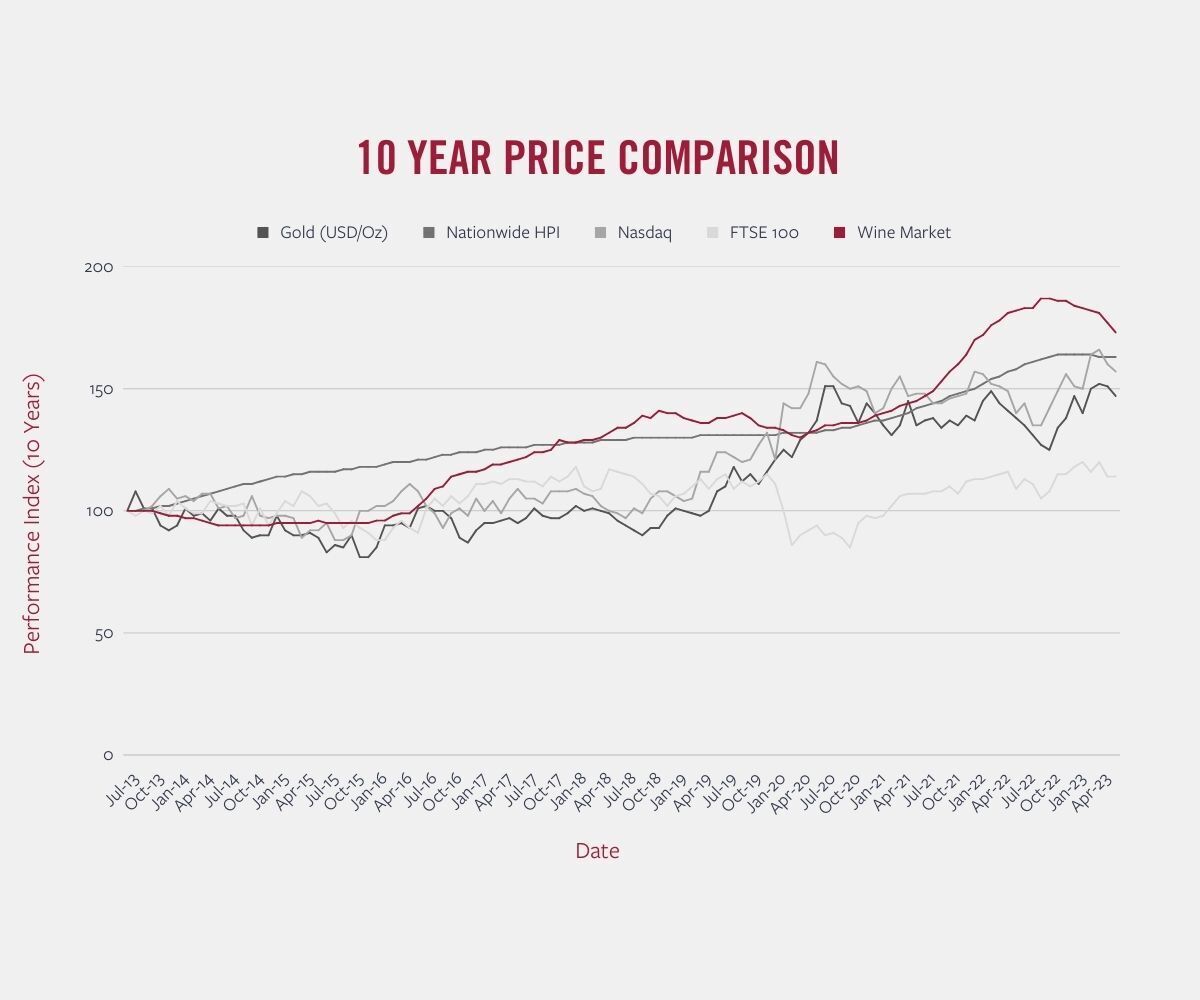 Felton Road Cornish Point Pinot Noir 2022 - GBP 250 per 6 IB
From the 7.6ha Cornish Point vineyard at the eastern end of Bannockburn, 6km from the winery. Close proximity to Lake Dunstan (surrounded on three sides) creates a unique mesoclimate. Heavy silt soils overlie alluvial gravels interspersed with calcareous seams.

Bordeaux Index: "Cornish Point is always the spicy, perfumed one, and the 2022 lives up to its reputation. With aromas of black cherry, clove and star anise, orange peel and dried rose petals, there is a flourish of exoticism here. Firmer structured than Bannockburn, with a broader mouthfeel, this has savoury, granular tannins, and a saltiness on the finish. Nigel explained that the soils in Cornish Point are the most friable (the "fluffiest") and calcareous – and not very deep – to which the palate breadth can perhaps be attributed."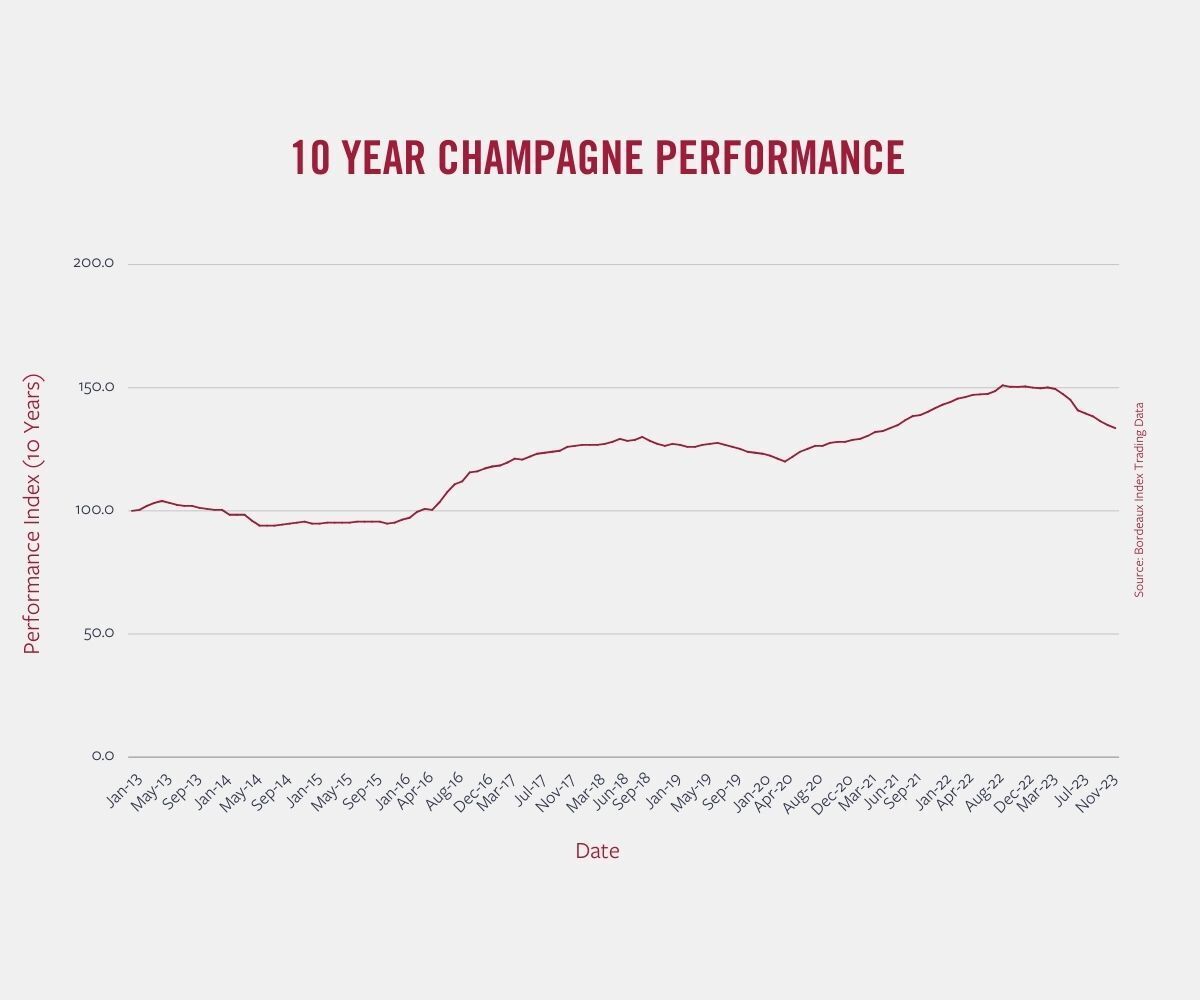 Felton Road MacMuir Pinot Noir 2022 - GBP 276 per 6 IB
From the MacMuir vineyard, 1km east of the winery and just 300m west of Calvert. The 2021 vintage was the first vintage Felton Road made MacMuir as a single vineyard wine, so this is only the second iteration of this quite remarkable site.

Bordeaux Index: "Seriously impressive, MacMuir has a velvety texture and a darker tone than the preceding wines tasted – all boysenberry and bramble. There is both richness, even opulence, to the fruit, and vivid freshness. The depth of flavour is striking. Reticent at first on the nose, the aromas changed dramatically in the glass… with an earthy, ferrous note unfurling with time. As runs throughout all of the Felton Road Pinots there is a rocky, stony minerality, but a particularly shimmering quality here which evokes quartz. Peacock's tail exuberance on the finish.
This is still a relatively young vineyard, planted in 2010, but what a future this vineyard has… Felton Road began farming MacMuir in 2001, with an absolute focus on soil health, using hay and clover composts, planting a diversity of fruit/nut trees, and grazing sheep. Nigel says the soils were so alive by the time they planted the vines, that initially they were worried about (excess) vigour. There's no denying there is a raw energy to MacMuir, which reflects its site. Nigel believes that MacMuir will surpass Block 3 and Block 5 in the future… and based on tasting the 2022, we can see where he's coming from. You heard it here, first!"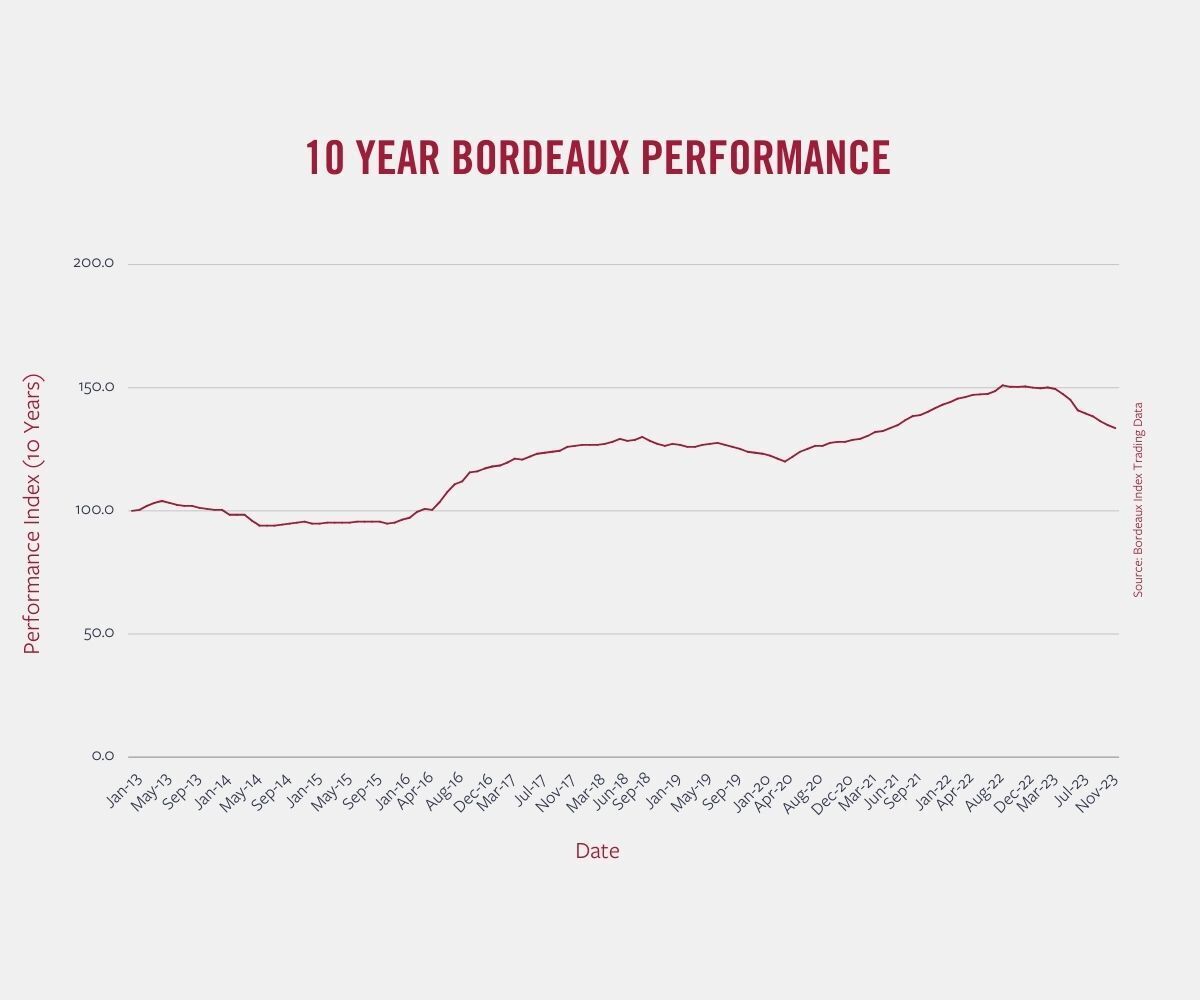 Discover these fantastic wines today by getting in touch with your salesperson.