Denis Bunner, Deputy Chef de Cave at Bollinger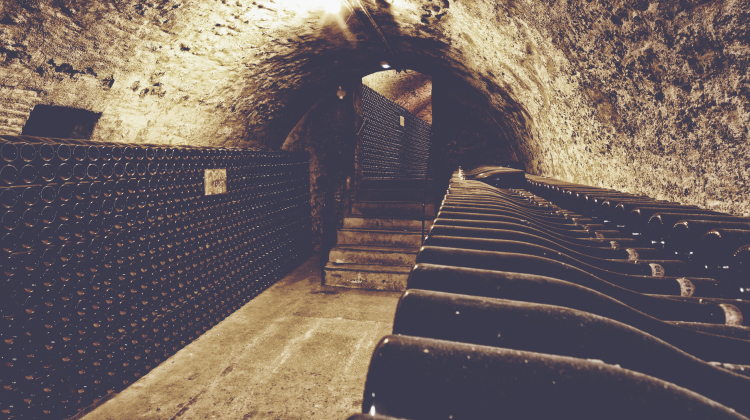 Denis Bunner
4 April 2021
Considered one of the 'Great' Champagne houses, Bollinger is renowned for producing powerful Champagnes with body, depth and power. As Charles-Armand de Belenet, Managing Director of Bollinger states, Bollinger is all about "craftsmanship, simplicity and the essence of ingredients". Their Special Cuvée is part of our Merchant's Collection, the perfect representation of this great Champagne style. We sat down with Denis Bunner, Deputy Chef de Cave at Bollinger and headed behind the scenes of Bollinger, finding out exactly what it is that makes this Champagne House one of the 'Greats'.
Tell us about Bollinger and how it came about?
Champagne Bollinger was founded in 1829 in the village of Aÿ, in the heart of the Champagne region. The story began with Athanase de Villermont, the youngest son of a noble family, who recognised the extraordinary potential of the wines of Champagne. However, as an aristocrat, he was forbidden to become involved in trade. He then met Joseph Bollinger, a widely travelled German who had come to France to learn about the Champagne trade, and Paul Renaudin, a local man who was fascinated by the world of wine. Renaudin-Bollinger & Cie was founded on 6th February 1829. The House remains family-owned to this day and enjoys an extensive history, all of which is reflected in the luxury, quality and natural splendour enjoyed in our glasses of Champagne almost 200 years on.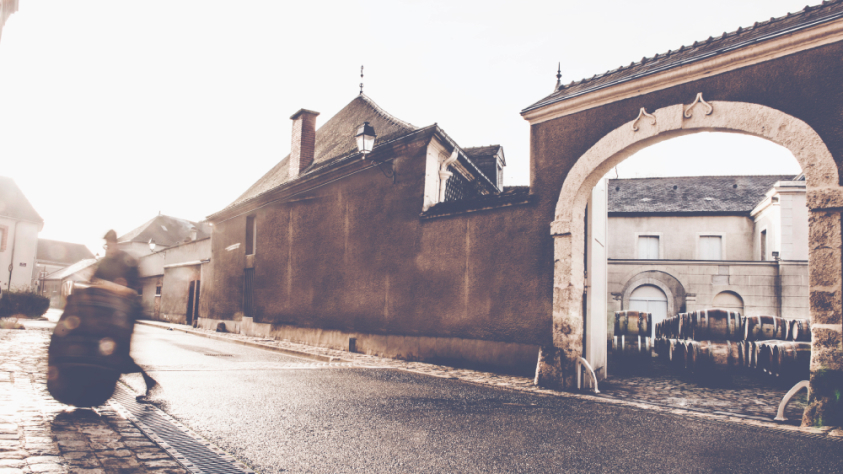 What makes Bollinger stand out compared to other wines?
Champagne Bollinger has always stood out thanks to its unique taste and commitment to winemaking excellence. The quality and quest for perfection, for which Bollinger is renowned, was recognised by the Court of England when, in 1884, it was the first in Champagne house to be awarded a Royal Warrant, which it has held ever since. Bollinger owns 178ha of vineyards, meaning that we can grow the majority of our own grapes, a rare achievement in Champagne. The House is also committed to sustainability and organic practices, and we were the first Champagne House to be awarded the Haute Valeur Environmentale certification.
Bollinger's winemaking practises also set the House apart: we are the only Champagne House to have a full-time a cooper; vintage wines are 100% aged in oak to aid micro-oxygenation; wines are aged under natural cork rather than a crown cap, and top cuvées are disgorged by hand.
Bollinger believes in teamwork. We build on our collective viticultural and winemaking know-how that we have accumulated since 1829, blending the best grapes with traditional winemaking methods and modern technology to produce the finest wines possible.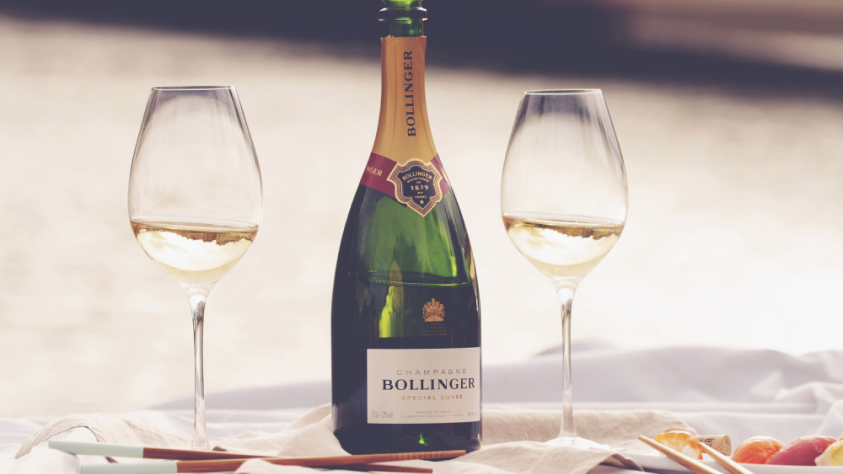 Tell us about your key influencers and where your inspiration comes from?
I have always admired people or companies who strive for perfection, as well as innovative and visionary people who remain committed and loyal to their values. That's why I was immediately seduced by Bollinger when I joined in 2002.
Tell us about your range and about Bollinger. How many wines do you have, and how are they different?
Bollinger currently create eight exquisite cuvées which fall into four ranges: The "Flagship" range (Special Cuvée and Rosé); "Excellence" (La Grande Année, La Grande Année Rosé, R.D.); "Curiosity" (PNVZ and Vieilles Vignes) and finally Bollinger's pioneering still wine, Cote aux Enfants. Each cuvée expresses its own unique taste and personality within the Bollinger signature style.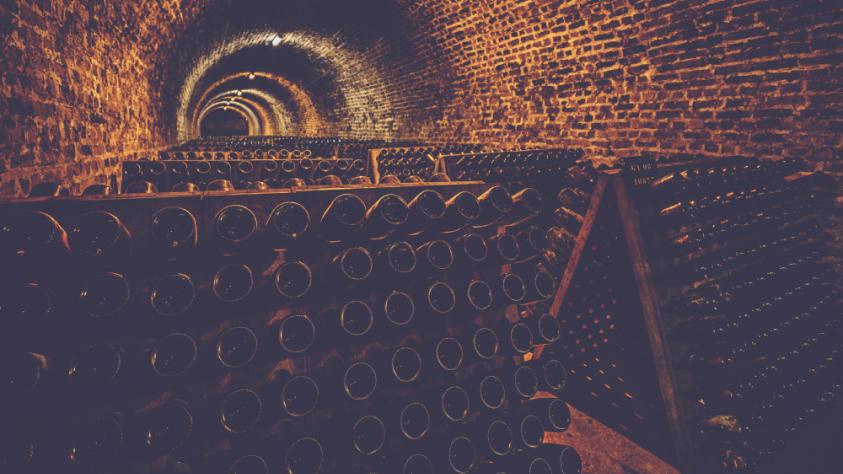 Which one is your favourite? Or do you tend to drink different wines depending on the occasion or mood?
My favourite Champagne is probably Bollinger PN. The philosophy behind this cuvée is of permanent creation of the team: a never-ending exploration of Bollinger Pinot Noir's taste. Nevertheless, each Champagne has its own personality, and I also like to enjoy a glass of La Grande Année Rosé as soon as the summertime is upon us.
Tell us about the production process?
The Bollinger production process follows five key pillars: Vineyard ownership, Pinot Noir, Reserve Magnums, Oak vinification and Ageing and time.
Vineyard ownership is extremely important to Champagne Bollinger, who owns 178ha of vineyards, 85% of which are Grand or Premier Cru. This means that we grow the majority of our own fruit and can control the quality of our wines from grape to glass.
Pinot Noir defines the Bollinger style, making up more than 60% of the blend in their signature wine, Special Cuvée. We recently released the PNVZ, made exclusively from Pinot Noir, as is the renowned Vieilles Vignes Françaises, made from pre-phylloxera vines. Pinot Noir, particularly from the Grand Cru village of Ay, brings body, power and intensity to our wines.
Referred to by Chef de Cave Gilles Descotes as his "Spice Rack", Bollinger have up to 750,000 reserve wine magnums in their cellars at any one time, which contain Grands and Premiers Crus wines from Bollinger's own vineyards.
The reserve wines that go into these magnums are aged in oak barrels, which are tended by the region's only in-house cooper. Oak ageing aids micro-oxygenation, which gives Bollinger Champagne its silky texture and prepare the wine to age over a normal amount of time.
Time is central to Bollinger's winemaking ethos. As a rule of thumb, all wines are aged at least twice as long as the appellation requirements, to maximise integration and excellence.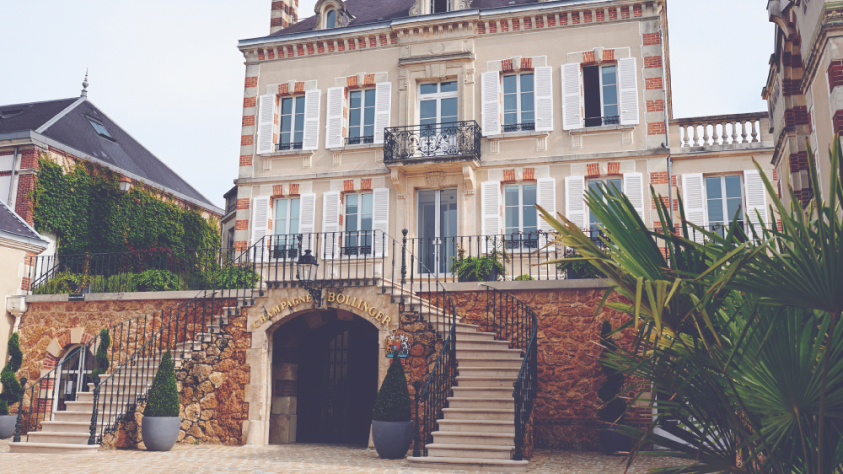 How long did it take you to conceptualise and perfect the wine?
The Bollinger know-how is vast and complex. I continue to learn every day. And did you know that you need almost seven years to achieve a particular style for a vintage? In less than that time, it's almost impossible to conceptualise and perfect the Bollinger taste.
How many bottles do you tend to make in one year?
Not enough to satisfy the world's demand!