Meet Matthew O'Connell the new CEO of LiveTrade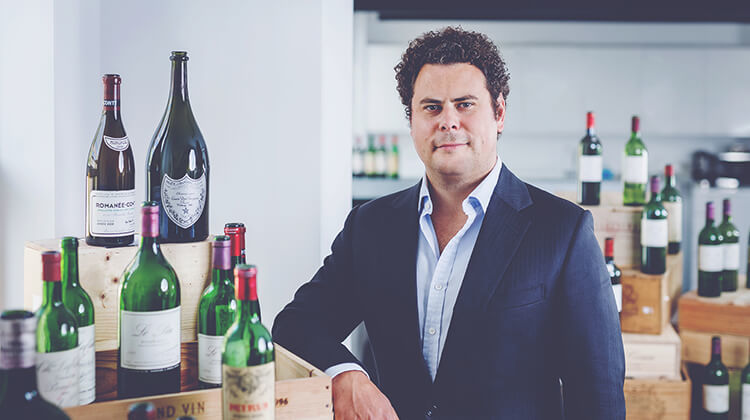 Bordeaux Index Team
19 October 2021
Matthew grew up in Essex, the eldest of three siblings, and his teenage years were particularly notable for being dominated by training and competing in Fencing (specifically the Sabre weapon), which led to him spending many weekends abroad and ultimately being British Junior Champion and representing Great Britain at the World Championships for two consecutive years.
He studied Classics at St. John's College, Cambridge, for four years from 2002-2006, securing a Double First Class degree and a Full Blue for Fencing, with the University Team thrashing Oxford and winning the overall British Universities Championship during the year he was University Captain. While it was never an intention to continue into an academic career, Matthew had a deep interest in Classics, particularly Ancient Greek Literature and Ancient History & Philosophy.
In 2006 he joined Goldman Sachs' Investment Banking Division, working initially in classic Corporate Finance advisory for large blue-chip UK PLCs, before migrating into a Financing & Risk Management Solutions role for UK corporate and large private equity clients during the second half of his 12 years at the firm.
Catalysed by a chance encounter with a 1982 Bordeaux, Matthew's interest in wine grew quickly from 2009 onwards, with a passion for enjoying top wines alongside fine dining accompanied by a particular interest in the relatively inefficient marketplace and the compelling investment returns.
As his wine portfolio and market knowledge expanded and his enthusiasm for a somewhat lacklustre financial services industry waned, it became a personal aim to combine the serious hobby with his professional capability if a suitable role arose, which eventually it did via a meeting with Bordeaux Index's Founder, Gary Boom in late 2017. Gary had long wanted to establish an institutional-quality framework around Bordeaux Index's sector-leading Investment Management activity, while also needing high-quality strategic input on the company's broader growth plans, especially its innovative LiveTrade fine wine trading platform.
Matthew joined Bordeaux Index in mid 2018 after leaving his role at Goldman Sachs and since that time has expanded Bordeaux Index's work with UHNW, Family and other Institutional-type investors, as well as playing a key role in steering the business, including having primary responsibility for the minority investment into the company by Societe Jacques Bollinger in mid 2019. The Investment Management business today has almost $300m in Assets under Management, and aims to increase that towards the $500m level over the coming 5 years.
Today Matthew lives in the North Essex Countryside with his wife Jennifer, their young daughter Cecilia and their miniature schnauzer. During 2018, particularly aided by the gardening leave between roles, Matthew and Jennifer undertook an ambitious and hands-on refurbishment project on their new Grade II* listed home, Saling Hall, a painstaking process, but one which was particularly important to the couple given their joint focus on heritage; indeed in 2019 Matthew became a charity trustee for the Historic England Foundation.
Saling Hall has plentiful cellar space for the drinking portion of Matthew's wine portfolio – which today is primarily mature Left Bank Bordeaux, Red Burgundy, Northern Rhone, Champagne and German Riesling - and also significant gardens including a heritage walled garden and an arboretum, permitting Matthew to spend much of his free time on one of his other emerging passions, rare trees.